Darcey & Stacey: Stacey Silva Debuts New Smile Amid Plastic Surgery Fiasco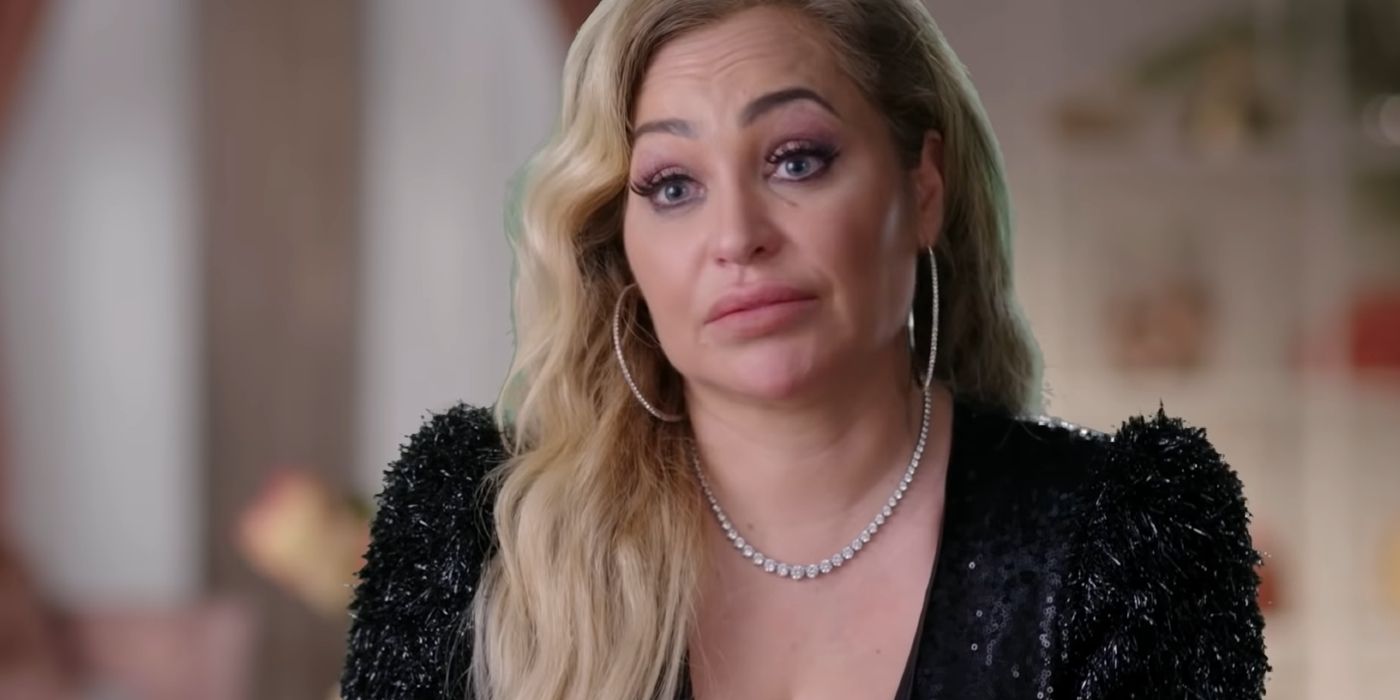 Stacey Silva has again shocked many Darcey & Stacey watchers by showing off her brand-new smile. The twin Silva sisters recently underwent unrecognizable makeovers in Turkey, which is receiving a lot of flack from fans. Stacey and Darcey Silva are infamous for experimenting with their physical appearance, but they have gone overboard with plastic surgeries this time. The twin sisters have received breast reductions, "Barbie" nose jobs, lip lifts and new veneers. None of these are small cosmetic changes, and the sisters have started looking like two completely different people.
Darcey was mocked by many 90 Day Fiancé viewers, who think that she should just embrace her natural beauty instead of desperately trying to look younger. After receiving massive backlash on social media, 46-year-old beauty and reality TV star Darcey set her Instagram to private, thinking that it might fix the situation. However, her unrecognizable face is already viral on many 90 Day Fiancé fan pages. It is really sad to see that Darcey and Stacey have become a laughing stock after their latest plastic surgeries that they got at an unreliable plastic surgery center.
Related: 90 Day Fiancé: Larissa Lima's Surprising New Hobby Mocked By Fans
But the negative comments have not deterred Stacey from sharing her new smile on social media. Unlike Darcey, Stacey's Instagram is public. Anyone can see her pictures, and the comment section isn't restricted. It seems like Stacey is really proud of her "Hollywood smile." She shared two posts to show off her bright white smile. In one post, she can be seen in a short video showing off her teeth from different angles. In another post, reality TV star Stacey uploaded a distorted picture to show her teeth. She captioned the post, "Sweet & Sassy."
While the reality TV star appears satisfied with her new face and teeth, many Darcey & Stacey fans think she looks ridiculous. A fan said, "I can't wait for the day when 'normal' and 'natural' come back into style." Another fan commented, "Hahaha one big HOLLYWOOD'S TOOTH ...SO RIDICULOUS." Someone else chimed in, "Why do your teeth look like dentures?" Others questioned why Stacey is still hiding her face behind unrealistic filters if she is actually happy with her latest cosmetic procedures.
Fans may be disappointed to see Stacey's new face and teeth, but her 90 Day Fiancé co-stars think she looks stunning. Anny Francisco, Vanessa Guerra and 36-year-old beauty Natalie Mordovtseva complimented Stacey's Hollywood smile. Nevertheless, it is nice to see that Stacey and Darcey received five-star treatment during their plastic surgeries and recovery. The place where they got the procedures has a questionable reputation. So Darcey & Stacey fans were worried that the Silva sisters might catch an infection or suffer a botched surgery.
Darcey & Stacey airs Mondays at 8pm on TLC.
Next: 90 Day Fiancé: Tiffany Changes Hair Amid Ronald Relationship Drama
Source: Stacey Silva/Instagram