Dave Bautista Stars In Funny Promo For Disney Bundle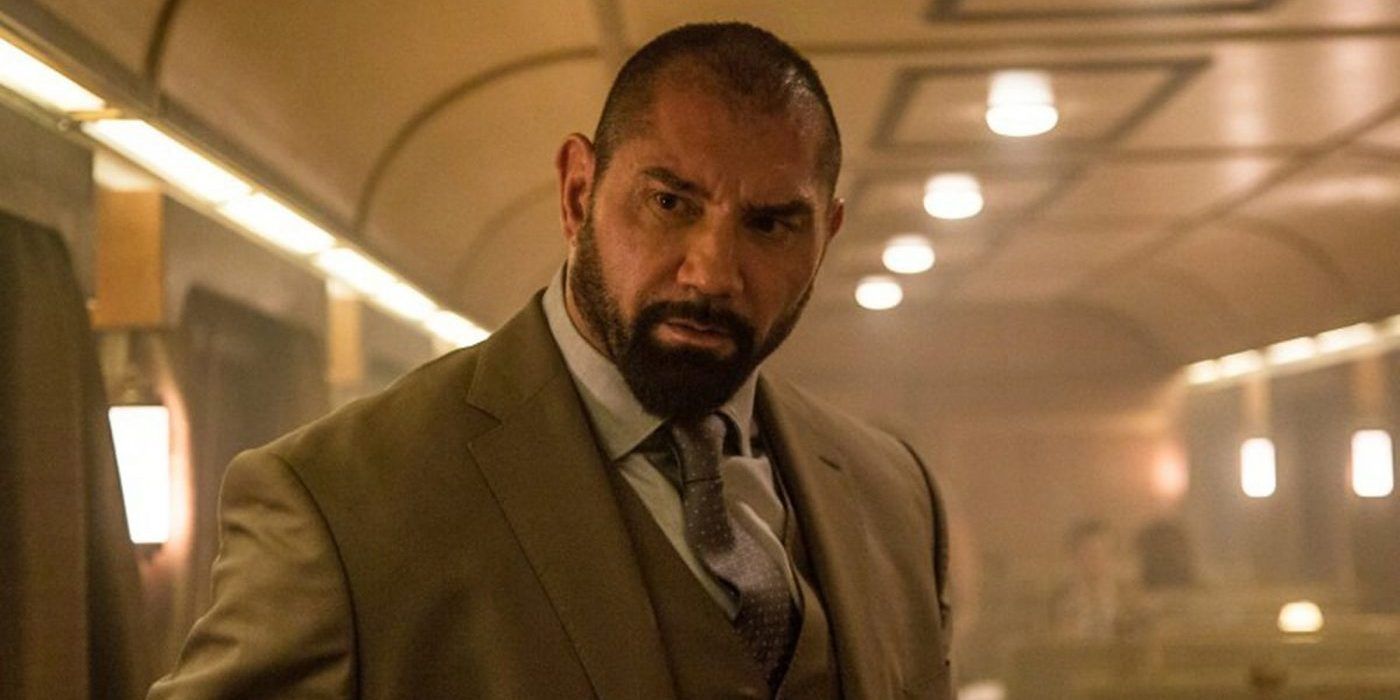 Action star Dave Bautista lives the simple life in a new ad for Disney's streaming bundle. Bautista has famously worked with Disney before, within the MCU as Drax from the Guardians of the Galaxy franchise. He is currently set to appear in the next installment of the Guardians franchise, Guardians of the Galaxy Vol. 3, and the spin-off Holiday Special, both of which are currently in pre-production.
Disney's Bundle has been one of its trademark ways of distinguishing itself from other streaming giants as the streaming wars heat up. The bundle, which includes Disney+, Hulu, and ESPN+, has been available since late 2019. The bundle keeps up Disney's reputation for low pricing, offering the three services for only $13.99 with basic Hulu or $19.99 with ad-free Hulu. This is a $1 increase from Disney's previous streaming prices, which took effect earlier this Spring.
Related: All Disney+ Bundles Cost & Differences Explained
In a new ad for Disney's Bundle, Dave Bautista is the funny ultimate streamer. The ad depicts Bautista living the "simple" life while camping and enjoying the outdoors but makes a case for one aspect of technology: streaming. As the self-proclaimed "Streamer" who has "streamed every stream you can stream" (which he conveniently says while rowing down a…you get it), Bautista promotes the bundle which satisfies all of his genre needs. Check out the promo below:
The enticing nature of streaming subscriptions and bundles has only grown since the pandemic halted all of the entertainment industry's production and made audience's homes the only viable space to consume content. This is even further supported by streaming services' attempts to bridge the gap of the theater closures over the past year or so—such as with HBO and Warner's deal to release films directly to HBO Max, or with Disney+'s Premiere Access (which isn't free, but still requires a Disney+ subscription). However, with so many overlapping bundles and promo deals, some streamers are still hesitant to subscribe to bundles, sticking to a la carte streaming subscriptions.
This impacts Bautista as well, who is starring in the highly anticipated sci-fi action epic Dune, which (despite some confusion) is set to release both in theaters and on HBO Max in October. However, Bautista fans are far from starving for content, having recently been treated with the release of Zack Snyder's Army of the Dead. Additionally, Bautista is currently filming on Rian Johnson's highly anticipated Knives Out sequel, Knives Out 2, which boasts an impressive all-star ensemble cast. While it's too early to know anything about the release of all his future appearances, it is clear that Bautista had a great time being the face of Disney's bundle.
More: Disney+: Every New Movie & TV Show Coming In August 2021
Source: Dave Bautista/Twitter