Doctor Who Showrunner Chris Chibnall Leaving Along With Jodie Whittaker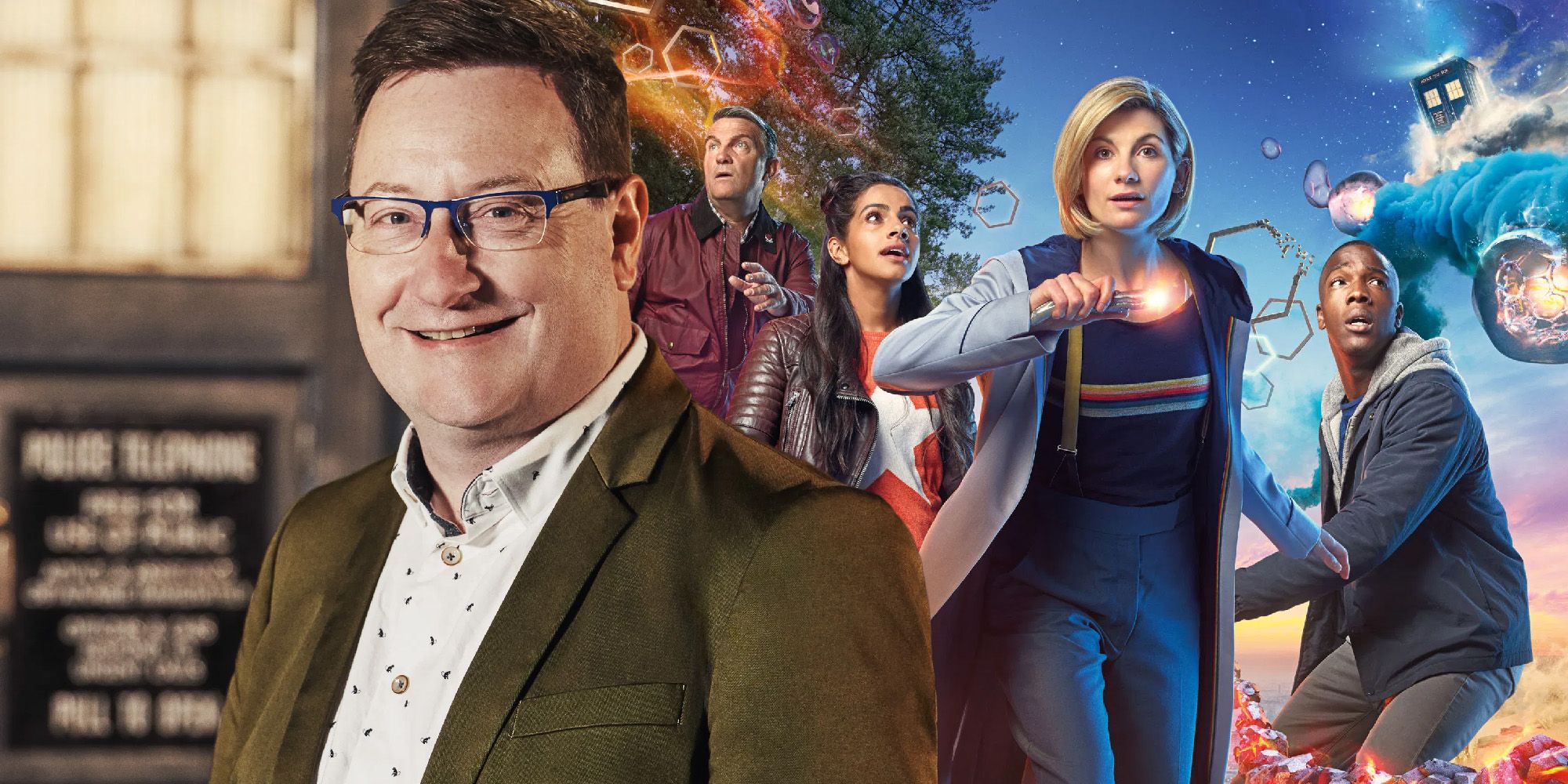 Doctor Who showrunner Chris Chibnall has announced that he is leaving the show after the end of season 13 and a series of specials in 2022, along with current star Jodie Whittaker. Rumors of Whittaker's impending departure have circulated for months, but they weren't confirmed until recently. Chibnall and Whittaker still have a good bit of Doctor Who left before they leave, however, with season 13 set to premiere later in 2021.
Since the popular British sci-fi series was rebooted by the BBC in 2005, only three people have served as Doctor Who's showrunner. Russell T. Davies led the show through its first four seasons, covering the tenures of Christopher Eccleston and David Tennant. He was later succeeded by Steven Moffat, who helmed Doctor Who through the Matt Smith and Peter Capaldi years. Chibnall picked up the mantle of showrunner in 2018 and will have seen the show through three seasons by the time he leaves, all starring Whittaker as the Doctor.
Related: What Doctor Who Needs To Do To Survive (Not End)
After months of rumors, Chibnall and Whittaker have finally confirmed that they'll both be leaving Doctor Who at the end of 2022. Per BBC, Chibnall said that it was always their plan to tell a three-season story, which they would start and end together. That saga will end with a confirmed trio of climactic specials in 2022, which will take place after the end of season 13. Read Chibnall's full statement below.
"Jodie and I made a "three series and out" pact with each other at the start of this once-in-a-lifetime blast. So now our shift is done, and we're handing back the TARDIS keys.

"Jodie's magnificent, iconic Doctor has exceeded all our high expectations. She's been the gold standard leading actor, shouldering the responsibility of being the first female Doctor with style, strength, warmth, generosity and humour. She captured the public imagination and continues to inspire adoration around the world, as well as from everyone on the production. I can't imagine working with a more inspiring Doctor – so I'm not going to!

"For me, leading this exceptional team has been unrivalled creative fun, and one of the great joys of my career. I'm so proud of the people we've worked with and the stories we've told. To finish our time on the show with an additional Special, after the pandemic changed and challenged our production plans, is a lovely bonus. It's great that the climax of the Thirteenth Doctor's story will be at the heart(s) of the BBC's centenary celebrations.

"I wish our successors - whoever the BBC and BBC Studios choose - as much fun as we've had. They're in for a treat!"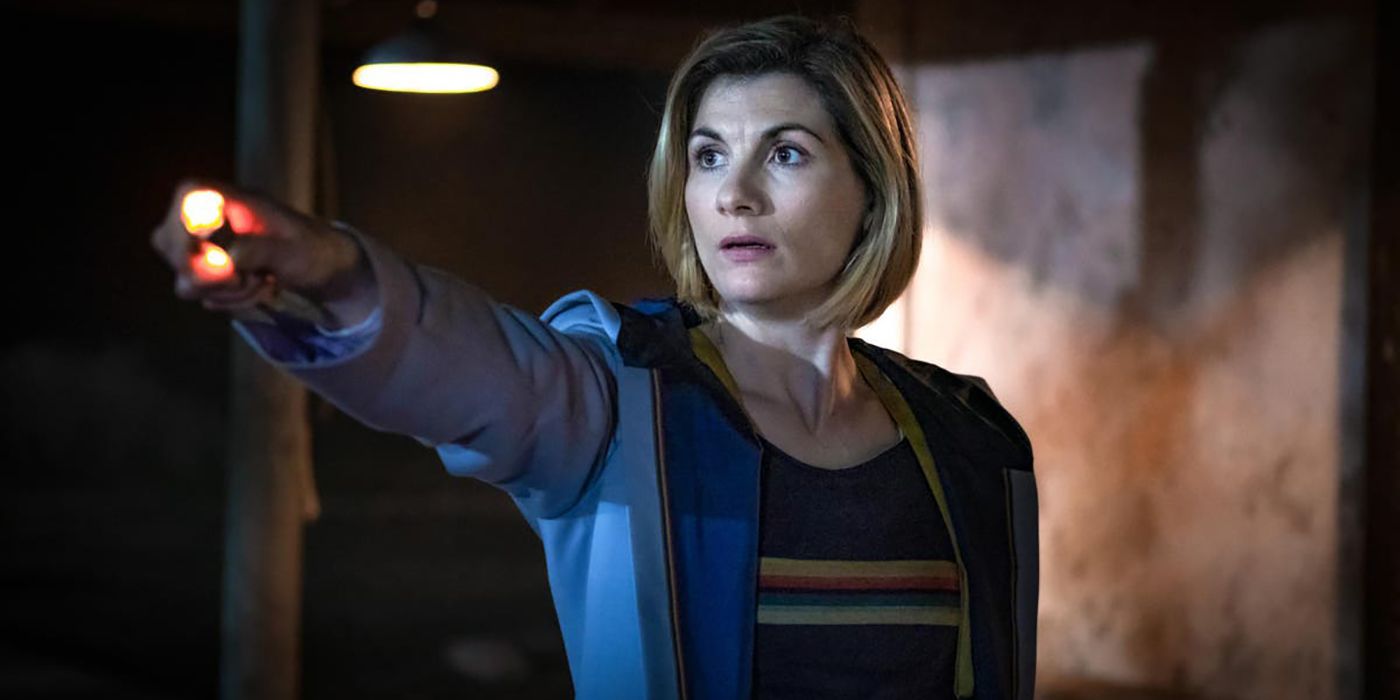 Chibnall and Whittaker's departures will mark the end of the most recent Doctor Who era, setting up what will likely be another narrative and stylistic rework of the show. Though some plotlines and characters have persisted through different Doctor Who showrunners in the past, the changing of the guard has usually signaled a soft restart – introducing a new panel of companions and side characters and shifting the tone of the series to fit the new talent. The prospect of new kinds of Doctor Who stories coming soon is exciting, but it will also be sad to see Whittaker and Chibnall leave.
Fortunately, viewers still have a lot more content coming from the dynamic Doctor Who duo. Doctor Who series 13 doesn't have an official release date yet, but it's set to premiere some time in the fall of 2021. And even after that last season is over, Chibnall and Whittaker have promised to give their time on the show a big finale with the three specials in 2022. In short, it looks like the Chibnall/Whittaker Doctor Who era is set to go out with a bang.
Next: Doctor Who's Season 13 Story Is A Huge Risk (But A Necessary One)
Source: BBC