Fallout 76 To Compensate Players For Auto-Completing Weekly Challenges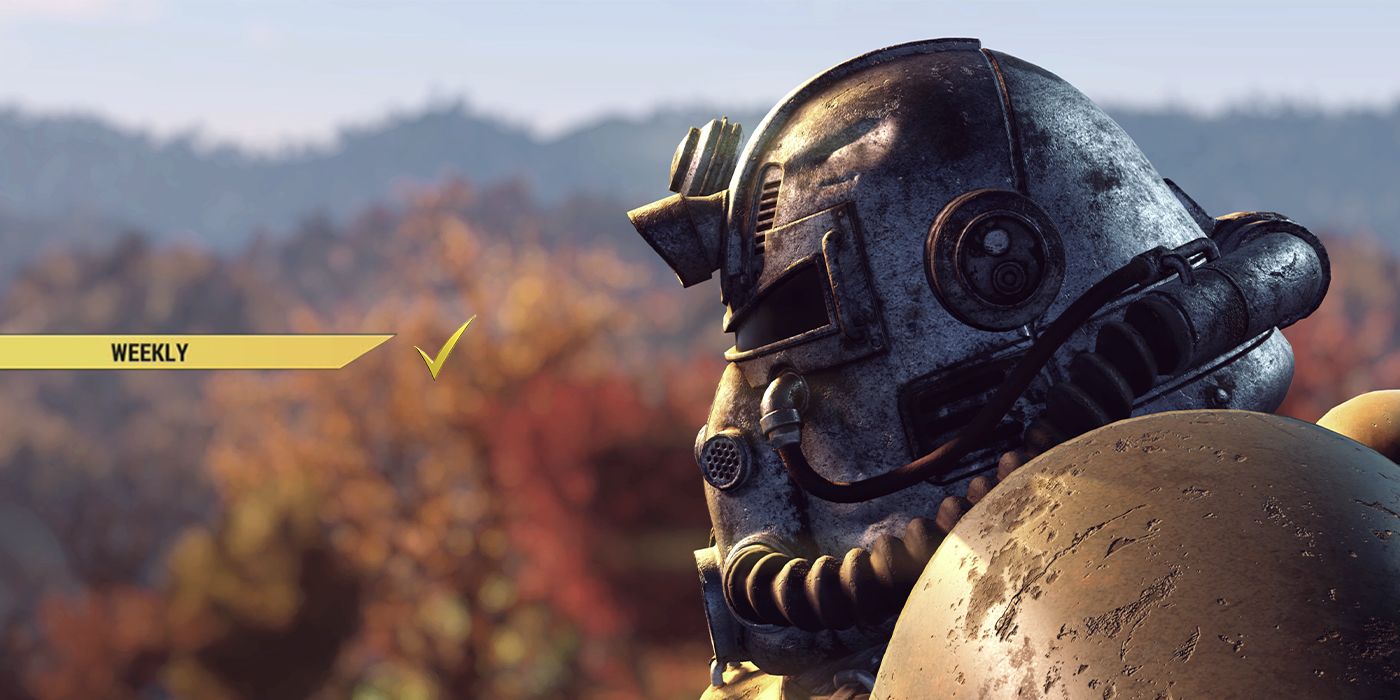 Bethesda Softworks has responded to a recent Fallout 76 bug that leaves weekly challenges auto-completed, saying that players will receive opportunities to gain the missed rewards. Fallout 76 has had a rocky first few years, originally releasing in 2018 and receiving tremendously poor reviews.
Fallout 76 was the series' big step into the online multiplayer realm, and the game quickly flopped due to a lack of interesting content, server issues, and far too many bugs to count. However, Bethesda has kept up its work on the game, and the team responsible has urged fans to give the title another chance. Gradually, Bethesda has added some long-requested features and fixes to improve Fallout 76, but many have shifted focus to waiting for the next main entry in the Fallout franchise instead of holding out hope for 76.
Related: Fallout 76 Is So Much Better With NPCs
Fallout 76's problems and Bethesda's dedication are summed up quite nicely by the game's most recent issue with auto-completed weekly challenges. Recently, players have found that when trying to complete the new challenges for the week, they had already been check-marked and could not be attempted. Not getting a chance to complete these objectives means players are left unable to collect any rewards associated with them, so fans are understandably upset. It's possible that this bug is associated with the latest Fallout 76 Steel Reign update, which launched just hours before Bethesda addressed the new bug.
Bethesda took to Twitter via its support account to address the issue, stating that nothing could or would be done to replace the new challenges. However, the team will "double the rewards from your Daily Challenges" from July 8th through 12th. Furthermore, Bethesda assures fans that "next week we're planning to add some bonus Weekly Challenges as well." Hopefully, this will keep fans playing Fallout 76 to experience the new Season 5 content that began recently. These moves indicate that the Fallout 76 team is excited to put players back into its post-apocalyptic wasteland.
Thankfully for Bethesda, Fallout 76 isn't exactly at the forefront of its fans' minds following E3. Starfield's E3 trailer has taken over a lot of Bethesda conversations, especially since The Elder Scrolls VI was a no-show. Nonetheless, this attempt at rectification by Bethesda will certainly catch the eyes of plenty of Fallout 76 fans, and it shines as a great example of Bethesda's dedication to its games, regardless of initial critic reviews. Small gestures like these typically define a great studio.
Bethesda has managed to put out a lot of highly-regarded titles, including games under the Fallout moniker. However, Fallout 76 has continued failing to impress fans of the franchise since its release. The last Fallout game from the main series, Fallout 4, did manage to receive stellar reviews, though. Bethesda continues to work hard, but so far, it seems unlikely that Fallout 76 will manage to meet the expectations that have been set by its single-player counterparts.
Next: All Bethesda Games Now Available On Xbox Game Pass
Source: Bethesda/Twitter