Fear Street Part 2 1978: Where Else Have You Seen The Cast?
Netflix's original horror movie trilogy Fear Street continues to rank among the most popular titles on the streaming platform. According to IMDb, Fear Street Part 2 : 1978 continues to be the highest-rated film of the three, stealing the hearts of viewers namely for boasting the most likable collection of characters, a cool throwback horror movie setting, and an abundance of gory thrills and chills incurred by the wrathful Fier Witch.
RELATED: The 10 Best Characters In Netflix's Fear Street
Moreover, much of the film's appeal is derived from its familiar cast of talented young and experienced actors alike, many of which are currently cast in some of the most popular movies and TV shows around.
10

Sadie Sink - Stranger Things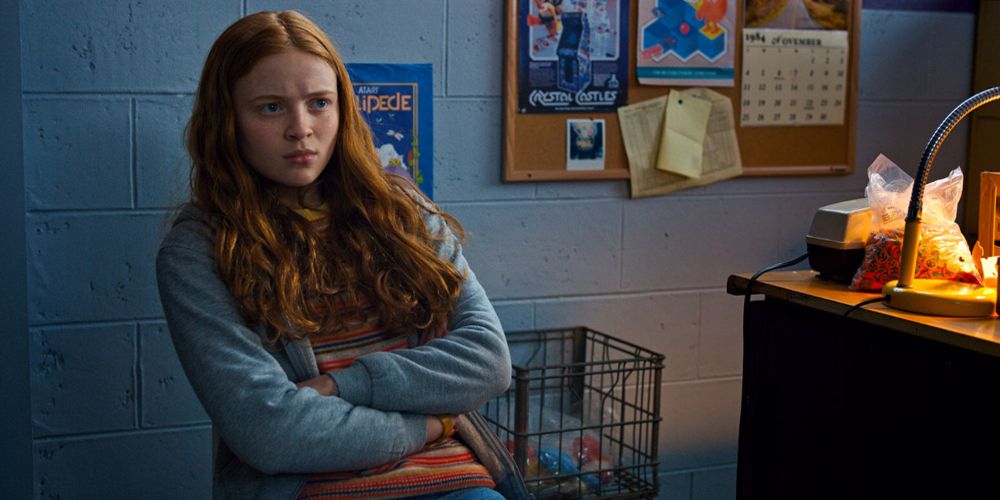 After making a huge impact as Max Mayfield in season 2, Sadie Sink is set to return to the show in 2022. Although the cool skater, expert arcade gamer, and protective zoomer appeared to make some unlikely friendships at the beginning of Stranger Things, she is now considered one of the squad's most valuable team members.
In Fear Street: Part 2, Sink stars Ziggy Berman, a young camper who has devastating ties to the Fier witch, which still haunts her years later in 1994. In both projects, Sink gives compelling performances that make her extremely relatable and easy to root for to survive and triumph.
9

Emily Rudd - Dynasty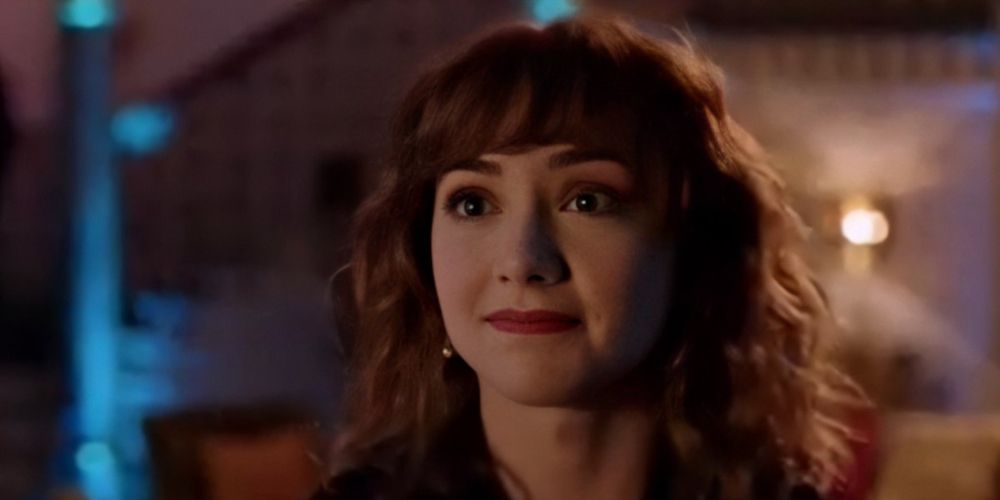 Relative newcomer Emily Rudd plays Cindy Berman in Fear Street: Part 2, Ziggy's cool older sister whose boyfriend happens to be Tommy (McCabe Slye), the town killer. After her best friend Alice (Ryan Simpkins) is killed, Cindy does her best to protect Ziggy from harm.
RELATED: The Biggest Villains On Dynasty, Ranked
Rudd can also be seen in four episodes of the Dynasty reboot, all of which aired in 2020. Rudd played the role of Heidi, Connor's mother. In both cases, Rudd excels at playing a caretaking role willing to do whatever it takes to make sure her family is safe.
8

Ryan Simpkins - Revolutionary Road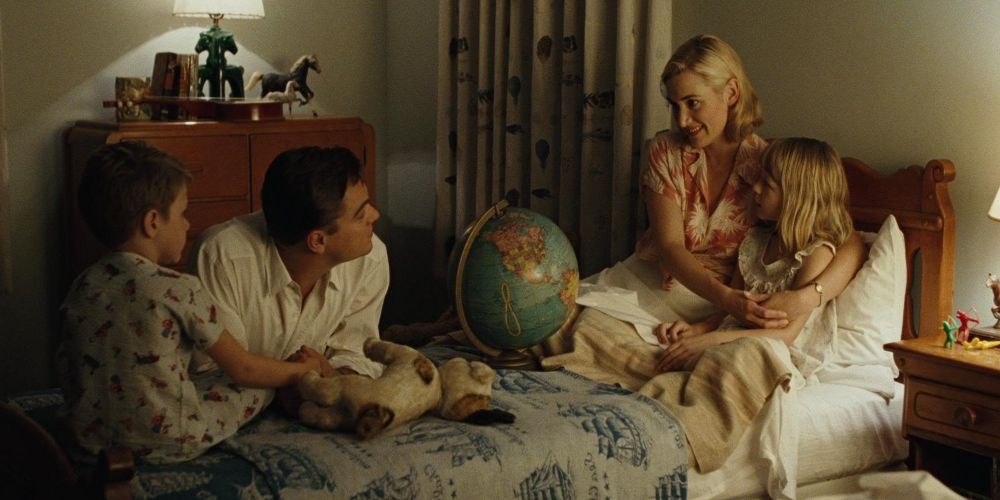 Ryan Simpkins gives a standout performance as Cindy's super cool best friend Alice, the most likable character in the film. Drawing on her experience as a child actor, Simpkins has a natural onscreen presence that looks easy and effortless.
Simpkins and her little brother, Ty, co-starred opposite Leonardo DiCaprio and Kate Winslet in the heartbreaking domestic drama Revolutionary Road. The siblings play Frank (DiCaprio) and April's (Winslet) children caught in a crossfire of discontent as the couple begins to fall apart.
7

Gillian Jacobs - Community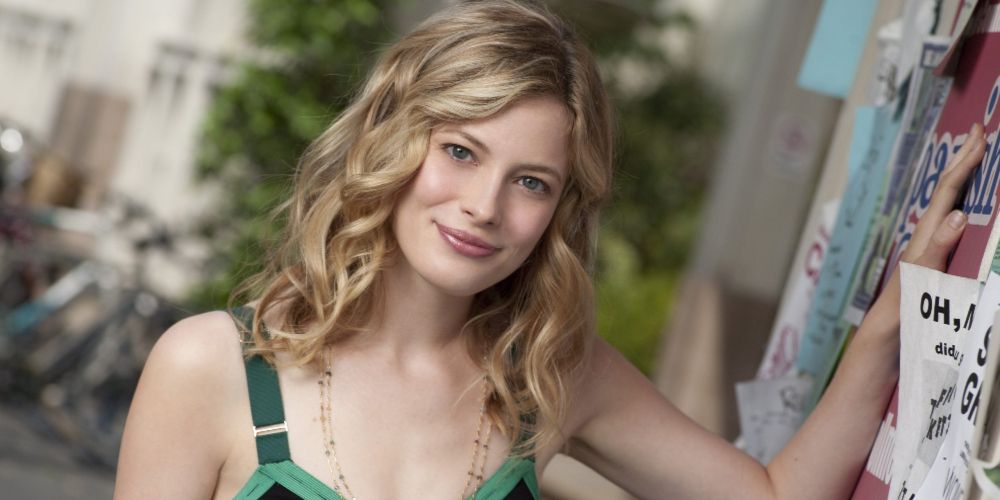 Gillian Jacobs is arguably the most familiar face in Fear Street. Jacobs plays the pivotal role of Christine Berman, aka the adult version of Ziggy, who hides out and avoids the Fier witch at all costs. It's her character that connects the key events linking all three films.
Of course, Jacobs rose to prominence during her 110-episode run on Community, in which she played Britta Perry, a vainglorious hypocrite whose best laid plans tend to backfire. The two roles are widely different, with Berman more closed off.
6

McCabe Slye - Destroyer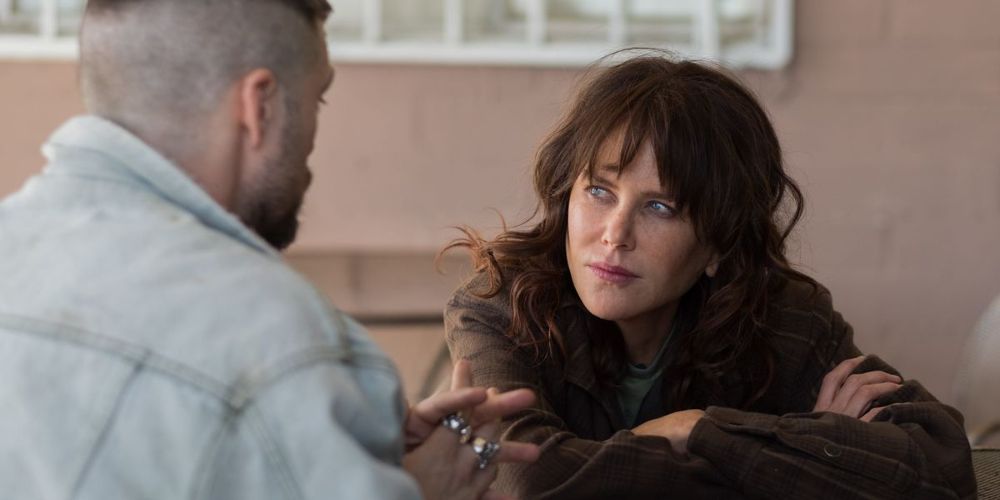 Despite a limited resume, McCabe Slye was convincing enough as the possessed ax-murderer, Tommy Slater, in Fear Street Part 2. To do so, he likely drew on his time working with Nicole Kidman in the underrated thriller Destroyer.
RELATED: Nicole Kidman's 10 Best Movies (According To IMDb)
Directed by Karyn Kusama, Destroyer tracks Erin Bell (Kidman), a ruthless FBI agent pursuing a gang-leader many years after getting close to him as an undercover cop. The tour-de-force lead performance is bolstered by Kidman's supporting cast, which includes Slye as Ryan, a friend of Erin's daughter, Shelby (Jade Pettyjohn).
5

Sam Brooks - Stargirl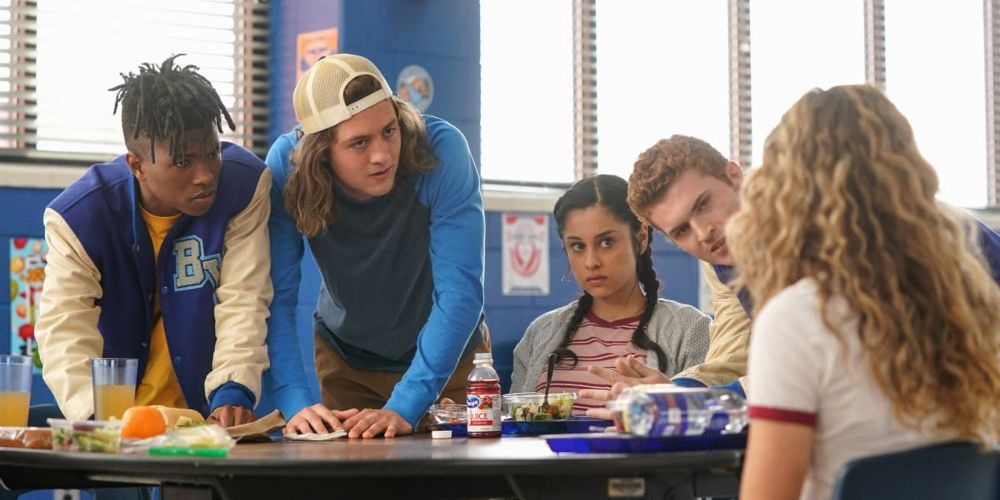 Once Tommy Slater becomes possessed by the Fier witch, he picks up an ax and instantly murders Alice's boyfriend, Arnie (Sam Brooks). The brutal fatality set the tone and standard for the excessive gore to come.
Although he had limited screen time, Sam Brooks may have been recognized from CW's Stargirl, in which he played the role of Travis Thomas in four episodes in 2020. As the biggest bully in school, Sam is the first to be knocked unconscious with the mysterious defender's glowing staff. The two roles differ drastically, but Brooks does a decent job in making both credible as can be.
4

Ted Sutherland - The Walking Dead: World Beyond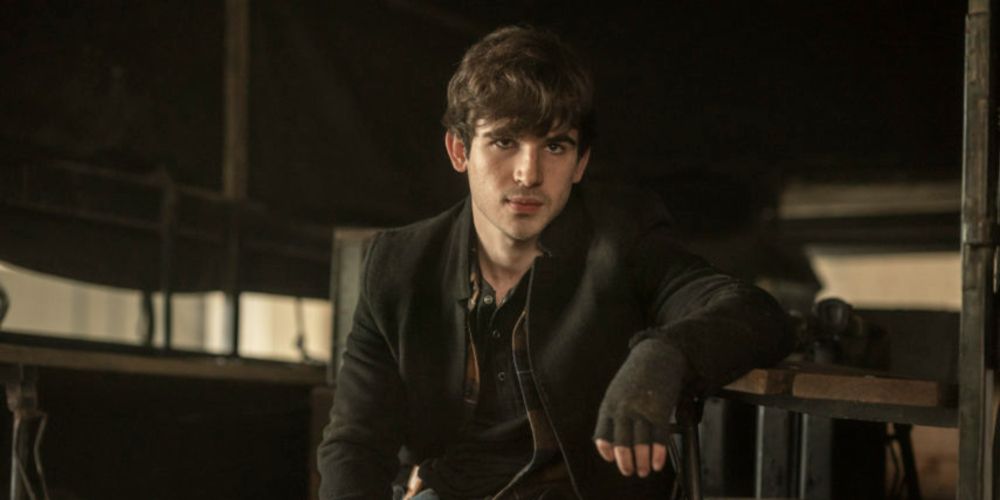 As one of the most moral and virtuous characters in the film, Ted Sutherland plays the younger Shadyside Sheriff, Nick Goode. Nick helps Ziggy stay safe at the camp and the two share a tender adolescent kiss, which goes a long way in fostering sympathy for the character.
Fans of the newfangled spinoff The Walking Dead: World Beyond may have spotted Sutherland in the role of Percy, Tony's (Scott Adsit) troubled nephew with a tragic backstory. When he is abandoned by his mother, Percy is left in the care of his magician uncle from Las Vegas.
3

Chiara Aurelia - Cruel Summer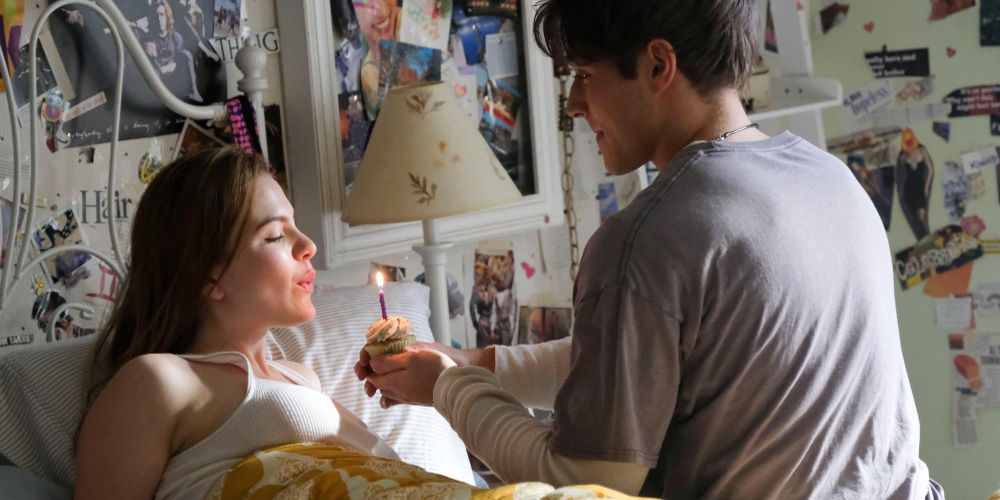 Chiara Aurelia is enjoying quite the summer. In addition to starring in Freeform's hit soap opera Cruel Summer, in which she plays a popular high-school teenager caught in the center of a mysterious disappearance, Aurelia plays Sheila in Fear Street Part 2.
RELATED: 5 Cruel Summer Fan Theories That Came True (& 5 That Didn't)
As Sheila, Aurelia escapes death after Ziggy knocks her out and distracts Tommy long enough for Cindy to defeat him. The role vastly differs from that of Jeanette in Cruel Summer, in which Aurelia runs the full gamut of emotions.
2

Jordana Spiro - Ozark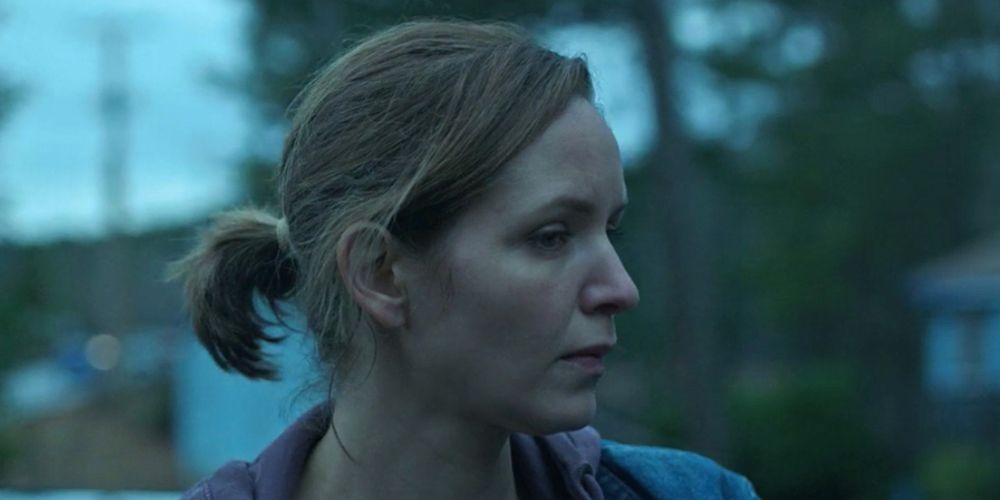 Jordana Spiro plays the inciting role of Nurse Mary Lane in Fear Street: Part 2, Ruby's mother and the camp orderly who passes her witchy possession on to ax-murderer Tommy Slater at the beginning of the film. It's a fun, campy role that marks a major departure from the likable Rachel on Ozark.
In Ozark, Rachel is the local owner of the Blue Cat Bar, who becomes Marty's reluctant money-laundering partner involved in a big plot twist. Sometimes, Rachel's clouded judgment costs her the ultimate price when she runs afoul of Marty's business arrangement.
1

Drew Scheid - Mare Of Easttown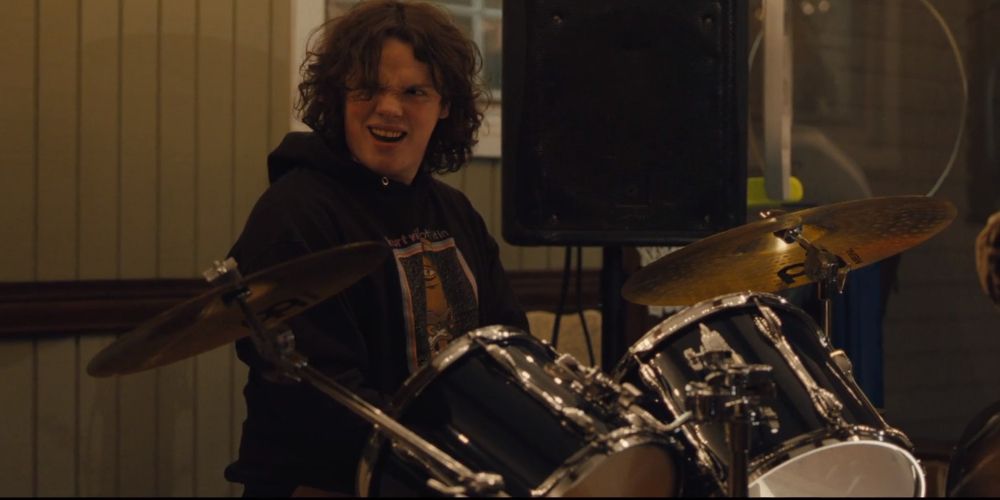 Drew Scheid gives a memorable turn as Gary in Fear Street Part 2, a silly camper counselor who gets gorily murdered by Tommy in one of the most brutal murders of the trilogy. While he is there to pad the kill count, his role in the HBO Max series Mare of Easttown is more substantial.
Scheid stars as Geoff Gabeheart in Mare of Easttown, a friend and drummer in Siobhan's (Angourie Rice) band. Siobhan is the daughter of Mare (Kate Winslet), a local folk hero now working a missing person case as a detective in Philadelphia. The two roles are entirely different, which highlights Scheid's acting talent.