Florence Pugh Reacts to Black Widow's Post-Credits Scene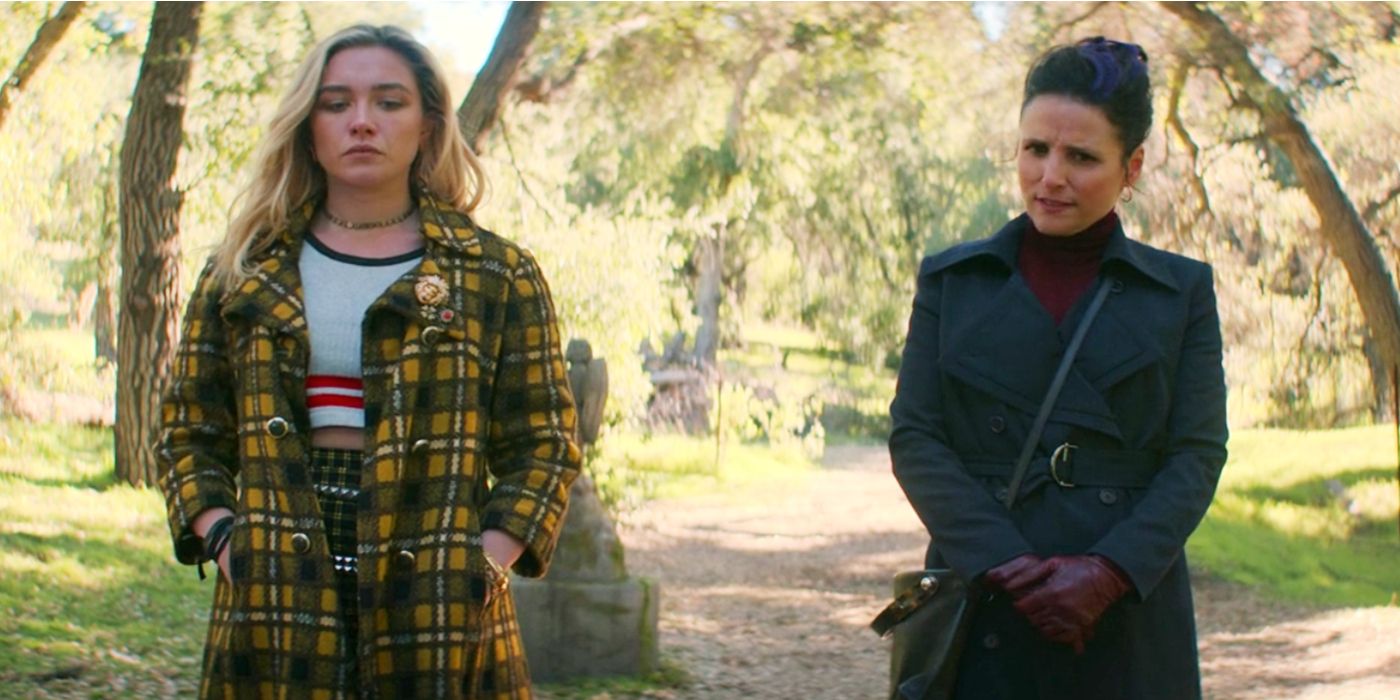 Florence Pugh has some thoughts about that Black Widow post-credits scene and Yelena Belova's future in the MCU. Scarlett Johansson's swan song as Natasha Romanoff also served as an introduction to the person who will next carry the mantle of the titular assassin in the Marvel universe. Pugh has earned rave reviews for her performance as Natasha's sister-figure from her mysterious past and that comes as no surprise to anyone who has seen any of her past films. Yelena is first introduced in 1990s era Ohio, living undercover with Nat, David Harbour's Alexei Shostakov and Rachel Weisz's Melina Vostokoff. Alexei and Melina act as mother and father figures to the young pair before their mission in the US is complete and the young sisters are sent to the Red Room.
Black Widow sees Natasha and Yelena reunite after all those years and while there is some unresolved issues to settle between the two, they quickly resume the sisterly bond that they created all those years ago. While the film takes place primarily in the past, Black Widow's post-credits scene quickly jumps to a post-Avengers: Endgame time, with Yelena visiting Nat's grave. She is unceremoniously interrupted by Julia Louis Dreyfus' Contessa Valentina Allegra de la Fontaine and it is implied that Yelena has been working for her for quite some time. Val pretends to mourn for a few seconds before sending Yelena on her next mission - killing Clint Barton, Natasha's former partner and the person Valentina seemingly considers responsible for her death.
Related: Black Widow Theory: Yelena Is The Next Dark Avengers Recruit
Speaking to Variety, Pugh revealed how she feels about Black Widow's post-credits scene, saying that the scene finds Yelena in a place where she is finally in control of her life for the first time. The actress points to Yelena's outfit as a sign that she is "flourishing" and continuing to work despite the fact that Nat is now gone. While Pugh sees the scene as wonderful in that Yelena is clearly surviving the difficult events of the tail end of Phase 3, the actress also acknowledges that it also sends her on a difficult path in confronting Hawkeye.
She's going to continue what she's good at, and despite her sister not being there, she's back working. If you look at her costume, and you look at the way that she's dressed herself, it shows someone that's flourishing.

So to me, it was just really wonderful to kind of jump ahead and see she has been surviving. But, of course, it sets up a whole different challenge — which is Natasha's fighting partner.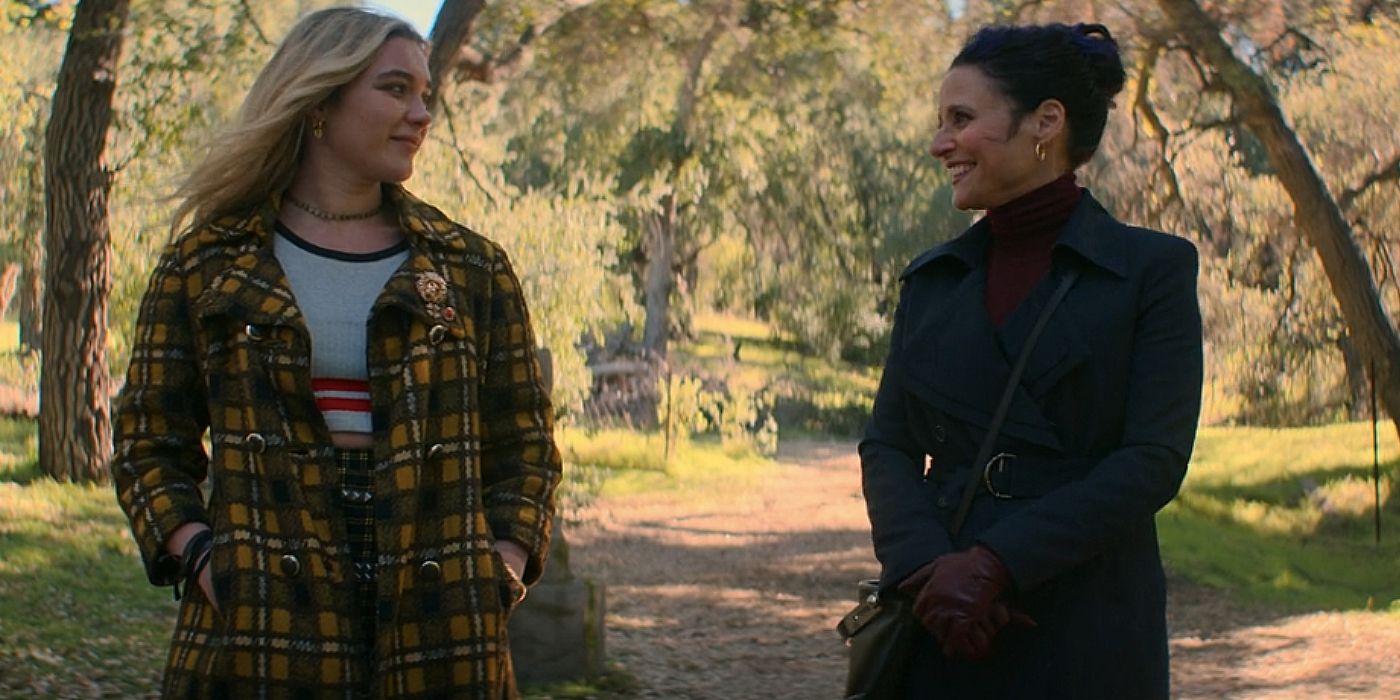 The scene is clearly meant to set up Yelena's upcoming appearance in Hawkeye and this represents the first crossover between Marvel's films and television series. Little is known about Clint Barton's upcoming solo show, though. Hailee Steinfeld will star as Kate Bishop, Hawkeye's eventual successor, but those who thought Yelena would be teaming up with the pair are clearly mistaken. Black Widow's post-credits scene sends Yelena on a collision course with Nat's former partner after Valentina gives her the impression that Clint is responsible for Nat's death.
Whether or not Yelena succeeds in killing Clint remains to be seen, but it is certainly possible. Hawkeye could possibly serve as Jeremy Renner's own final outing in the MCU and if Yelena were to succeed in her mission, it would instantly make an enemy out of Steinfeld's Kate Bishop. If the two become adversaries, it could fuel an eventual fight between the Young Avengers and whatever team the Contessa is forming. The possibilities are truly endless for Yelena after Black Widow and with Hawkeye debuting sometime in the latter half of 2021, Pugh will be back in no time, leading to an exciting if nerve-wracking showdown.
More: All 13 Marvel TV Shows Releasing After Black Widow
Source: Variety