Genshin Impact 2.0 On PlayStation Will Finally Support Cross-Saves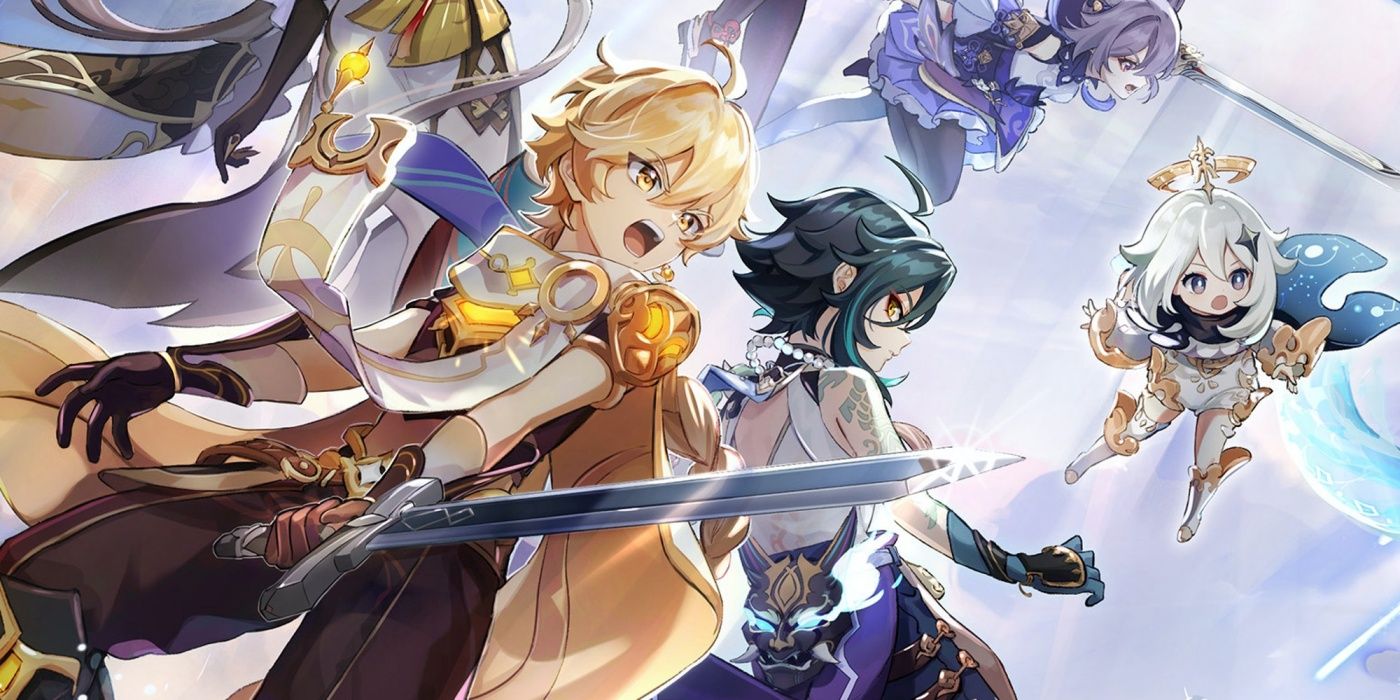 Developer miHoYo has announced that Genshin Impact's Update 2.0 will finally introduce the cross-save function across PlayStation platforms. The cross-save feature in Genshin Impact allows players to link their accounts across two separate platforms through a miHoYo account. Thus, players on PC, Android, and iOS devices have been able to transfer save data and game progression between multiple platforms.
Cross-saves remain an interesting beast on PlayStation hardware, with some games supporting the function and others completely ignoring it. This specifically became a topic of interest in the weeks leading up to PlayStation 5's November 2020 launch, with several third-party developers revealing that cross-gen saves would be available between Xbox One and Xbox Series X|S but not PS4 and PS5. Sony explained in a PlayStation Blog post that adding cross-gen saves was entirely up to the developer.
Related: Will Genshin Impact Support Cross-Saves On Switch
According to a post from miHoYo, the cross-save feature that connects PSN to miHoYo Account will arrive with the launch of Genshin Impact Version 2.0. It is worth noting, however, that a PSN account already associated with Genshin Impact cannot be linked to an email address previously tied to miHoYo Account. Thus, "if you want to link an account for PSN that has logged in to Genshin Impact to your email address, you must ensure that your email address is not associated with a miHoYo Account yet." The completed process will allow Android, iOS, and PC users to transfer progress to their PlayStation hardware and vice versa. After linking PSN and miHoYo accounts, PC and mobile players can open Genshin Impact for the first time on PS4/PS5 and follow the on-screen instructions. To transfer PlayStation progress, though:
"Log in to Genshin Impact on your PlayStation, then go to Settings > Account > User Center > Link Account and link your account for PSN that is logged in to Genshin Impact to an email address that is not associated with a miHoYo Account. After linking, your game progress will be shared when you log into your account to play on the same server on iOS/Android/PC/PlayStation."
While the long-awaited function is indeed on its way, the instructions denote a complex process. It bears a fair few limitations, too, which may keep some fans from fully diving in. Hopefully, PlayStation will have access to simpler cross-save solutions as this console generation carries on.
Developer miHoYo recently hosted a Twitch stream dedicated to everything that will come with Genshin Impact Version 2.0 and its all-new Inazuma region. Notably, the team confirmed a release details for the update, which is slated to go live on July 21.
Next: What Genshin Impact's Pity System Is (& How It Works)
Genshin Impact is out now on PC via Steam and the Epic Games Store, PS4, PS5, Android, and iOS devices.
Source: miHoYo