Genshin Impact's Artifact Strongbox Crafting Explained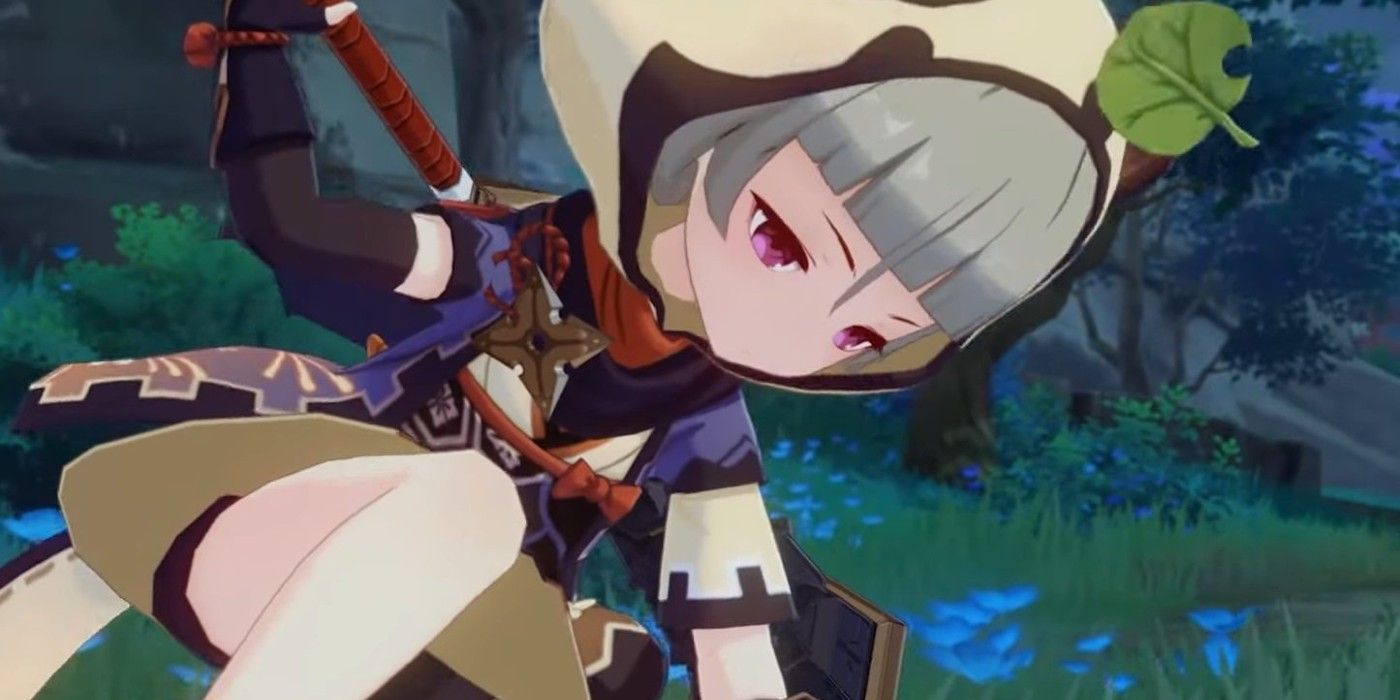 The anticipated Genshin Impact Version 2.0 update has officially been released. miHoYo introduced many new contents such as the Inazuma region, new characters, and equipments. The 2.0 update also introduced a new crafting mechanic called Mystic Offerings where players can craft Artifact Strongboxes to obtain specific types of 5-star Artifacts.
The crafting system in Genshin Impact is very important. It allows players to improve playable characters and upgrade equipment along with creating useful tools to help with exploration. With the new Mystic Offerings, players now have an additional way to obtain 5-star Artifacts. However, this new crafting system is completely different from previous mechanics. Traditional crafting requires specific resources players can obtain in the open world or through battles. Creating an Artifact Strongbox is a simpler process, but it requires sacrificing 5-star Artifacts.
Related: Genshin Impact 2.0 Should Let Players Skip Old Content
Artifact Strongboxes can be created by using a Crafting Bench found throughout many of Genshin Impact's regions. To produce one Strongbox, gamers must sacrifice three random 5-star Artifacts within the account's inventory. Players can choose a specific category of Artifacts and create a Strongbox that will produce one random 5-star Artifact piece. There are currently four different types of Artifact Strongboxes to choose from: Gladiator's Finale, Wanderer's Troupe, Bloodstained Chivalry, and Noblesse Oblige.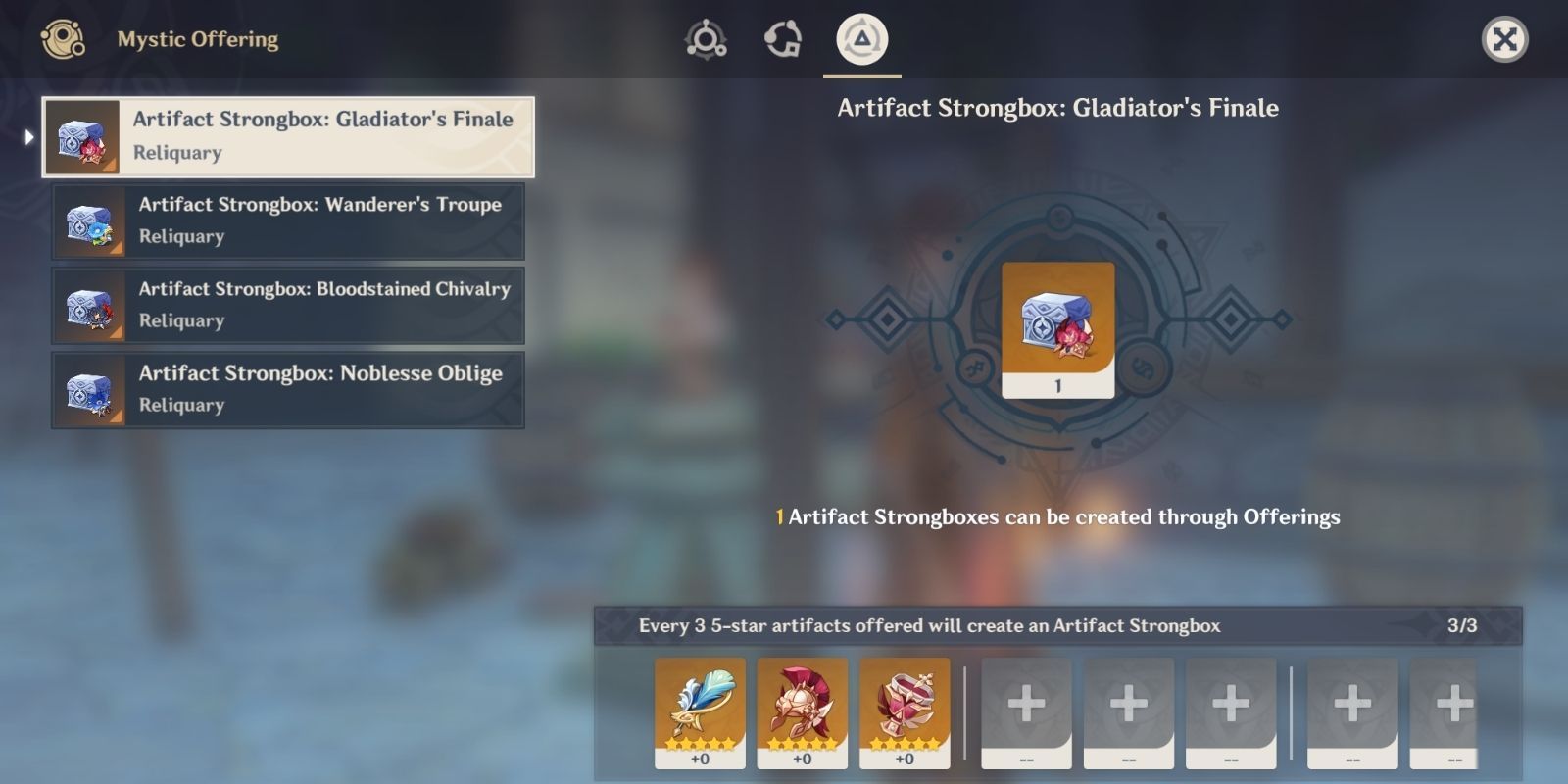 Despite trading three 5-star Artifacts to acquire only one, there are some benefits in using the Mystic Offerings. Previously, the Gladiator's Finale and Wanderer's Troupe Artifacts were obtainable only through Quests, Spiral Abyss, and defeating bosses. Boss battles would take up too much AP and unlike other Artifacts, there aren't any Domains where gamers can farm. Crafting Strongboxes will allow players to obtain The Gladiator's Finale or Wanderer's Troupe sets more easily. The Mystic Offerings can also allow players to trade unwanted 5-star Artifacts for a more desired type.
Acquiring certain types of Artifacts in Genshin Impact can be difficult at times. There are usually 2 different types of Artifacts that are given in each Domain or boss battles. A player can consume all AP's farming for the Noblesse Oblige, but there is no guarantee of success as they may obtain Bloodstained Chivalry pieces instead. Crafting Strongboxes can potentially help players acquire the right Artifacts for the characters.
The disadvantage of crafting Artifact Strongboxes is that the player is sacrificing three 5-star artifacts for one. Despite being able to choose the type of Artifact, gamers cannot choose the specific piece. Players may desire a Goblet of Eonothem piece, but instead receive a Flower of Life. With no guarantees of a specific Artifact, sacrificing countless 5-star equipment may be less appealing for fans. Those Artifacts could instead be used as experience to level up other Artifacts. Genshin Impact's new Strongbox crafting has its benefits and disadvantages, but players can decide whether to take advantage of this new feature or ignore it.
Next: All Genshin Impact 2.0 New Weapons & Artifacts Explained