Guardians of the Galaxy's Mantis Reimagined as Monster Movie Villain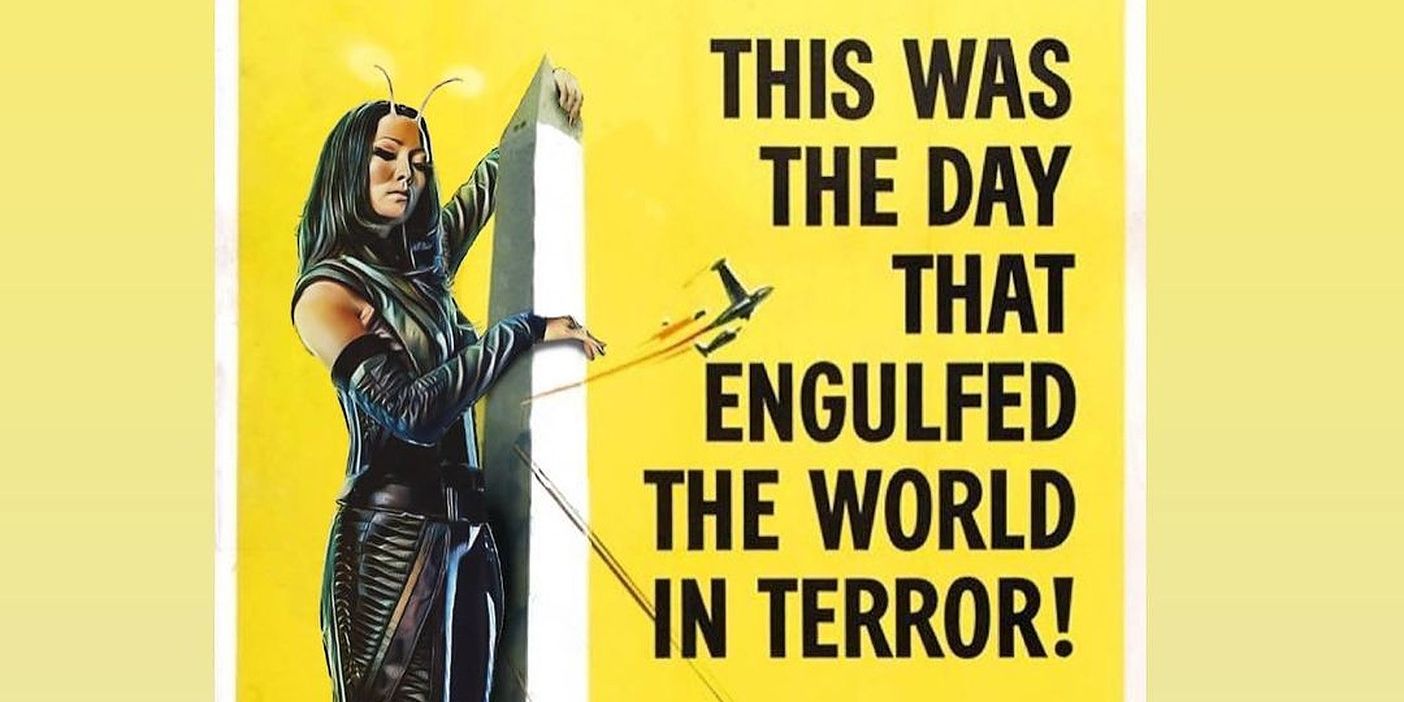 Guardians of the Galaxy's Mantis has been reimagined as a classic horror movie monster in a new piece of Marvel Cinematic Universe fan art. First introduced in Guardians of the Galaxy Vol. 2, played by Pom Klementieff, Mantis is a powerful empath with the ability to detect and subtly influence the emotions of others around her. After the Guardians defeated Ego at the end of Guardians of the Galaxy Vol. 2, Mantis joined the team full-time and helped battle against Thanos in Avengers: Infinity War.
Though one of the MCU's less prolific characters as of now, Mantis has nonetheless become a quick fan favorite. Her touching dynamic with Drax was a high point of Guardians of the Galaxy Vol. 2, and she's made a stellar addition to the team thus far. Hopefully, audiences can look forward to more of Mantis' quirky humor and poignant insights in Guardians of the Galaxy Vol. 3, which is currently slated for a theatrical release on May 5, 2023.
Related: Why Guardians of the Galaxy 4 Should Still Happen (Even Without James Gunn)
In a new piece of Marvel fan art, Mantis has been transformed from her ordinary humanoid self into a massive monster in the style of old horror movies. The art, from Instagram-based artist scadarts, is an adaptation of an actual theatrical poster for The Deadly Mantis, a 1957 monster movie from director Nathan Juran. The original film featured a 200-foot-tall praying mantis that went on a rampage across the globe. The MCU's Mantis is a bit les frightening, even magnified to gigantic proportions.
Click To View The Original Post
The fan art is clearly primarily inspired by Mantis' name, but it's also a fun nod to the classic sci-fi genre that's served as a major inspiration for the Guardians of the Galaxy franchise. James Gunn has leaned heavily into a retro aesthetic for the series, stretching from the character and set designs to the iconic soundtracks. The Deadly Mantis is obviously from an even earlier era of cinema than the one Guardians primarily pulls from, but Mantis' character design still looks oddly at home in the old movie poster.
It won't be too much longer before audiences will be able to catch the Guardians of the Galaxy back on the big screen. Though Guardians of the Galaxy Vol. 3 won't releases until spring of 2023, the crew is slated to appear in next year's Thor: Love & Thunder. It's unclear exactly how big their role in the movie will be, but it should at least be enough to tide audiences over until the release of the newest Guardians of the Galaxy movie.
Next: The Suicide Squad Is Copying James Gunn's Best Guardians Of The Galaxy Trick
Source: scadarts