Halo Infinite Promises Larger Playable Previews In The Future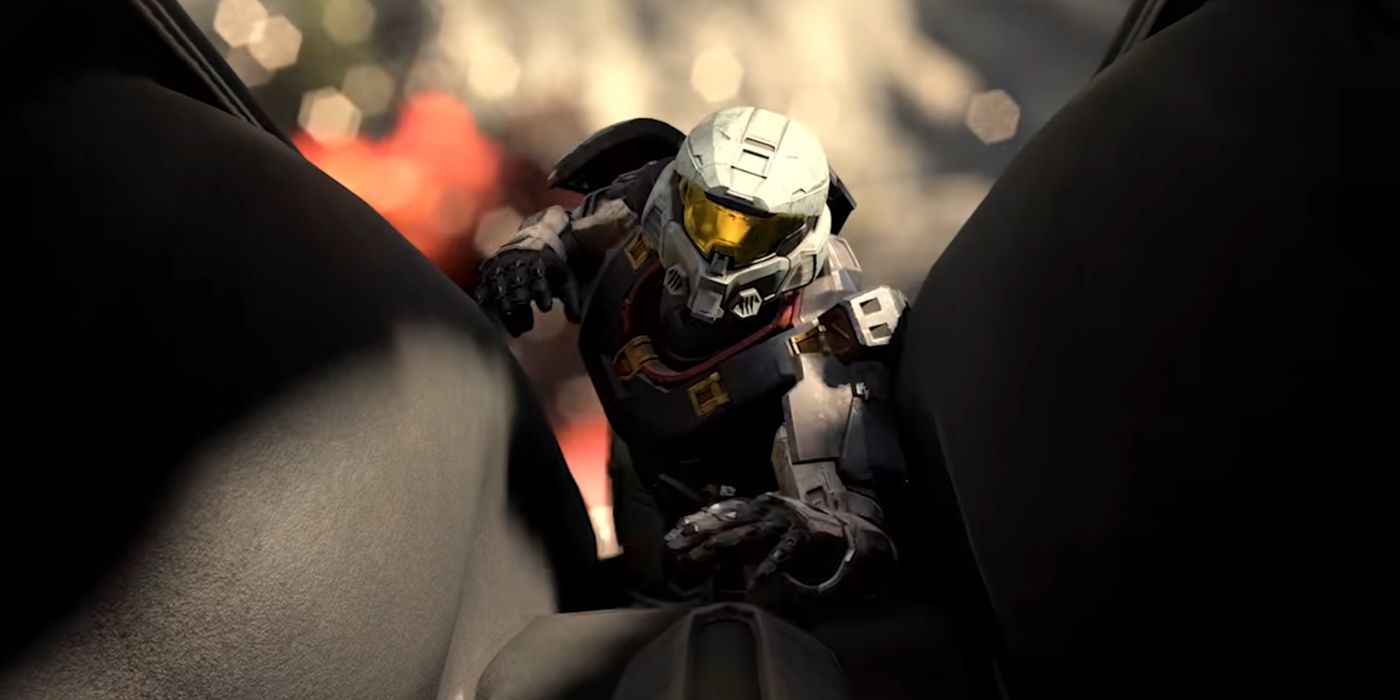 Developer 343 Industries promises Halo Infinite will have more technical previews leading up to its launch this year, and the following ones will be bigger than the current Halo Infinite multiplayer preview. This news should appease those disappointed that they didn't get to take part in this weekend's multiplayer flighting, which encompasses a few hundred thousand players across a variety of platforms. 343 plans to ratchet up the scale of these tests ahead of launch, likely in order to set more helpful technical benchmarks for the various elements of Halo Infinite's free-to-play multiplayer.
Halo Infinite's current technical preview consists only of 4v4 Team Slayer matches, with human players facing off against teams of AI-controlled bots. In addition to a training mode, there are three maps (Live Fire, Bazaar, and Recharge) included in the playtest, so it's not exactly bursting at the seams with content. This is just a small taste of the game that will allow 343 to collect important player hardware and server data before Halo Infinite releases later in the year. Although this gameplay preview is light on content, Halo fans who want in on the multiplayer action will have more chances to do so on a more ambitious scale than what's now being offered in the near future.
Related: Halo Infinite: Every Weapon & Vehicle Revealed So Far
In its Halo Infinite technical preview stream, 343's Brian Jarrard and Sam Hanshaw noted plans to expand these tests over time. Although no exact details were given, the developer intends to introduce more Halo Infinite multiplayer previews for bug-fixing and testing purposes, and they'll only grow larger in scale. This initial test is meant to be the smallest of all, which speaks volumes since there are hundreds of thousands of players included in this weekend's initial outing. 343 didn't disclose when these future tests will occur or what maps and modes will be included in them, but there's only a few months left in 2021 so they'll likely be held soon.
According to 343, Halo Infinite is intended to be the most expansive entry in the series to date, and its multiplayer will easily be the most accessible. Halo Infinite will launch on Xbox One, Xbox Series X/S, and PC with the added benefit of the multiplayer component being free-to-play, while the base game will be included in Xbox Game Pass or bought separately. A free-to-play playerbase is an all-new beast which 343 will have to tackle, so these multiplayer technical previews will hopefully prove beneficial in the long-run.
It hasn't been confirmed, but future playtests could likely include bigger modes like Big Team Battle, a longtime fan favorite. It seems probable that 343 will want to up the ante with future tests, since that would give it a more complete picture of what to expect at launch. Halo Infinite has a lot riding on it as a follow-up to the somewhat disappointing Halo 5: Guardians, so if it can get as many people onboard in the short amount of time it has, it could help the FPS sequel succeed in the crowded holiday market.
Next: Halo 3 Is Still The Most Popular Halo Multiplayer
Halo Infinite will be available for Xbox Series X/S, Xbox One, and PC in 2021.
Source: Halo