Ice Cube Responds To Ray Fisher Calling Out WB's Discriminatory Issues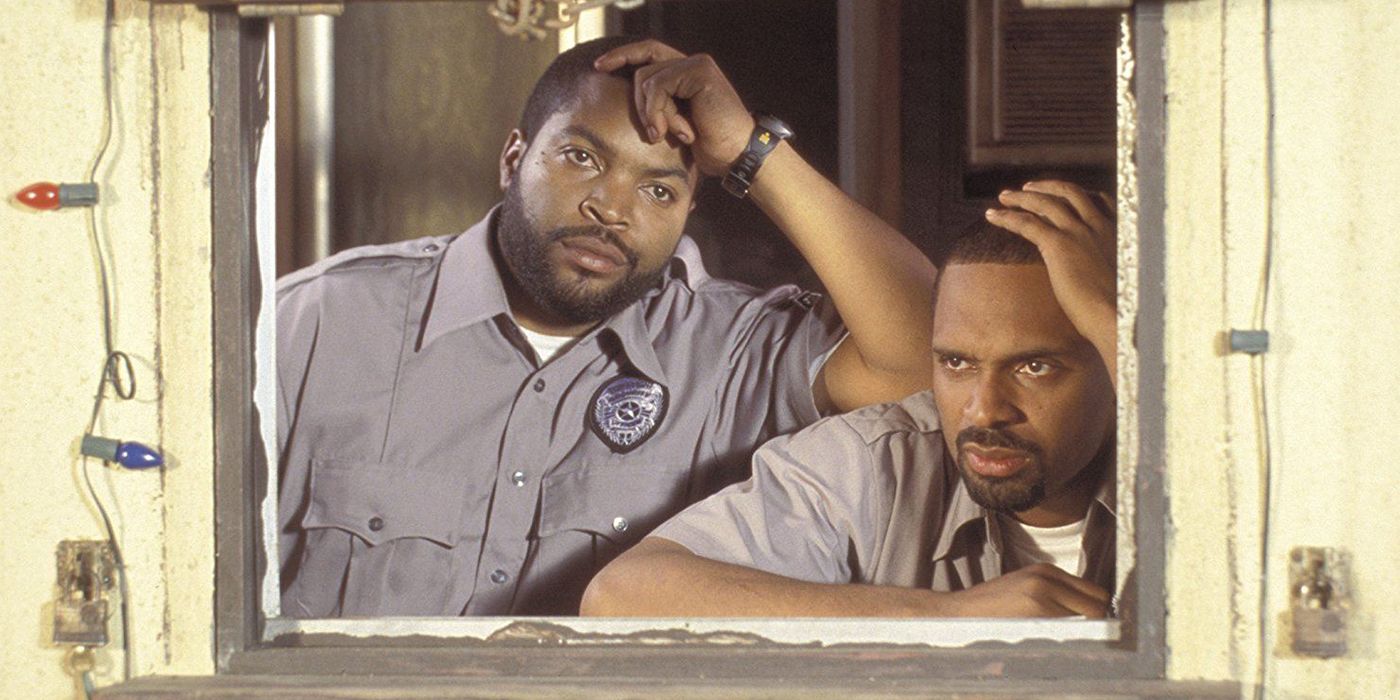 Ice Cube had a straight-to-the-point response to Ray Fisher's comments supporting Cube's allegations against Warner Bros. Fisher's comments come after a report was released in which Cube accused Warner Bros. of hesitating to produce Last Friday, the final installment of the Friday franchise which has been in development for nearly a decade. Ice Cube's allegations have a discriminatory component as well, in which Cube's team chastises WB for not financially supporting his films as much as other non-Black films and for rejecting past successful ideas, like Ride Along or Straight Outta Compton, for racially insensitive reasons.
Ray Fisher's own history with Warner Bros. is definitely fraught, to say the least. Earlier this year, a war of credibility between Fisher and Warner Bros. erupted after Fisher's claims of gross misconduct during the filming of Justice League (post-Zack Snyder's exit) were aired out in a tell-all interview. Fisher alleged misconduct from replacement director Joss Whedon, as well as complicit behavior from the WB higher-ups, including Warner Studios chairman Toby Emmerich. In the interview, Fisher accused Emmerich specifically of abiding by the confines of racial stereotypes and shrugging off his concerns about the overall trajectory of the film and Whedon's behavior on set. Upon hearing the news of Ice Cube's allegations, Fisher showed his support in a shady tweet.
Related: All About The Benjamins Was Ice Cube's Dry Run For Ride Along
In response, Ice Cube replied to Fisher's displays of support in which Fisher specifically called out Emmerich as the "common denominator" in the racial and discriminatory complaints. Fisher also states that he would love to personally talk to Ice Cube about his experiences dealing with WB and New Line Cinema. Ice Cube's response was simple and straight-to-the-point, showing his agreement with Fisher's assessment of Emmerich. Check out the tweets below:
Both Ice Cube and Fisher's allegations evolved into an epic game of finger-pointing. In Ice Cube's case, WB claims that they are dedicated to making Last Friday, but Cube won't work with their well-meaning revisions and is now using false claims to unfairly demand WB release the rights to the franchise, along with two others. In Fisher's case, most of his allegations were chalked up to miscommunications. However, WB also conducted an investigation that turned up in their favor—an investigation that Fisher claims was unjustly conducted. Earlier this year, Zack Snyder also claimed that WB tortured him during the creation of his cut of Justice League. Given Warner Bros.' track record so far, their claims of no wrongdoing are seemingly breaking down.
Unfortunately, this conflict is almost securing Last Friday's fate as one of being in perpetual limbo. Fans, who have been waiting for this sequel for nearly a decade now, have already mourned the loss of one of the franchise's main actors, John Witherspoon. Now, the question remains of how else the fundamentals of the franchise will change before some sort of agreement is made to either continue it at WB or elsewhere.
More: Why WB Won't Be Able To Escape The Snyder Cut
Source: Ice Cube/Twitter