Jackass 4 Trailer Sees Bears, Bees, Bulls & Balls Used To Batter The Boys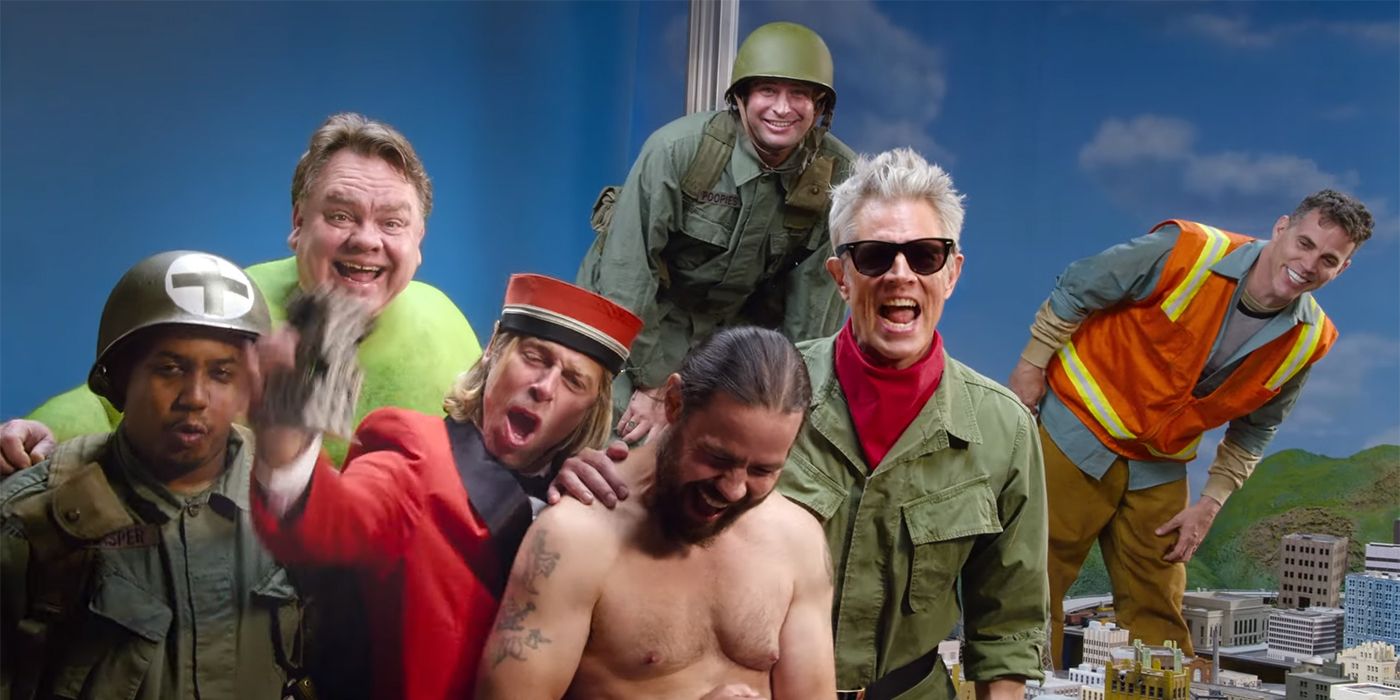 Paramount Pictures unveils the first trailer for Jackass 4, officially titled Jackass Forever, the fourth and final film installment in the franchise. The Jackass series was co-created by star Johnny Knoxville, Spike Jonze, and director Jeff Tremaine and originally produced for MTV before shifting to the big screen in 2002 from Paramount and MTV Films. The franchise focuses on a group of friends who carry out stunts and pull pranks on each other or the unsuspecting public.
The original cast for Jackass included Knoxville, Brandon DiCamillo, Steve-O, Dave England, Chris Pontius, Ehren McGhehey, Jason "Wee Man" Acuña, Preston Lacy, Bam Margera — who was infamously fired from the new film — and Ryan Dunn, who died in a car accident in 2011. Jackass Forever will see the original group joined by series newcomers Sean "Poopies" McInerney, former Odd Future member and rapper Jasper Dolphin, and Too Stupid to Die's Zach Holmes. After finally getting to work on the fourth film in 2019, the highly-anticipated final installment of the Jackass film franchise is right around the corner.
On the heels of announcing the official title for the film, Paramount Pictures has unveiled the first trailer for Jackass Forever. Offering a glimpse at some of the outrageous hijinks to come, the video assures that while the stunts are painful, the friendship will remain forever after the franchise's conclusion. Check out the trailer below:
Click here to watch the trailer.
More to come...
Source: Paramount Pictures