Kevin Feige Teases Julia Louis-Dreyfus' MCU Future & Plan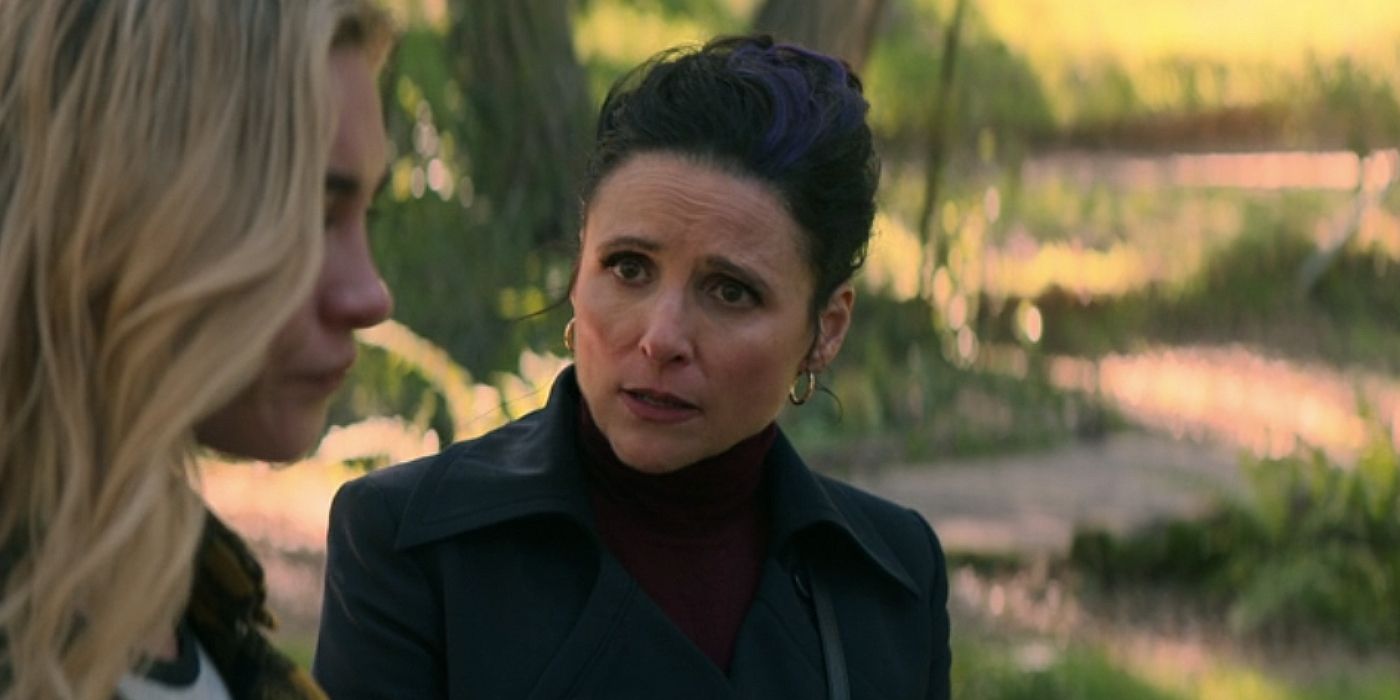 Marvel Studios president Kevin Feige teases Julia Louis-Dreyfus' future in the Marvel Cinematic Universe and what Contessa Valentina Allegra de la Fontaine's plans are. Phase 4 of the MCU is well underway at this point with Black Widow's release and Loki's finale marking the completion of three Disney+ shows. Throughout the beginning of this new chapter, Marvel has balanced focusing on characters fans already know and introducing new ones who will play major roles moving forward.
Valentina is one of the many new faces MCU fans have met in Phase 4 already, but she's the only one to make multiple appearances so far. Julia Louis-Dreyfus made her surprising debut in The Falcon and the Winter Soldier episode 5 and returned briefly in the finale. Her role in the Disney+ show saw her recruit John Walker (Wyatt Russell) to join her mysterious team. The original plan was for her to appear in Black Widow first, though. Now that Scarlett Johansson's solo movie is out, fans have seen that Yelena Belova (Florence Pugh) is another one of Val's recruits.
Related: What Villain Team Val Is Making For MCU Phase 4 (Dark Avengers Or Thunderbolts)
The two small MCU appearances by Julia Louis-Dreyfus so far have already made Valentina one of the most fascinating characters to watch moving forward. Fans are curious about what her plan is and where else she might be seen. Marvel Studios chief Kevin Feige recently spoke to the D23 Inside Disney podcast about all things MCU, and the interview eventually led to Valentina. He was asked about what she's doing in Black Widow's post-credits scene. Feige gave one of his typical shrewd answers where he doesn't confirm exactly what is happening, but he did tease Valentina's recruitment efforts and that fans might be surprised with where she appears next.
She's doing something. Yes she is. She seems to be in recruitment mode. Does Yelena already work for her? They seem to have a connection at that point. Yes. And the future is bright for the MCU because Julia is in it. We are gigantic fans of her at Marvel. We had a general meeting with her many years ago, Louis D' Esposito and I really just geeked out that we were even meeting her because she's such an icon, and we're very big Seinfeld nerds at Marvel Studios. So the notion of bringing her into the world was always something, if we could find the right thing, was something we wanted to do. And when this role came about and the opportunity to have her in [Black] Widow, and [The] Falcon [and the Winter Soldier], and maybe in some other things coming up, she was totally on board and really into it. So it's an amazing addition to the world, and I look forward to people being surprised by just where she'll show up next.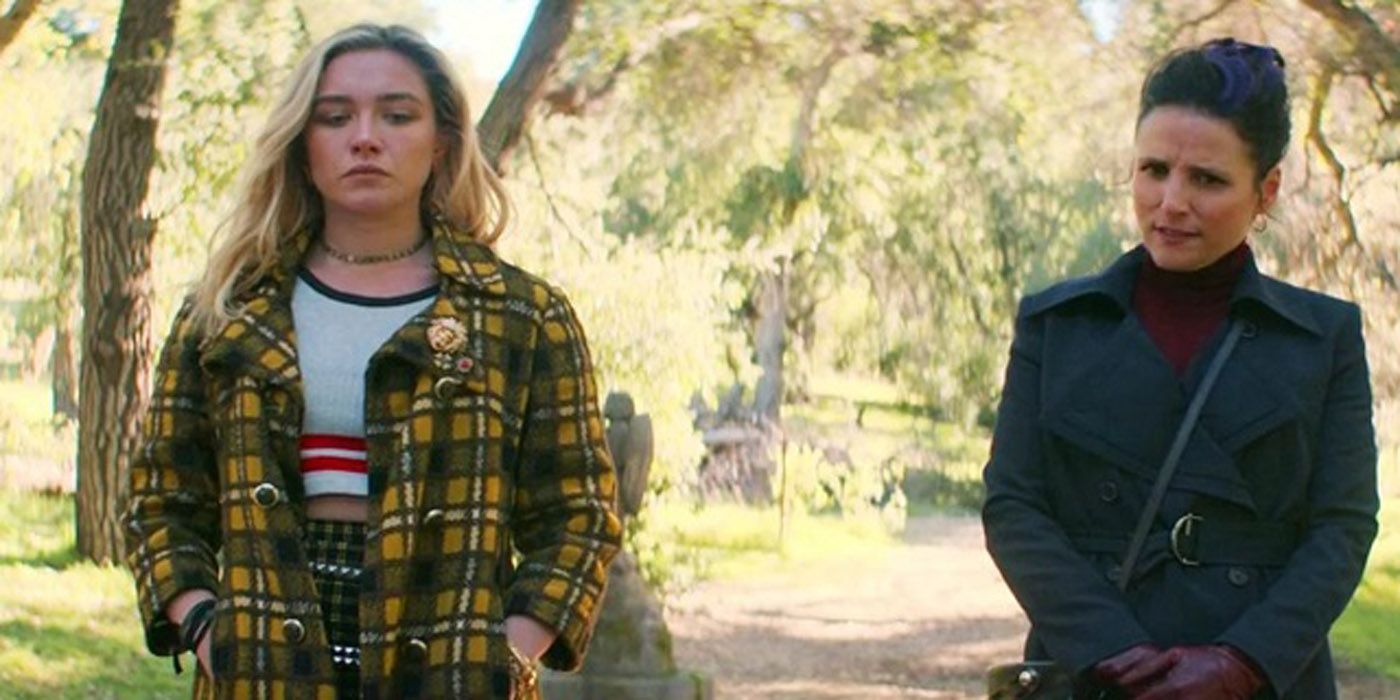 Feige stopped short of confirming exactly what Valentina's plans are, but he did suggest that Yelena and Valentina are already working together by the time Black Widow's post-credits scene takes place. This gives Valentina two confirmed super recruits in Yelena and John Walker. Feige wasn't asked to identify if the team Val is assembling will be the Dark Avengers, Thunderbolts, or something else, but he wouldn't reveal that information even if he was. Instead, the tease that Valentina will continue to pop up in surprising places raises the likelihood that Louis-Dreyfus will be seen in other Phase 4 properties.
As for where Valentina will appear next in the MCU, her mysterious interests and affiliation make almost any upcoming MCU project a possibility. Now that she effectively has her own Black Widow and Captain America, Valentina could begin looking for other talented and superpowered individuals. This could bring her to Shang-Chi and the Legend of the Ten Rings or She-Hulk to recruit Abomination, to Armor Wars to get her own Iron Man, and to Hawkeye to recruit Echo or Swordsman. There are also plenty of other Marvel villains and anti-heroes who could become her next targets. Where, when, and how Val returns is still a mystery, but it sure sounds like she'll be a big part of the MCU's future.
MORE: Black Widow: Who Valentina Works For - Every Theory
Source: D23 Inside Disney