KUWTK: Travis Barker Gifts Kourtney's Daughter a Drum Set for Birthday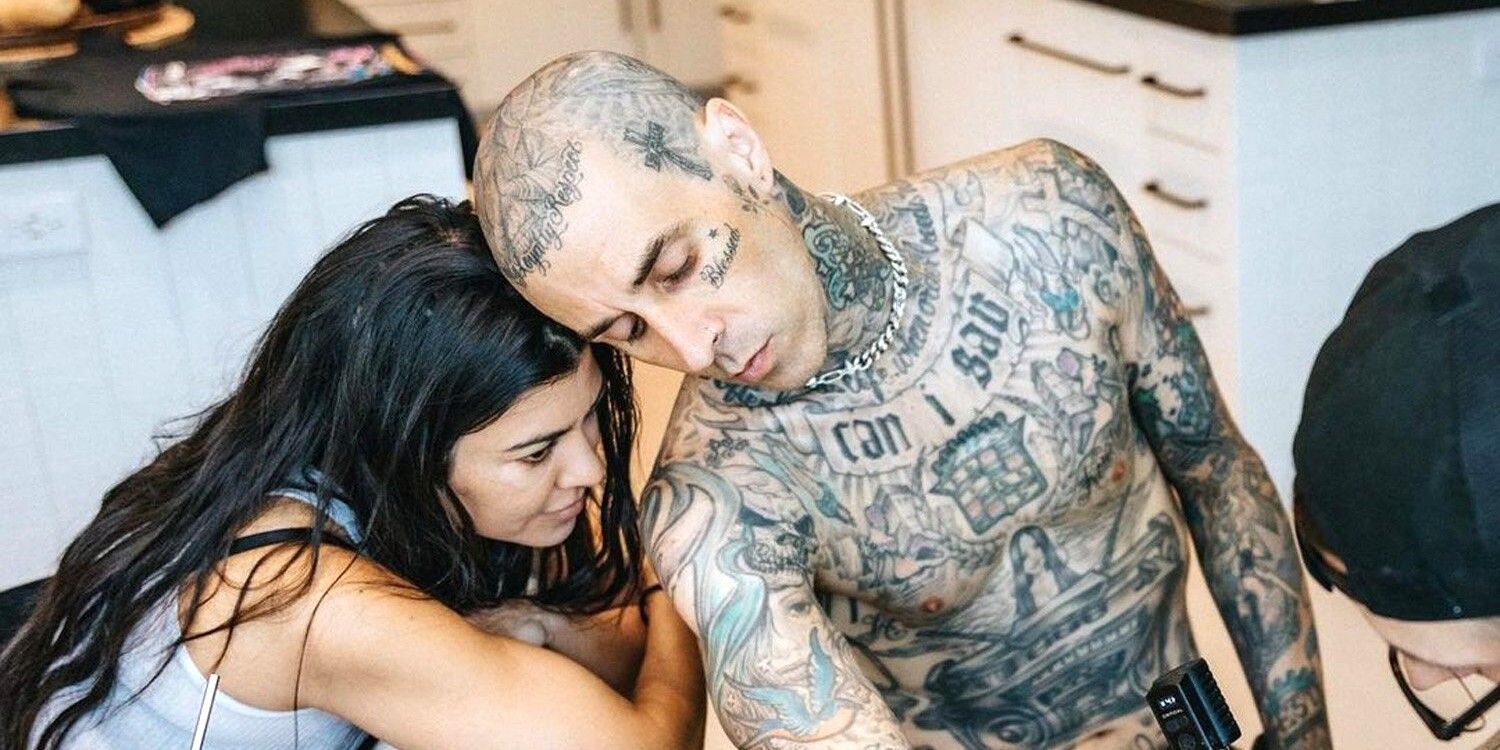 Travis Barker appears to be getting comfortable in his role within Kourtney Kardashian's family. The Keeping Up With The Kardashians star recently shared photos of the adorable drum set Travis gifted to her daughter Penelope Disick. In celebration of Penelope's ninth birthday, the Blink-182 drummer is passing the torch.
In recent weeks, Kourtney and Travis have fueled engagement rumors with insiders saying marriage might be in their future. During their latest trip to Disneyland, Kourtney donned a bridal veil that many believed hinted at the possibility of them either being engaged or secretly eloped. Kourtney and Travis spent years as friends and neighbors and had even fueled dating rumors a few years back. By the time they finally decided to give a romantic relationship a try, their fans were in full support. Kourtney and Travis have appeared inseparable since confirming their romance, and now Kourtney is showing just how well Travis gets along with her kids.
Related: KUWTK: Scott Disick & Maluma Make Headlines with Heated Twitter Exchange
Kourtney took to Instagram to share photos of videos of Travis teaching Penelope how to play the drums on the new set he got her birthday. "My birthday girl! My favorite girl in the entire world I am so happy and proud to be your mommy," Kourtney gushed in the caption. "I can not believe that you are 9 ... My life is sooooo much better because of you." In the videos, Travis could be seen holding a cup of coffee while teaching Penelope how to make music on her personalized pink drum kit. It sat on a plush pink carpet and had her name written across the front drum in black lettering.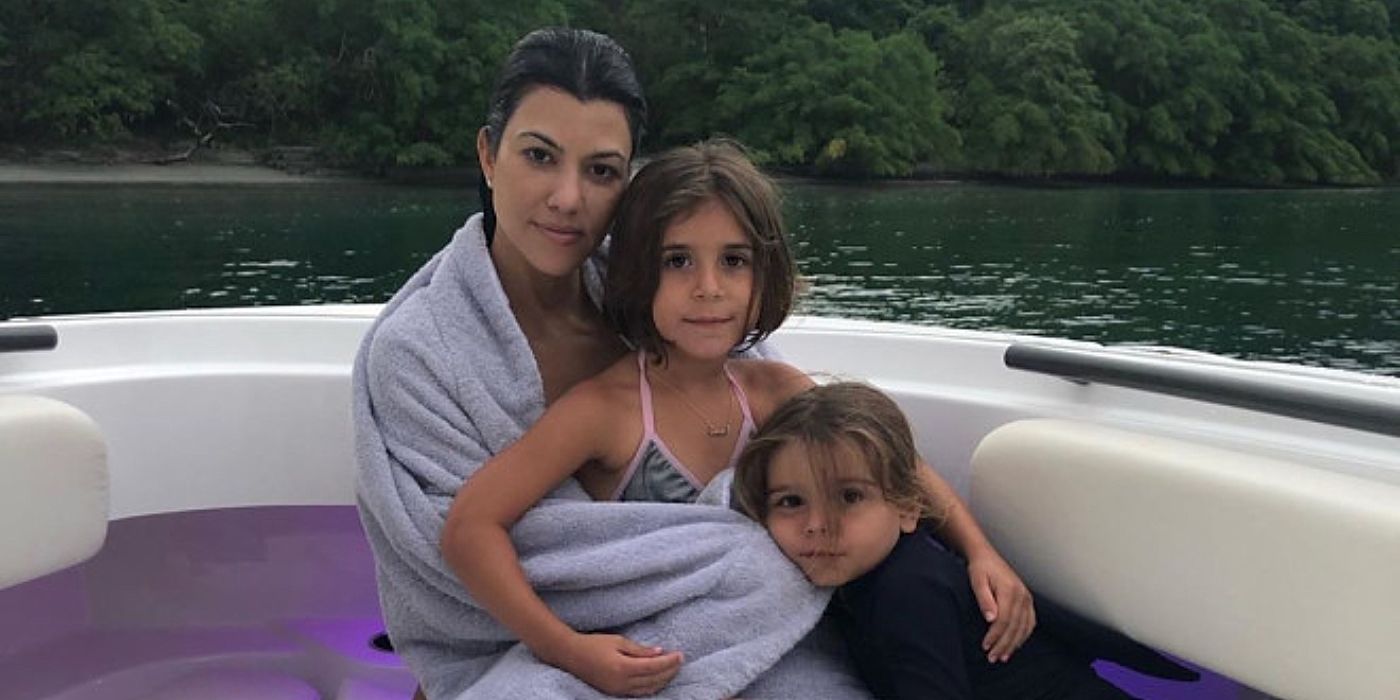 The adorable videos showed Penelope following Travis's lead as she made some beats. She looked up to the "Adam's Song" rocker for approval and he told her, "That's good." The heartwarming family moment gave fans an inside look into how well Kourtney's kids are with having Travis around. The family bonding moment comes amid reports of Scott Disick looking into a move further out east to New York. Insiders say he and Amelia are looking at homes in the Big Apple's ritzy Hamptons community.
Scott's possible move to New York comes after he enjoyed a few months living in Miami Beach, Florida with Amelia. Kourtney and Scott expressed their support for each other's current relationships during the show reunion. Now that Keeping Up with the Kardashians is over, the former couple can focus more on being co-parents and don't necessarily have to spend so much time together outside of raising their children. If Scott chooses to live outside of California, he and Kourtney will still be able to maintain an amicable co-parenting relationship and friendship. It's good to see them both happy and being a team for their three kids. Travis also looks ready to extend his stepdad role to the Disick kids.
Next: KUWTK: Kourtney Spends Holiday with Travis' Daughter & Step-Daughter
Source: Kourtney Kardashian