KUWTK: Why Kylie Jenner Is Facing Criticism For Her Fashion Choices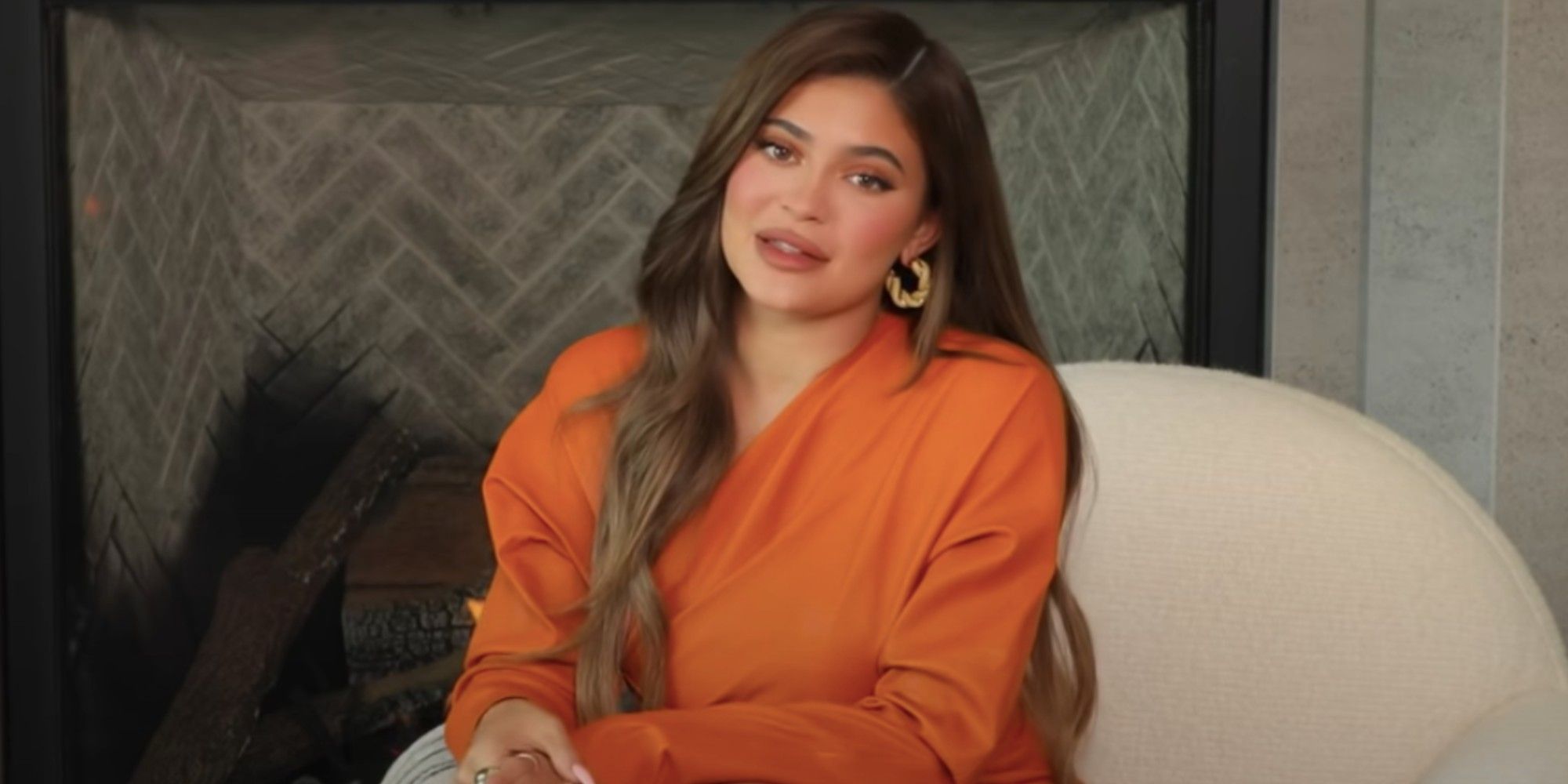 Keeping Up With The Kardashians fans are sounding off about a recent wardrobe picture that Kylie Jenner shared on Instagram. The beauty mogul enjoys teasing aspects of her life of luxury on social media. Most recently, Kylie posted up a photo highlighting her extensive bag and shoe collection. According to her followers, however, they think Kylie could use a little work in the taste department.
Kylie Jenner's fashion choices are often met with mixed reviews from her 240 million followers. While she is often praised for her looks and appearance, there are a number of spectators who seem to enjoy blasting her style and fashion sense. Back in April, Kylie's followers criticized her outfits and accused her of having a "copy and paste" sense of style where she replicates looks from other celebs and influencers. But when it comes to posing for pics with her daughter Stormi Webster, fans applaud the mother of one for some of her mommy-daughter matching moments with her toddler.
Related: KUWTK: Kylie Explains How Kris Inspires Her Daily Ahead Of Brand Relaunch
Most recently, the Kylie Cosmetics mogul shared an Instagram photo teasing her "summer lineup" of bags and shoes that she plans to wear. One fan was quick to repost the photo in a Reddit thread (included below) claiming that they "can't be the only who thinks all of this looks so tacky." Others joined the conversation and had mixed reviews on whether Kylie was being stylish or if she's just in need of a stylist. "Looks like the early 2000s are making a comeback," one person said. There was even one person who compared Kylie's style to the popular fictional characters from the cult-classic movie Clueless and the hit show Sex And The City. "It reminds me of a mix of Cher Horowitz and Carrie Bradshaw," one Redditor said.
When reviewing the mixed responses, there were a few fans that defended Kylie Jenner while the majority weren't impressed by Kylie's summer fashion. "They look like Polly Pocket clothes," one person said. "Like I would have loved all this ... for my dolls... when I was a kid... in the late 90s." It looks like Kylie's blast from the past fashion tease wasn't well received. However, she can at least get credit for highlighting shoes and bags that aren't being seen on every celebrity. Kylie might've even taken notes from the past criticism she's received about trying to look like everyone else.
With two older sisters who own their own apparel lines, there's no reason for Kylie Jenner to go without style inspiration. The Keeping Up With The Kardashians star is also a well-paid influencer who gets paid money to promote products from different apparel lines. With fashion being known to repeat itself, it looks like Kylie is just moving with the trend of the early 2000s fashion that appears to be making its way back into the current style trends.
Next: KUWTK: How Norway's New Instagram Law Will Affect The Kar-Jenners
Source: Kylie Jenner on Instagram, Reddit