LeBron James Fortnite Skins Leak Ahead Of Space Jam 2 Premiere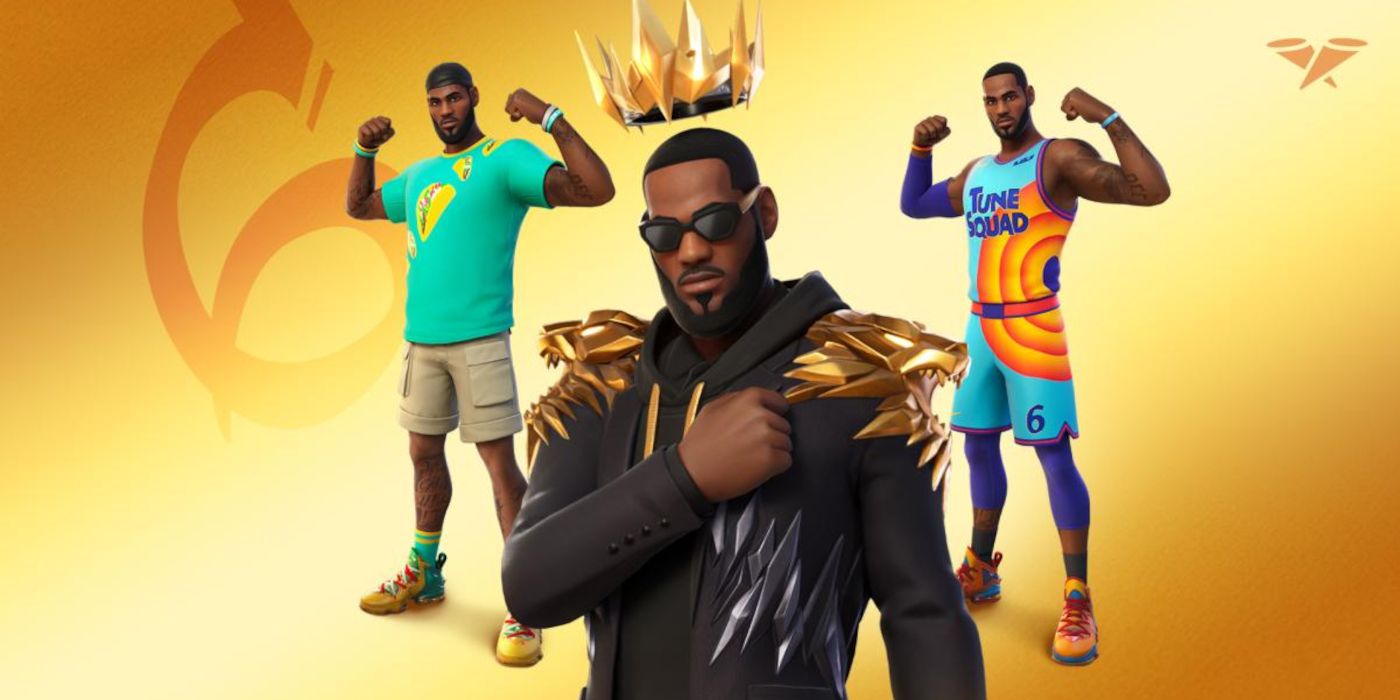 The upcoming LeBron James Fortnite skins have leaked out ahead of their alleged July 14 release date. The cosmetic addition is timed to coincide with the release of Space Jam: A New Legacy later this week, a movie where LeBron also ventures into the virtual world alongside animated co-star Bugs Bunny. The news of the skin hasn't been officially confirmed, but the leaked render confirms the LeBron James Fortnite rumors that have been circulating for the past week.
When released, LeBron's trio of looks will be the latest release as a part of Fortnite's Icon Series, which brings popular streamers and other real-life celebrities into the game. It premiered at the start of 2020 with an official Ninja Skin and has since expanded to everyone from Fortnite musical guest Travis Scott to DJ Marshmello. This is in addition to Fortnite's numerous other collaborations with fictional characters. Not only can a typical game of the battle royale feature video game characters like God of War's Kratos and Halo's Master Chief going after a Victory Royale, but it can also see Marvel and DC heroes clash as footballers from the NFL, John Wick, and the Demogorgon from Stranger Things look on from a carefully constructed base.
Twitter user @FNinformation released an official-looking render featuring three looks for King James, including one that lives up to that nickname. Players in Fortnite who grab the skin can choose to become a regal version of the Basketball start with a hovering crown, golden lion shoulder pads, and some rather cool shades. The other variations are less intricated, including one that features LeBron chilling in shorts and a teal t-shirt emblazoned with a trail of tacos. The third shows LeBron representing the Tune Squad, the basketball team he heads up alongside the Looney Tunes in Space Jam: A New Legacy.