Love Island USA: Season 3 Episode 12 TV Schedule, Streaming Options & Recap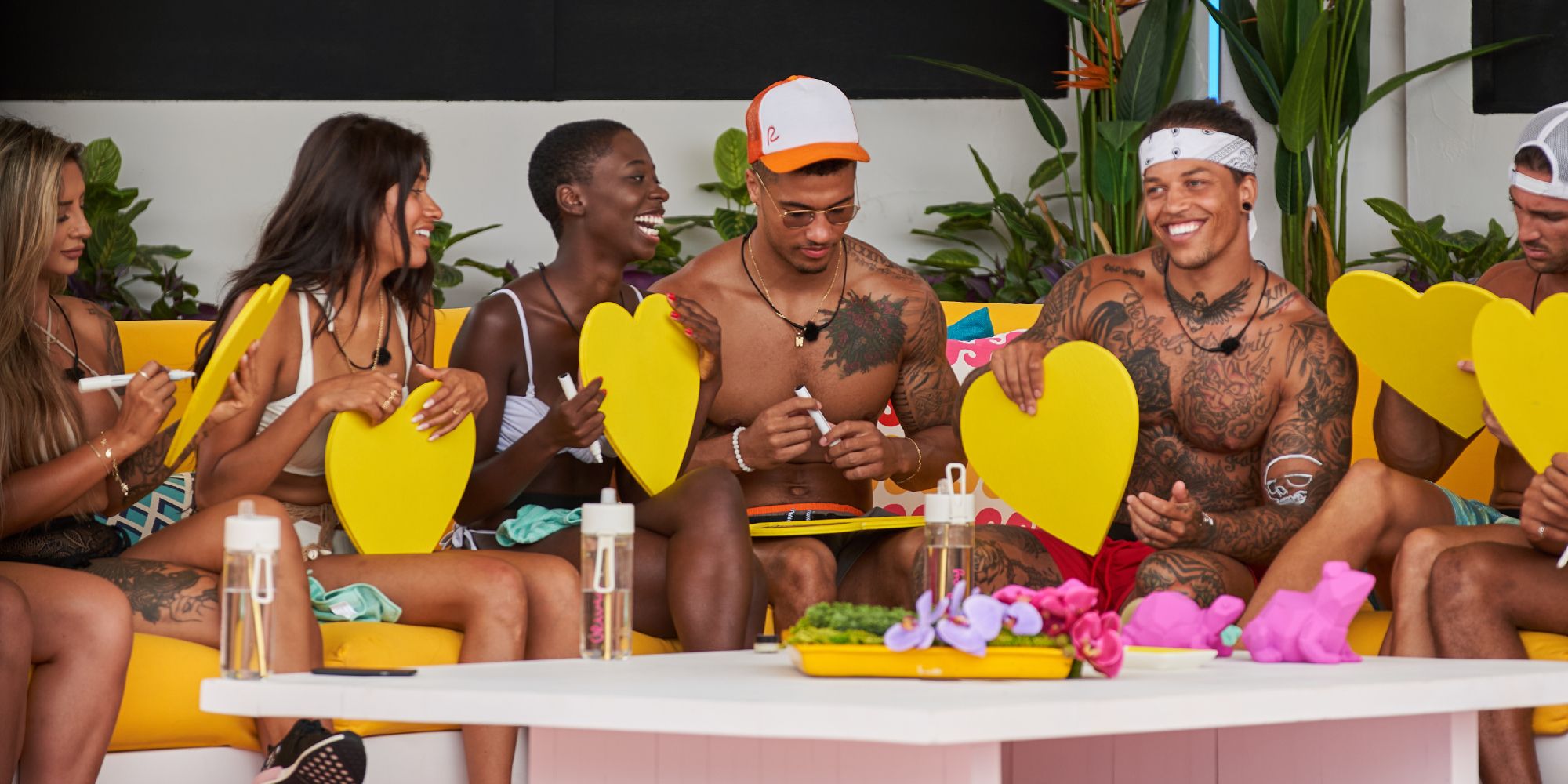 The fans voted for one couple to get dumped from the villa, and we'll find out which couple will get eliminated tonight on Love Island USA season 3 episode 12. There's a portion of the fandom that is still holding onto feelings against Trina Njoroge & Cinco for what happened with Cashay Proudfoot. In turn, there are also viewers feeling annoyed by Florita Diaz & Jeremy Hershberg for blindsiding Korey Gandy and Aimee Flores. It's possible that Trina & Cinco or Florita & Jeremy might get eliminated by the public tonight... but a surprise result could always happen, too.
Operation Heart Attack will be in full effect tonight on Love Island USA, so Olivia Kaiser is going all-in on Will Moncada. It'll be tough for Javonny Vega to watch Olivia pursuing a new boy, as well as for Kyra Lizama to feel insecure about Will talking to another girl. Cash is ready to try again with Cinco, but it's hard to predict how Trina will take it. Alas, no one said life would be easy in the villa! Last but not least, Wes Ogsbury is trying to find his place on Love Island, whereas Josh Goldstein & Shannon St Claire are moving on from their latest drama.
Related: Love Island USA: How To Download App & When To Vote On Season 3
CBS will air Love Island USA season 3 episode 12 on Thursday, July 22 at 9pm ET/PT. The viewers will find out tonight which couple will be dumped from the villa following the first elimination vote of the season. Fans from both coasts in the US had 30 minutes to vote for their favorite couples in the villa, and the couple with the least votes will be revealed this Thursday night. Then, this week will end with another one-hour episode on Friday, given that a brand-new episode of Love Island USA won't air until Sunday night on CBS.
Viewers can watch Love Island USA online for free by logging into CBS.com or via the CBS app for iOS and Android devices using their cable credentials. On the other hand, fans without cable can sign up for the Paramount+ streaming service for $4.99 a month (with ads) or $9.99 a month (without ads). Of course, Paramount+ also has iOS and Android apps for phones and tablets. One last option for cord-cutters is to subscribe to a live TV package from a streaming service such as Hulu, AT&T TV, YouTube TV, and FuboTV.
Previously on Love Island, the couples played a challenge to prove how well they know each other. Ironically, Cashay and Korey won the game, despite only being friends in the villa... unless something else is starting between them? Speaking of that challenge, Shannon got very upset at Josh for keeping his mind in the gutter, which created a crack in their relationship. Meanwhile, Cinco & Trina and Will & Kyra had their steady journeys interrupted by Operation Heart Attack: Cash wants to try again with Cinco, and Olivia wants to try things out with Will. Florita is all-in with Jeremy, but she still has some lingering feelings for Korey. Aimee is with Wes now, but she clearly wants to get back with Jeremy now. Meanwhile, Javonny's fate in the villa is looking bleak - he keeps trying to work things out with Olivia, but she is officially not on the same page as him.
More: Love Island USA: Wes Ogsbury's Football Career At Harvard Explained
Love Island USA season 3 airs Tuesdays, Wednesdays, Thursdays, Fridays, and Sundays at 9pm ET/PT on CBS.
Sources: CBS, Paramount+