Love Island USA: Season 3 Episode 13 TV Schedule, Streaming Options & Recap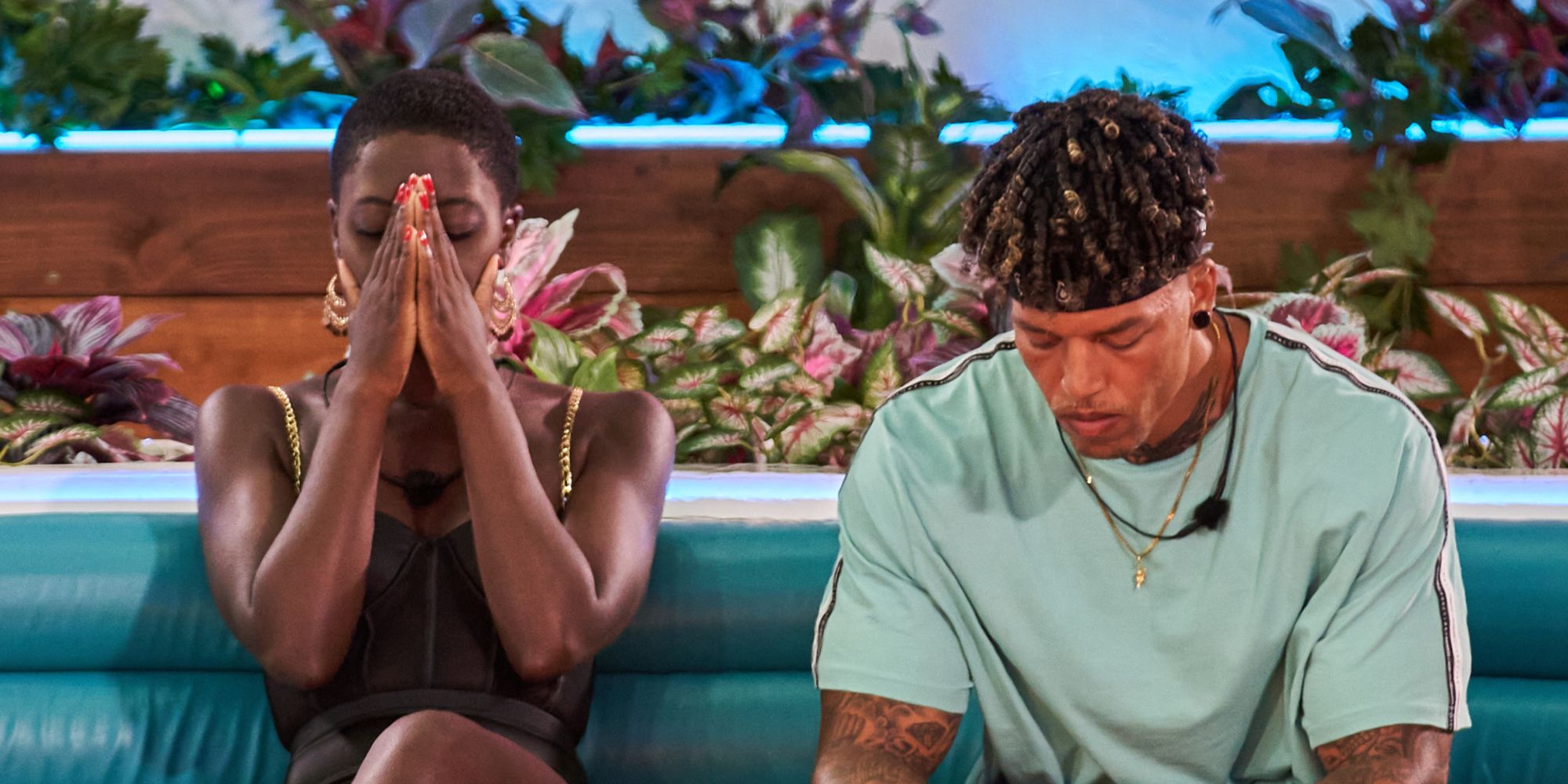 The fans voted for their favorite couples to stay in the villa, and Love Island USA season 3 episode 13 will reveal which boy and which girl will be saved by their fellow islanders. The public voted to save Cashay Proudfoot & Korey Gandy, Kyra Lizama & Will Moncada, and Shannon St Claire & Josh Goldstein. Collectively, those three couples chose to save Trina Njoroge & Cinco. But just when they thought the games were over, host Arielle Vandenberg had yet another surprise.
Tonight on Love Island, we'll discover which boy and girl will be chosen by the other islanders to stay on the show. They can only save one boy out of Javonny Vega, Wes Ogsbury, and Jeremy Hershberg, and only one girl out of Olivia Kaiser, Aimee Flores, and Florita Diaz. Some fans think that Javonny & Olivia might be saved given that they're close friends with the other islanders, but their relationship is officially over. In turn, there's still hope for Aimee & Wes and Florita & Jeremy, which might affect the decision-making.
Related: Love Island USA: How To Download App & When To Vote On Season 3
Love Island USA season 3 episode 13 will air Friday, July 23 at 9pm ET/PT on CBS. There are never new Love Island episodes on Saturdays, so the fans will have to wait until Sunday night to watch what happens next in the villa. Then, if you have Paramount+, you'll have access to the streaming service's upcoming Monday Exclusive Episode on Monday. Otherwise, it won't be until Tuesday night that CBS will air a brand-new episode of Love Island USA.
It's free and very easy for anyone with a cable subscription to keep up with Love Island USA online via the CBS.com website or the official CBS apps for iOS and Android phones. All it takes is signing up on CBS using your cable credentials. Alternatively, cord-cutters can take advantage of the seven-day free trial from Paramount+. After the free trial expires, this streaming service will cost a monthly $4.99 (with limited commercials) or $9.99 (without commercials). As expected, Paramount+ also has apps for iOS and Android. Lastly, fans without cable can always sign up for a live TV plan from streamers like FuboTV, YouTube TV, Hulu, or AT&T TV, to name a few.
Previously on Love Island, Operation Heart Attack was a complete bust. Cashay re-opened the doors with Cinco, which made Trina feel insecure. However, Cinco really reassured Trina, which could be bad news for Cash. Moreover, Olivia was quickly shut down by Will, who didn't consider leaving Kyra even for a second. On that note, however, Will at least encouraged Olivia to be honest with Javonny, prompting her to finally break things off with him. At the end of episode 12, host Arielle Vandenberg came into the villa with a dramatic announcement. The public voted for their favorite islanders the night before, and here were the results: the fans voted for Cashay & Korey, Shannon & Josh, and Kyra & Will to stay on Love Island. Those islanders then got to save another couple, and they picked Trina & Cinco. But another surprise came afterward: the safe couples were asked to pick one boy and one girl to stay, regardless of whether or not they are coupled up. Their options are Javonny, Jeremy, and Wes, as well as Olivia, Florita, and Aimee.
More: Love Island USA: Wes Ogsbury's Football Career At Harvard Explained
Love Island USA season 3 airs Tuesdays, Wednesdays, Thursdays, Fridays, and Sundays at 9pm ET/PT on CBS.
Sources: CBS, Paramount+