Love Island USA: Season 3 Episode 17 TV Schedule, Streaming Options & Recap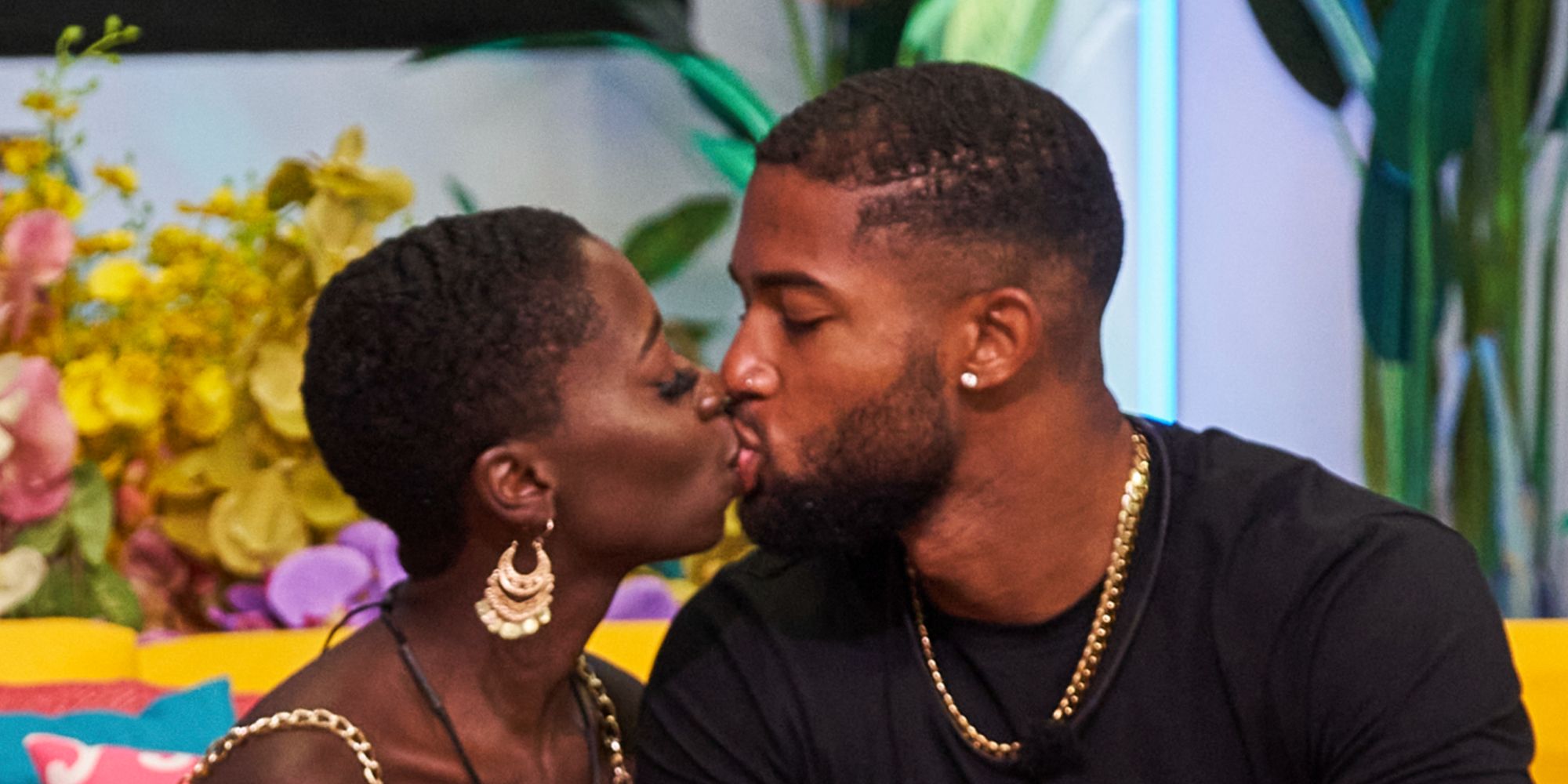 Love Island USA season 3 episode 17 will show the islanders dealing with the repercussions of the time they spent at Casa Amor and the choices they made during the latest re-coupling. At this point, Cashay Proudfoot will have to decide if moving forward with Charlie Lynch is better than sitting with her feelings toward Cinco. Trina Njoroge was happy that Cinco didn't re-couple with a girl from Casa Amor, but it's not clear yet if his decision was about her. Meanwhile, Korey Gandy seems to have finally coupled up with a girl he really likes, but Leslie Golden connected with a lot more boys than just him.
As we leave Casa Amor behind on Love Island USA, Shannon St Claire & Josh Goldstein are still in full honeymoon mode. Alas, Shannon threw major shade at Genevieve Shawcross after she was chosen by Jeremy Hershberg in the last re-coupling. The fans are very curious to find out what it means for Genny to say that she was best friends with Shannon's sister, and why Shannon called Jeremy "poor boy" for coupling p with Genny. Meanwhile, Kyra Lizama and Will Moncada also stayed together, but Kyra has some stories to hear Will's shenanigans with Flo Money at Casa Amor. Speaking of surprises that need further explanations, we need to figure out what is going on with Olivia Kaiser after so many attempts at finding her a partner.
Related: Love Island USA: Charlie Lynch's Age, Instagram, Job, Hometown & More
Love Island USA season 3 episode 17 will air on Thursday, July 29 at 9pm ET/PT on CBS. In last night's episode, the islanders faced a dramatic re-coupling following the Casa Amor twist. Now, they must face the consequences of their choices and hash out everything that happened while they were separated. The week will end tomorrow with the Friday night episode. The fans will then have to wait until Sunday's two-hour episode to see more Love Island content.
You can keep up with Love Island USA season 3 online for no additional cost if you sign in with your cable credentials on CBS.com or via the iOS and Android apps from CBS. In turn, if you want to stream Love Island USA on demand and get exclusive content from the show, your best option is to subscribe to Paramount+. As the official streaming service from CBS, Paramount+ is a one-stop shop for all things Love Island. Paramount+ costs either $4.99 per month (with limited ads) or $9.99 per month (without any ads). You can stream on the go with the respective Paramount+ apps for iOS and Android devices. Otherwise, you could always tune into CBS after signing up for a live TV plan from streamers such as YouTube TV, AT&T TV, FuboTV, or Hulu.
Previously on Love Island, the islanders were reunited under the same roof for the most dramatic re-coupling ever, which marked the end of Casa Amor. After a lot of back and forth in regards to his feelings for Florence a.k.a. Flo Money, Will chose to stay with Kyra, which was the safe choice. Also as expected, Cashay came back to the main villa with a new man on her arm: Charlie. Cinco didn't look super happy about it, but it's not like he has made Cash's Love Island journey easy. And speaking of Cinco, some fans wondered if he'd re-couple with another girl - perhaps Leslie - or if he'd stick by Trina. Cinco and Trina didn't re-couple with anyone new after all, but Korey did pick Leslie to stay, which means that she's sticking around if Cinco suddenly changes his mind (again). Another expected decision was Shannon and Josh staying together... but that doesn't mean the surprises were over. Genevieve had claimed that she's best friends with Shannon's sister, and when Jeremy chose to couple up with Genny, Shannon's reaction was short and dramatic: "Poor boy." We need Shannon to spill this tea!
More: Love Island USA: Aimee Flores & Wes Ogsbury Still Dating After Show
Love Island USA season 3 airs Tuesdays, Wednesdays, Thursdays, Fridays, and Sundays at 9pm ET/PT on CBS.
Sources: CBS, Paramount+