Love Island USA: Season 3 Episode 6 TV Schedule, Streaming Options & Recap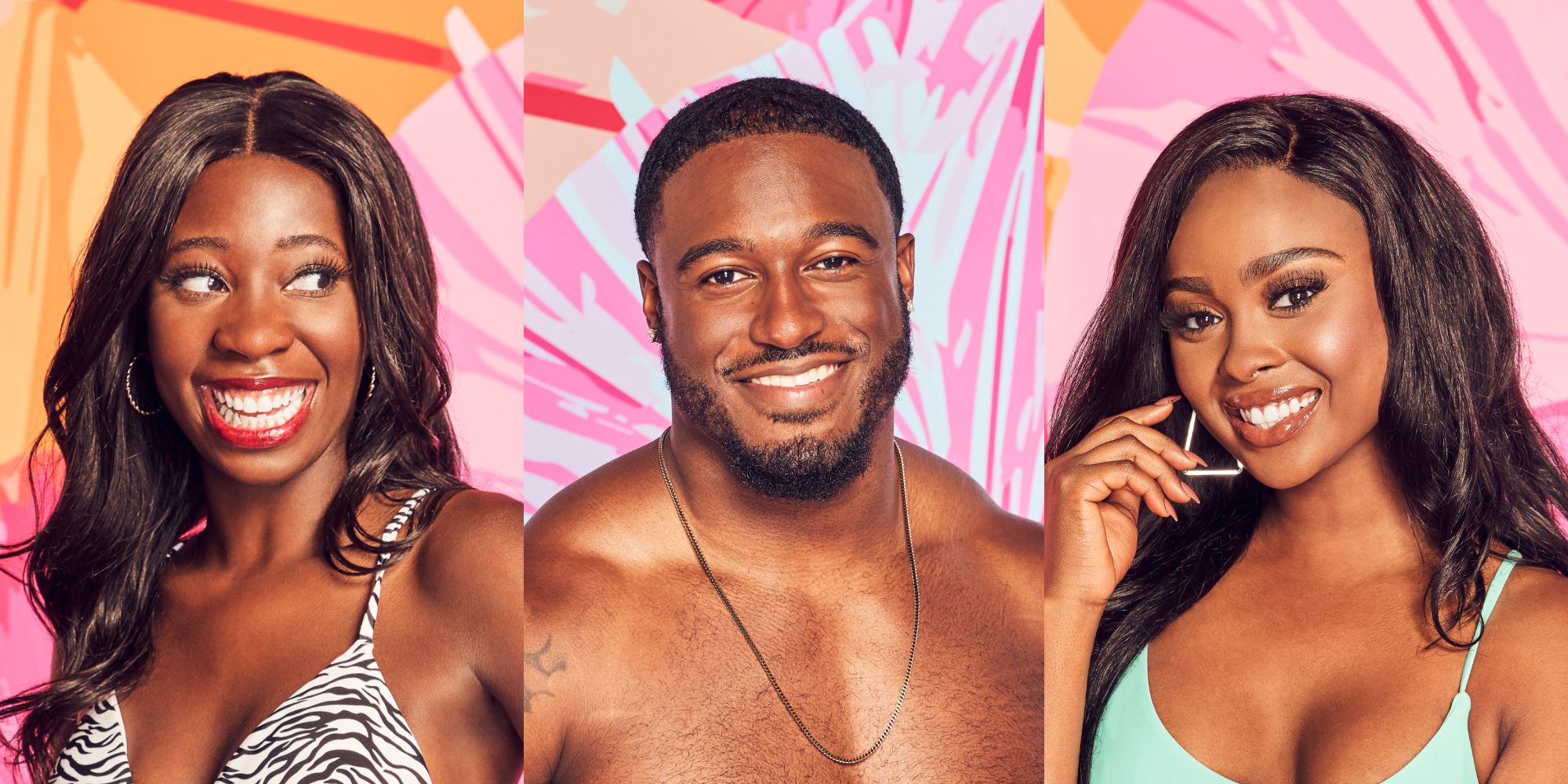 Trina Njoroge is fully turning Cinco's head away from Cashay Longfoot on Love Island USA season 3, and little do they know that newcomers Lei-Yen Rapp and Roxy Ahmad are coming to the villa in episode 6 to also fight for Cinco's attention. Meanwhile, Josh Goldstein is getting a taste of his own medicine as new boy Isaiah Harmison goes all-in on pursuing Shannon St Claire.
With three new girls being welcomed into the villa, the boys of Love Island USA will be excited and busy. This is a particularly great opportunity for Javonny Vega and Korey Gandy to make a real connection with someone, but it does feel like these new girls have other targets in sight. Speaking of distractions, Josh needs to be on his best behavior in order to redeem himself with Shannon, but will he succeed? Moreover, as Cinco weighs his two options and Jeremy Hershberg tests the Aimee Flores waters, things could get even more complicated if their heads are turned yet again. Last but certainly not least, it's time to keep an eye on what Will will do.
Related: Love Island USA Season 3: Where To Follow The Contestants On Instagram
Love Island USA season 3 episode 6 will air Wednesday, July 14 at 9pm ET/PT on CBS. This episode will air right after the newest episode of Big Brother 23. A lot of new islanders are getting introduced this week, which means that the drama in the Love Island villa is only getting started. There are also a lot of relationships that are still up in the air, and this Wednesday episode will close out the first official week of the season. Thursday and Friday nights are scheduled to have new one-hour episodes, so the Love Island heat is just getting started this week.
Fans who have cable TV can watch Love Island USA season 3 on CBS.com by just logging in with their cable provider credentials. Those same steps can be followed via the iOS or Android apps from CBS. In the case of cord-cutters, Paramount+ is the best place to keep up with all things Love Island USA. Paramount+ has two price tiers: $4.99/month (with ads) or $9.99/month (without ads), and mobile apps are available for iOS and Android smartphones. New subscribers can take advantage of a week-long free trial from Paramount+. Otherwise, cord-cutters could opt for subscribing to a live TV package from Hulu, YouTube TV, AT&T TV, or FuboTV.
Previously on Love Island, some drama is brooding between Cashay Longfoot and Trina Njoroge over who will be with Melvin Holland Jr a.k.a. Cinco. Cash and Trina technically hashed it all out during their chat, but things took a turn by the end of episode 5. Meanwhile, newcomer Isaiah Harmison got to the villa in a chopper, and let's just say he's ready to blow away the competition. After noticing that Josh Goldstein is on thin ice with Shannon St Claire, Isaiah made a move on her to see what is up. Aimee Flores and Jeremy Hershberg appeared to be satisfied with their re-coupling, but she is not closing the door on Isaiah, which could be red flags for him. Olivia Kaiser is still stuck on neutral with Javonny Vega, but she isn't making moves on any other boys right now. In the "Kissing Booth" challenge, Will and Isaiah tied in first place among the boys, whereas Shannon and Trina steamrolled the competition among the girls.
More: Love Island USA: Josh Goldstein's Baseball Career Explained
Love Island USA season 3 airs Tuesdays, Wednesdays, Thursdays, Fridays, and Sundays at 9:30pm ET/PT on CBS.
Sources: CBS, Paramount+