Lovecraft Country Creator Shares Inside Look At Cancelled Season 2 Plans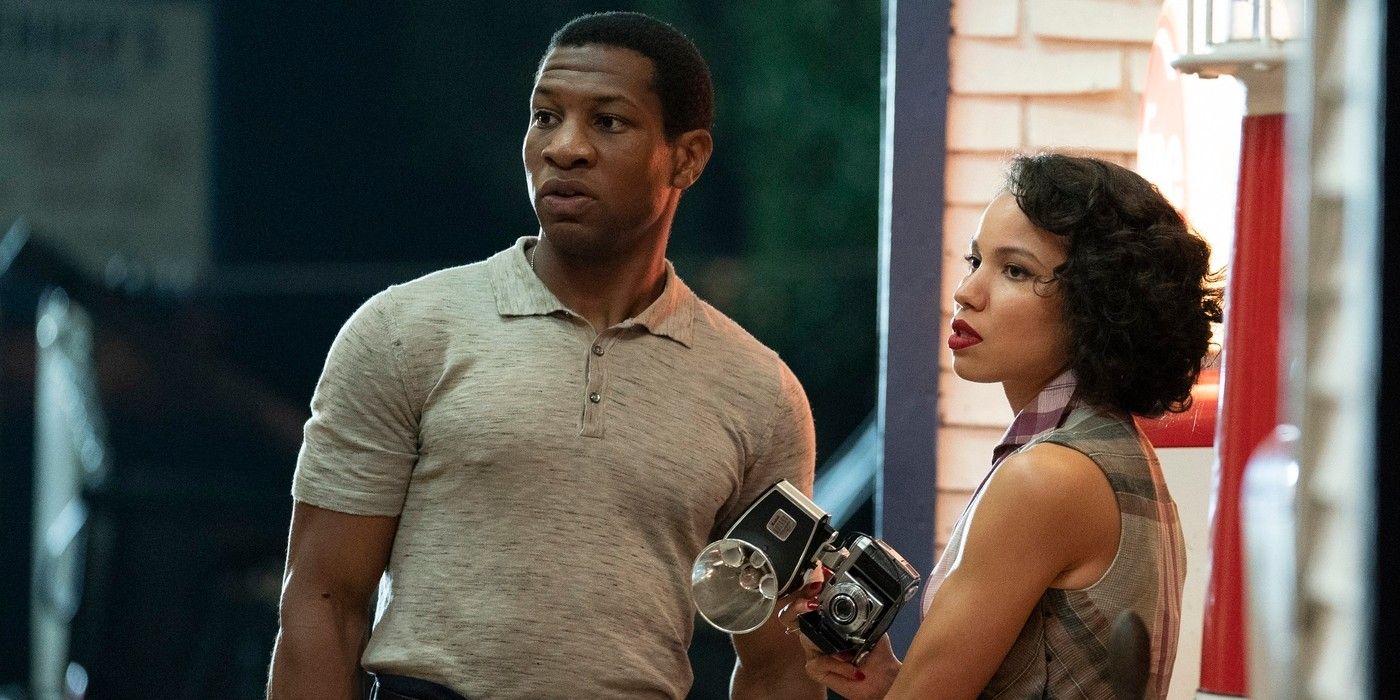 Lovecraft Country's creator Misha Green has shared an inside look at what would have been in-store of the show's canceled second season. Adapted from Matt Ruff's acclaimed dark fantasy novel, Lovecraft Country premiered in August 2020 on HBO and followed Jonathan Majors' Atticus 'Tic' Freeman as he searched for his missing father while facing off against eldritch monstrosities and the horrors of racism prevalent throughout the US during the Jim Crow-era. Despite strong critical reception and ratings, akin to those of Watchmen, as well as 18 Emmy nominations -including Outstanding Drama Series- HBO chose not to move forward with a second season earlier this month.
Since HBO canceled Lovecraft Country, Green has been incredibly vocal on social media. The day after the cancellation, she thanked the fans for their support and offered a peek at season 2's show bible, revealing a new setting and that the title would have been Lovecraft Country: Supremacy. Green also later explained that the second season would have involved zombies corralled into the central 'Whitelands' region that appeared on the bible's accompanying map.
Related: Lovecraft Country Season 1 Finale: Every Major Reveal & Ending Twist Explained
Now, Green has shared even more information about the show's second season, tweeting a picture of the show bible's contents page with the caption "Just going to leave this right here" alongside a mischievous devil emoji. While very little detail is offered by the contents page, it does tease a wealth of exciting pieces of information, including explanations of 'the source' and 'the origin,' a cheat sheet for the different sovereign nations, and plans for a potential third season. It also included a breakdown of the characters viewers would expect to see, most notably a returning Atticus and Letitia 'Leti' Lewis (portrayed in season one by Jurnee Smollett). You can check out the full Tweet below:
Armed with the knowledge that Lovecraft Country: Supremacy would have taken place in the future, and Atticus and Leti appear under the sub-heading titled "The Old Generation," it's more than likely fans would be seeing older versions of the characters. The contents also offered the names of "The New Generation," including George and Diana 'Dee' Freeman -presumably the descendants of Atticus- as well as Billie Baptiste, and Wi Sapa 'Black Moon' and Xochimitl 'Flowered Arrow.' The last two are of particular note as Wi Sapa is a name directly taken from the head war leader of the Lakota during the Battle of Wounded Knee, while Xochimitl is of Aztec origin. These would likely have been the two characters from whose perspective viewers would have seen the 'Tribal Nations of the West.'
Since announcing the show's cancellation, fans have been clamoring for any information regarding the highly-anticipated second season, information that Green appears more than willing to provide. There have also been numerous calls for Lovecraft Country to be picked up by another network or streaming service. Although Green is currently working on the Tomb Raider sequel, she has also just signed a multi-year deal with Apple TV to create new content for their streaming service. It's entirely possible then that fans could see Lovecraft Country make a triumphant return on Apple TV eventually. They will have to keep their fingers crossed and hope Green shares more information about what she had in store for season 2 soon.
More: Lovecraft Country: The 10 Biggest Differences Between The Book & HBO Show
Source: Misha Green