Marvel Just Gave Carnage His Own Horrifying Old Man Logan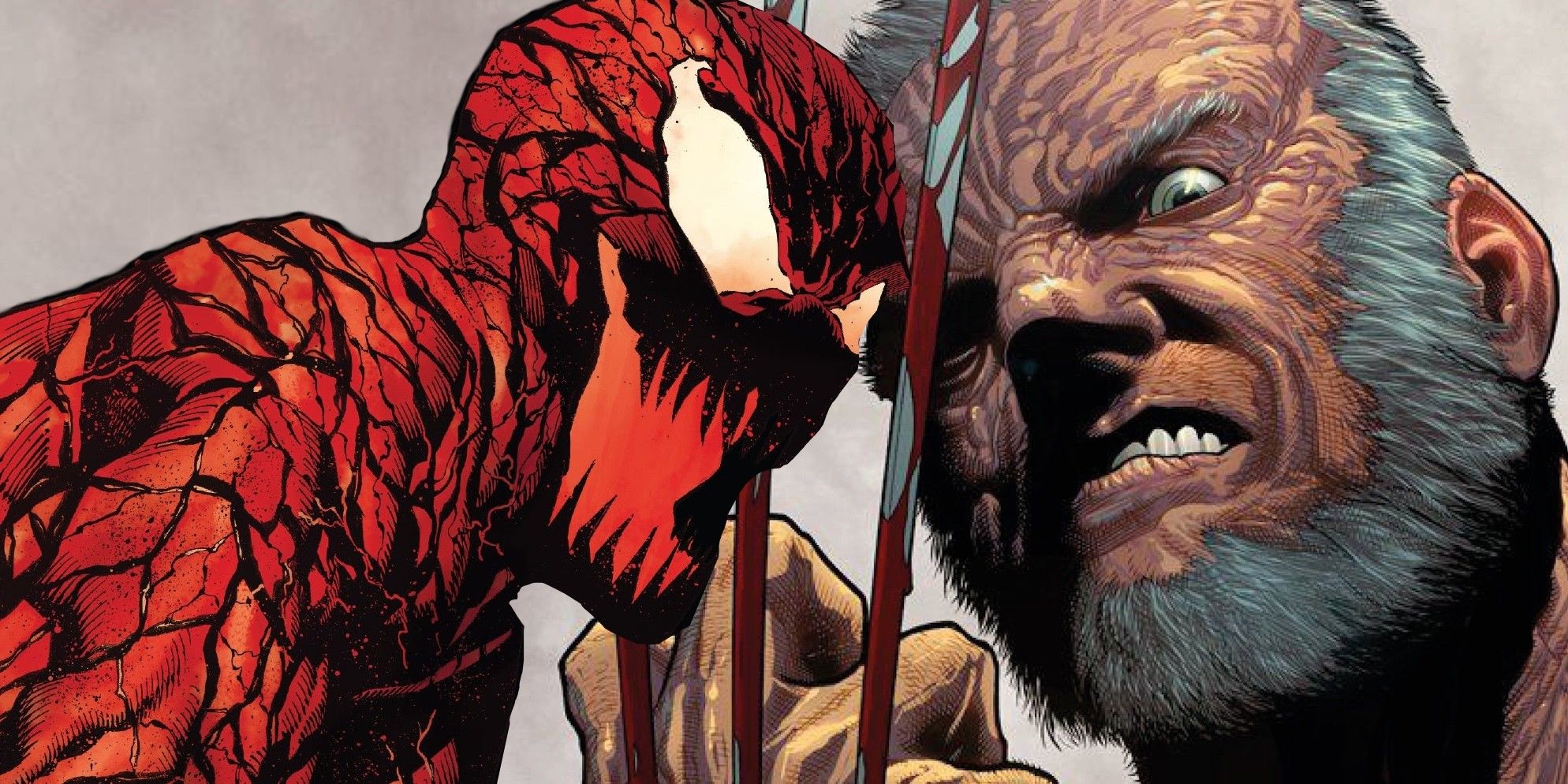 Warning: contains spoilers for Carnage: Black, White & Blood #4!
In the latest issue of Marvel Comics' Carnage: Black, White & Blood, one of its most brutal and savage short stories sees Carnage getting his own version of Old Man Logan. Trapped until years in the future, when the world has already become a post-apocalyptic wasteland, Carnage is unleashed upon those who have survived. Additionally, there are some tragic signs that many of Marvel's most iconic heroes are already long dead, suggesting that the serial-killing symbiote is virtually unopposed in this dark new era.
In the short story "The End of Humanity" - from Ed Brisson, Scott Hepburn, and Andres Mossa - in Carnage: Black, White & Blood #4, it's revealed that the world has become a barren and irradiated wasteland, and anyone who knows how it happened has been dead for over a thousand years. However, there are still those attempting to forge some kind of life, wearing gas masks and scrounging for supplies, such as a small crew of four who've just found the remains of Avengers Tower. While there were once twenty of them, only these four men have survived. However, the youngest of the crew, Caden, finds a vial containing a familiar red substance, which he keeps for himself.
Related: King In Black's Defeat Just Awakened Carnage's Newest Powers
Unfortunately, Caden ends up opening the vial, and before he knows it, he is overtaken by Carnage, having unwittingly unleashed the sinister symbiote upon the world once more. Almost immediately, Carnage gets to work massacring the other three survivors, all of whom are wearing various armors found on their travels belonging to Iron Man and Spider-Man. One of them has even found Captain America's shield, even if he doesn't really know how to use it. This tells Carnage everything he needs to know about this strange new world, which - like that of Old Man Logan - is seemingly free of superheroes.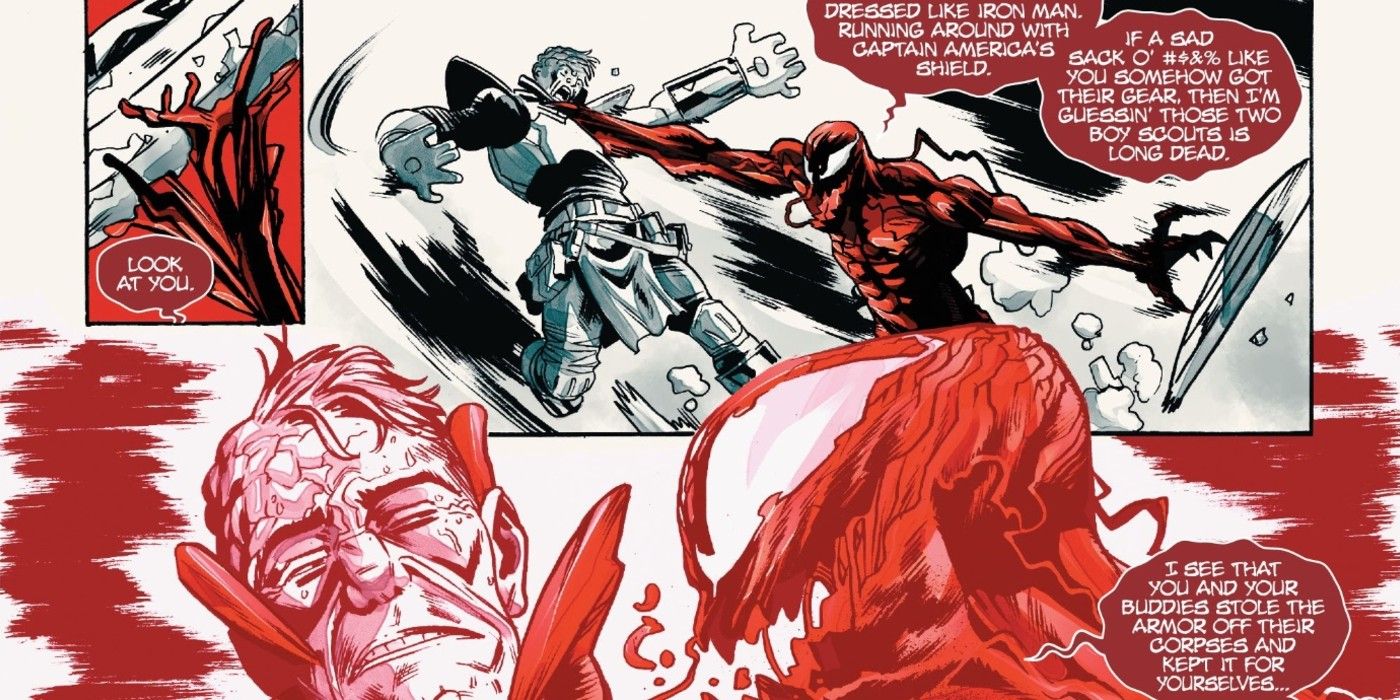 Once Carnage finishes slaughtering the three survivors, he takes his new host Caden north, where he has heard rumors of other survivors. Sure enough, the short story ends with Carnage and Caden finding the entrance to a haven of survivors, which means all the food the two of them could ever want. It's a dark reflection of Old Man Logan, in which Wolverine is pulled back into a broken world where Marvel's familiar heroes were all killed long ago. But where that story ends with Logan assembling a new team of Avengers, "The End of Humanity" offers only the promise of its title.
"The End of Humanity" is one of the darkest and most interesting tales featured in the symbiote's Black, White & Blood miniseries, and it's fascinating to see him reacting and responding to such a dark, apocalyptic era just like Wolverine had to in Old Man Logan, and finding it exactly to his liking. The last few years have been good to Carnage, seeing the symbiote serial killer amp up his power and even approach his cinematic debut in the upcoming Venom: Let There Be Carnage. Not that long ago, the idea of Carnage as the last villain left at the end of the world would have felt like a random choice, but Cletus Kasady has put in the work to earn his reputation as a genuine threat not just to Spider-Man, but to the human race - here's hoping Marvel chooses to revisit "The End of Humanity" as it did Old Man Logan, since there are so many places this chilling story could go next.