Marvel's What If: Andy Serkis Confirms Return as Black Panther Villain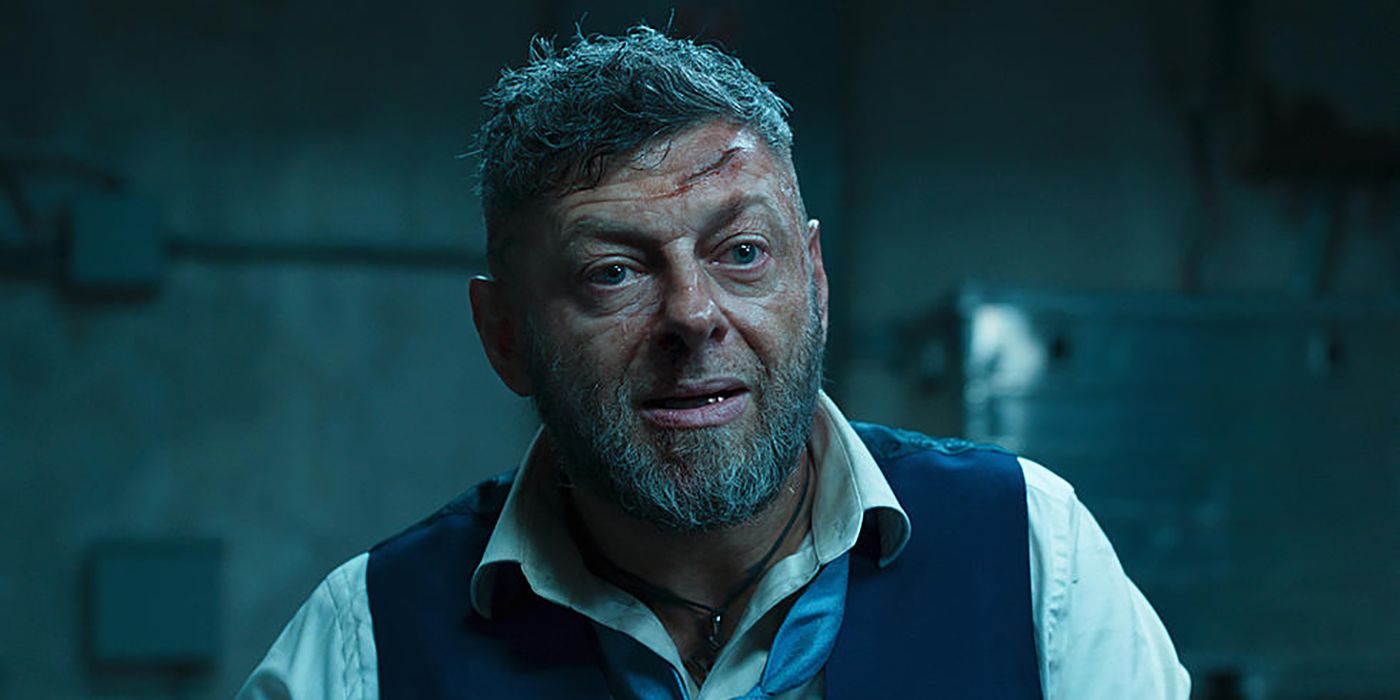 Andy Serkis is returning to the Marvel Cinematic Universe as Black Panther villain Ulysses Klaue in the upcoming Disney+ series What If...?. Based on the Marvel anthology comic of the same name, the animated series will explore some of the most iconic moments in the MCU occurring differently. Some of the most notable What If...? instances displayed thus far include Peggy Carter taking the super soldier serum and becoming Captain Carter, as well as former Black Panther T'Challa becoming Guardians of the Galaxy leader Star-Lord.
Serkis made his debut as Klaue in 2015's Avengers: Age of Ultron as a minor character before carrying over into Black Panther as one of the primary antagonists. What If...? will see a number of MCU returning stars, including Hayley Atwell, Chadwick Boseman, Michael Douglas, Karen Gillan, Chris Hemsworth, Tom Hiddleston, Michael B. Jordan, and Samuel L. Jackson. With just a month to go until the series' arrival on Disney+, the roster of talent has grown in an exciting fashion for viewers looking forward to What If...?.
Related: Everything We Know About Marvel's What If...?
On the heels of What If...?'s first trailer and poster debut, Serkis took to Instagram to reveal he will be returning as Klaue. Serkis becomes the latest Black Panther star confirmed to be back for the animated series alongside Boseman in his final performance as T'Challa. Check out Serkis' announcement below:
Click here to see the original post
In just two appearances in the MCU, Serkis has established himself as one of the more popular villains for the larger universe. This is thanks in part to Joe Robert Cole and Ryan Coogler's script for Black Panther, as well as the performance from the Lord of the Rings alum himself. Many believed Klaue's death at the hands of Killmonger had seemingly closed the door on a return by Serkis. Therefore, to hear the man himself confirm he will be reprising his role as Klaue for the animated series is sure to be a draw for those who weren't already excited for What If...?
The point of curiosity now becomes what narrative path creator A.C. Bradley will take to reintroduce Serkis' Klaue in What If...?. With Jordan's Killmonger confirmed to become King of Wakanda at some point in the story as well as killing Ultron himself, there are intriguing options for Klaue's story in the series. Viewers will find out what Serkis' return entails when Marvel's What If...? arrives on August 11.
More: Every Upcoming Marvel Studios Disney+ TV Show
Source: Andy Serkis/Instagram