Marvel's What If: Jeffrey Wright Talks Chadwick Boseman's Last MCU Outing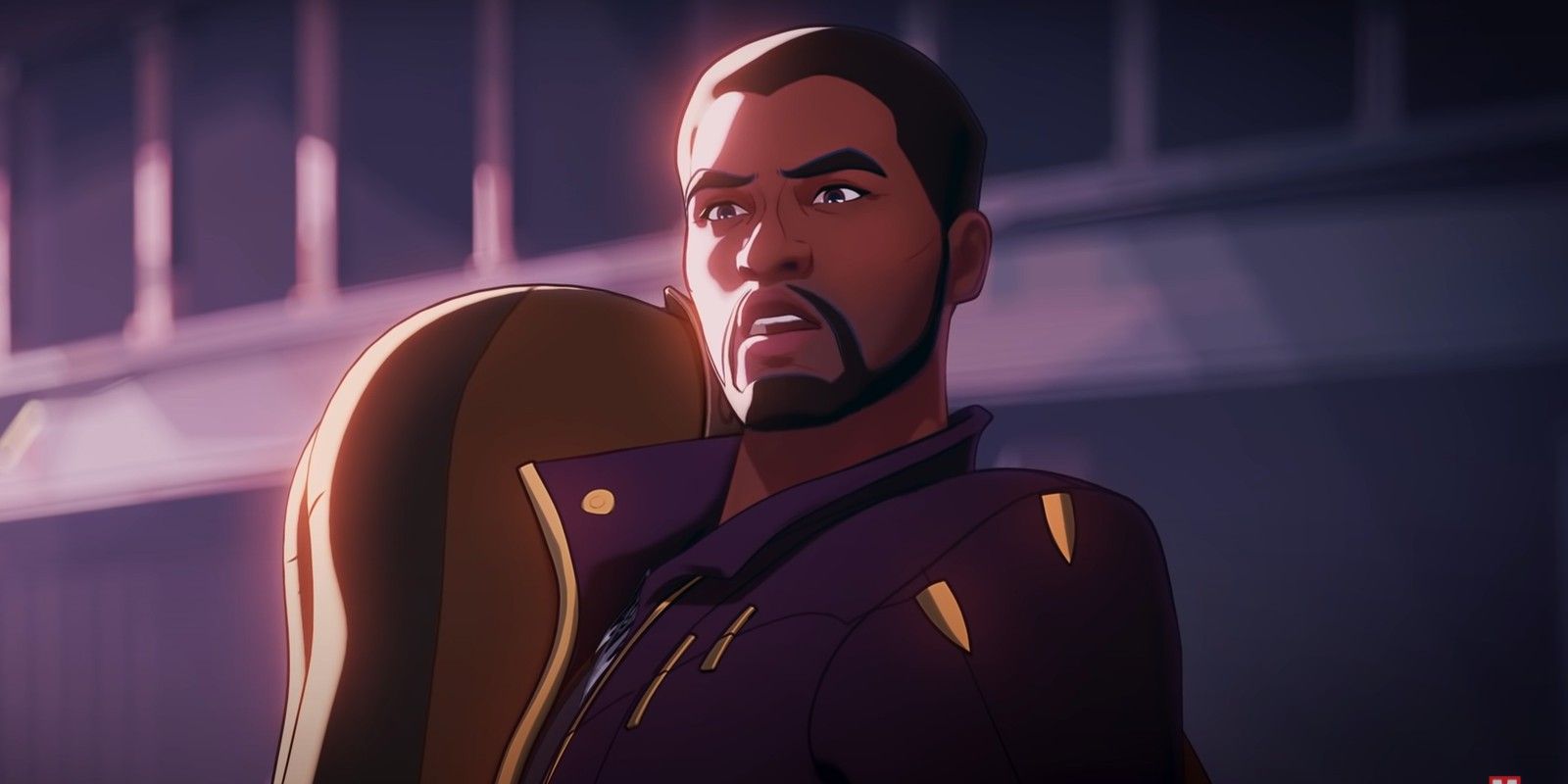 Jeffrey Wright describes what it felt like to hear Chadwick Boseman's last MCU outing in Marvel's What If...?. Following live-action shows WandaVision, The Falcon and the Winter Soldier, and Loki, the MCU's Disney+ era is taking a turn towards the animated with What If...?. The series, which will be the first of several planned Marvel animated shows, premieres in just a few weeks and dives into the MCU multiverse in earnest. Each episode will cover a different event from the franchise and imagine if it had gone a different way.
What If...? is also notable because it will feature Boseman's final MCU appearance. The beloved actor tragically passed away in August 2020, leaving a rift both in fans' hearts and in the Marvel world. Boseman was expected to return as T'Challa in 2022's Black Panther: Wakanda Forever; instead, the movie has been reshaped to honor his legacy. Prior to his death, Boseman recorded his scenes for What If...?, meaning fans will get one last piece of his performance as T'Challa. Marvel boss Kevin Feige even said Boseman recorded multiple episodes for the series, which could also span into season 2.
Related: Black Panther 2 Video Hints At T'Challa Memorial & His MCU Story Ending
Wright will make his MCU debut with What If...? as he voices the Watcher, the all-seeing cosmic being who narrates the series. In an interview with EW, Wright talked about how it felt to hear Boseman's voice while recording the show, and what it means to him to be a part of the late actor's final project. He said:
But also, I was really moved to hear Chadwick Boseman voice T'Challa again as he does in the show. I actually first met him when Black Panther was being introduced at Comic-Con. We saw each other from time to time after that and just to watch him grow as an actor and watch him take on this character, to see what that character meant, and to understand that he was doing that while facing serious challenges, I just find to be on the level of heroism that Black Panther himself is on. So to be a part of just a little bit of what some of his last work is is really special. And I can't wait for folks to just hear him.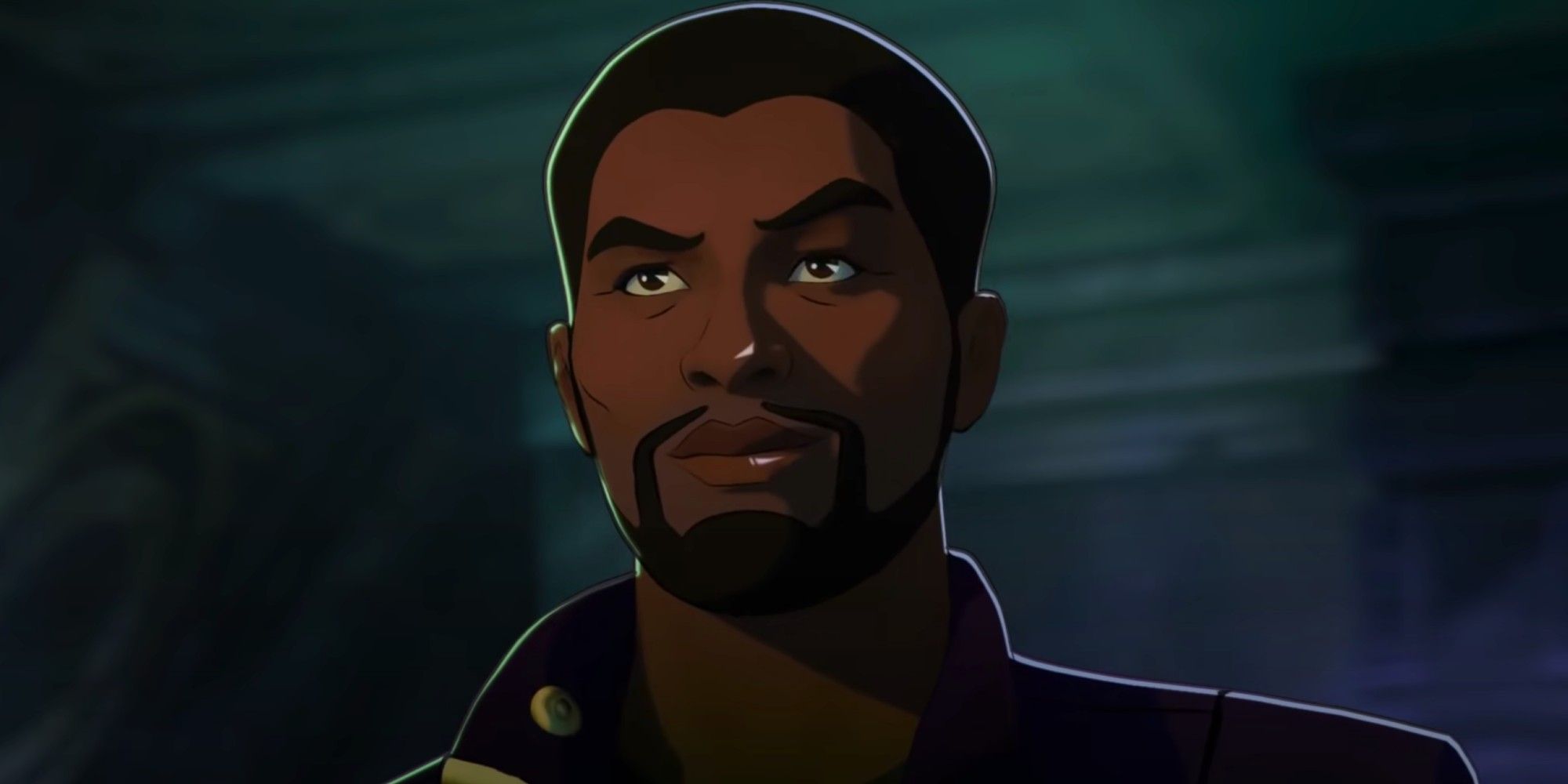 T'Challa's What If...? arc will see him getting picked up by Yondu (Michael Rooker) and becoming Star-Lord in the place of Peter Quill. Whether that is only for one episode or will span others remains to be seen, but there's already a great deal of excitement surrounding the story. Boseman can be heard in the various What If...? trailers that Marvel has put out, and it's hard not to get emotional at the sound. Boseman's loss was a difficult one, and even now it still hurts for many. While he won't appear onscreen the way some fans might have hoped, it's a small relief to know there's still some Black Panther content with him on the way.
What If...? will spotlight several compelling scenarios for the MCU, including one where Peggy Carter (Hayley Atwell) takes the super-soldier serum and another where Killmonger (Michael B. Jordan) is the king of Wakanda. Though the franchise will delve into the multiverse in live-action form as well, the animated format provides the opportunity to explore stories that wouldn't be feasible on the big screen. What If...? holds a lot of creative potential, and it will be exciting to see it play out next month.
More: What If...? Trailer Breakdown: All MCU Character Changes & Alt Timelines
What If...? premieres August 11 on Disney+.
Source: EW