Master Chief's Halo Infinite Armor Makes Fans Feel Heard At Last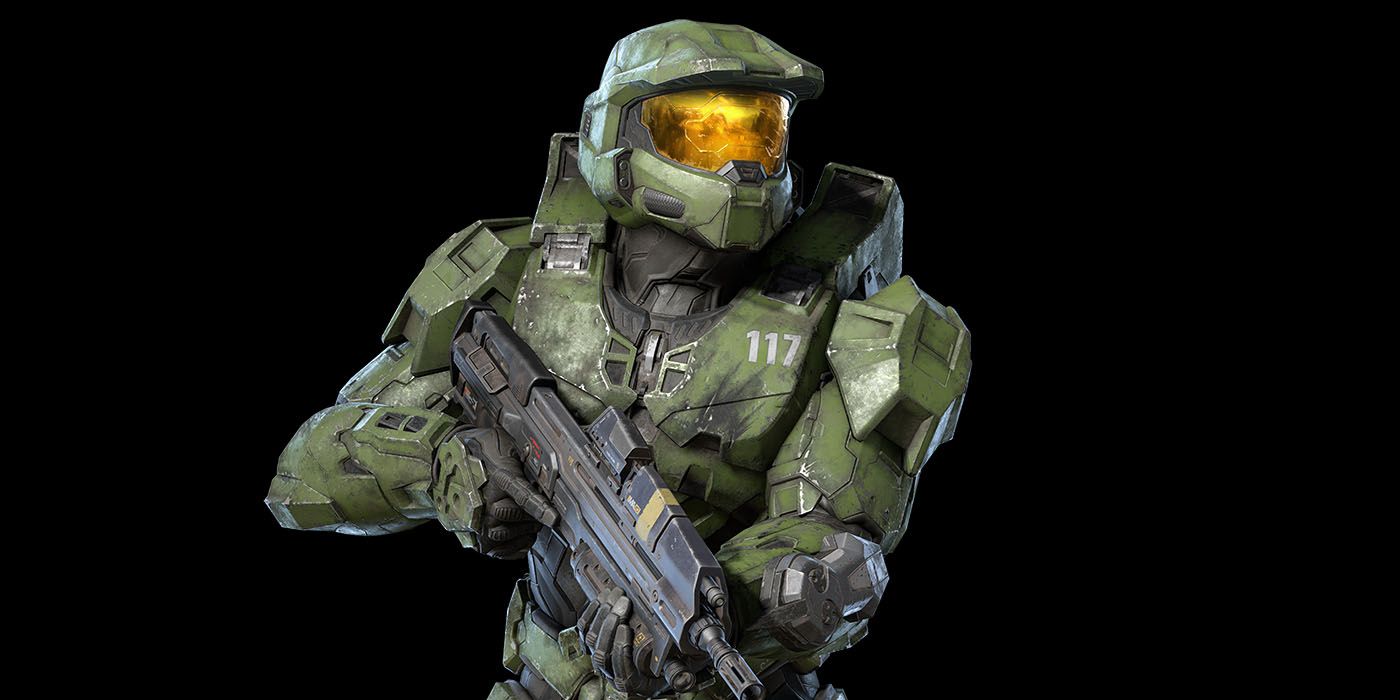 Master Chief's new look in Halo Infinite is giving fans something they've wanted for the past few games: a return to the gritty, lived-in look of the franchise's early days. Ever since 343 took the reins of the Halo series with 2012's Halo 4, the games' visual esthetics have opted for a shinier, cleaner appearance that has left players divided.
This is just one of the many sticking points for fans who prefer former developer Bungie Studios to the current Halo team. Halo 4 already had a rocky start in trying to continue the story of the Master Chief after the apparent finality of Halo 3, and 2015's Halo 5: Guardians split the fanbase even further thanks to an increased focus on new character Spartan Locke and a muddled plot that seemed keener to set up future installments than telling a cohesive narrative that stood on its own. This backlash is one of the reasons that Halo Infinite took so long to produce, and 343 appears to have an eye toward alleviating some of the division in its newest title.
Related: Halo Infinite's Multiplayer Should Reintroduce Playable Elites
The latest posting on the official Halo Waypoint website goes over several aspects of the upcoming Halo Infinite, including Master Chief's look in comparison to past installments and tie-in media. Indeed, the Chief's armor has a dingier, more used look to it in recent renderings, which has drawn praise among fans on Reddit's r/halo forum for bringing the series back to its grittier roots while keeping the overall bulk of the Master Chief's appearances from the 343 developed Halo games. So much so that some commentators have pointed out that the notoriously divided Halo fanbase seems to be on the same page in at least one regard for the upcoming Halo Infinite.
Originally planned to launch alongside the Xbox Series X last November, Halo Infinite was unfortunately delayed due to backlash over the game's seemingly dated graphics and gameplay. Later showings at events like last month's E3 have been met with better feedback, as 343 took the extra development time to revamp Infinite's formerly divisive elements and allow a more varied color palette and armor verity in the game's fabled multiplayer modes.
Master Chief's new Halo Infinite armor makes him look like the battle-hardened soldier he is, and fans wouldn't have it any other way. Whatever can be said of 343 Industry's handling of the Halo franchise, it seems to be willing to take player feedback into account while developing Halo Infinite – though it remains to be seen if this will translate to success when it launches later this year.
Next: Will Halo Infinite Continue Halo's Rifle Debate?
Halo Infinite arrives Holiday 2021 on PC, Xbox One, and Xbox Series X|S.
Sources: Halo Waypoint, r/halo