Matt Damon Discusses Whether Or Not He Would Return For An Ocean's 14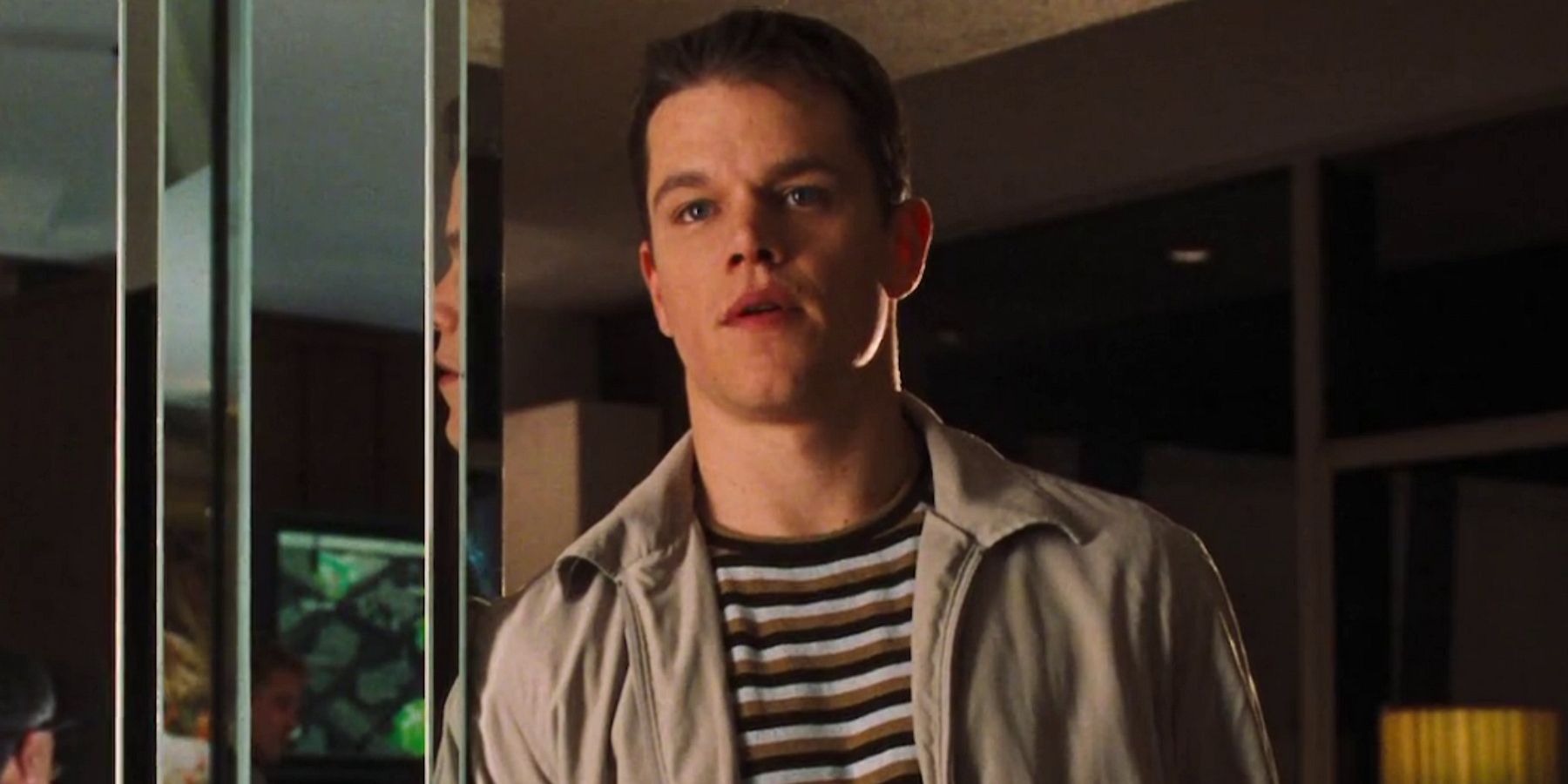 Matt Damon is discussing the possibility of returning for an Ocean's 14. After making his film debut in Mystic Pizza starring Julia Roberts, Damon scored only small roles throughout most of the '90s before turning in a memorable performance in Courage Under Fire. It wasn't until Good Will Hunting in 1997 that he shot to stardom, earning praise for his compelling performance as tortured genius Will Hunting and eventually winning the Oscar for Best Original Screenplay alongside co-star Ben Affleck. He closed out the decade by headlining a string of well-received commercial hits, most notably Saving Private Ryan and The Talented Mr. Ripley.
Damon's stardom really leveled up in 2001 with the role of Linus in Ocean's 11. A remake of the 1960 Rat Pack classic, the first entry in the original Ocean's trilogy stars George Clooney as Danny Ocean, a master thief who assembles a team to rob three Vegas casinos at once. With an A-list ensemble featuring the likes of Damon and Brad Pitt, and director Steven Soderbergh fresh off his Oscar win for Traffic, the movie was essentially tailor-made for commercial and critical success. It went on to spawn two Ocean's sequels and an all-female spin-off, as well as launch Damon and Soderbergh's longtime collaboration that's encompassed a total of nine films so far.
Related: Every Steven Soderbergh Movie Ranked From Worst to Best
The actor recently discussed on Good Morning America the prospect of playing Linus again under Soderbergh's direction in an Ocean's 14. Though the director hinted at Ocean's 14 in the past, Damon said it has to be entirely up to Soderbergh to determine if there's enough of a story to justify reuniting Clooney, Pitt, Don Cheadle, and the rest of the original gang. Even that, however, would be impossible considering two members of the original team, Bernie Mac and Carl Reiner, have passed away since Ocean's 13 was released in 2007. Here's what Matt Damon had to say about a potential Ocean's 14:
It would always be up to Steven Soderbergh, if there was a story. We've lost a couple of our members at this point. We'd have to figure it all out, but we're a depleted gang now.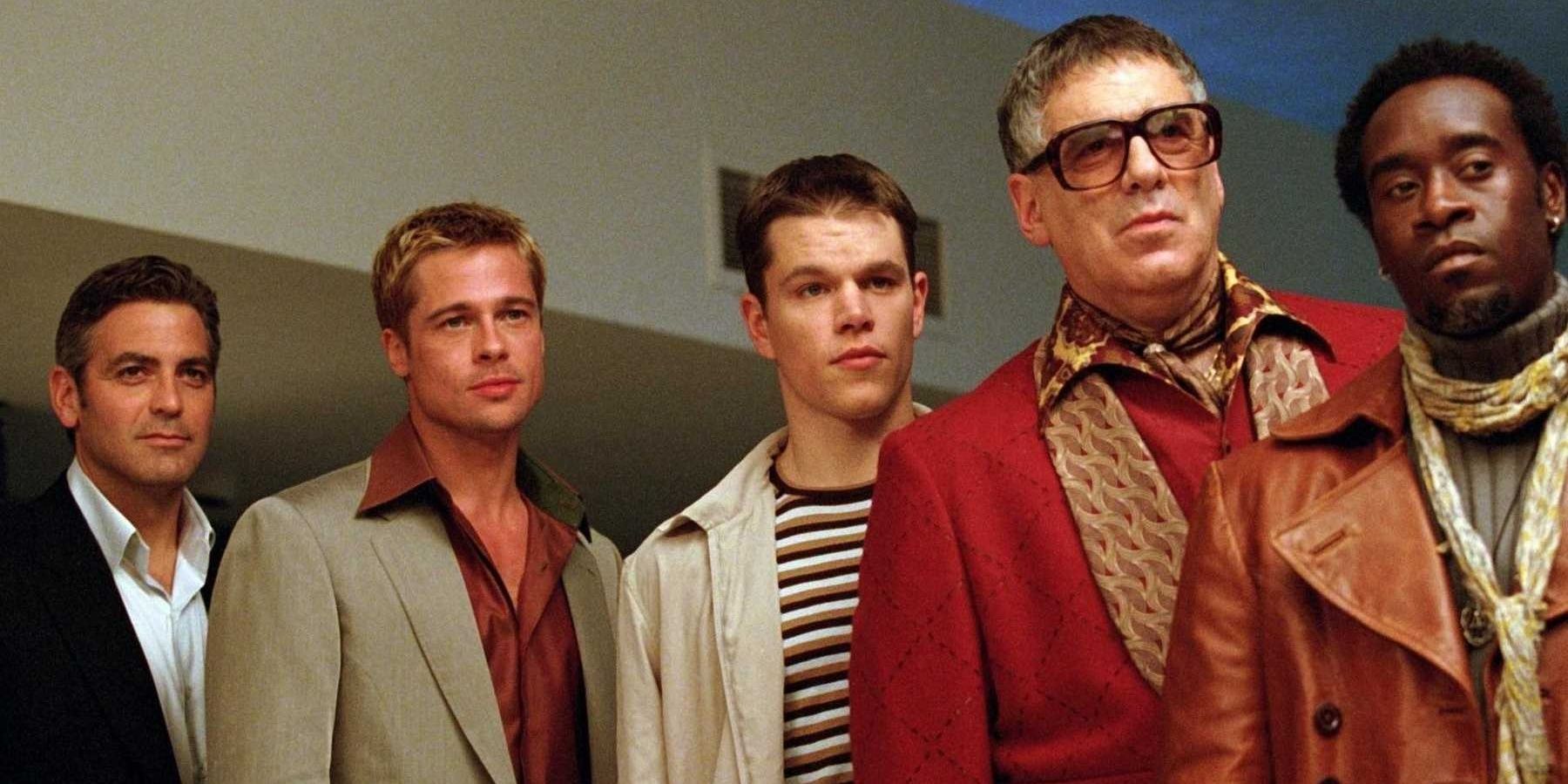 The actor-director duo most recently worked together on No Sudden Move, which sees Soderbergh retreating into the familiar territory of a star-studded crime caper. Set in 1950s Detroit, the HBO Max original stars Don Cheadle and Benicio del Toro as two small-time gangsters hired to steal an important document. The impressive ensemble shields Damon's surprising cameo appearance toward the end as a talky automobile executive, tying an interesting bow on an original, old-fashioned movie that only someone of Soderbergh's pedigree has the clout to get made. Damon has a few more projects in the works, but Ocean's 14 would be by far one of his biggest movies.
Still, as audiences saw when Gary Ross helmed Ocean's 8 three years ago, the Ocean's franchise doesn't necessarily require Soderbergh to get a new entry made. In today's IP-driven environment, the brand is far more important than the filmmaker, even if cultish adoration exists around the filmmaker. Soderbergh always has multiple projects in development, so while it's unclear whether or not he and Damon will return for an Ocean's 14, it wouldn't be surprising if another Ocean's property sprouts up in some form down the road. Let's just hope it has the same heavy hitters in front of and behind the camera that made the original three films such enjoyable hits.
Next: Love & Thunder Theory: Thor Uses Matt Damon's Character To Replace Loki
Source: Good Morning America