MCU Will Answer Questions About Loki's Secret Fourth Time-Keeper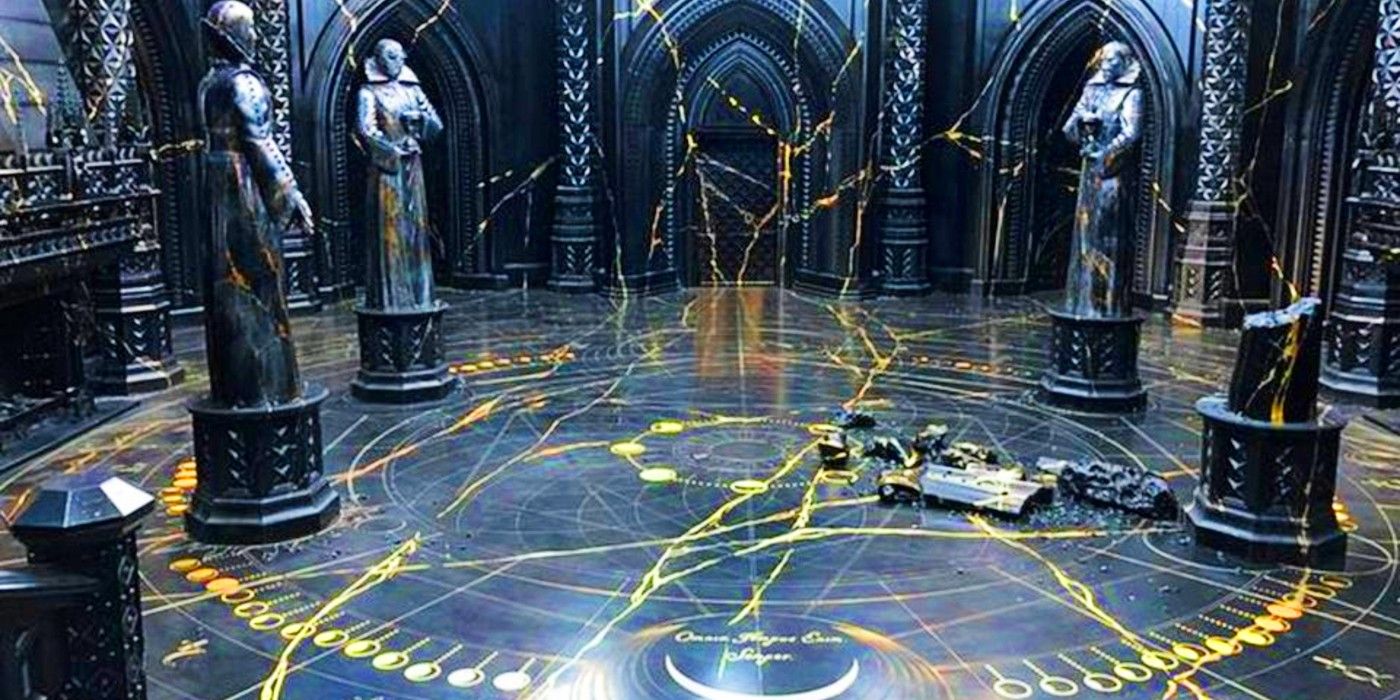 The MCU will address the broken statue seen in the season finale of Loki that seemed to hint there was a fourth Time-Keeper. Throughout the run of Disney+'s third original Marvel series, both Tom Hiddleston's titular character and his companion, Sylvie, a Loki Variant, sought out the true identity of the Time-Keepers. It was eventually revealed in Loki episode 4 that the Time-Keepers lording over the Time Variance Authority were robots, signaling that there was much more to learn about who exactly was behind the mysterious organization that had disrupted Loki and Sylvie's lives.
In the Loki finale, the identity of the Time-Keepers is revealed and it is one of the biggest twists of any MCU series yet. Jonathan Majors is introduced as He Who Remains, a Variant of Kang the Conqueror. First, though, Loki and Sylvie explore the Citadel and come across a room with four statues resembling the Time-Keeper robots seen in episode 4. One of them lies broken on the floor, shattered for unknown reasons. The statue is never explained or mentioned again and that may have been on purpose.
Related: Loki Theory: He Who Remains Lied (How Sylvie Helped Him Take Over The TVA)
In an interview with VF, Loki production designer Kasra Farahani dove deep into the creation of Kang's Citadel and what it reveals about the MCU's next big villain. Unfortunately, Farahani said that he can't elaborate on the presence of a fourth Time-Keeper, with the caveat that "answers will be forthcoming."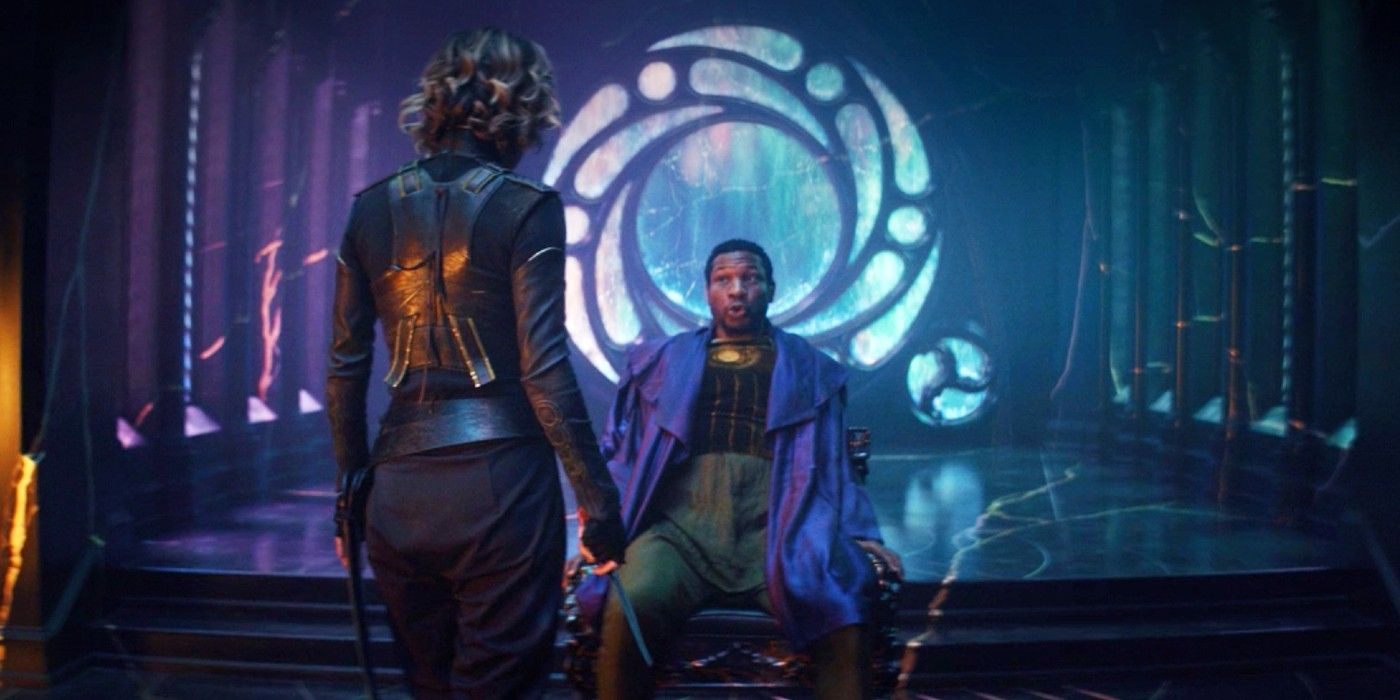 There's no telling which MCU project could provide answers about the fourth Time-Keeper. The most obvious choice would be Loki season 2, which is currently in development, but there's no timeline for when the follow-up season could air. One thing is clear, though: Loki's finale will have implications reaching far beyond the series centered around the God of Mischief and it's certainly possible that Kang and the Time-Keepers could be seen again soon.
With Loki set to appear in Doctor Strange in the Multiverse of Madness, it seems like Kang could at least make an appearance and the further exploration of the Multiverse indicates more answers are forthcoming about its origins. Still, the fourth Time-Keeper statue also hints at the Fantastic Four, who are already slated to make their debut sometime in the next few years. Ultimately, it seems Loki may impact the MCU for years to come, quite possibly culminating in another world-breaking event akin to Avengers: Infinity War and Endgame. For now, Marvel is introducing a new slate of heroes and it seems very likely that this upcoming generation will have to face a very grave evil, one whose mysteries will continue to unravel across various entries.
More: Loki: Why One Statue In The Citadel Was Broken
Source: Vanity Fair