New Look At Marvel's Black, Female Captain America in Action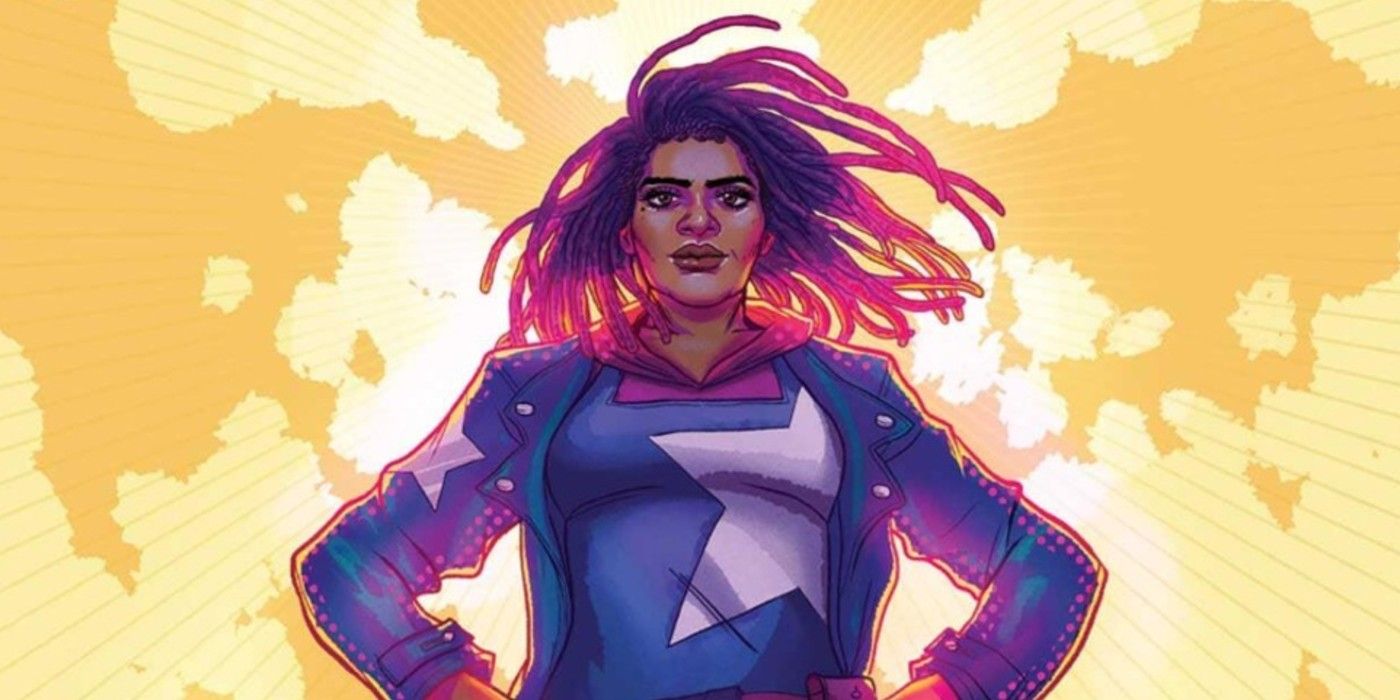 Warning: contains a preview for The United States of Captain America #2!
Marvel has revealed a sneak peek at the newest Captain America: Nichelle Wright. With Marvel's most popular super soldier celebrating his 80th anniversary, new characters have been adding to his legacy by taking up their own shields, and The United States of Captain America #2 will introduce one of them. Nichelle is the next of many fighting to have a better America.
So far, three new Captain Americas have been unveiled, as well as several variant comic covers celebrating the history of Captain America. Heroes are all tipping their hats to him, including the newest additions to Marvel's ever-growing catalog of characters. Aaron Fischer, an openly gay version of Cap, has already made his debut in the first issue of this new miniseries. Joe Gomez - a member of the indigenous Kickapoo Tribe whom Marvel has already revealed designs for - will appear in the third. The second issue will be the debut of Nichelle, a Black, female Captain America.
Related: Black Widow Becomes Captain America in New Cover Art
A new sneak peek from Marvel for The United States of Captain America #2 showcases Nichelle Wright in action. Also included below is a glimpse at her character design and a variant cover by Ernanda Souza. Nichelle was designed by Natacha Bustos and she definitely has a unique look to her version of Captain America. The first story in this issue - focused on Steve and Sam looking for Nichelle - was created by Christopher Cantwell, Dale Eaglesham, and Matt Milla. The feature centering on Nichelle is written by Mohale Mashigo with art by Natacha Bustos and colors by Matt Milla. Check out the preview here: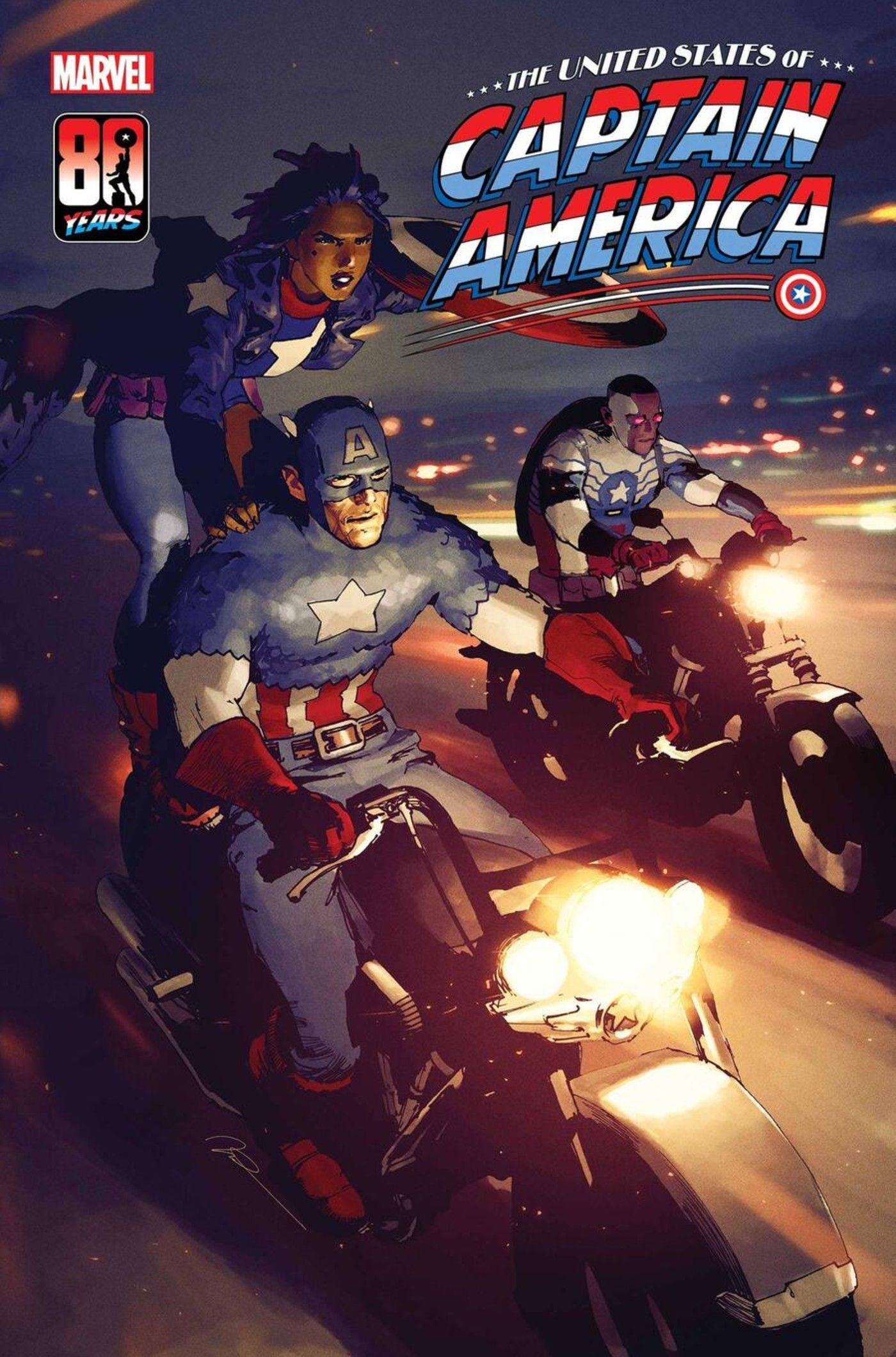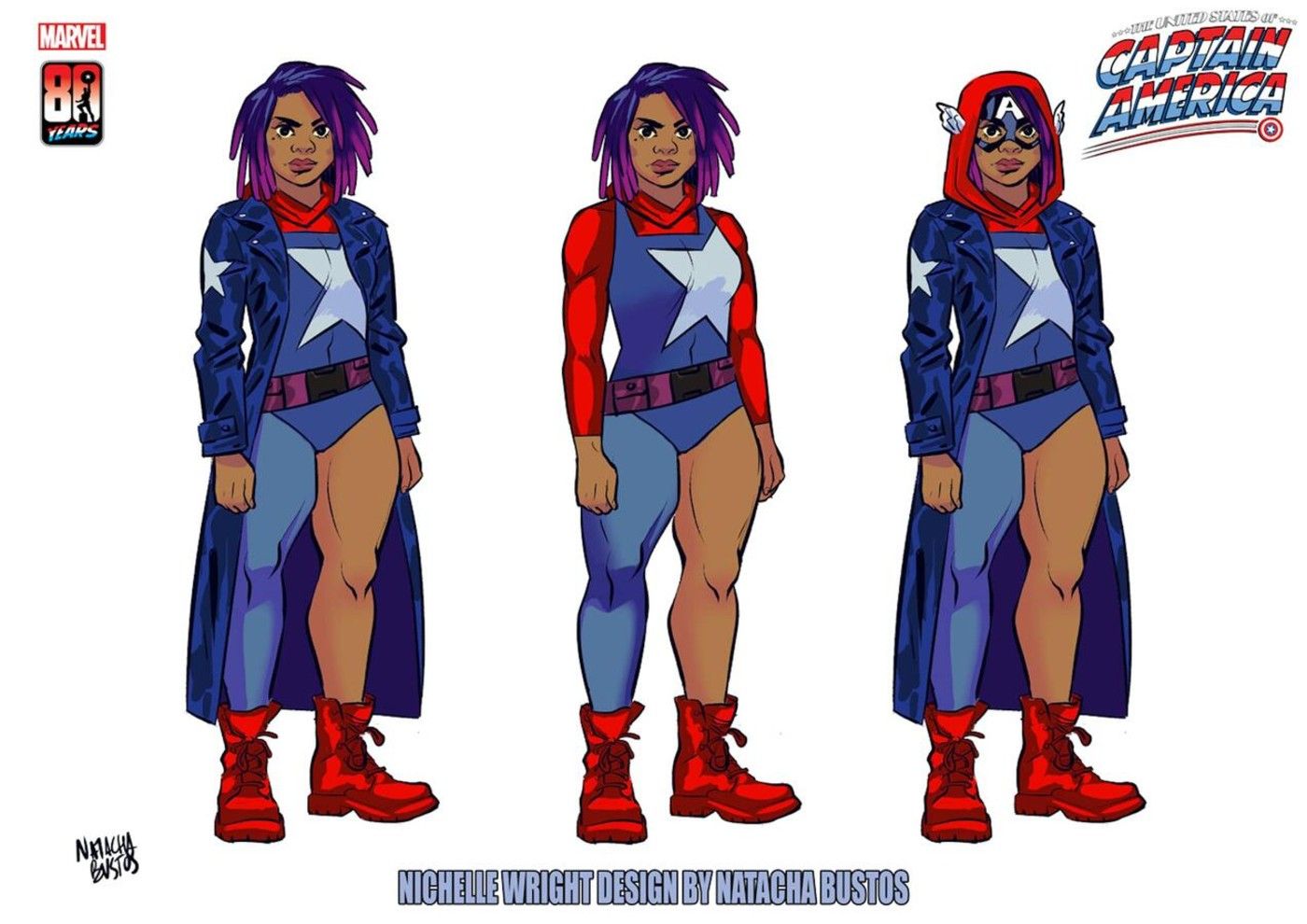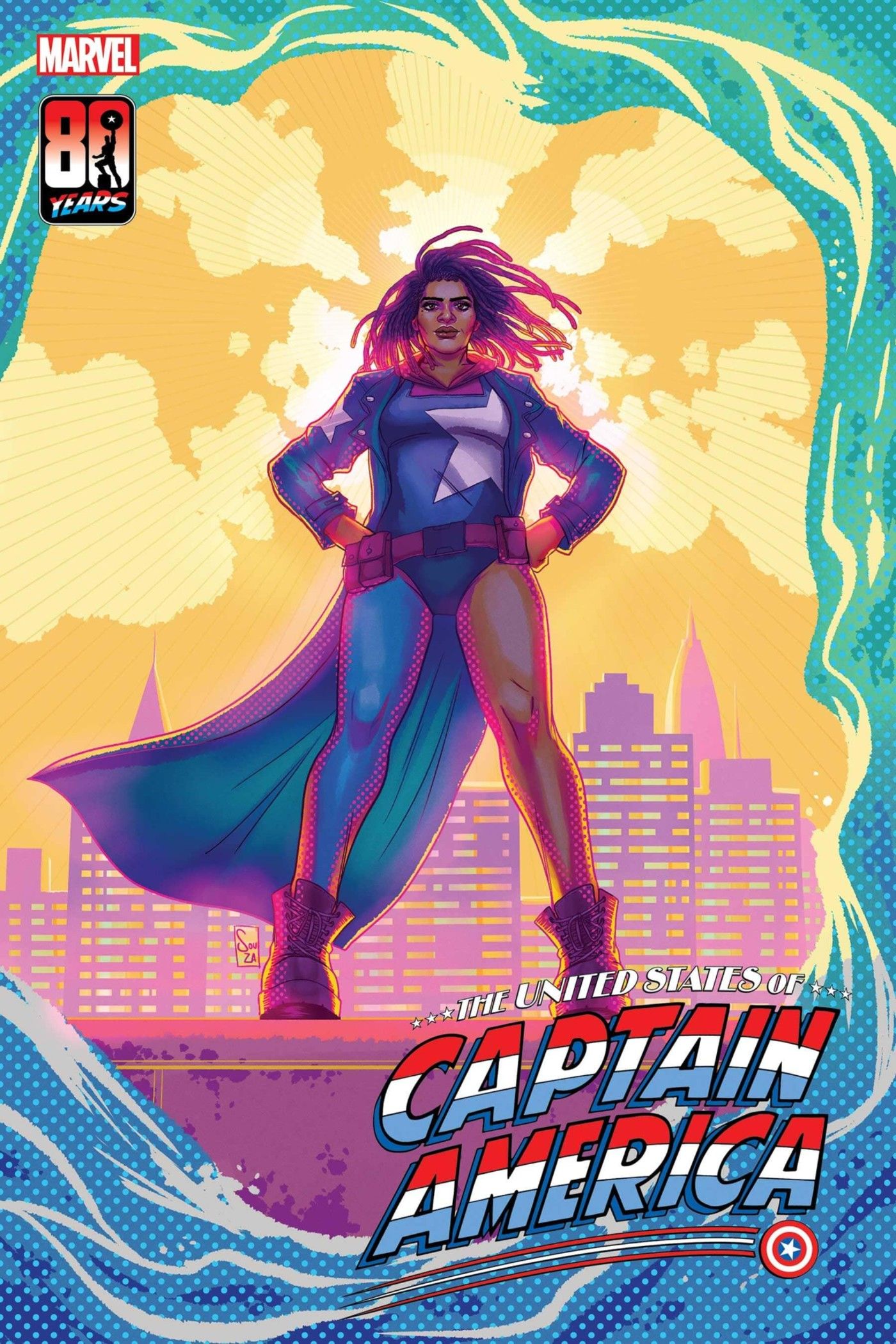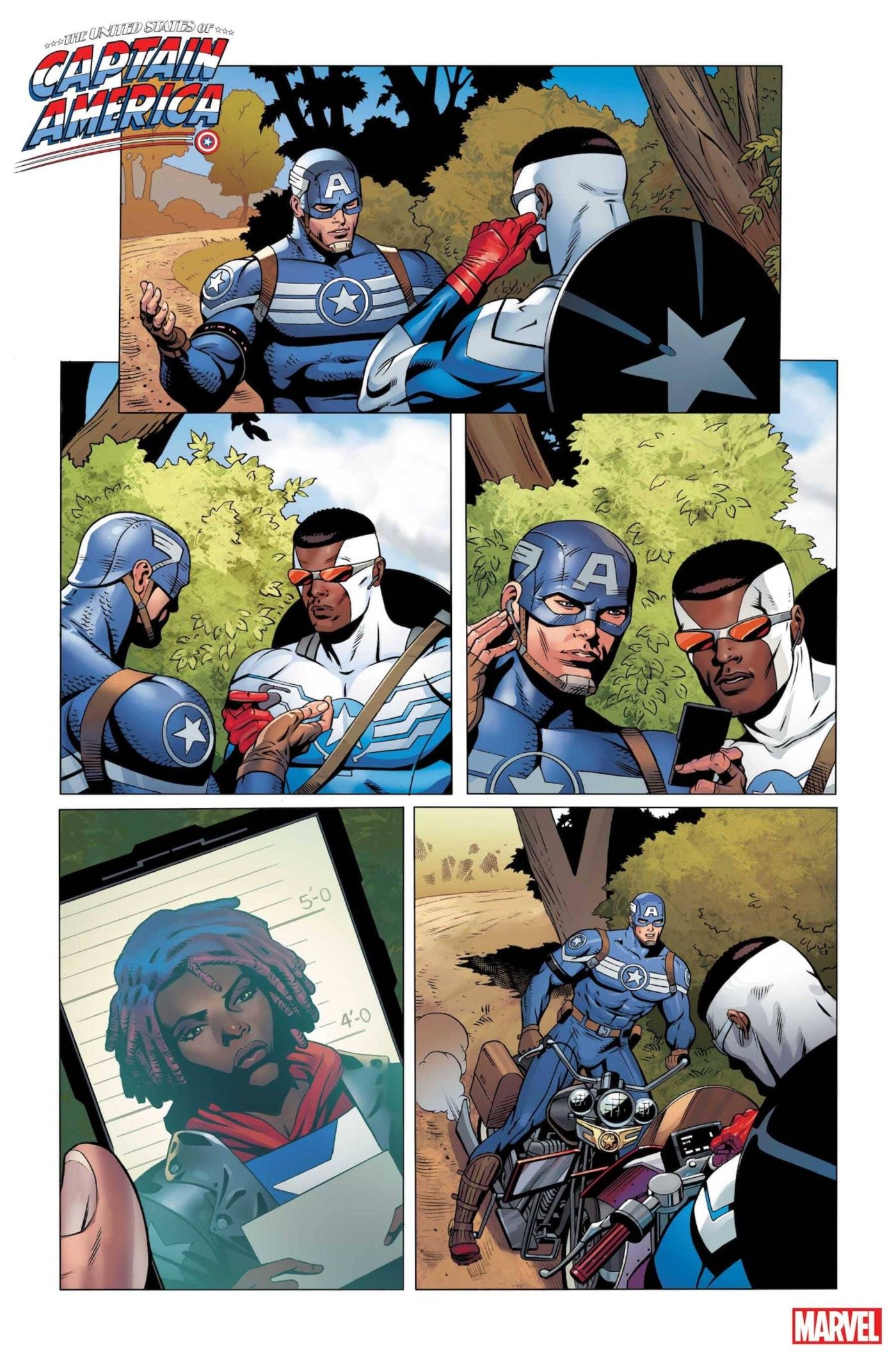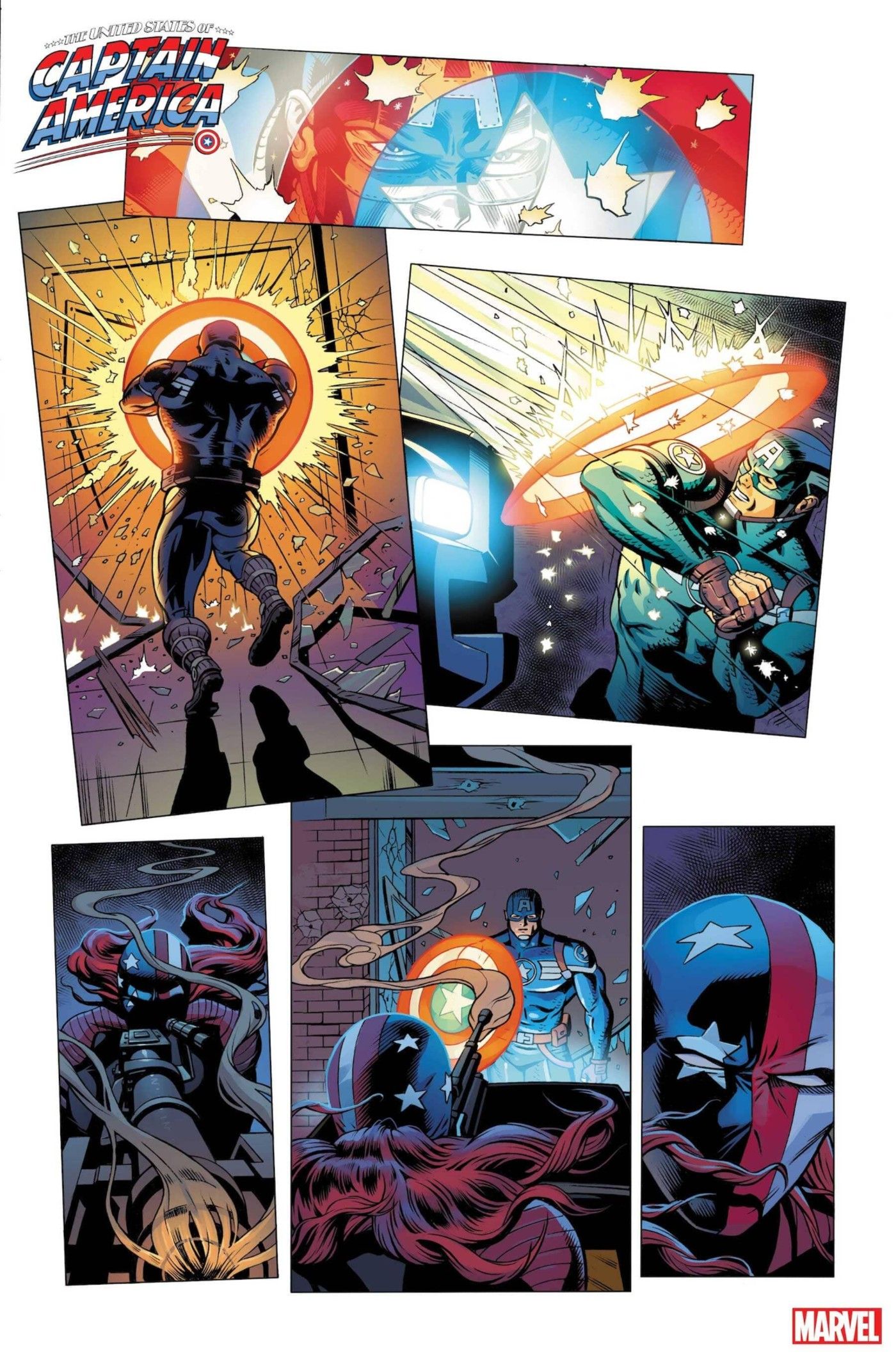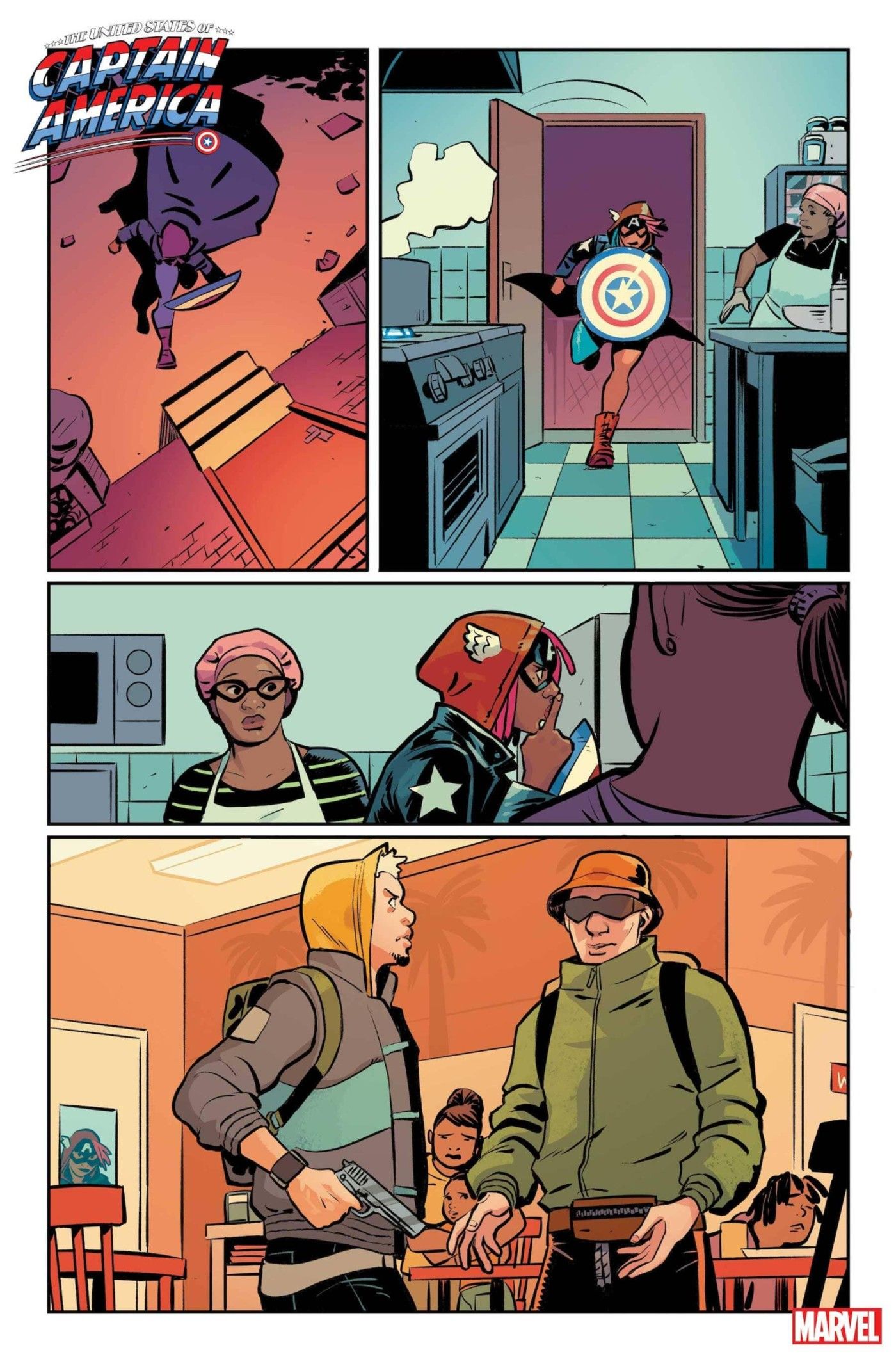 The preview for the first story focuses on Steve Rogers and Sam Wilson looking at Nichelle's picture, as well as their current foe. The second story preview has Nichelle sneaking through a kitchen ready to face a gunman in a restaurant. She's seen in full gear with her Captain America mask on and her hood up. The newest Sentinel of Liberty wears a one-piece blue bodysuit with a red hoodie. She has a legging over one leg, leading to red boots. She also has a long, blue jacket she wears overtop the ensemble. Both the bodysuit and jacket have Captain America's trademark star, but slightly off-center as Nichelle puts her own twist on the color scheme and arrangement. Keeping in tune with Cap's classic look, she has a pair of wings on either side of her hoodie.
Something that's particularly notable about Nichelle in this preview is her shield. It may look like a simple variation on Captain America's shield to fans of the MCU, but this is almost a direct recreation of his Golden Age shield. It has a ring of blue around the outer edge that then alternates white rings with a single red. The center star is on a field of blue. However, Nichelle's also has a white streak cutting from the shield's edge to the star, which the Golden Age shield did NOT have. She's clearly been in action quite a bit since her shield already has numerous scuffs on it. Fans can check out Nichelle Wright in her debut as a new Captain America when Marvel releases The United States of Captain America #2 on July 28, 2021.
More: Kang's Avengers Obsession Shows His Biggest Difference from Thanos
Source: Marvel