New Pokémon Snap Free August Update Adds New Course Locations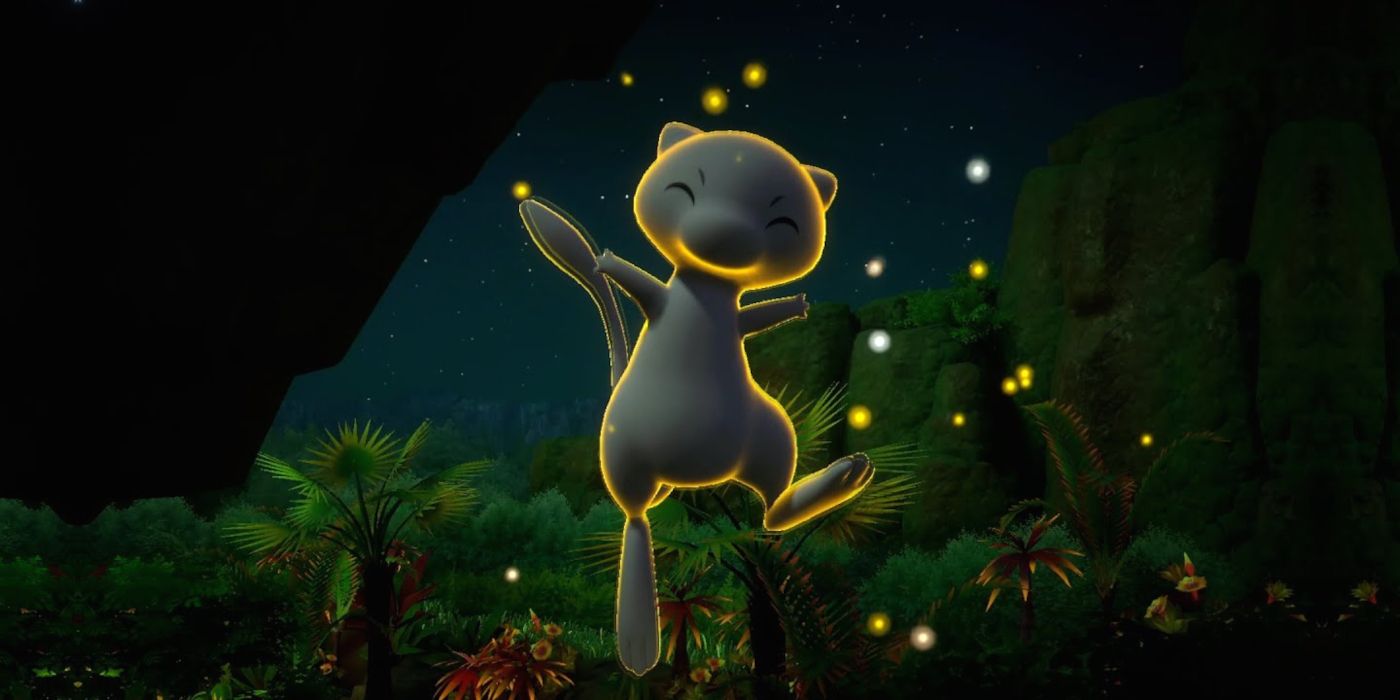 New content is coming to New Pokémon Snap for free, adding new courses and the ability to revisit a base game level with a very different perspective. As can be expected, these fresh areas will also bring new Pokémon to New Pokémon Snap, and these additional creatures and features could improve the Nintendo Switch game's replayability.
Even for the original Pokémon Snap on Nintendo 64, which remains beloved by critics and players, one of the main criticisms that some still level at it is a perceived lack of content. The long overdue 2021 sequel, New Pokémon Snap, has received glowing reviews. While the core gameplay and number of courses have been expanded upon compared to the original game, many still voiced that the new entry felt too short at release. There are also some curious omissions when it comes to New Pokémon Snap's lacking Pokémon launch roster. Fan favorites like Gyarados are currently absent despite the inclusion of several Magikarp, and Galar region Pokémon are largely missing, as well.
Related: Will New Pokémon Snap Have DLC Or An Expansion Pass
Some of these criticisms will be addressed on August 3 with a free New Pokémon Snap update, as announced by a Pokémon YouTube trailer. In it, new areas were confirmed for the content drop. The first is a river course, Mightywide River, and another is Barren Badlands, a rocky ravine. The new Pokémon appearing in these areas include Psyduck, Tropius, Rockruff, Feraligatr, Swalot, and the aforementioned Gyarados. As confirmed by The Pokémon Company, 20 new Pokémon will be added in total.
Another new feature is the ability to shrink the NEO-ONE, players' on-rails vehicle. When shrunken, players are given a new angle and perspective of the Pokémon that inhabit each course. Even smaller New Pokémon Snap creatures like Wurmple appear massive when in this shrunken form. When the update releases, the only course confirmed to be traversable in this new state is Florio Nature Park (Day), but it's possible that other stages will be updated to include this new feature, too.
All of the new courses will take place in one of the existing locations accessible during the main campaign. However, there's a large section of the New Pokémon Snap map that is still noticeably barren: the ocean. While the new content will not populate that underwater section of the overworld further, a future update could very well add new ocean courses in the future. These would likely have to need to match the biome's aquatic theme, so more Water-type Pokémon arriving alongside new ocean courses in New Pokémon Snap doesn't seem out of the question. It's also not impossible for a new landmass to suddenly appear in that part of the map, but more spotlights on waterborne Pokémon would seem in order.
Wherever more new courses are located, additional new content could be a great opportunity to keep returning and new players interested. While the Pokémon Snap hype has died down since its April launch, players may still be eager to ready their cameras for another trip through the Lental region. With luck, this August 3 drop could be the first of several free updates, something that would align with the post-launch paths other Nintendo titles like Splatoon and Kirby: Star Allies.
Next: Pokémon Snap: How to Unlock Ocean Illumina Orbs
New Pokémon Snap is available for Nintendo Switch.
Source: Pokémon/YouTube, The Pokémon Company