NieR: Automata Steam Update Improvements Shown In Comparison Video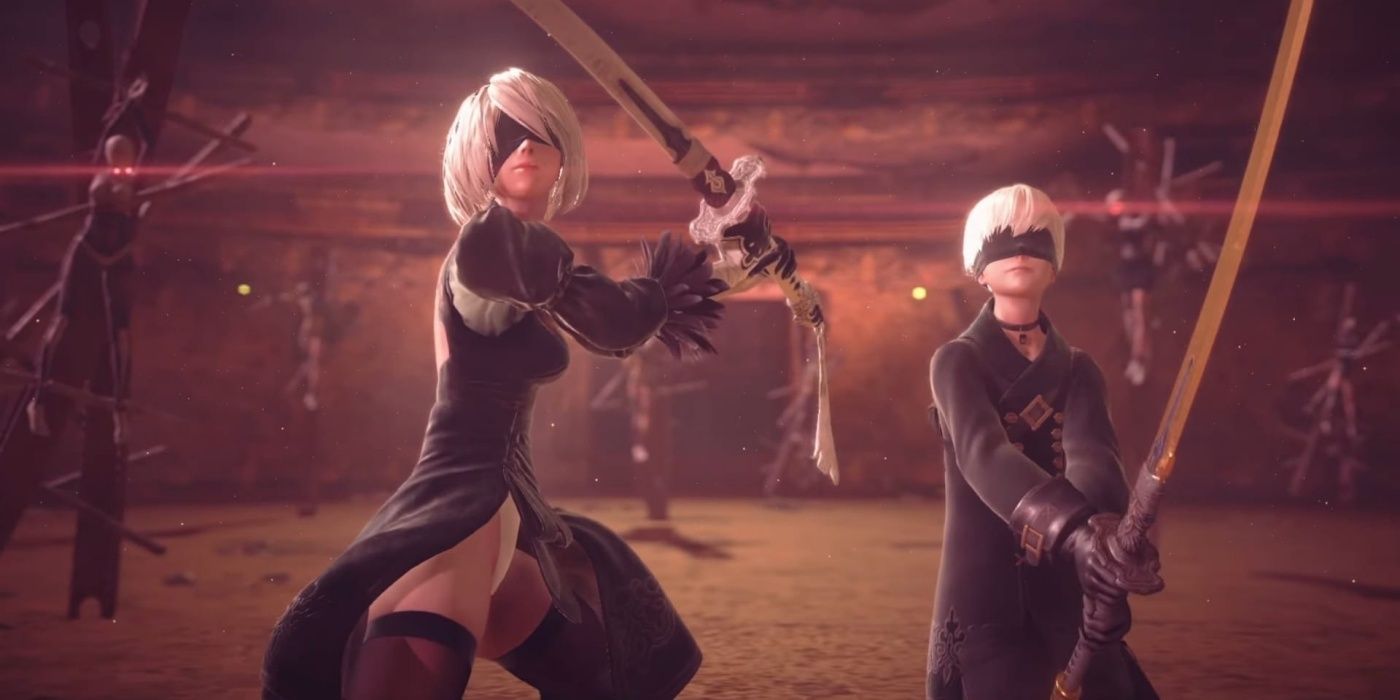 While developer PlatinumGames recently rolled out an update for NieR: Automata's disappointing Steam version, a fan-made comparison video suggests very little has changed in terms of overall performance. NieR: Automata on Steam has been a mess since launch, plagued by issues such as frame rate hiccups, poor ultrawide screen options, and subpar mouse and keyboard support.
The complaints from Steam users died down as the months and years wore on, especially after PlatinumGames exhibited little to no interest in vastly improving the experience. The announcement of a superior Xbox Game Pass version reignited the anger of fans, though, culminating in NieR: Automata receiving a sea of bad reviews on Steam this past Spring. PlatinumGames promised to develop a patch that would address the myriad issues and it just went live on July 15. Notably, NieR: Automata's Steam update added 60fps cutscenes, HDR improvements, 4K UI textures, anti-aliasing adjustments, and borderless video settings. A new video shows the game may still need some work, however.
Related: Nier: Automata - Best Things to Do After Beating The Game
YouTube channel KyoKat PC Gameplay uploaded a comparison video that walks through the differences between NieR: Automata's first Steam build and the iteration that now exists thanks to yesterday's patch. Strangely, a few of changes on display don't bode well for the updated product. In comparing the two versions, the YouTuber enabled Max Settings for both and used the patch's Global Illumination feature with anti-aliasing and blur turned off from time to time. The results show frame rate taking an even bigger hit in the patched build. For example, an area featuring only idle movements from protagonist 2B and a blazing fire sees the original build running at over 46fps while the patched version hovers around 42fps. During intense combat sequences, the frame rate looks a bit more stable, yet the old still edges out the new in some sections. Cutscenes are a different beast entirely, with the Steam patch targeting 60fps and the original never rising about 30.
The above suggests NieR: Automata may require at least one more patch, specifically because of the continued frame rate issues that crop up during gameplay. Yet, it remains to be seen as to whether or not PlatinumGames plans to make further adjustments.
NieR: Automata hit stores in early 2017, then went on to slowly build a loyal fanbase who grew increasingly interested in the franchise. Said interest has since resulted in publisher Square Enix revisiting the first entry by publishing a remaster, NieR: Replicant, which recently exceeded one million units in sales.
Next: The 15 Best NieR: Automata Mods
NieR: Automata is available now across PC via Steam, PS4, and Xbox One platforms.
Source: KyoKat PC Gameplay/YouTube