No Man of God Trailer Sees Elijah Wood Interrogate Ted Bundy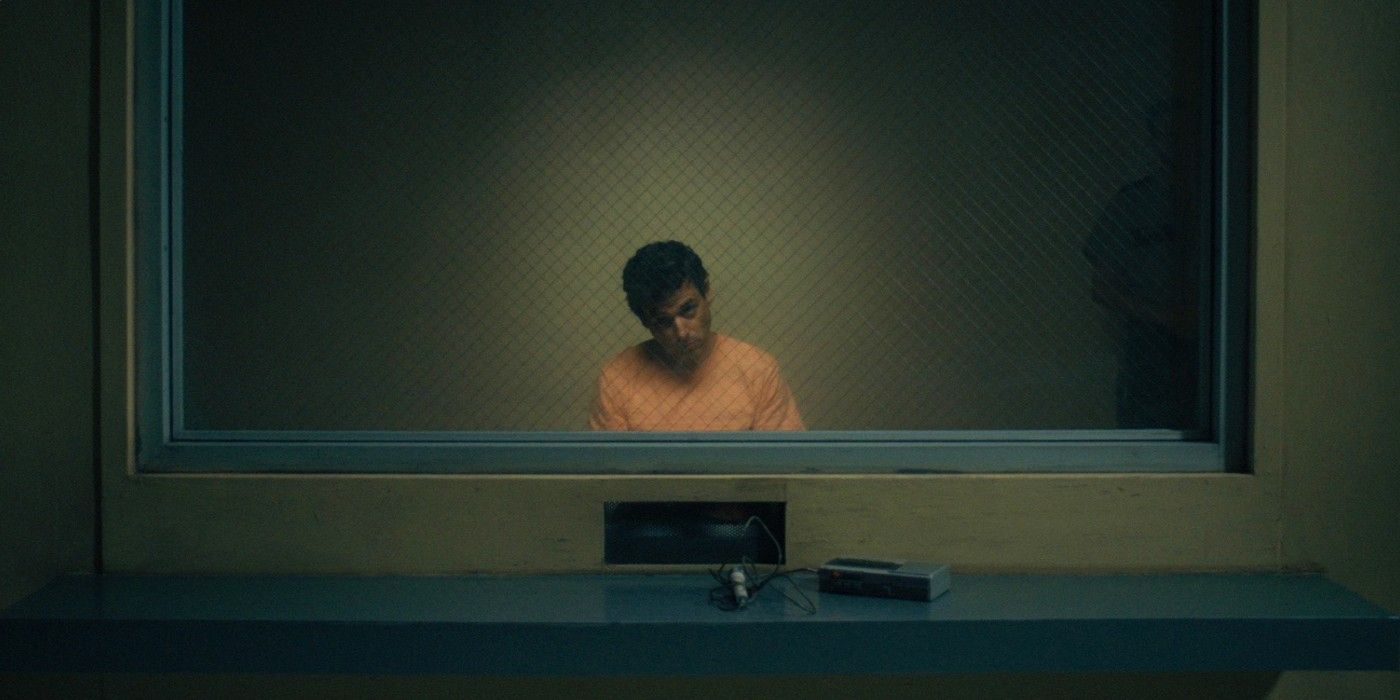 The trailer for No Man of God, an upcoming crime-drama about Ted Bundy, shows Elijah Wood interrogating the infamous serial killer. Back in April of this year, first look images for No Man of God were released by EW. The photos showed Wood as FBI analyst Bill Hagmaier in an interrogation room with Bundy, played by Luke Kirby (The Marvelous Mrs. Maisel). Written by C. Robert Cargill and directed by Amber Sealy, the film's premise focuses on the complicated relationship between Hagmaier and Bundy during the remaining days of Bundy's life. Other cast members include Robert Patrick and Aleksa Palladino.
No Man of God's production company RLJE Films released a teaser that reveals an intense series of verbal exchanges between Wood and Kirby. The trailer shows a familiar approach of looking at a monster through the eyes of a protagonist who lives on the opposite side of the moral spectrum. Viewers get a taste of Bundy's skilful manipulation, the same gaslighting tactic which lured in his victims. It appears uncertain if Wood's character makes it through to the otherside without blurring the lines of his own set of values.
Check out the official trailer below:
Related: How Tall Is Elijah Wood?
There's a laundry list for movies and TV series about serial killers that keeps growing and growing. The list for Ted Bundy movies alone is about ten and counting, the most recent one being Extremely Wicked, Shockingly Evil and Vile (2019), starring Zac Efron. The process of exploring criminal minds that are capable of executing inexplicably evil acts can be tricky. Whether No Man of God provides a unique enough approach remains to be seen. The film is scheduled to be released in theaters and On Demand on August 27.
Next: How Netflix's Ted Bundy Documentary & Movie Are Different (& Which Is Better)
Source: RLJE Films