Nubia Is Saving Themyscira in New Wonder Woman Series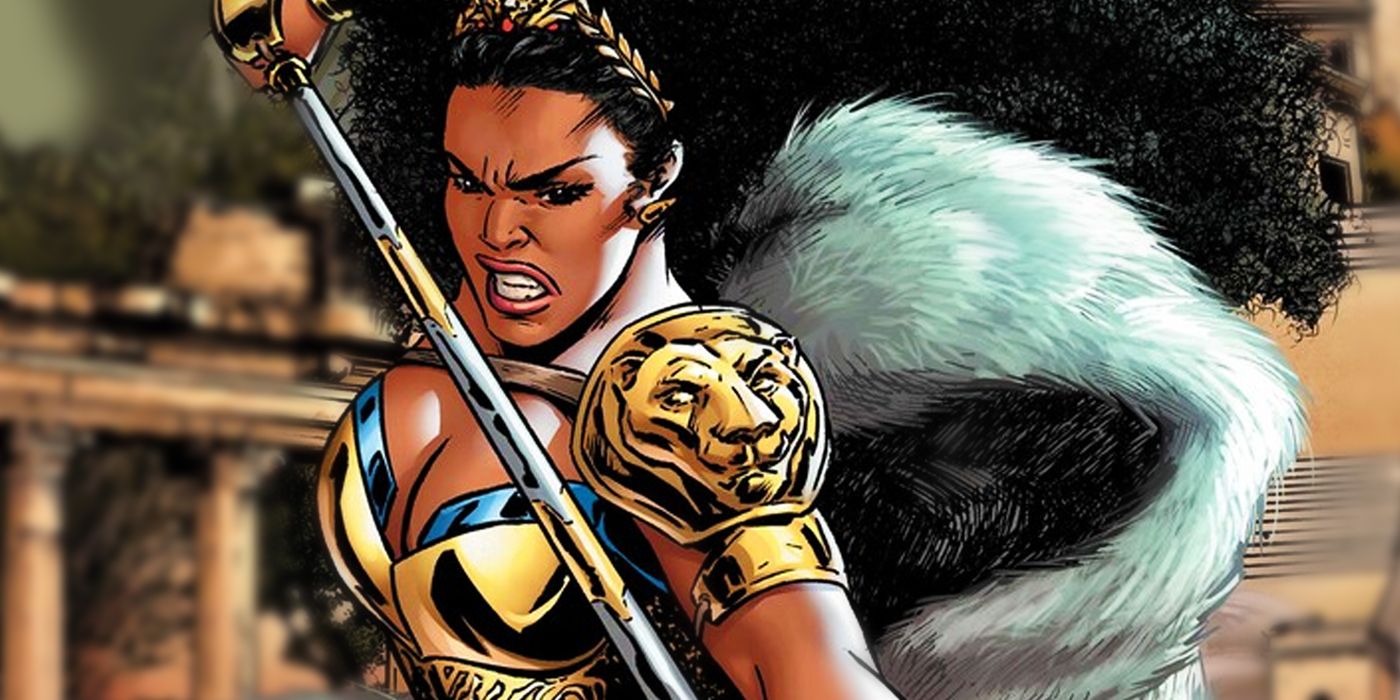 DC Comics has announced that Infinite Frontier's queen of Themyscira, Nubia, is getting her own series. Debuting as part of Wonder Woman's 80th-anniversary celebrations, Nubia & The Amazons will be one of the two new titles that DC will be launching in October. The miniseries is being written by Vita Ayala and Stephanie Williams with art from artist Alitha Martinez. The other new series is Wonder Woman Historia: The Amazons, a new DC Black Label series about Wonder Woman's mother, Hippolyta.
Nubia was introduced in 1973's Wonder Woman #204. Nubia was expected to become the new Wonder Woman of Infinite Frontier, however, she was given another very important title instead. In Infinite Frontier #0, Hippolyta announced that she would be leaving Themyscira and take Diana's place as a member of the Justice League. With Hippolyta's absence, the vital role of queen of Themyscira was left in need of someone to take her role. After a set of challenges, Nubia was the only Amazon left. Having proved her worth and resilience, Nubia was crowned the new queen of Themyscira.
Related: Wonder Woman is Finally Returning Home in Infinite Frontier
Now, DC Comics is finally putting the spotlight on the new Amazon queen with Nubia & The Amazons. This marks Nubia's first solo series to date and it's been confirmed to take place in DC's mainline continuity, meaning that issue one will pick up the pieces that we've been told since Nubia's crowning in Infinite Frontier #0. DC teases the miniseries will explore the challenges of being the queen of Themyscira and that the island will never be the same after Nubia's rule. It's really exciting to see Nubia getting the attention she deserves as Infinite Frontier has teased her importance, but she's only reappeared a few times since taking on her new role. Though it seems that Nubia & The Amazons will be mainly contained to Paradise Island, it will have big ramifications for the future of all Wonder Women. Check out the cover and solicit information for the first issue below: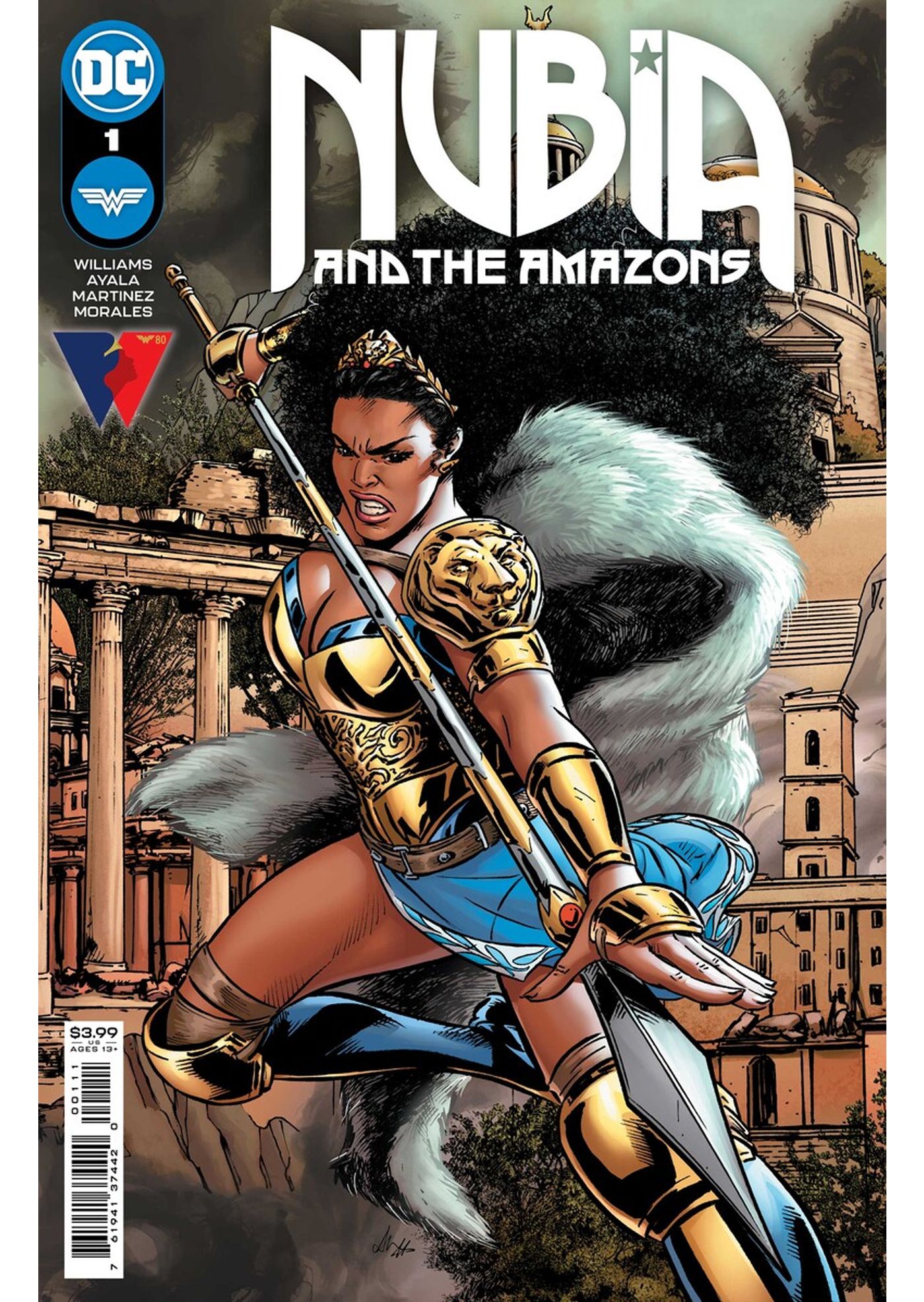 NUBIA & THE AMAZONS #1
Story by Vita Ayala and Stephanie Williams
Pencils by Alitha Martinez
Inks by Mark Morales
Cover by Alitha Martinez
$3.99 US | 32 PAGES | 1 of 6
Variant by Maika Sozo
1:25 Variant by Joshua Swaby
$4.99 US (Card Stock)
ON SALE 10/5/21
After the thrilling events of Infinite Frontier, Nubia becomes queen of Themyscira, but the new title also brings challenges. With the unexpected arrival of new Amazons, our hero is forced to reckon with her past and forge a new path forward for her sisters. Little does she know, a great evil grows beneath the island and it's up to this former guardian of Doom's Doorway to unite her tribe before paradise is lost forever!
This unforgettable miniseries from writers Vita Ayala and Stephanie Williams, along with all-star artist Alitha Martinez (Future State) brings the fan-favorite character back to the DCU for good. After Nubia, the world of the Amazons will never be the same!
Nubia & The Amazons will kick off with the new queen having to deal with a set of new arrivals to the island. Their appearance is unexpected and the whole island will be looking towards Queen Nubia to figure out what to do with them. Will the Amazons welcome them with open arms or not? It seems these new Amazons' arrival coincides with a new threat that lurks beneath Themyscira. How far will the Amazon queen go to protect her people?
Nubia will be forced to reckon with her past in order to forge a new path for her Amazon sisters. Naturally, things on Themyscira won't be running the same as they used to. Changes are coming and Nubia will have to unite her entire tribe if she's to defeat the island's new threat. DC Comics also teases that Nubia will be back in the DC universe for good. It's implied with her new role and this miniseries that the publisher has big plans for the fan-favorite character's future. The first issue will be available on October 5 as part of Wonder Woman's 80th-anniversary celebrations.
Next: Wonder Woman Knows the New Superman is DC's Most Important Hero