OnePlus Buds Pro Vs. Buds Z: Is It Worth Spending $100 More?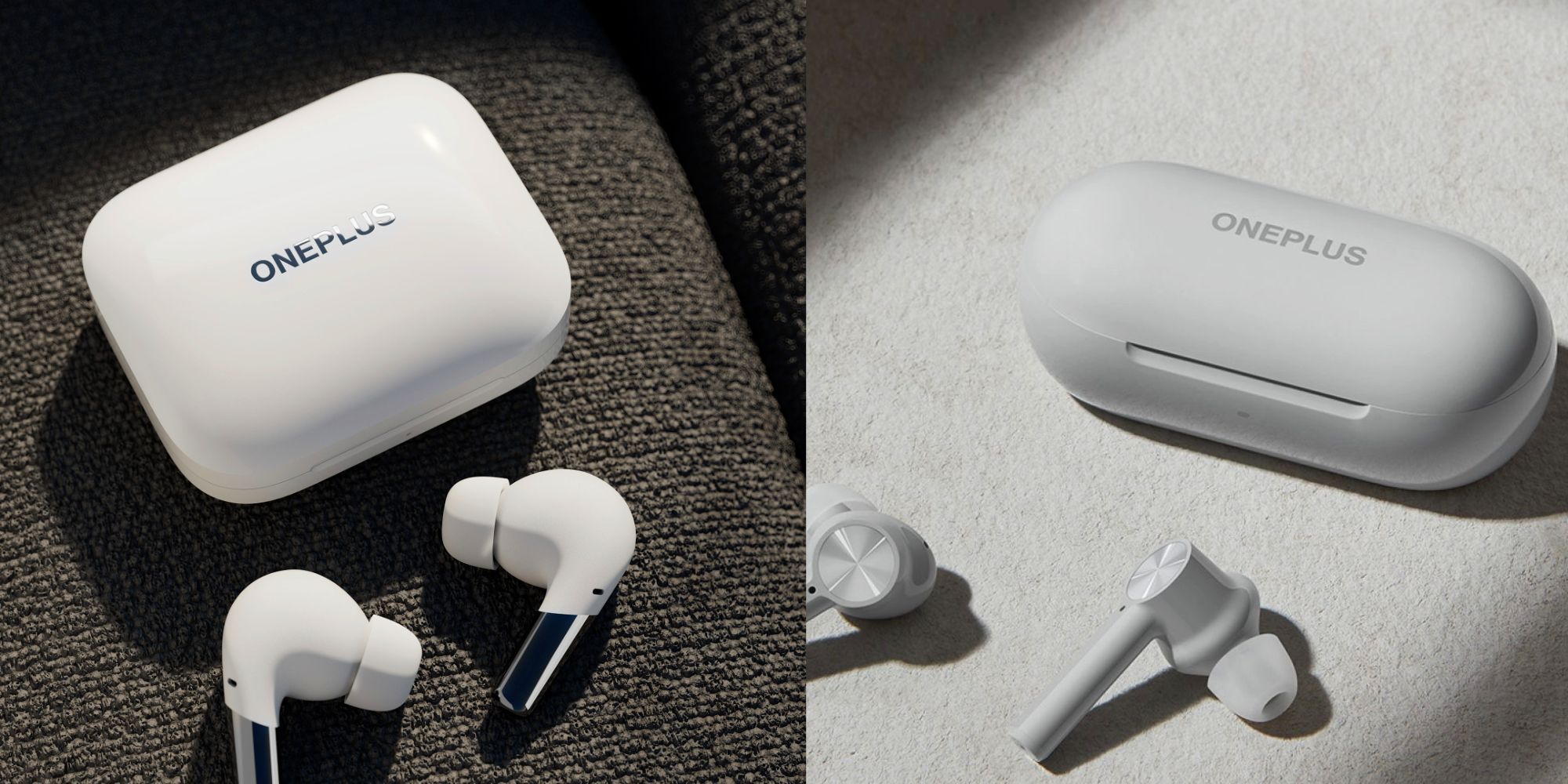 The OnePlus Buds Pro and Buds Z are both compelling earbuds for different reasons — but which is the best choice for most people? The answer ultimately comes down to which features someone is after and how much money they're willing to spend. Wireless earbuds are plentiful in 2021. There are options for people with extremely tight budgets, ones that offer every possible feature for a high price, and others that sit right in the middle. That's not to say one type of earbud is objectively better than the other, just that there are different types for different people.
In the case of OnePlus, this is something that's seen right within its own lineup of OnePlus Buds earbuds. In July 2020, the company launched its first pair of OnePlus Buds to target the mid-range earbud market. A few months later, the OnePlus Buds Z were released as a more affordable alternative for folks with tighter budgets. Then, in July 2021, the OnePlus Buds Pro debuted as OnePlus's first flagship earbud offering. Each model comes with its own set of pros/cons. For a lot of people, the choice ultimately comes down to the lowest-end OnePlus Buds Z or top-tier OnePlus Buds Pro.
Related: Beats Studio Buds Review
To kick things off, let's take a look at the design of each earbud. With the OnePlus Buds Pro, OnePlus took a lot of inspiration from the popular AirPods Pro. The earbuds have an oval-like top, short stems, and customizable ear tips. It's not the most original earbud design ever seen, but it's also highly functional and looks quite good in the process. The OnePlus Buds Z, by comparison, have a distinctly cheaper-looking aesthetic. They feature longer stems, the body isn't quite as seamlessly crafted, and they just look like lower-cost earbuds. Each pair of earbuds is quite functional, however, as both the OnePlus Buds Pro and OnePlus Buds Z feature an IP55 dust/water-resistance rating and in-ear detection for automatic play/pause controls.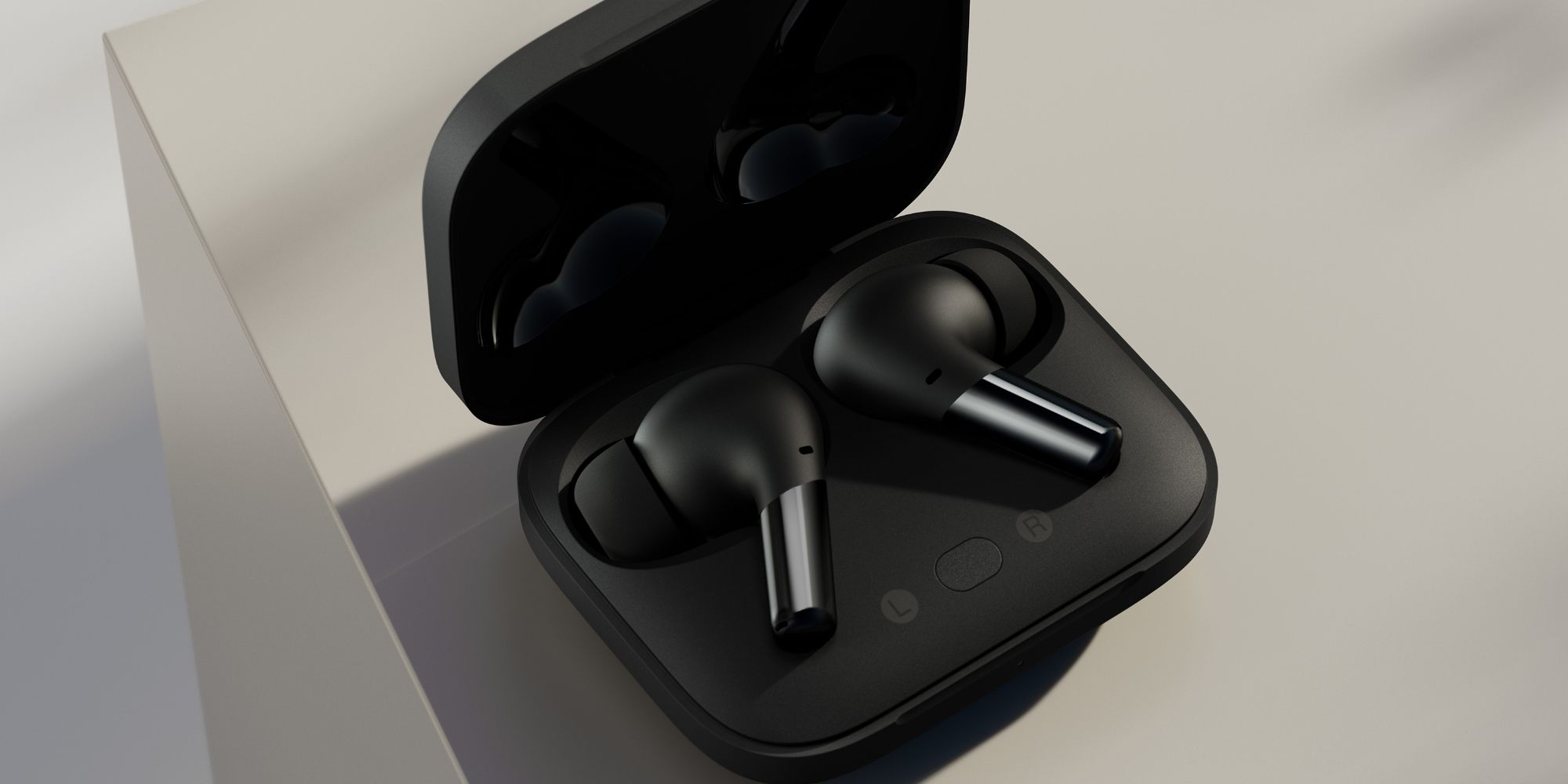 In regards to sound quality, this is where the OnePlus Buds Pro really take the lead over the OnePlus Buds Z. The Buds Z feature impressive 10mm drivers for the price, with OnePlus also offering a Bass Boost feature to crank up the low-end at the touch of a button. For earbuds that cost as little as the Buds Z do, they sound quite good. The OnePlus Buds Pro, however, are objectively better. Not only do they feature larger 11mm drivers for more impactful audio, but they also come equipped with active noise canceling. This allows the Buds Pro to silence background noise around someone, enabling them to focus on their music or podcast with minimal distractions.
Another area where the OnePlus Buds Pro come out ahead is with battery life. For the Buds Z, OnePlus promises up to 20 hours of total battery life (including the charging case) and 3 hours of additional listening time after just 10 minutes of charging. The OnePlus Buds Pro, by comparison, deliver up to 38 hours of battery life and 10 hours of listening time after the same 10 minutes of charging. There's also the fact that the Buds Pro's case supports Qi wireless charging, whereas the Buds Z case does not.
And, of course, there's the matter of price. The OnePlus Buds Pro are set to go on sale in September for $149, which is an extremely fair price considering everything they bring to the table. On the other hand, OnePlus Buds Z can be purchased for just $49 (and are often discounted to $39). For the person that needs active noise canceling, the longest possible battery life, and values a sleeker design, OnePlus Buds Pro are a great option. However, for anyone who doesn't consider those things necessary, OnePlus Buds Z might still be the better overall choice. They certainly aren't as premium and lack a couple of features, but the value proposition is undeniable. Depending on how much money someone's looking to spend, both the Buds Pro and Buds Z can be justified as easy recommendations.
Next: Every AirPods Feature That Works With Android
Source: OnePlus