Original Legend Of Zelda Cartridge Sells For Record-Breaking $870,000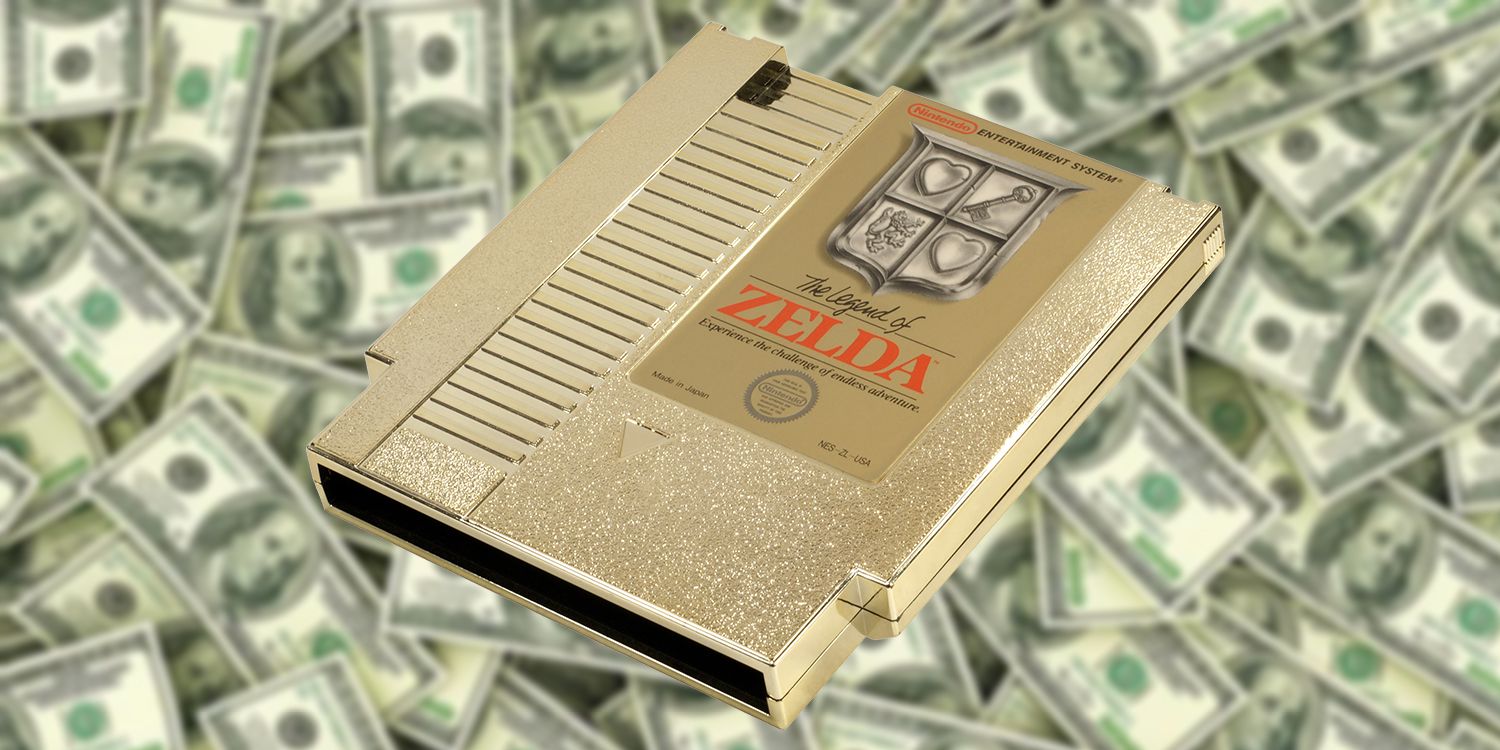 An early production sealed copy of the original Legend of Zelda has sold for $870,000, making it the current most expensive game to be sold. This overtakes the previous record set by a sealed copy of Super Mario Bros., which sold for $660,000.
This copy of The Legend of Zelda was one of the first produced copies of the game. and it was previously auctioned at a bid of $110,000. This variant of the cartridge, produced in late 1987 and dubbed the "NES R" variant, was one of the first versions of the game before it was replaced by the "Rev-A" variant. It is only surpassed in value by the "NES TM" variant, of which only one sealed TM cartridge is said to be in existence, but its whereabouts on the market are unknown. This status is what earned it the title of "a true grail among games."
Related: Why An Among Us Chicken Nugget Sold For Almost $100,000
On July 9th, Heritage Auctions tweeted that the rare Legend of Zelda cartridge sold for $870,000. This makes that Legend of Zelda cartridge the highest selling game there is to date. This also marks the second time this year that the most expensive game record was broken, with the aforementioned Super Mario Bros. cartridge having been sold in April. The buyer of this cartridge is currently unknown.
Despite this staggering record set, there is still the possibility that it could be overtaken by another valued cartridge on sale, one that's close to the same value as the Legend of Zelda cartridge. That game is a golden NES Nintendo World Championships cartridge, another coveted "holy grail" in gaming. Only 26 gold cartridges were said to be produced, and less than 20 are said to exist today. The cartridge was put up for sale on eBay for $1 million in June, and it's still on sale waiting for a daring owner to purchase it.
It's possible that this record could be broken yet again this year, by the Nintendo World Championships cartridge or otherwise. Every year, sales records continue to be broken by sales from auctions. Pokémon cards in particular have been going up in value to the point of some stores needing to pull them from the shelves to halt scalpers. It could be only a matter of time until this new record is surpassed by a truly massive video game sale, possibly topping $1 million. Whether it be a limited NES cartridge like the Nintendo World Championships, Super Mario Bros., The Legend of Zelda or otherwise, the day a limited video game sells for $1 million will be a day to remember.
Next: Why Pokémon Cards Are Worth Hundreds Of Thousands Of Dollars
Source: Heritage Auctions/Twitter