RHOBH: Camille Grammer-Meyer Mocks Erika Jayne's Crying 'Act'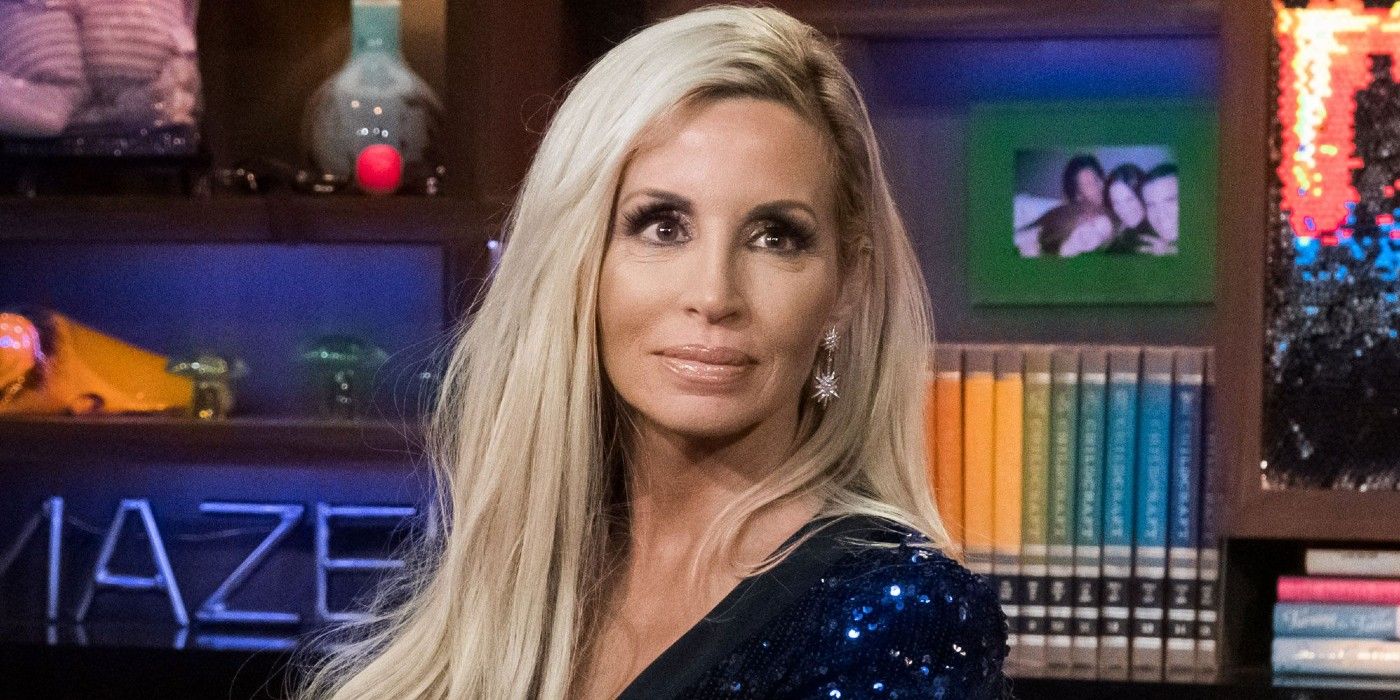 Camille Grammer-Meyer openly mocked The Real Housewives of Beverly Hills star Erika Jayne for putting on a crying "act" to win over the court of public opinion. RHOBH fans watched her get messy as she inserted herself into the "Pretty Mess" singer's issues. It was clear that fans and Camille were not impressed.
Viewers of The Real Housewives of Beverly Hills watched as Camille mended fences with Kyle Richards during last season's storyline. Camille was never a fan-favorite for the two seasons she appeared on full-time. Camille's attitude rubbed viewers and cast members the wrong way. But the 52-year-old has made sporadic appearances since leaving the show after season 2 as a "friend of the housewives." And as a guest, she will always be remembered for her air of entitlement. Even though she is no longer on the show, she is continuing to scream her opinion from the social media rooftop.
Related: RHOBH: Tom Girardi's Conservatorship Becomes Official Amid Failing Health
Bravo fans did not need any help from the former dancer to figure out that RHOBH star Erika's story was not adding up. But after Wednesday's episode, Camille took to Twitter to shed some light on the crocodile tears that Erika produced. In a tweet, she replied to a fan, writing that when the women and crew filmed in the Caribbean, Erika's makeup was perfect even after a Baywatch run, saying, "We filmed in the Bahamas season 9 and we were all swimming in the water. I don't remember seeing EJ's mascara run after swimming underwater. Just saying." Check out the tweet below:
Bravo viewers immediately sided with Camille's take, with some even expressing that they wish she were back on The Real Housewives of Beverly Hills. The former diamond holder felt that Erika's act was all for attention and to incite pity, while others felt the Chicago actress used cheap mascara in order to look more upset than she actually was. Erika has always been know as the ice queen, with followers pointing out that she embraced the title and is now paying for it since no one believes her when she becomes emotional.
As most avid watchers know, Erika filed for divorce from her husband, Tom Girardi, back in November of 2020. Both have been accused of a sham divorce. A lawsuit has also been filed against them on behalf of Lion Air Flight 610, as they have been accused of hiding victims' money. Recently, a judge ruled that the victims can go after RHOBH star Erika's assets.
The Real Housewives of Beverly Hills airs Wednesday at 9pm on Bravo.
Next: RHONY: Tiffany Moon Jokes About Replacing Ramona Singer
Source: Camille Meyer/Twitter