RHOC: Tamra Provides Update After Implant Removal Amid Health Concerns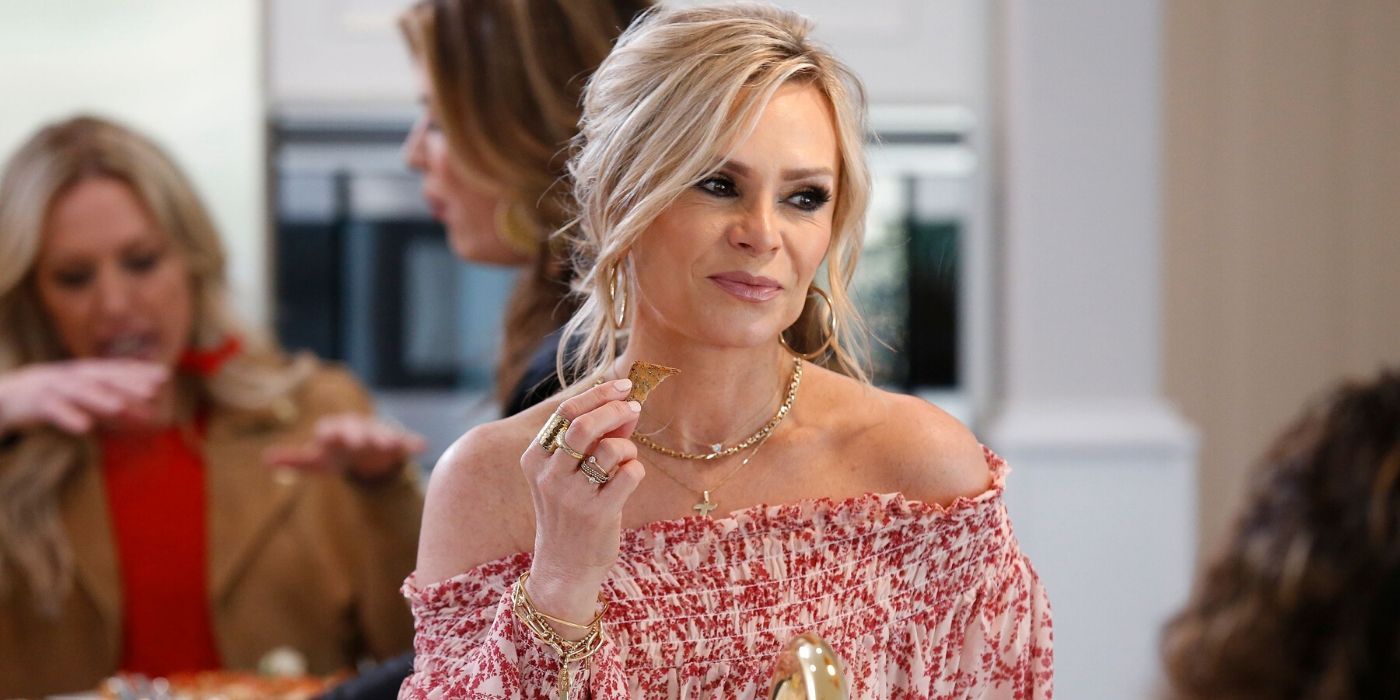 After getting her breast implants removed, Tamra Judge from The Real Housewives of Orange County admits she is on the mend. Besides getting her breast implants removed, the former housewife has been in the news recently after it was rumored she may be returning to the reality series as a 'friend of' after leaving two seasons ago. If she returns, Tamra will be joined by former fan-favorite Heather Dubrow and returning cast members Gina Kirschenheiter, Emily Simpson, and Shannon Beador.
Viewers were first introduced to Tamra when she originally joined the Bravo series for season 3 and exited after season 14. As one of the longest-running housewives in history, Tamra has become an icon in the franchise. Now that she may be returning as a 'friend of' for season 16, fans are excited to see what she will bring to the show and how she will mesh with her new castmates.
Related: RHOC: Bravo Confirms Kelly, Braunwyn & Elizabeth Will Not Return
On Tuesday, Tamra shared with her followers on Instagram how she has been feeling since getting her breast implants removed. The 53-year-old admitted that even though she has been a bit sore, she is starting to feel more like herself. "Implants & capsules removed. Feeling tired & a little sore as expected," she began in the caption. "I'm pretty sure Not working-out will be the hardest part for me." She added, "I know it sounds crazy but I woke up today with rosy cheeks, No sinus congestion and happy thoughts. I'm hoping I will continue to see health improvements as the weeks go on." Despite some swelling, her plastic surgeon, Dr. Milind K. Ambe, said she has been progressing well during the healing process.
In September, she plans on sharing her BII (Breast Implant Illness) journey in more depth with her followers. In the meantime, the reality star is focusing on healing her body. Besides the support of her fans, Tamra also received well wishes from her fellow Bravoelebrities. Cynthia Bailey from The Real Housewives of Atlanta sent her regards, as well as Monica Vaswani and Bali Chainani from Family Karma. Tamra announced she will be removing her breast implant in early July after she believed they were causing different health issues. Some of her symptoms included swollen joints, fatigue, thyroid issues, as well as inflammation in her bladder, sinus, and gut.
It seems ever since Tamra left The Real Housewives of Orange County, she has been working on bettering herself. Not only did she remove her breast implants to fix certain health issues, but she also cut certain friends she met on the show. If Tamra does return, hopefully, she keeps up with her personal care.
Next: RHOC: Sean Burke Backs Up Braunwyn & Seeks to Have Lawsuit Tossed
Sources: Tamra Judge