RHOP: Everything To Know About Wendy's Husband Edward Osefo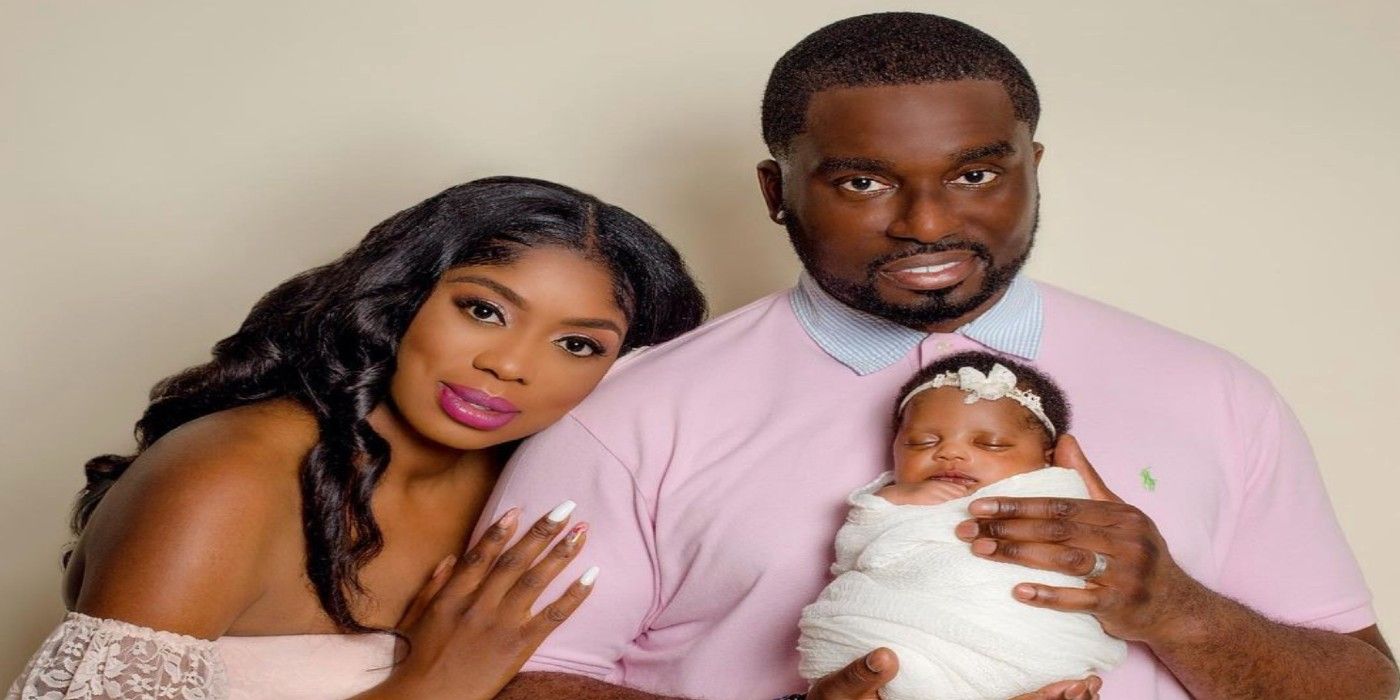 After Wendy Osefo joined The Real Housewives of Potomac last summer, viewers met her husband Edward "Eddie" Osefo, as well. Wendy and Eddie portray their relationship as the ideal American family, sharing two boys and a newborn baby girl together. Even though they had a few ups and downs with Eddie's family who didn't approve of their marriage, the couple managed to make it through the difficult time as a team.
Viewers met Wendy and Eddie for the first time when she became a full-time cast member on RHOP last year. The former newbie introduced herself as Dr. Wendy Osefo, a political commentator, an assistant professor at Johns Hopkins School of Education, and the recipient of a doctorate in public affairs and educational speaking. Last year, Wendy and her family life fell under the radar due to the RHOP Candiace versus Monique fight. Now she and Eddie are under the watchful eye of the audience, thanks to a nasty rumor that was spread about her husband.
Related: RHOP: Why Quarantine Was 'Good' For Karen Huger's Marriage To Ray
Eddie Osefo is a Nigerian-American attorney who married Wendy in 2011. The couple met as teenagers and were friends for many years before they decided to make their relationship romantic. They began dating after they both graduated from college, which led to the start of a beautiful relationship. Since then, the pair have welcomed three children together: eight-year-old son Karter, six-year-old son Kruz, and two-year-old daughter Kamrynn. Before Eddie and Wendy started their family, Eddie was studying to become an attorney. According to Eddie's LinkedIn profile, the father of three attended the University of Maryland and received a degree in Computer Engineering. He then received his MBA from Rutgers Business School and a law degree from Rutgers Law School. After Rutgers, Eddie attended Georgetown University Law Center, where he received his Masters of Law and a Certificate in State and Local Taxation.
Eddie later worked for the accounting firm, PwC as an intern and later as a full-time attorney for six years. Now, he works as an attorney at RSM US LLP in Baltimore. Besides being a father, husband, and attorney, Eddie is also an entrepreneur and real estate investor, according to Eddie's Instagram bio. However, Bravo fans know Eddie as Wendy's husband from RHOP and they have recently been the subject of some nasty rumors. By the looks of the season trailer, Gizelle Bryant is accusing Eddie of having an affair.
The Real Housewives of Potomac season 6 has just begun, and viewers cannot wait to see how Wendy and Eddie react to the cheating rumors. Even though Eddie seems like a stand-up guy, there is a chance there is some truth to these rumors. Nonetheless, fans are in for a pretty interesting season.
Next: RHOP: Monique Samuels Opens Up on the Death of Her Iconic Pet
The Real Housewives of Potomac airs Sundays at 8 p.m. EST on Bravo.
Sources: Edward Osefo/ LinkedIn, Eddie Osefo/ Instagram