Richard E. Grant Wants Classic & Alligator Loki Spinoff Show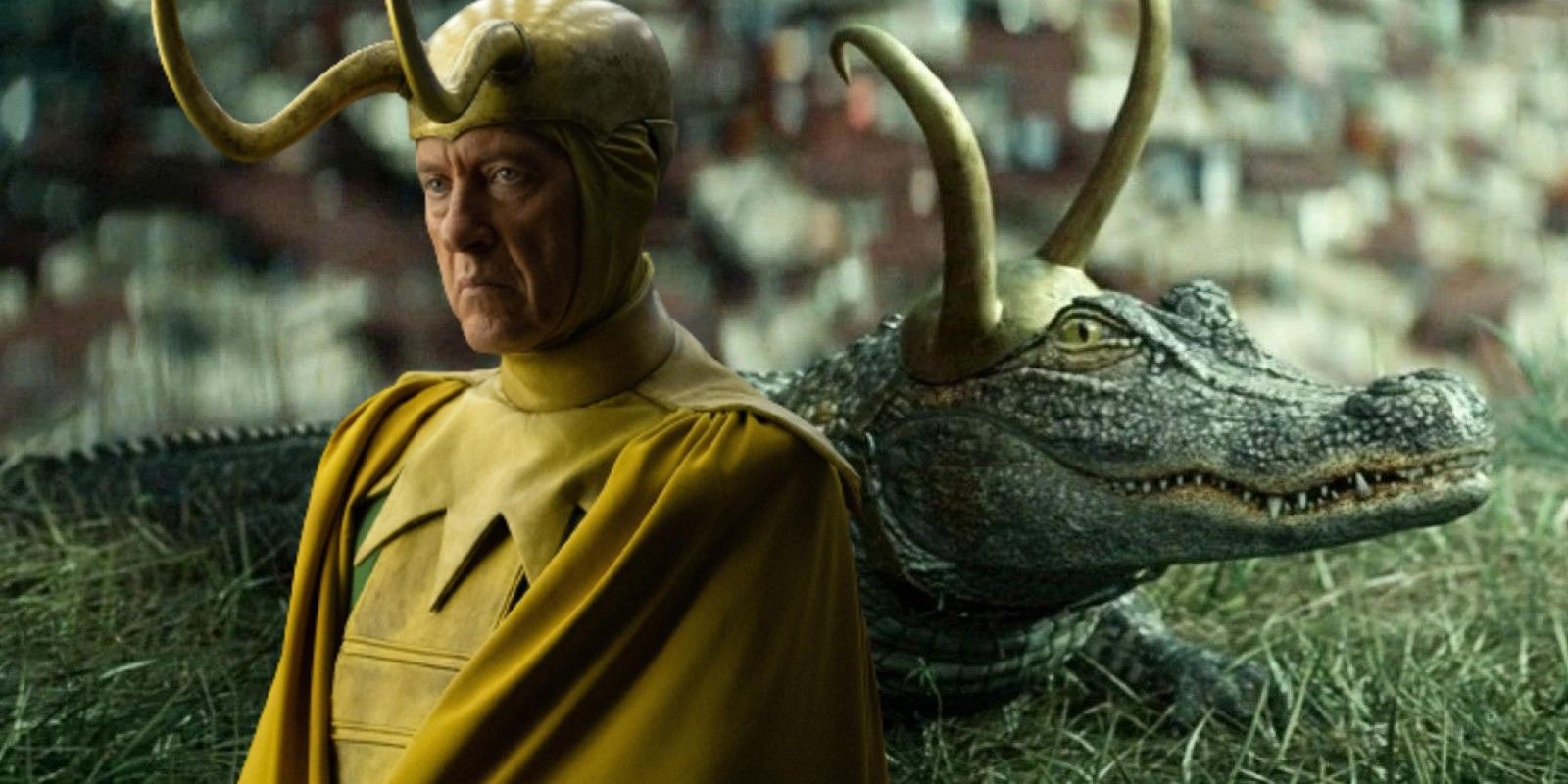 Richard E. Grant is interested in a Loki spin-off centered on Variants Alligator and Classic Loki. Going into Loki, Marvel's third television show made for Disney+, audiences knew they were going to see some new sides to Tom Hiddleston's titular God of Mischief. However, thanks to the series' multiversal premise, fans have also gotten the chance to meet multiple versions of him. Five episodes into its 6-episode run, Loki has featured everyone from a female version of the character (Sophia Di Martino's Sylvie) to a President Loki (Hiddleston again). Naturally, just like the original Loki, several of the Variants have become quick fan favorites.
Loki episode 5, in picking up from the previous installment's end-credits scene, put the spotlight on several Variants in particular. This includes Grant's Classic Loki, a version of the MCU's Loki who survived Thanos' attack in Avengers: Infinity War, and Kid Loki (Jack Veal), a young trickster who turned heads by revealing he killed Thor in his timeline. The biggest star of Loki episode 5, though, just might be Alligator Loki, who quickly became the subject of lots of fan art and memes online.
Related: Loki Episode 5: Every Marvel Easter Egg In The Void
Grant sat down with EW recently to talk about his brief but memorable stint in the MCU. Right off the bat, conversation turned to Grant's alligator co-star (who, of course, was actually a stuffed pillow on set). The actor spoke highly of working with Alligator Loki and added that the two could make for an excellent spin-off. Grant said:
Alligator Loki was fantastic because in reality, he was three stuffed sofa cushions that had been sewn roughly together to react to. [Laughs] The fact that I was the only person that could understand what he was saying was just fantastic. I think it's the perfect segue into having Classic Old Loki and Alligator Loki as a sub-series to go to next.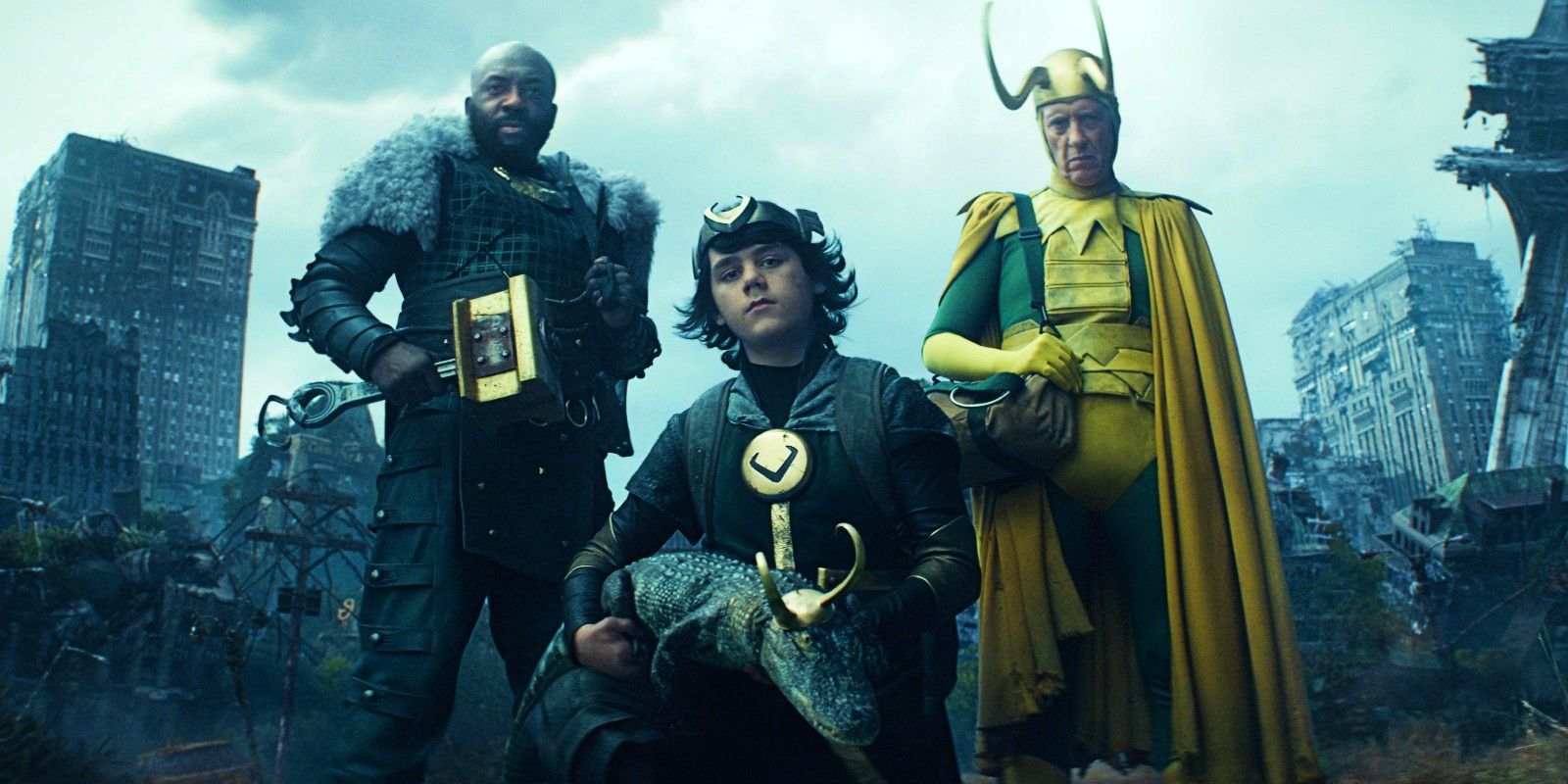 Alligator Loki was last seen venturing off into the Void with Kid Loki. Classic Loki, meanwhile, sacrificed himself in a glorious show of power so that the MCU's Loki and Sylvie could press forward with their plan to face the creator of the TVA. Because of that untimely end, it seems unlikely that fans will see more of Classic Loki in the future. However, should the opportunity for a return arise, Grant has said he wouldn't turn it down. A spin-off with Alligator Loki certainly seems like an excellent reason to return, doesn't it?
Loki is down to its final episode, and it's anyone's guess as to what will happen. Hiddleston has promised fans will get answers about the TVA, and many are hoping to see Mobius M. Mobius (Owen Wilson) achieve his dreams of riding a jet ski. With rumors swirling of Loki getting a second season, there's even a chance things will end with a cliffhanger. It would be nice to see characters like Classic Loki and his alligator pal again, but unless they get a spin-off, episode 5 might've been the last of them. It's a good thing then that they made as great of an impression as they did.
More: Why Classic Loki Laughs When He Dies
Loki episode 6 premieres Wednesday on Disney+.
Source: EW