Snake Eyes Movie Video Shows Off The Cast's Fight & Stunt Training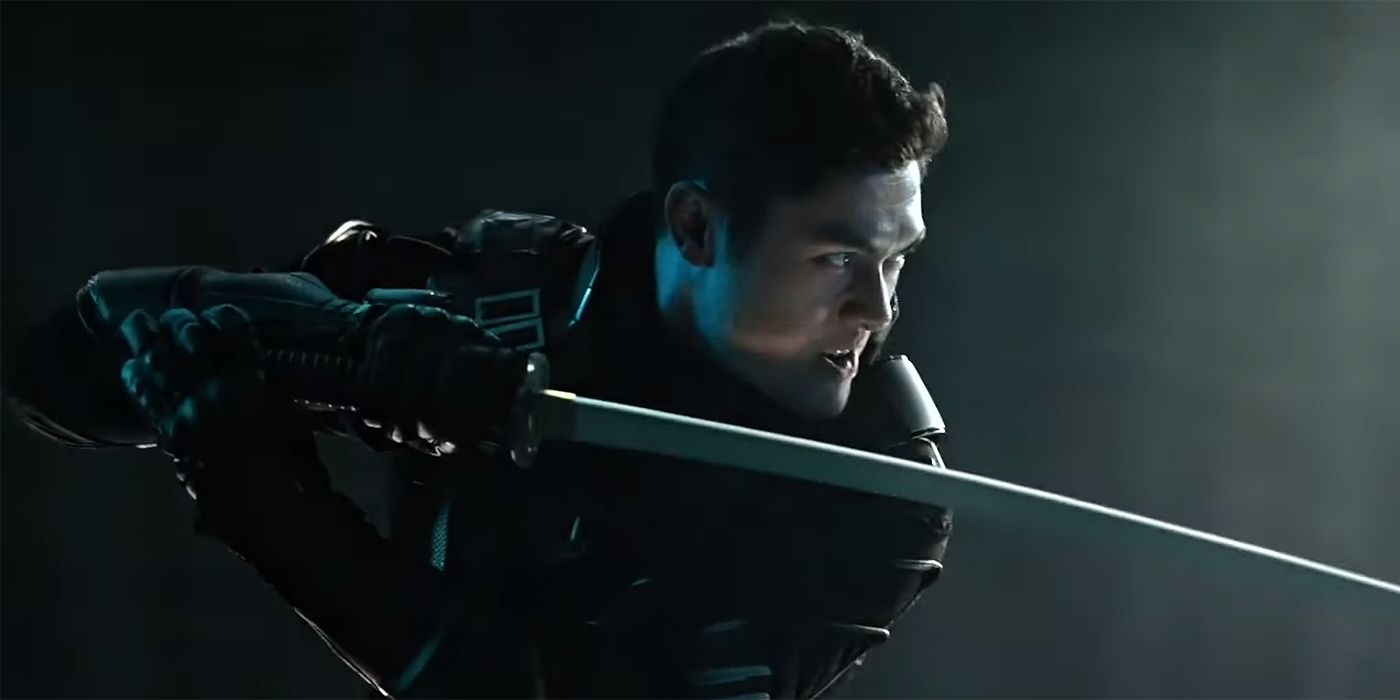 A video for Snake Eyes: G.I. Joe Origins highlights the stunt and fight training the cast underwent for the film. The live-action franchise centered on Hasbro's iconic product line first entered development in 2003 before being delayed for political reasons and finally made its way to the screen in 2009 with the Channing Tatum-led G.I. Joe: The Rise of Cobra. Though poorly-received, the film was a box office success and earned a sequel, Retaliation, which added Dwayne Johnson, Bruce Willis, and several others to the cast.
After nearly eight years of figuring out a future path for the franchise, Paramount elected to shift development towards a spin-off centered on the iconic ninja Snake Eyes and his origin story. Assembling a cast led by A Simple Favor and Crazy Rich Asians breakout Henry Golding, production moved along swiftly. Having surpassed multiple COVID-19-related delays in its release, Snake Eyes is finally nearing its arrival.
Related: Upcoming Movies & TV Shows Amazon Will Own After The MGM Deal
With just two weeks left until the film arrives in theaters, Fandango took to Twitter to share a new featurette for Snake Eyes. The video offers a look at the cast and crew's training in both stunt and fight work with Fight Coordinator and 2nd Unit Director Kenji Tanigaki. Check out the exhilarating new look below:
Where the first two films struggled to find an exciting way to bring the action to life with both CGI and practical effects, it looks like Snake Eyes is making a nice effort to ground its sequences. Given how well properties like the John Wick and Atomic Blonde franchises have been received for their practical action and firsthand stunt work from the actors themselves, it's great to see the Snake Eyes filmmakers keeping this trend alive. Especially given the martial arts nature of the story and actors Andrew Koji and Iko Uwais' background in martial arts and stuntwork, director Robert Schwentke's decision to move away from CGI looks like it was the right call.
Having Tanigaki, well-known for his stuntwork on Blade II and the Donnie Yen-led Enter the Fat Dragon, appears to be paying off for Snake Eyes: G.I. Joe Origins. With the action looking to be the best yet in the Hasbro franchise, the biggest hope is that the story can reach the same heights. Past footage has suggested it may do just that. Only time will tell when the film finally arrives in theaters on July 23.
More: Why Snakes Eyes Looks So Much Better Than The G.I. Joe Movies
Source: Fandango/Twitter