Space Jam 2 Director Details The Michael Jordan Cameo He Wanted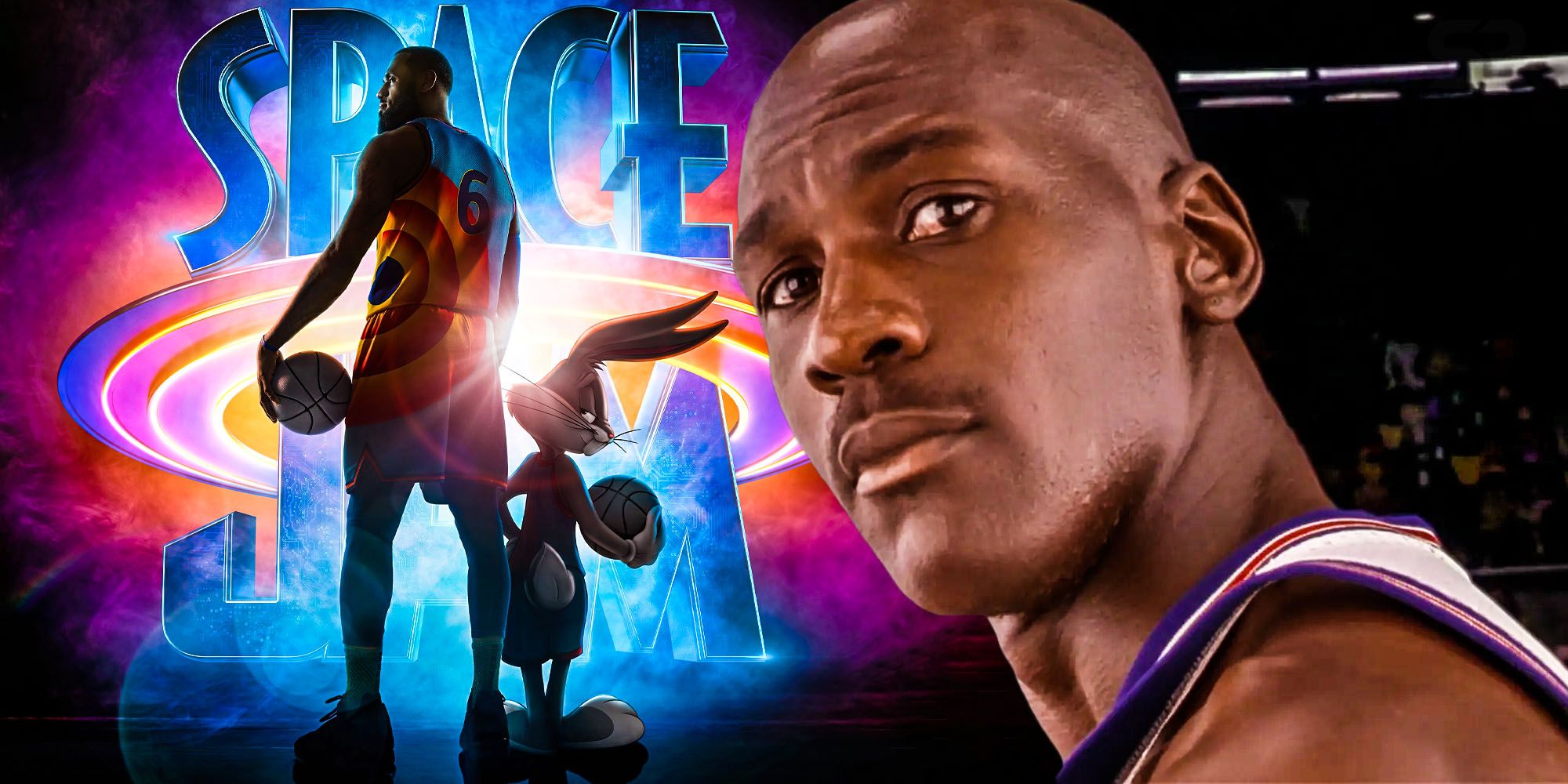 [The following contains spoilers for Space Jam: A New Legacy]
Space Jam 2 director Malcolm D. Lee details the Michael Jordan cameo he wanted for the movie. LeBron James' Space Jam: A New Legacy is a winner at the box office with $31 million in its opening weekend, good enough to outpace Black Widow for the top spot. And James is currently having a good time dunking on the movie's haters because of this.
It remains to be seen though whether A New Legacy ultimately racks up enough box office money to surpass the original 1996 Space Jam, which took in $250 million worldwide. The second Space Jam certainly outpaces the original in terms of pure wackiness, with its wild story about basketball star James and his tech-savvy son being sucked into the Matrix-like Warner 3000 Serververse, a domain lorded over by a supervillainous algorithm (Don Cheadle) and containing every character ever featured in a Warner Bros. movie. This crazy premise not only allows James to interact with the Looney Tunes, it also sees him synergistically meeting up with DC characters like Superman, Batman and Wonder Woman, as well as other figures from Warner Bros.' live-action movies – even some very incongruous ones like the War Boys from Mad Max: Fury Road.
Related: Space Jam 2: Michael Jordan Cameo Twist Explained
One "character" from the Warner Bros. universe who doesn't show up in Space Jam 2 is NBA Hall of Famer Jordan, the star of the original Space Jam. Of course as fans already know, A New Legacy does find a way to work in a Jordan cameo anyway – with Michael B. Jordan of Black Panther fame standing in for the basketball legend. Though the movie's Jordan cameo ultimately proves to be one of its funniest jokes, director Lee has still expressed regret that he never got to film an appearance for the NBA's Jordan. In a recent interview with EW, Lee outlined exactly what he had in mind for the "real" Jordan: a post-credits scene sending up last year's hugely popular Jordan documentary The Last Dance. Lee said:
"We were holding out hope, but also knew that the likelihood was going to be very remote. Especially after The Last Dance came out, I was like, we've got to be able to do something, even like a tag at the very end after the credits with Bugs showing him the movie and saying, 'What do you think, Doc?' And just Jordan going, 'I took that very personal.' I wanted to do it! It would have been fantastic, but our movie is our movie and Space Jam is Space Jam."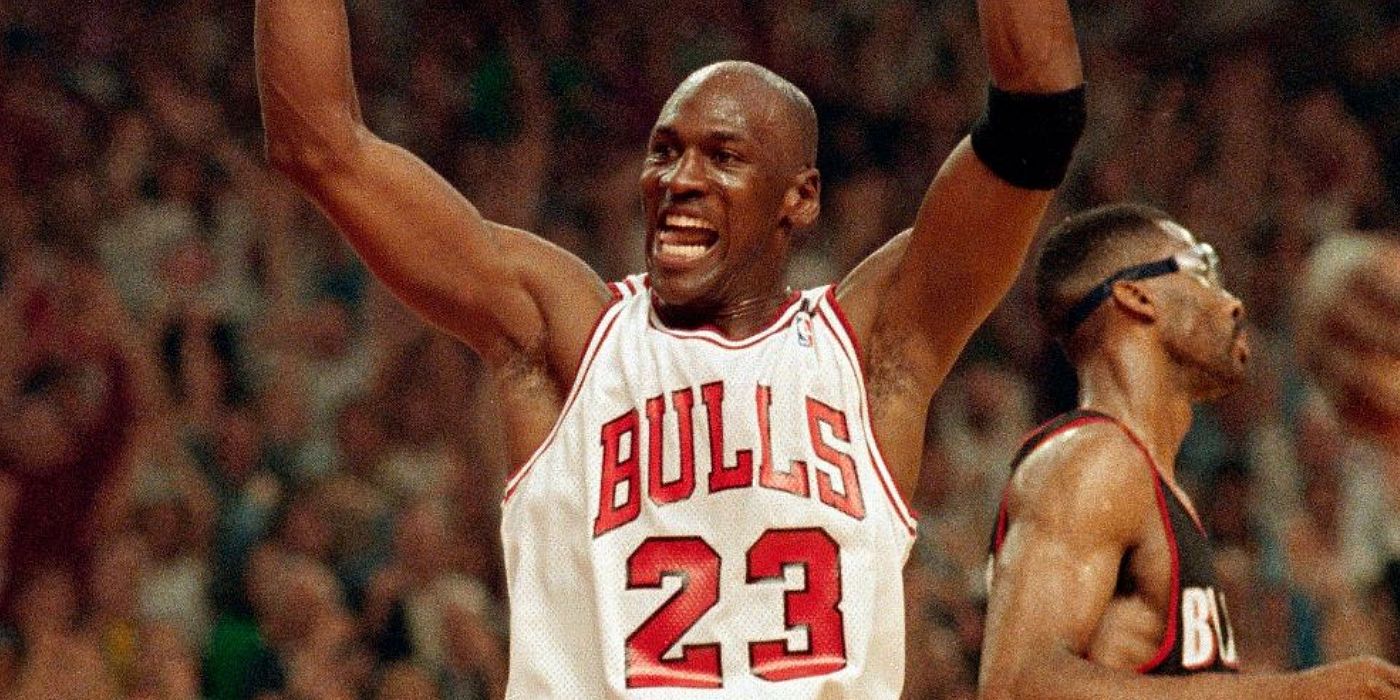 Indeed anyone who watched The Last Dance probably has an idea why Jordan did not agree to sign on for Space Jam: A New Legacy. Simply put, the basketball legend is ultra-competitive and takes everything "very personal." Though he's shown some willingness to poke fun at himself in the past, the thought of Jordan signing on to help James' movie with a cameo mocking his own somewhat insanely hyper-sensitive persona is beyond far-fetched. Jordan appearing in a post-credits moment would also have felt like him playing second-fiddle to James, something the older basketball star would never in a million years consent to do.
Of course the cameo Lee wanted would have put a very funny and appropriate button on the new Space Jam. But the director seems satisfied with the movie he was able to make even without his dream MJ scene. That Space Jam 2 was able to land a Jordan cameo anyway, with help from the much more laid-back Creed and Black Panther star, somewhat makes up for the lack of an appearance by the other Jordan (unless one is a huge MJ fan and is simply upset he didn't get into the movie). Certainly, Space Jam 2 had plenty of other wackiness going on besides. Arguably too much.
More: Why Space Jam: A New Legacy's Reviews Are So Bad
Source: EW