Star Wars Set Photos Show Real-Life Location Turned Into Imperial Base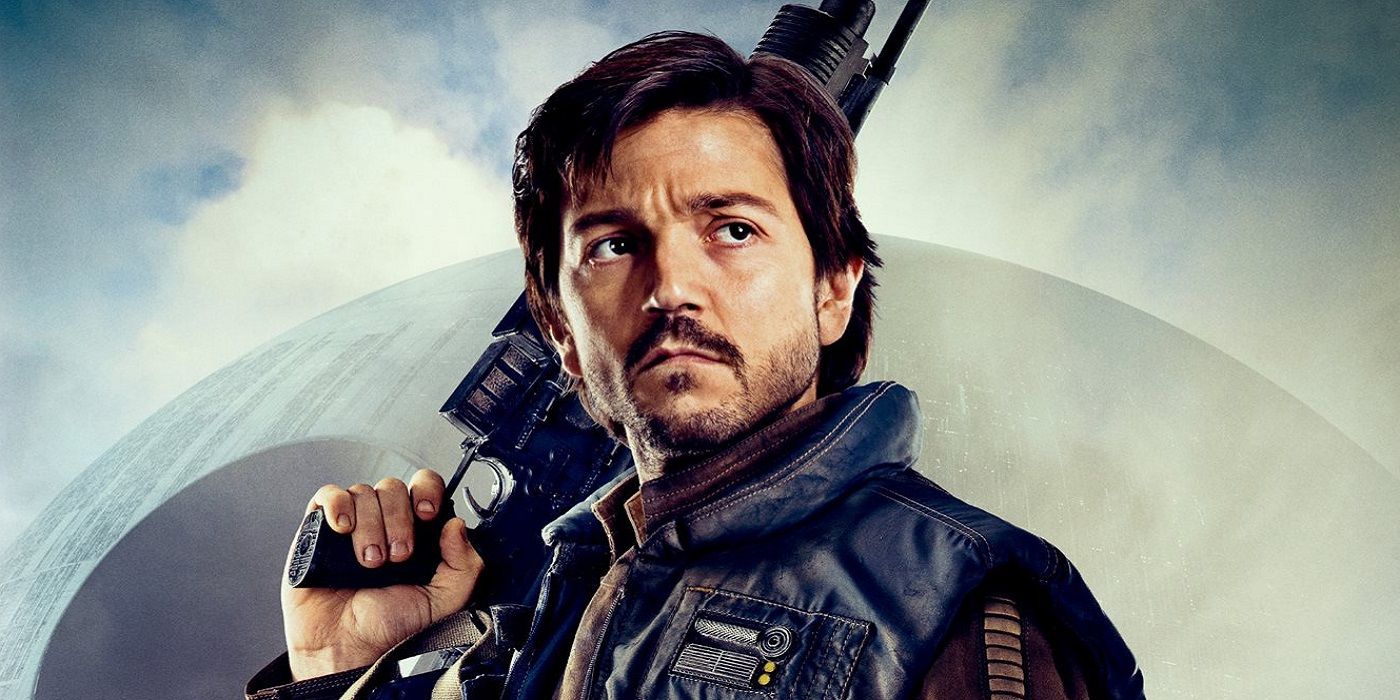 New photos from the set of the upcoming Star Wars series Andor show a real-life location turned into an Imperial base. Disney's acquisition of Lucasfilm in 2012 paved the way for the controversial sequel trilogy, but it also provided the massively popular spin-off film Rogue One: A Star Wars Story. Disney+ has allowed the franchise to expand even more with spin-off shows like The Mandolorian and many more in production. One of them is Andor, a prequel to Rogue One and an origin story for Cassian Andor (Diego Luna).
Since Andor is in the midst of the production process, specific plot details are not available quite yet, but its cast has taken shape. Luna will be reprising his role as the titular character. He will be joined by another returning character in Mon Mothma, played by Genevieve O'Reilly in Episode III - Revenge of the Sith and Rogue One. Newcomers include Robert Emms (Chernobyl), who appears to have been cast in a prominent role, while Stellan Skarsgård and Fiona Shaw seem to be supporting.
Related: Everything We Know About Andor, Disney+'S Rogue One Prequel
There have been plenty of photos to emerge from the set of Andor, giving fans a few hints at what's to come, such as the return of the Y-Wing, shoretroopers, and Rogue One's Sergeant Melshi (Duncan Pow). Now, r/StarWarsLeaks has the latest look at the Andor set (via nonoman12), which shows a real-life location's transformation into an Imperial base. Click below to check out the new Andor set photos:
Click here for the Andor set photos.
According to the Reddit user who shared the photos, they were taken on the Andor set at the Cruachan Reservoir in Scotland. The real-life dam has been decorated with some turrets, bunkers, and other set dressings to make it look like an Imperial stronghold. Based on this recent batch of set photos, Andor appears to be going all-out for Cassian's prequel series to match the grittier atmosphere of Rogue One.
These are the latest photos that have emerged from the set of Andor, which have indicated the Disney+ show will be stepping outside of the famous 360-degree virtual set where almost the entirety of The Mandalorian has been filmed. To invoke that grittiness of Rogue One, Andor is heading outside the soundstage for some good old-fashioned on-location shooting with practical sets.
Next: Star Wars: Why Ahsoka Could Appear In The Andor Series Before Her Own Show
Source: nonoman12/Reddit