Steam Deck Is Targeting 30 FPS At 800p Native Resolution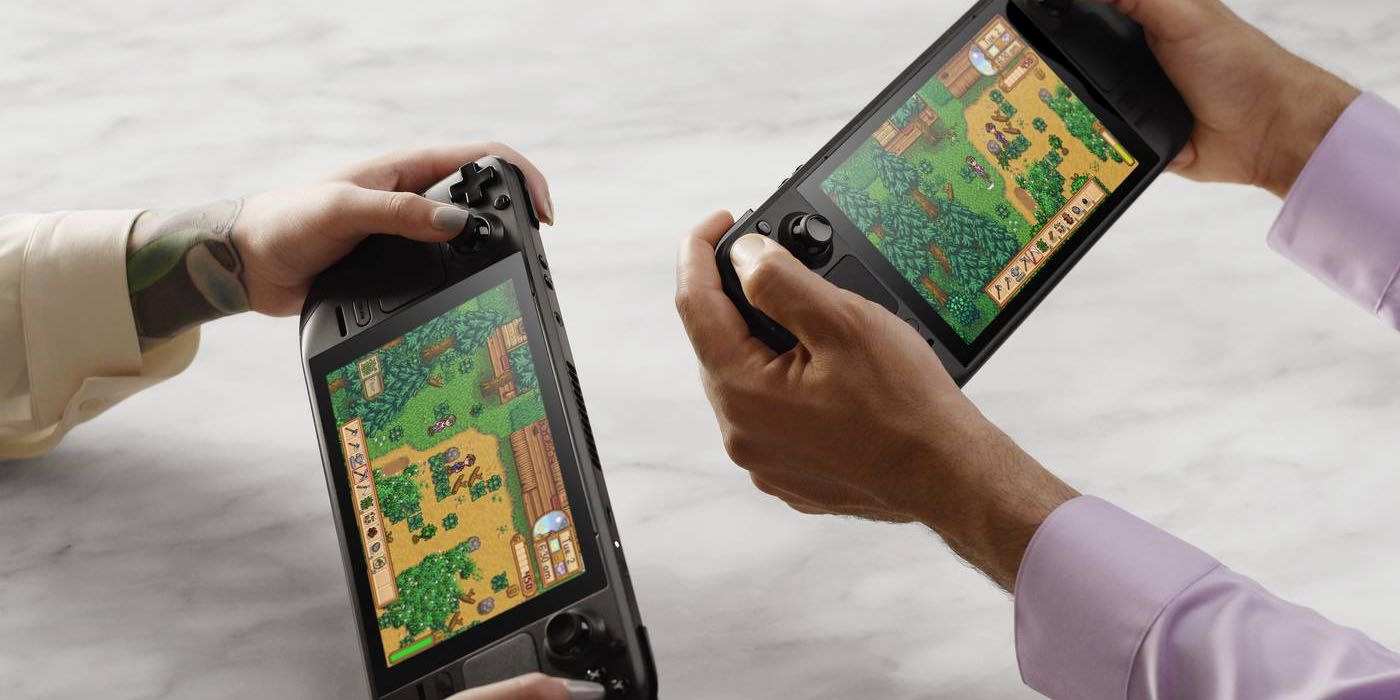 Valve says that the Steam Deck is running smoothly at 30FPS gameplay and an 800p native resolution, which is on par with the Nintendo Switch in Handheld mode. Steam's newly announced portable system has been making headlines ever since its surprise announcement last week, where it promised to allow players to take their full library of PC games with them on the go.
More details regarding the Steam Deck's technical specs and features have begun to come forward over the past few days, such as its improved user interface and support for SSD cards for additional storage space. Just like the Nintendo Switch (which many observers have naturally drawn comparisons to), the Steam Deck will include a dock to allow players to hook the device up to a TV screen, but Valve is promising that the Steam Deck will avoid the joystick drifting issue that has caused Nintendo no shortage of legal trouble over the past few years.
Related: Steam Deck Battery Life: How Long Each Charge Lasts
Valve's Pierre-Loup Griffais discussed the technical specifications and performance of the Steam Deck in a recent sitdown with IGN. He states that all of the games that have been tested on the Steam Deck have been running "without issue" when downscaled to 30 FPS at 800p resolution. He also notes that industry trends seem to value more stable framerates over higher resolution, but if players start demanding higher resolutions "we might be in a position where we might have trade-offs, but we haven't really seen that yet."
Watch IGN's interview with Pierre-Loup Griffais on YouTube here.
Despite ongoing concerns regarding storage space for notoriously bulky PC games, the potentially uncomfortable controller layout, and comparisons to the aforementioned Nintendo Switch, there is already a reasonable level of demand for the Steam Deck ahead of its planned launch this December. Pre-orders are being scalped off on eBay in a manner not unlike what happened to the PlayStation 5 and Xbox Series X during their own troubled launches last winter. Not everyone is on board with this new console yet though, as Ubisoft has hinted that its games might not be supported on the Steam Deck unless it proves a big enough success.
While some graphics purists may scoff at the Steam Deck's 30 FPS in light of more technically intense consoles and gaming PCs, downscaling is a necessary evil when it comes to running games on more portable hardware. On the other hand, hearing that all the recent titles have been running on the Steam Deck without incident is good news for players looking forward to trying out Valve's foray into handheld gaming when it hits stores later this year.
Next: What Steam Deck Could Mean For Valve's Video Games
Source: IGN/YouTube