Steam Deck's Affordable Price Is "Painful" For Valve But Necessary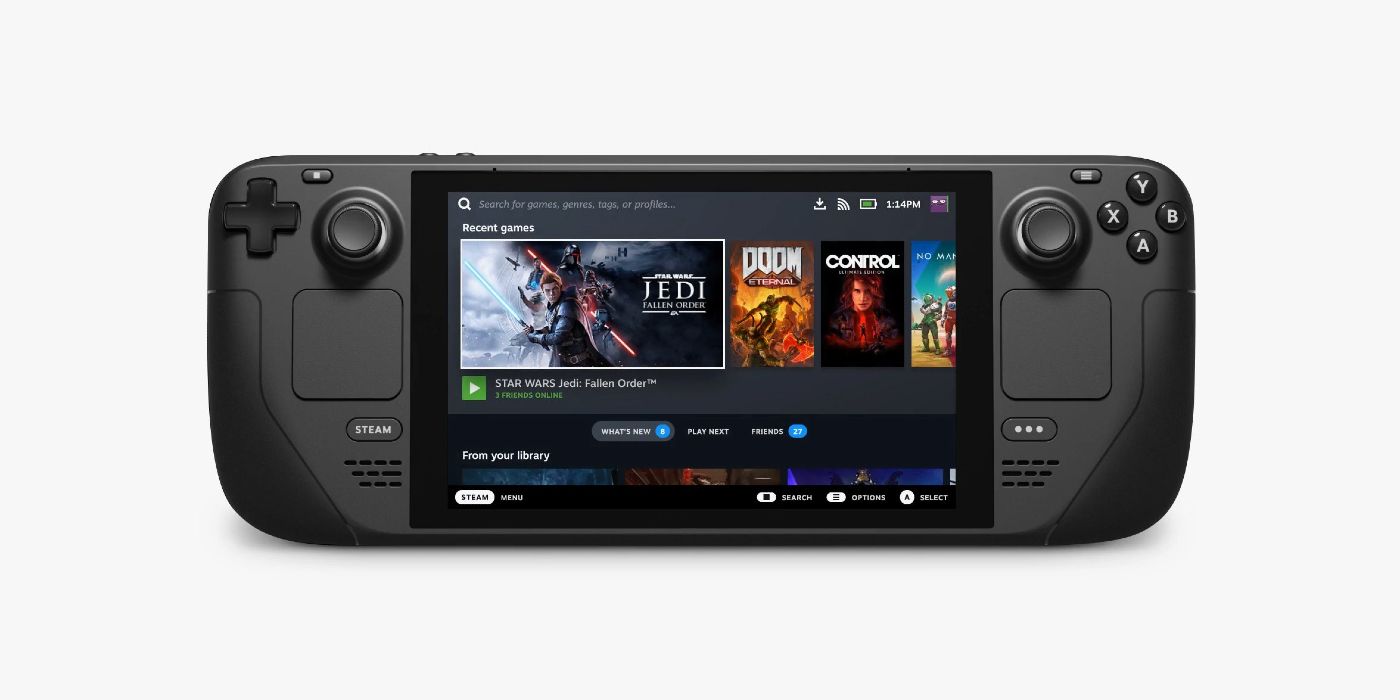 The affordable price tag on Valve's upcoming Steam Deck was a "painful" necessity, according to Gabe Newell. Valve surprised the gaming community with the announcement of the Steam Deck, which is a portable gaming device that should allow fans to bring their PC games on the go. Preorders for the unexpected handheld system have already gone live.
The Steam Deck is releasing later this year and will have a number of models at varying price points, with the high end being $649.99. The higher end model comes with an SSD and increased storage as well as some other exclusive, premium goodies, but each model is the same in terms of general performance. With that said, it was apparently quite difficult for Valve to settle on its pricing for the new handheld, as vital as such a factor is in order to remain competitive in the modern gaming marketplace.
Related: Steam Deck Model Differences (Besides Storage Size)
Valve president Gabe Newell spoke with IGN about the key factors of making the console. The first was its performance and enjoyability, second was the pricing. He noted that it was "painful" but a very "critical" aspect due to the long-term potential of the console and not wanting to kill the opportunity out of the gate by having an unattractive price point. Given that the Steam Deck has quite a bit of power inside of it, it's not hard to imagine how difficult it might be to sell the machine at such a low price. If the console lives up to its potential, though, the approachable price point could likely pay dividends.
In a separate interview, Valve hardware director Shreya Liu noted that the price point was so important that the console was designed with the intention of hitting that $399.99 range from the start. Given that the Nintendo Switch OLED is only $50 less and will likely outpace the console in terms of its power, it's pretty impressive. It's not clear how much this is costing Valve, but it's clearly an investment in the future and the company doesn't want to be written off like it was with the Steam Machine.
The Steam Deck also acts as a portable Xbox in some ways, as the handheld device is not limited to just Steam. It's intended to function as a full PC and can download other apps without restrictions. In theory, this includes the Xbox app on PC. Games like Halo Infinite will also be on Steam come this fall, so it has a considerable leg up on other consoles in terms of game availability. Whether or not it can succeed in this competitive marketplace remains to be seen, but so far, there's a lot of hype for it.
Next: Steam Deck Pre-Order Reservations Already Being Sold At Ridiculous Prices On eBay
Source: IGN