Summer House: Hannah Announces Chat Room Departure After Show Exit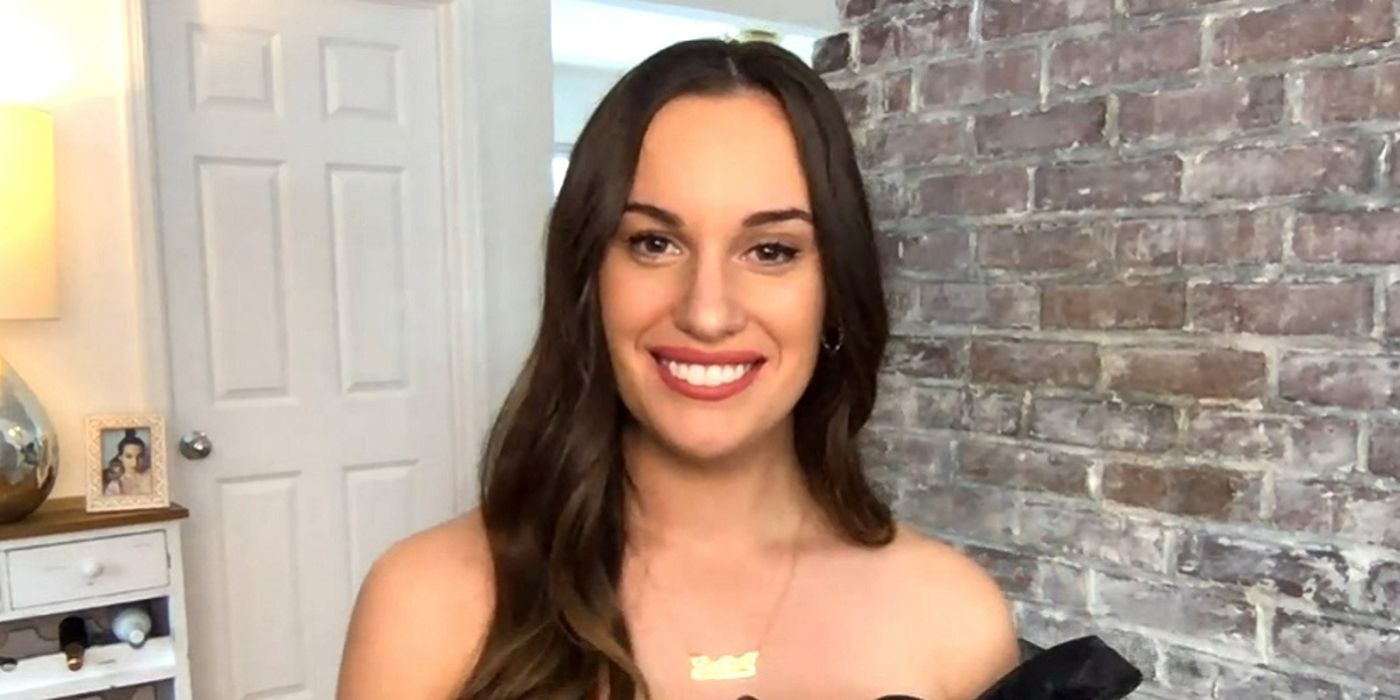 Hannah Berner, previously of Summer House, has revealed to fans that she will no longer take part in Bravo's Chat Room. The news comes only a few months after she decided to leave Summer House behind after a terrible season that showed her in a dreadful light.
Berner decided to quit the popular Bravo show after immense backlash for her attitude this past season on the show. There was never any denying that the former tennis pro was controversial, especially after some of her jokes missed the mark. This past season showed her getting under the skin of her roomies and fans multiple times. The native New Yorker tried to use her father's tough coaching as an excuse for her treatment of Kyle Cook and Luke Gulbranson. When Berner first appeared on the show back in 2019, she was sweet and awkward. But all that changed once she felt she had been wronged.
Related: Summer House: Hannah Trashed for Fundraising After Mocking Mental Illness
Berner took to Instagram to let Bravo fans know that she would not be returning to the all-female series. The decision made sense since it didn't make sense to viewers for Berner to host the show when she no longer was a star on Summer House. The comedian could very well want to step away from the Bravo universe to concentrate more on her stand-up career. Berner shared that she had been traveling all over and just didn't have the time to dedicate to the show.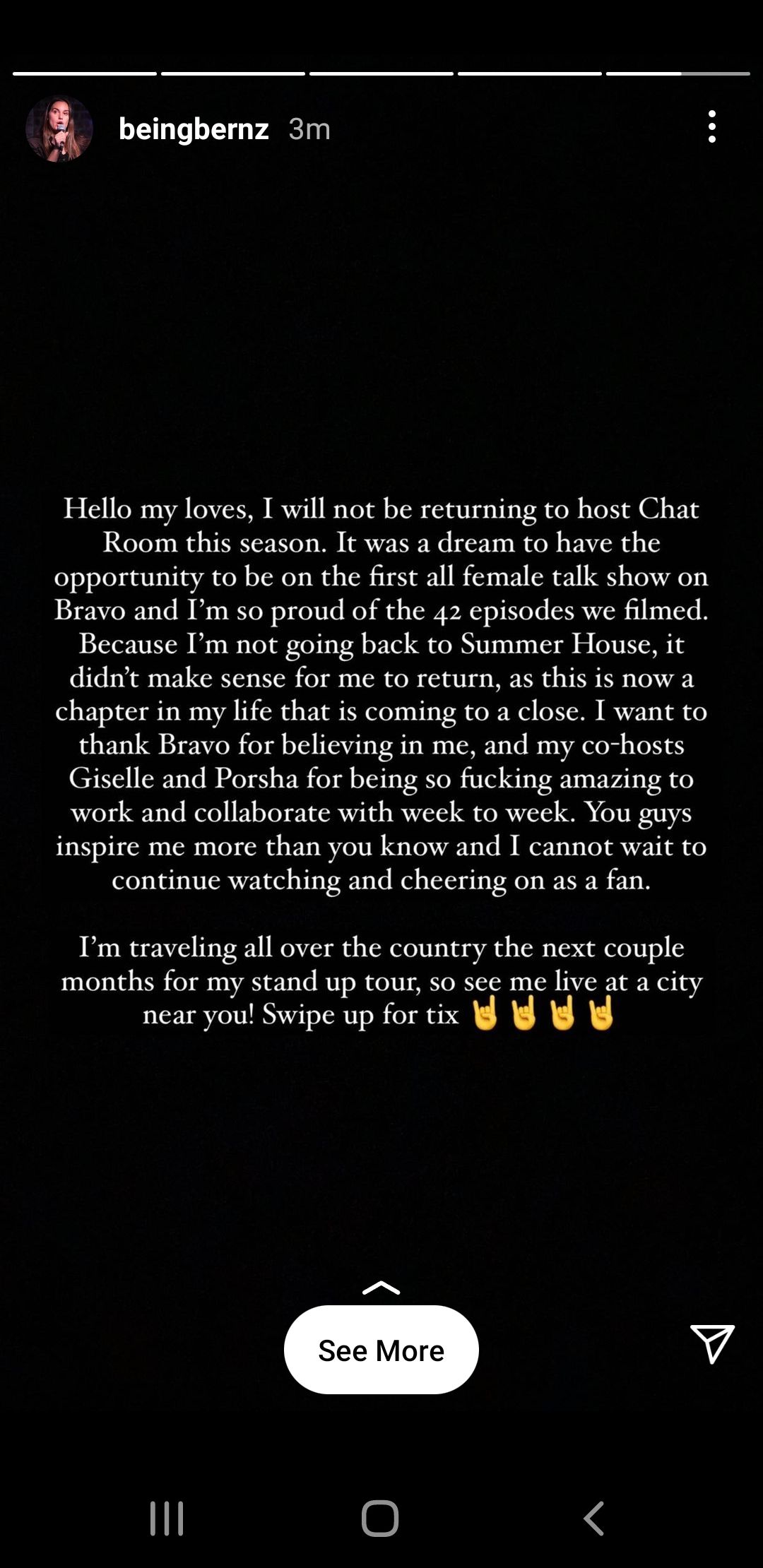 Berner told fans that it was a dream to be able to be on the first Bravo talk show that featured women. Even though she spelled her co-host Gizelle Bryant's name wrong, she continued by thanking the women for their guidance. Porsha Williams had also hinted that Berner would not be returning in a recent Instagram promotion where The Real Housewives of Atlanta star failed to mention her former co-host's name. Berner mentioned that she would be cheering the ladies on from the sideline as a fan, but Bravo viewers didn't exactly buy her farewell speech.
Berner clarified that she would not return to Summer House since it wouldn't be worth putting her relationship with Des Bishop on the line. The rest of the roomies have moved on from Berner. Cook and Amanda Batula have their wedding to look forward to. Paige DeSorbo, Ciara Millier, Gulbranson, Batula, Carl Radke, and Cook all took part in Bravo's spin-off, Winter House, which is said the premiere later in the year.
Next: Summer House: Ciara Trashed for Awkward IG Post & Compared to Paige
Source: Hannah Berner