The 10 Best Kids' TV Shows Based On Books (& Where To Stream Them)
While some of the best TV shows for kids are based on original concepts, many others were derived from popular books or book series. Particularly when looking at shows aimed towards older kids, beyond the animation style, there is a myriad of shows that children might like because they already read the books. Or conversely, watching the series might spark their interest in the source material.
RELATED: 10 Best Cartoon Shows That Are Written For Both Kids & Adults
Just as kids movies have been based on books, from Matilda to The Chronicles of Narnia, Harry Potter, and Coraline, some of the latest TV series that can be streamed on the top services take their stories and/or inspiration from famous authors who made books, book series, and/or characters into household names.
10

The Mysterious Benedict Society (Disney+)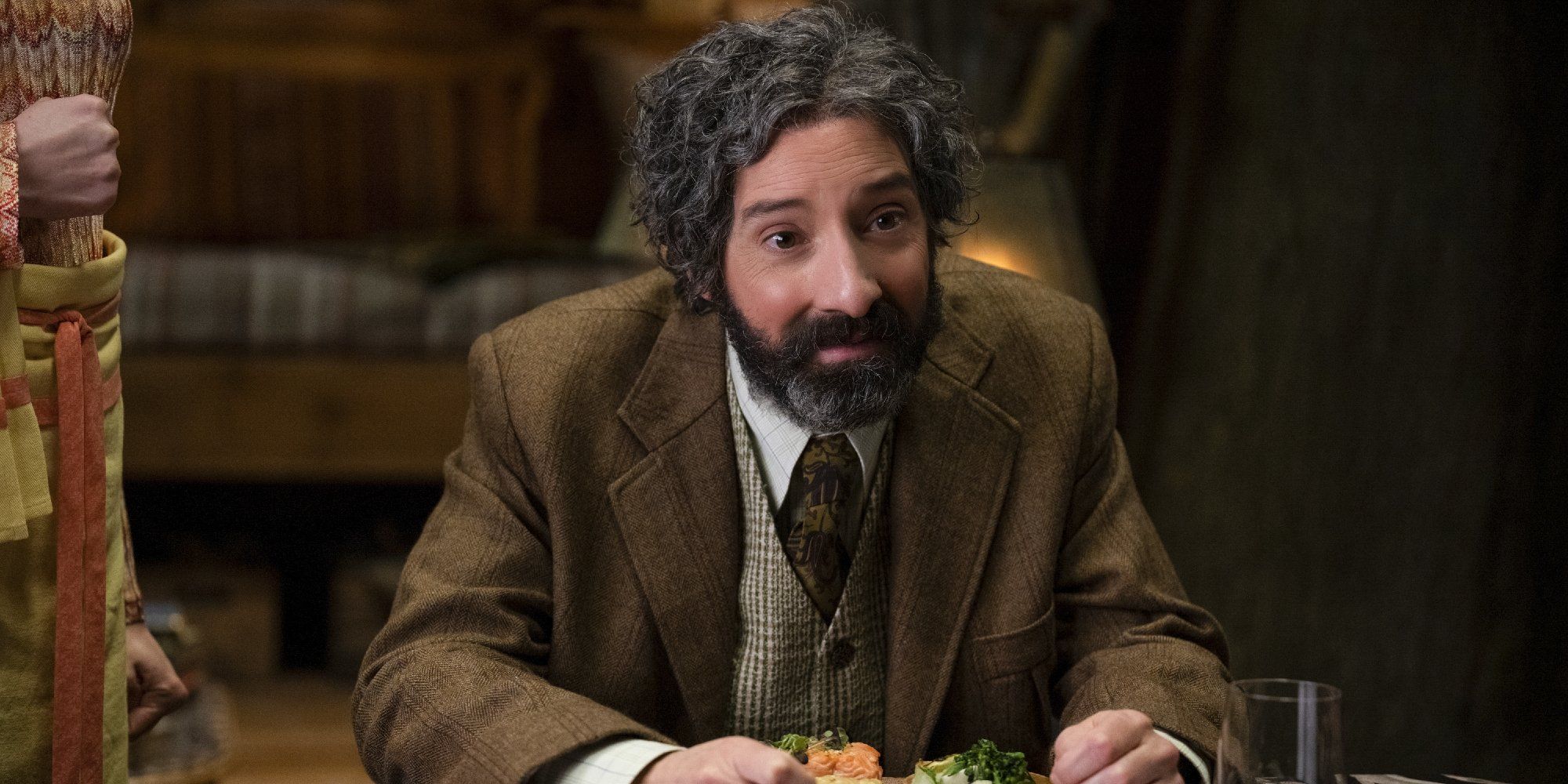 Tony Hale, Kristen Schaal, Ryan Hurst, and other well-known TV personalities star in this mystery adventure series about Mr. Benedict, who recruits children to help take down an evil institute led by the villainous Mr. Curtain. In an effort to gain control, Mr. Curtain is able to send subconscious messages to people, making them do things they don't necessarily want to do. Mr. Benedict hopes the gifted kids he enlists to help will be able to stop him.
The story from The Mysterious Benedict Society is actually based on the popular young adult book series of the same name by Trenton Lee Stewart. The first eight episodes of the show were released in June 2021. The book was first published in 2007 and became a New York Times bestseller in 2008. There have been three sequels, published in 2008, 2009, and 2019 as well as a prequel in 2012.
9

Ghostwriter (Apple TV+)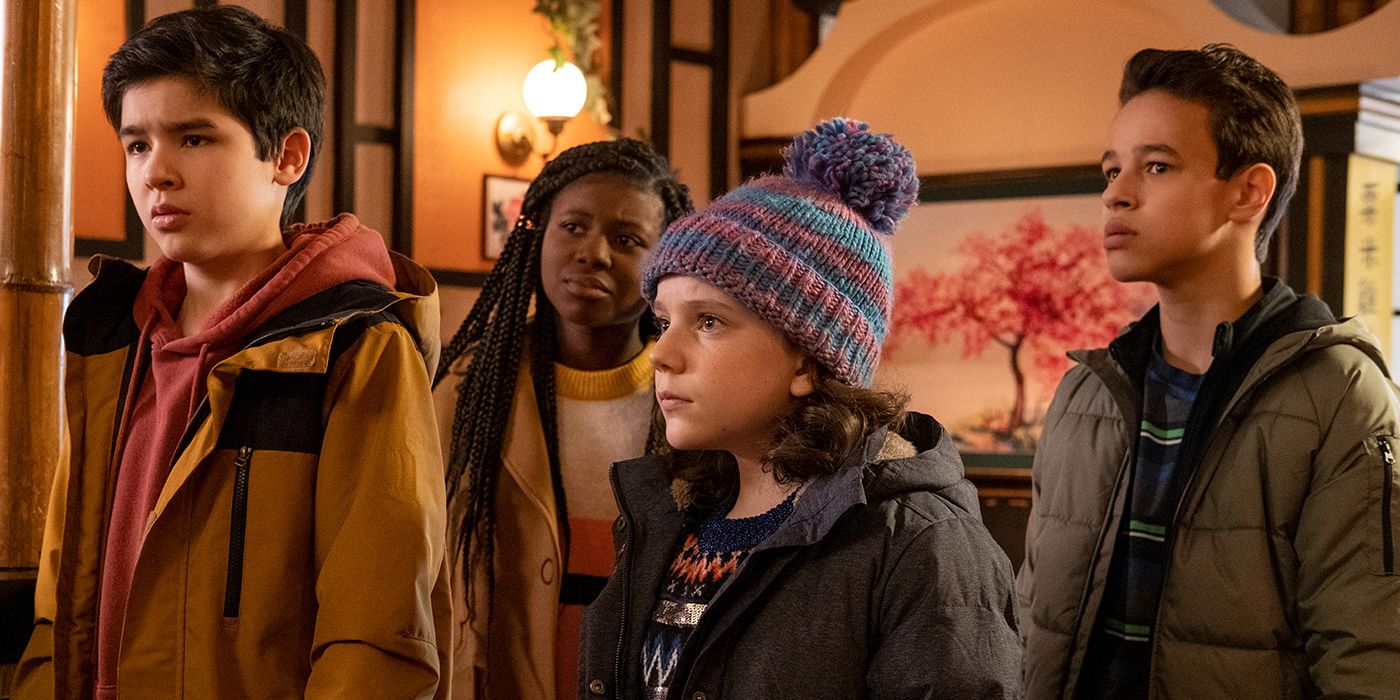 While this series is technically based on the early '90s series of the same name, there were several books that came to light after the original series, all of which were based on that show. The series originally aired on PBS and BBC, telling the story of young friends who solve crimes with the help of a ghostly friend named Ghostwriter who has the power to manipulate letters to send secret clues.
Apple TV+'s version, produced by Sesame Workshop, is a reboot of the original show that now has two seasons under its belt. To date, there are more than two dozen novels based on the series, even if they did come about after the original show and not the other way around.
8

Curious George (Peacock, Hulu)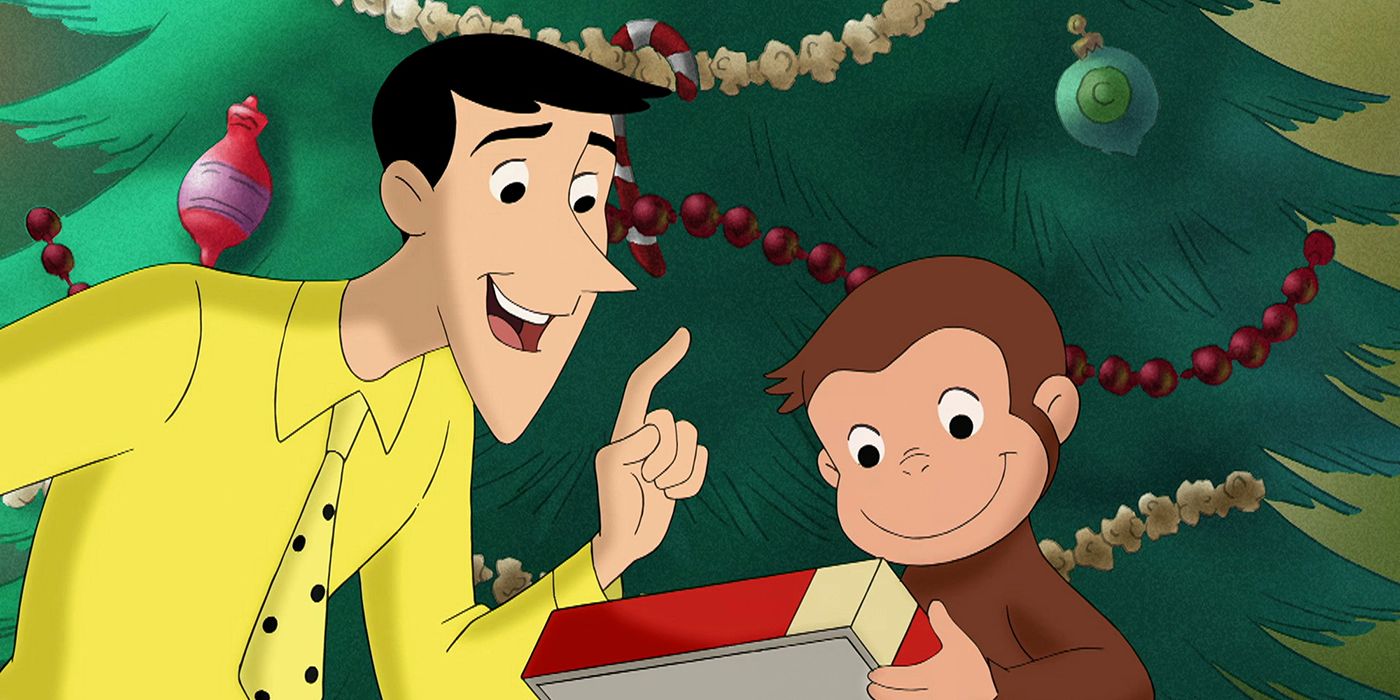 This beloved adorable and mischievous monkey character and his human friend The Man With the Yellow Hat have been around for decades. The series originally aired on PBS Kids in 2006, and it was based on the novel of the same name by Margret Rey, H.A. Rey, and Alan J. Shalleck. There was also a movie in 2006.
RELATED: 10 Unforgettably Scary Moments In Otherwise Normal Kid's Shows, Ranked
The series continued to air in 2018 then became available on NBC's streaming service Peacock. The series is still airing, with several seasons also available to stream on Hulu.
7

Carmen Sandiego (Netflix)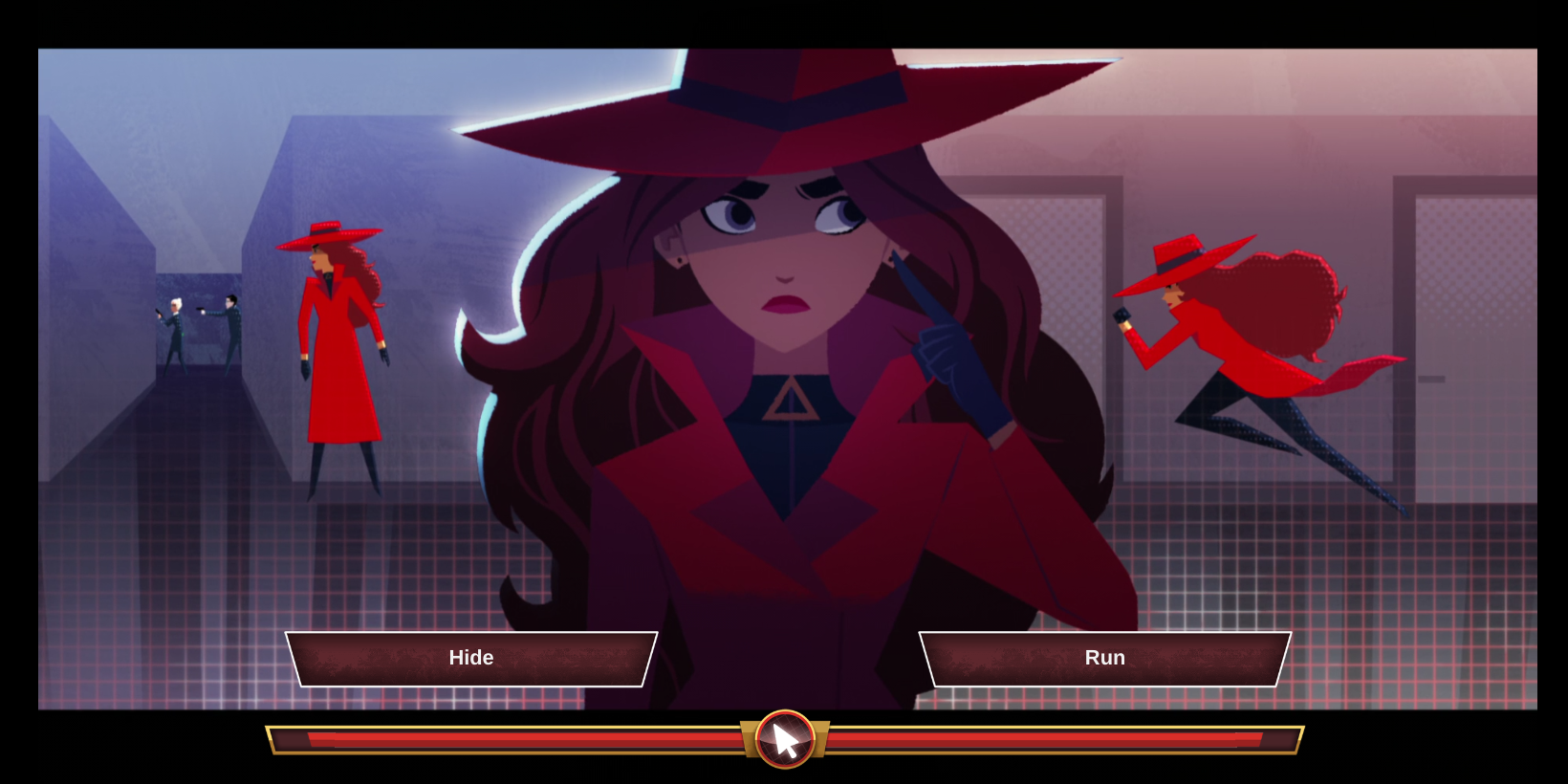 "Where in the world is Carmen Sandiego?" Anyone who grew up in the '80s or '90s would have a tough time reciting these words without saying them in the signature musical tone from the popular show. Interestingly, the concept of the fictional thief and leader of the criminal organization V.I.L.E. and the ACME Detective Agency's attempt to stop their latest robbery actually began as a computer game. But as the story's popularity grew, particularly for education on topics like geography, history, and math, it spawned three TV series, books, comics, board games, and other ventures.
From 2019-2021, Netflix revived the concept for an animated series called Carmen Sandiego that brings back all of the popular characters and a new set of mysteries for kids to solve. Even though the story didn't begin with a book, the books did come before this exciting new televised concept.
6

The Baby-Sitters Club (Netflix)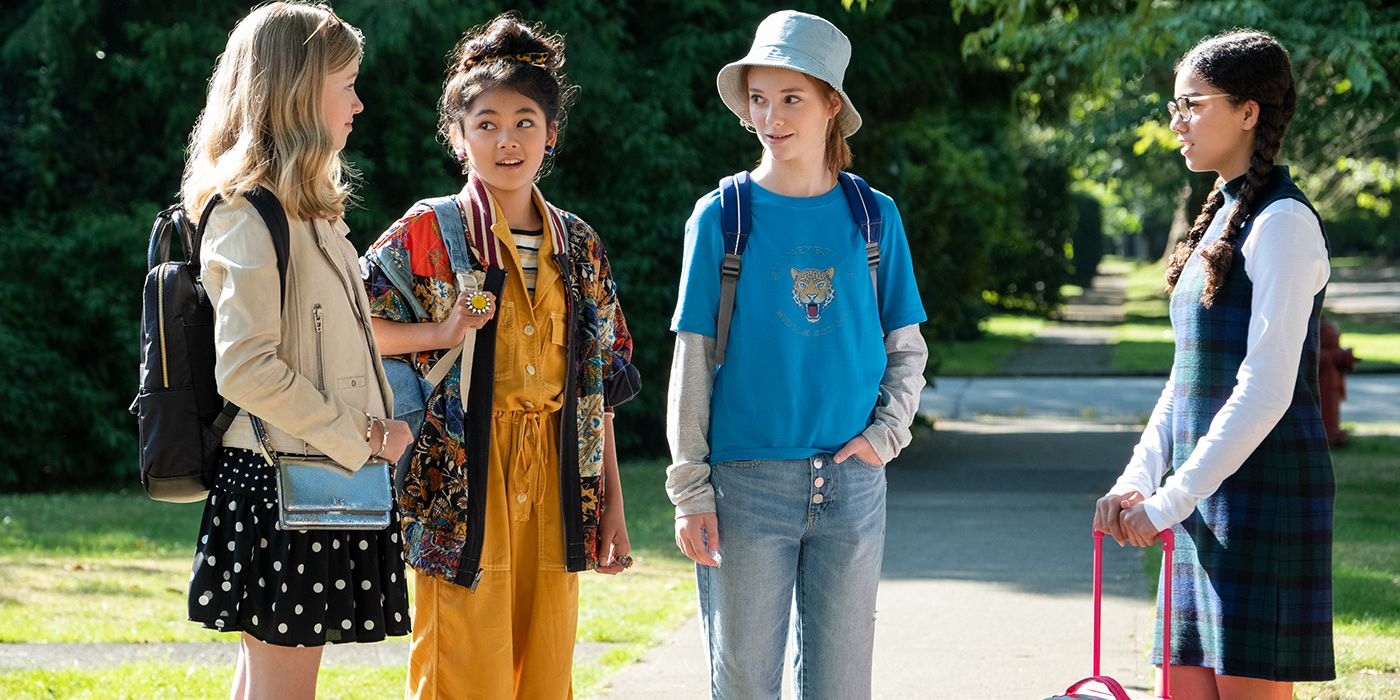 Already renewed for a second season, this series, which premiered in the summer of 2020, is based on the popular book series by Ann M. Martin, which was published from 1986 through 2000.
This isn't the first televised version: an HBO series debuted in 1990 and lasted for 13 episodes. There was also a movie in 1995. This story follows five middle-school girls starting their own babysitting business. Netflix's version has been a roaring success.
5

The Hardy Boys (Hulu)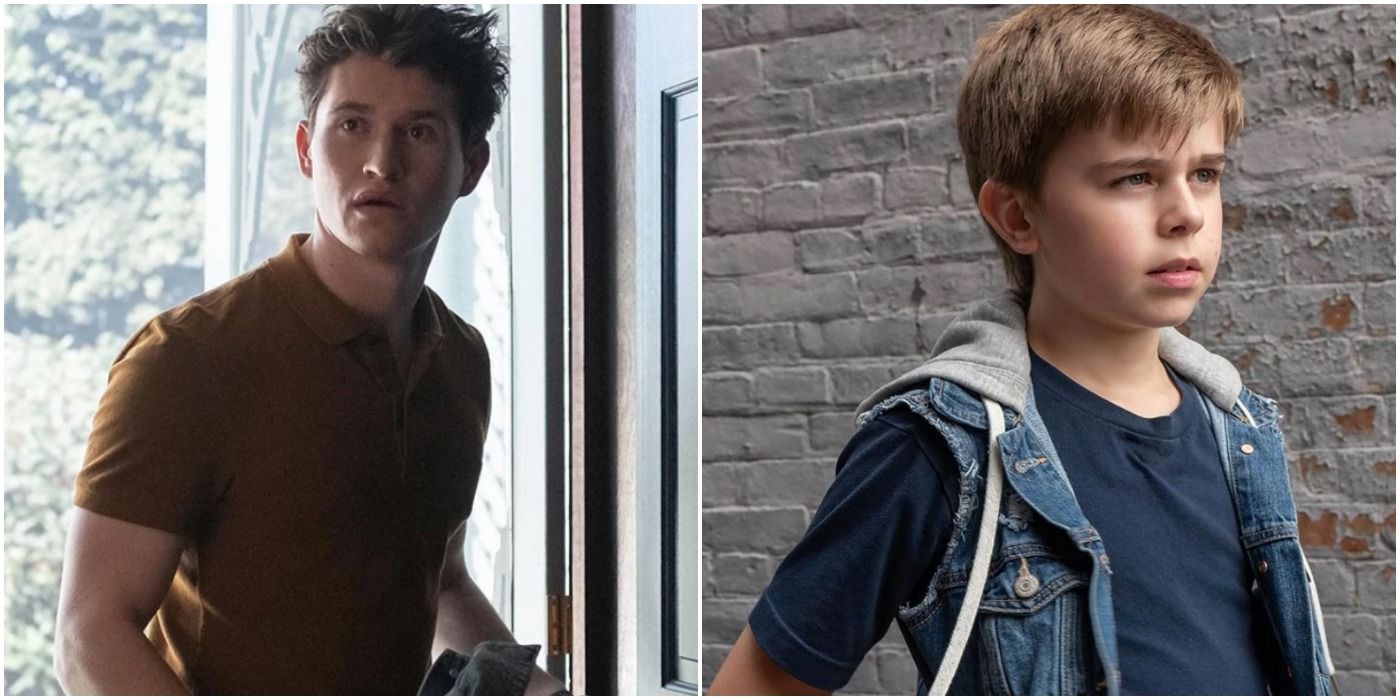 Edward Stratemeyer is the author of the popular The Hardy Boys book series about Frank and Joe, two teenage amateur sleuths who go about town solving crimes. The stories were first published way back in 1927 but have been altered and changed through the decades in terms of writing style and plot. Books continued to be published through 2005, followed by a reboot series called The Hardy Boys: Undercover Brothers.
RELATED: 10 Best Kids' Show Valentine's Episodes, Ranked (According To IMDb)
This Hulu original series pays homage to the original, bringing Frank and Joe to the small screen as two boys trying to uncover secrets in their hometown of Bridgeport. Debuting in 2020, a second season will be released in 2022.
4

Clifford The Big Red Dog (Amazon Prime Video)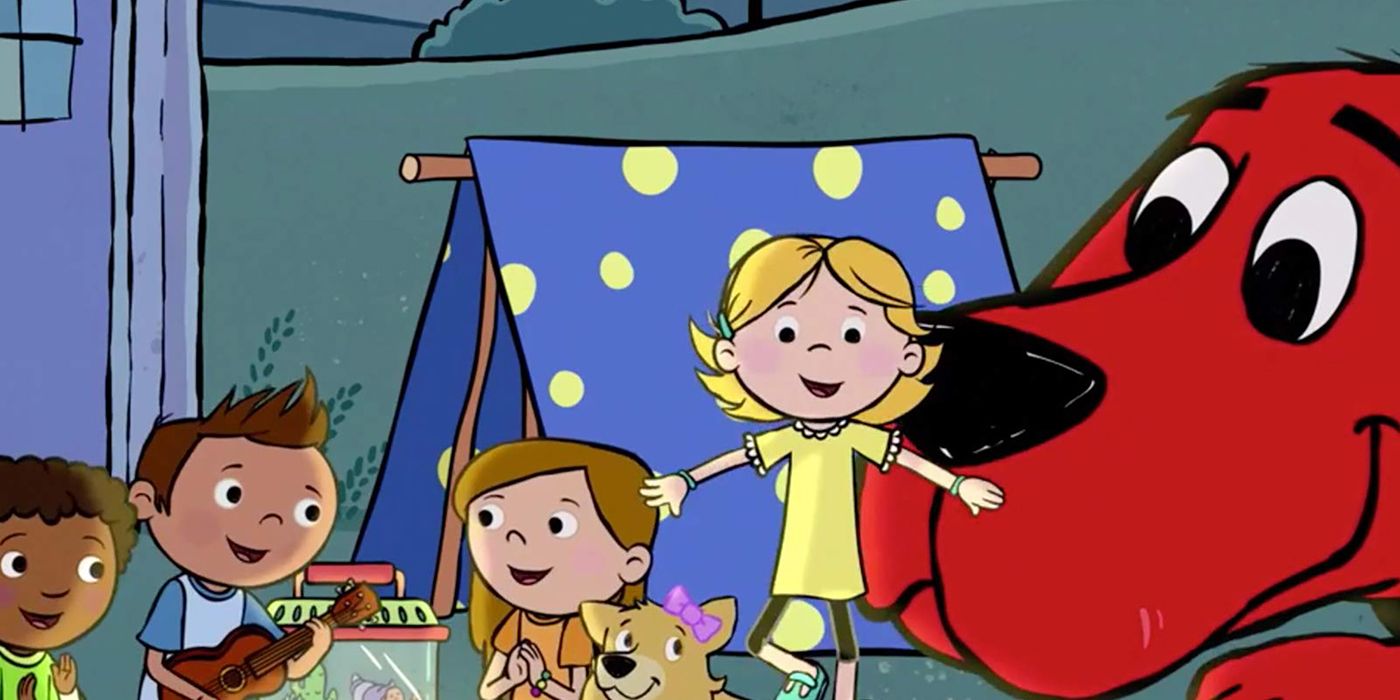 Clifford the Big Red Dog has become a well-known character among kids who know about him on television as well as in books. The first children's book series about the young but large dog and his 8-year-old owner Emily, written by Norman Bridwell, was published in 1963. Since then, Clifford has become the official mascot of Scholastic.
There have been many TV iterations of Clifford, but the most recent one launched on Amazon Prime Video in 2019. A movie will also debut in late 2021.
3

Goosebumps (Netflix)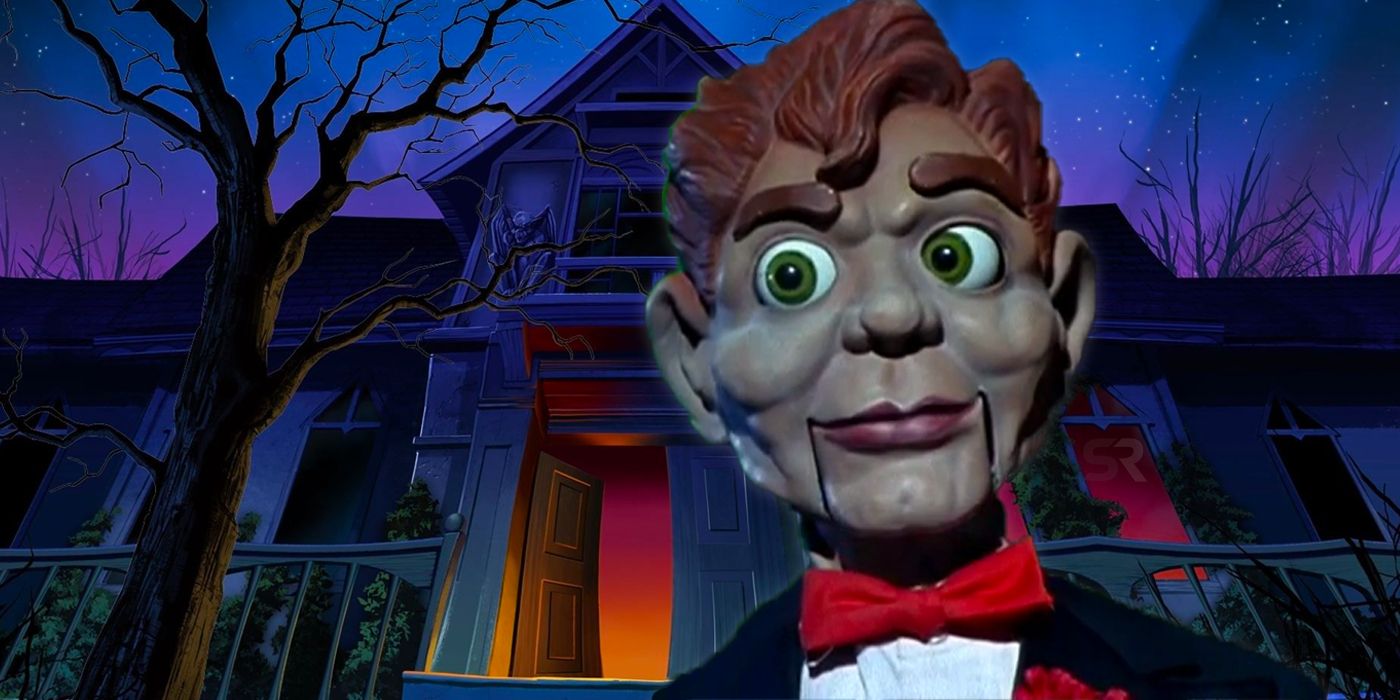 Goosebumps was the answer to kids who loved the idea of horror fiction but were scared at other books and movies that didn't speak in a kid-friendly tone. These novels, written by R.L. Stine, included supernatural and scary situations but were written for a younger audience. In total, 62 books were published in the '90s, followed by several spin-off series.
In addition to this TV series, which aired from 1995 through to 1998 and was arguably pretty downright terrifying, there was also a Goosebumps movie that starred Jack Black as a fictional version of Stine and 13 Reasons Why's Dylan Minnette as his teenage neighbor.
2

A Series Of Unfortunate Events (Netflix)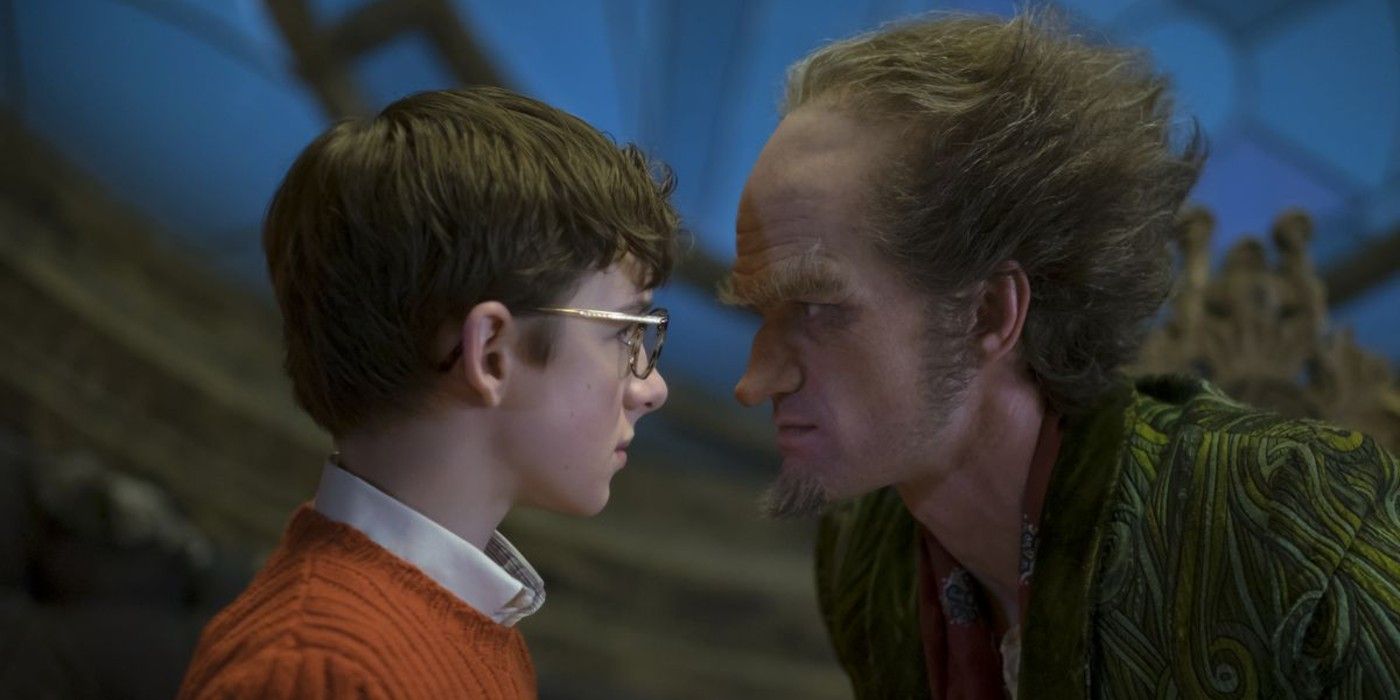 Neil Patrick Harris brings to life the character of Count Olaf, the main character in the Lemony Snicket children's novels A Series of Unfortunate Events. In the story, three young children are sent to live with a mysterious count following their home being destroyed and the deaths of their parents.
The series – one of the best kid-friendly shows on Netflix, according to IMDb - lasted three seasons from 2017-2019. There were 13 books in total, published from 1999 to 2006.
1

The Epic Tales of Captain Underpants (Netflix)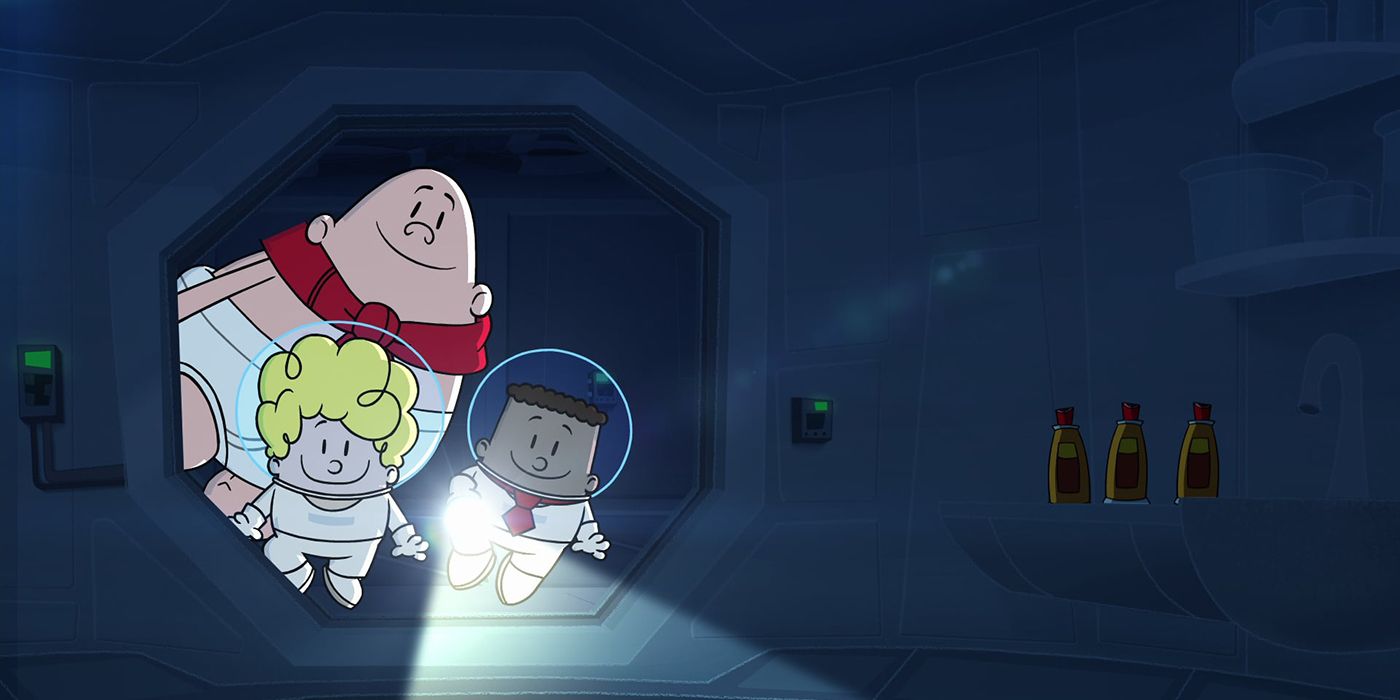 Every grade-schooler these days giggles like crazy at the thought of Captain Underpants, the superhero in white underwear and a red cape, coming alive. He is the alter-ego of an uptight school principal when his two mischievous students George and Harold hypnotize him. It's no wonder kids wanted to see this character on screen.
The series has four seasons under its belt so far along with several specials. The Epic Tales Of Captain Underpants In Space ranks among the top 10 original kids series released on Netflix in 2020. The books that started it all were written by author and illustrator Dav Pilkey. So far, there are a dozen stories along with a spin-off series called Dog Man.