The Best Supporting Characters In Phase 4 Of The MCU (So Far)
Phase 4 of the Marvel Cinematic Universe is now in full swing. So far, Marvel has released three streaming shows and a motion picture, and all of them have had crucial repercussions to the larger universe. Characters who remained underdeveloped, like Natasha Romanoff, Wanda Maximoff, Sam Wilson, and Loki, finally got their chance to shine, and fans have loved what they have seen so far.
RELATED: 5 MCU Storylines Fans Would Cut If They Could (& 5 They Wish Had Been Expanded)
Yet there are other MCU characters who are waiting for their moment to shine. Some are charming, and others are more problematic; some are friends, and some are foes. They've all become fan favorites and the MCU promises to showcase more of these top-notch supporting characters that have been introduced so far in Phase 4.
10

Contessa Valentina Allegra De Fontaine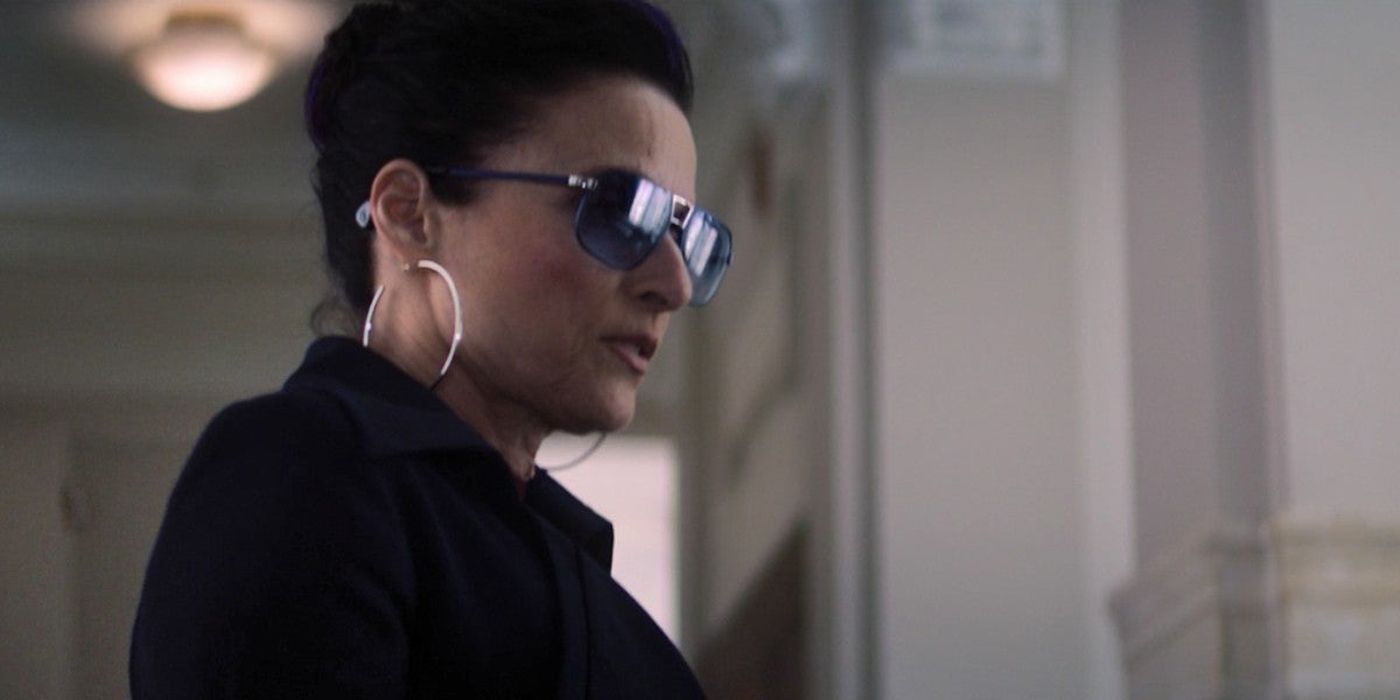 Television icon and multiple Emmy winner Julia Louis-Dreyfus made her MCU debut with a cameo on The Falcon and the Winter Soldier. Bringing her trademark deadpan humor, the actress gave life to Countess Valentina Allegra de Fontaine, a Nick Fury-like figure seemingly behind the MCU's version of the Thunderbolts. Louis-Dreyfus reprised the role in yet another cameo during Black Widow's post-credit scene.
Louis-Dreyfus is already a beloved actress thanks to her iconic roles in Seinfeld and Veep. A gifted comedienne, she injects Valentina with a mix of cynicism and wit, making her instantly unforgettable. And with most of the figureheads in the MCU predominantly male, the Contessa has already established herself as a trailblazer who promises to be a key figure in the MCU.
9

Classic Loki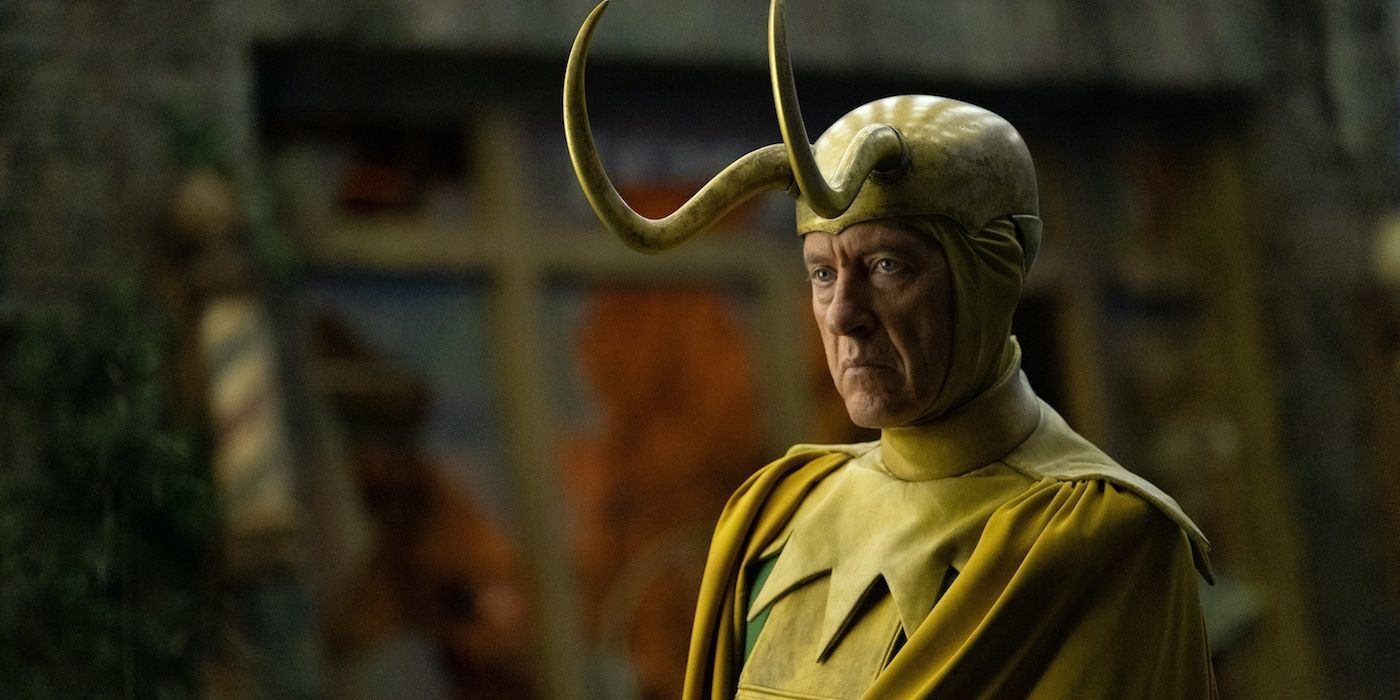 Academy Award nominee Richard E. Grant took on the role of Classic Loki and instantly made a memorable impression. It takes a very gifted actor to play a character that's already vastly popular and make it their own. Grant rose to the challenge and wowed everyone with his sardonic take on the God of Mischief.
Classic Loki is as far away from Tom Hiddleston's version as possible, but it is still very much a Loki: charming, mysterious, and slightly dangerous. Grant never tries to mimic Hiddleston's kinetic take on the character; instead, he opts to capture the sad essence of the trickster. The result is a fresh perspective on Loki that almost seems like a brand new character. It's a shame Classic Loki won't stick around for more adventures after his demise at the hands of Alioth. But if Hiddleston's Loki can come back from the dead, there's always the possibility that Grant's Loki can return to create more mischief.
8

Monica Rambeau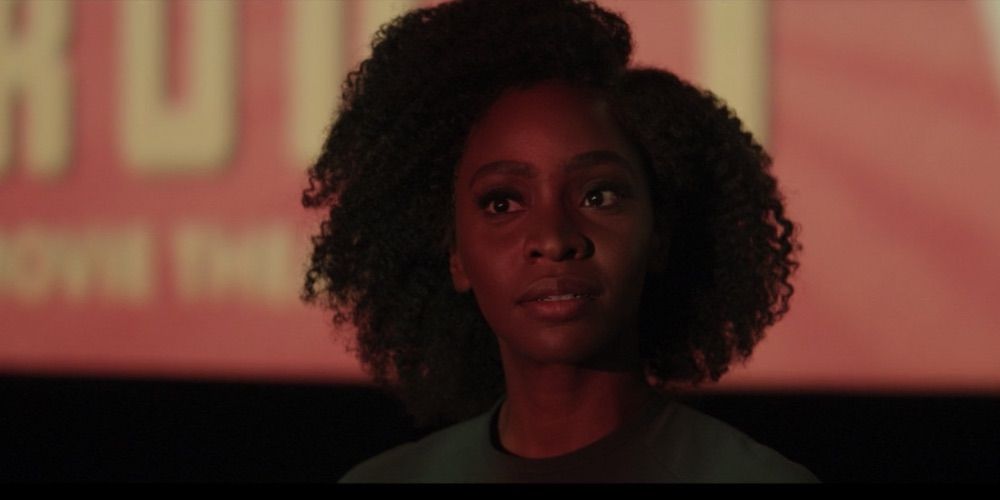 WandaVision surprisingly had very few consequences for the larger MCU. However, the introduction of Monica Rambeau was one of the show's most enduring legacies to the multiverse. Monica gained her powers during the show and also understood the many sacrifices a superhero must make. Her previous childhood adventure with Captain Marvel in the 1990s already showed her how chaotic a hero's life can be, but her experience with Wanda changed her forever.
Monica is a very captivating character, but Teyonah Parris' performance took her to another level. Parris imbued Monica with a sense of curiosity and strength that made her stand out in WandaVision. With the forthcoming release of The Marvels, Parris' Monica promises to steal the spotlight and get the cinematic showcase she deserves.
7

John Walker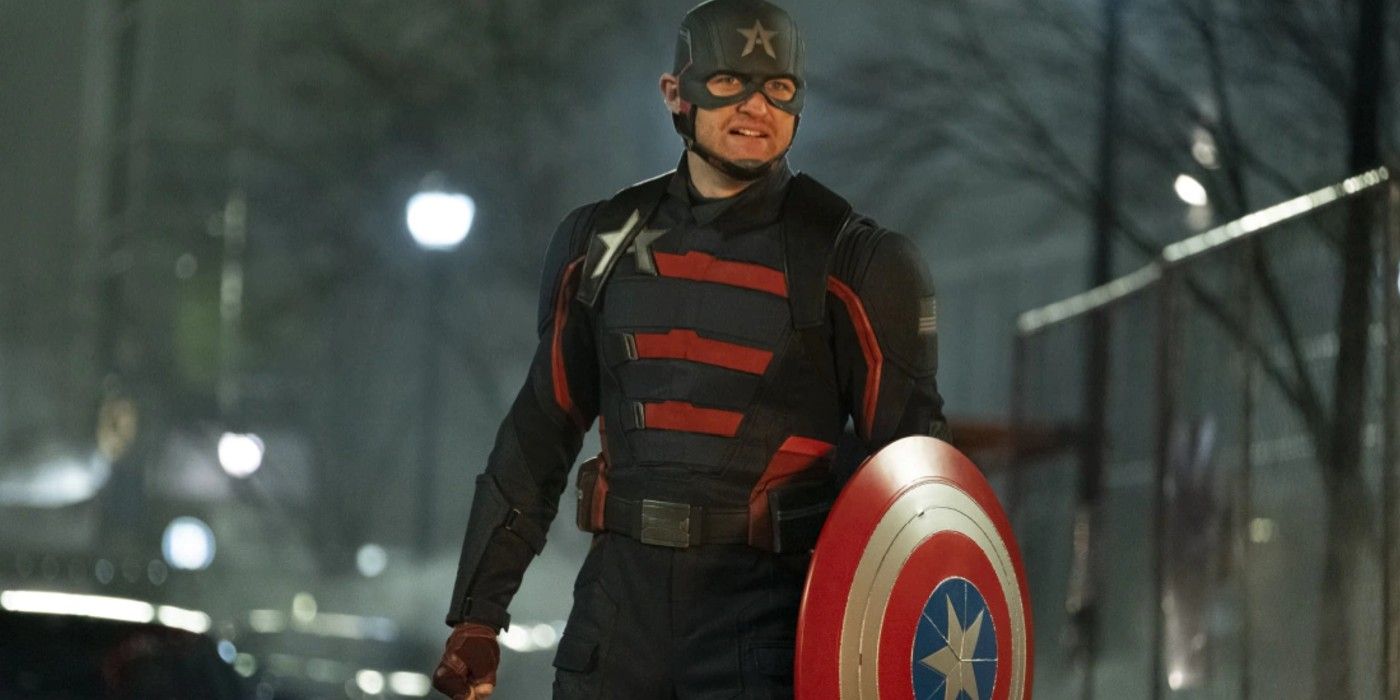 As far as complex and intriguing characters go, you can't get any better than John Walker. Not quite a villain, but far from being a hero, Walker represents uncharted territory for the MCU. He's someone who can represent the concept of antihero in a way that no other Marvel character has previously.
RELATED: 9 Ways John Walker Could Return To The MCU In The Future
Thanks mainly to Wyatt Russell's complex performance, John is someone who fans can't seem to hate. Even when he beat a man to death, fans could still understand John's rage and pain that caused him to commit such a heinous act. The character is no fan favorite, but John's amorality can introduce additional complexity to the Captain America mythos.
6

Mobius M. Mobius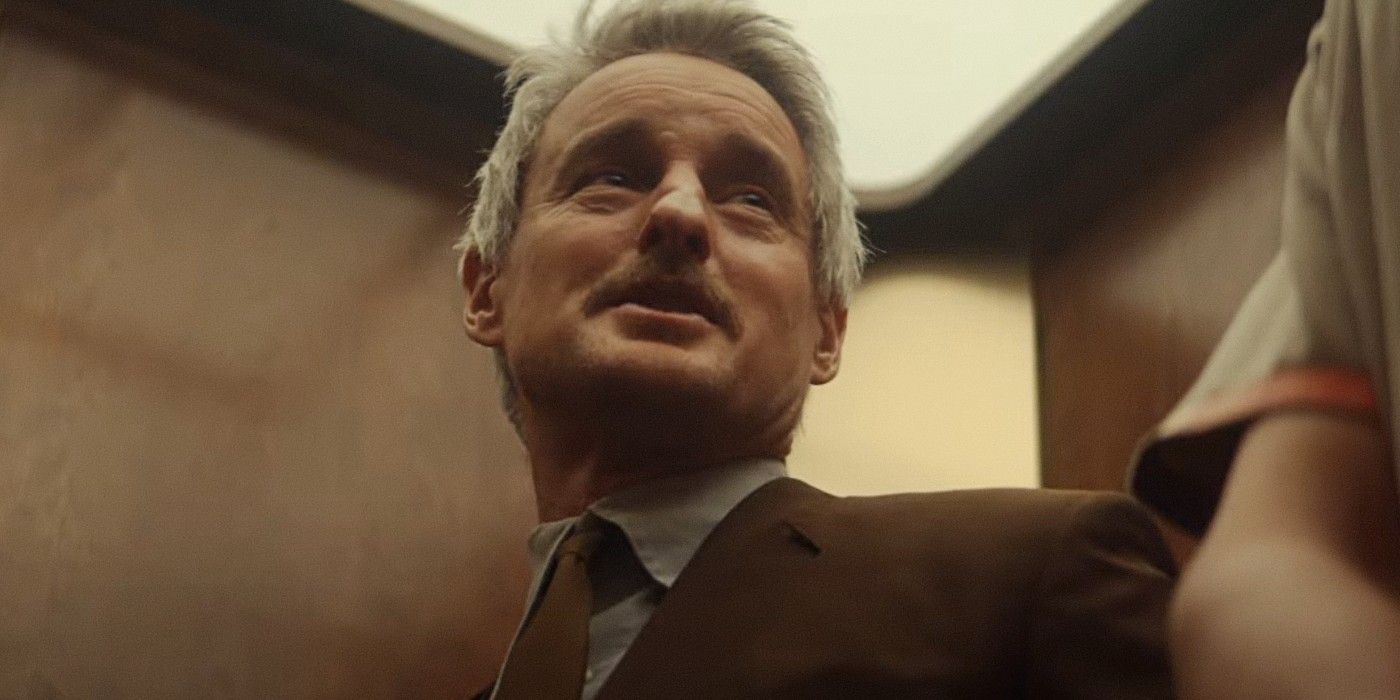 Mobius might be Loki's breakout star. Played with seemingly inexhaustible charm by Owen Wilson, Mobius is like the gift that keeps on giving. He's very clearly a bureaucrat, albeit one that retains his sense of wonder and, above all, his sympathy for others.
It helps that Wilson shares terrific chemistry with Tom Hiddleston. The two arguably became the MCU's best mismatched duo, with Wilson more than holding his own with his wry observations about Loki's time travel exploits. Most importantly, there's still more to explore with Mobius's character. He had a life before being snatched by the TVA, and that opens plenty of possibilities for fans to discover.
5

Isaiah Bradley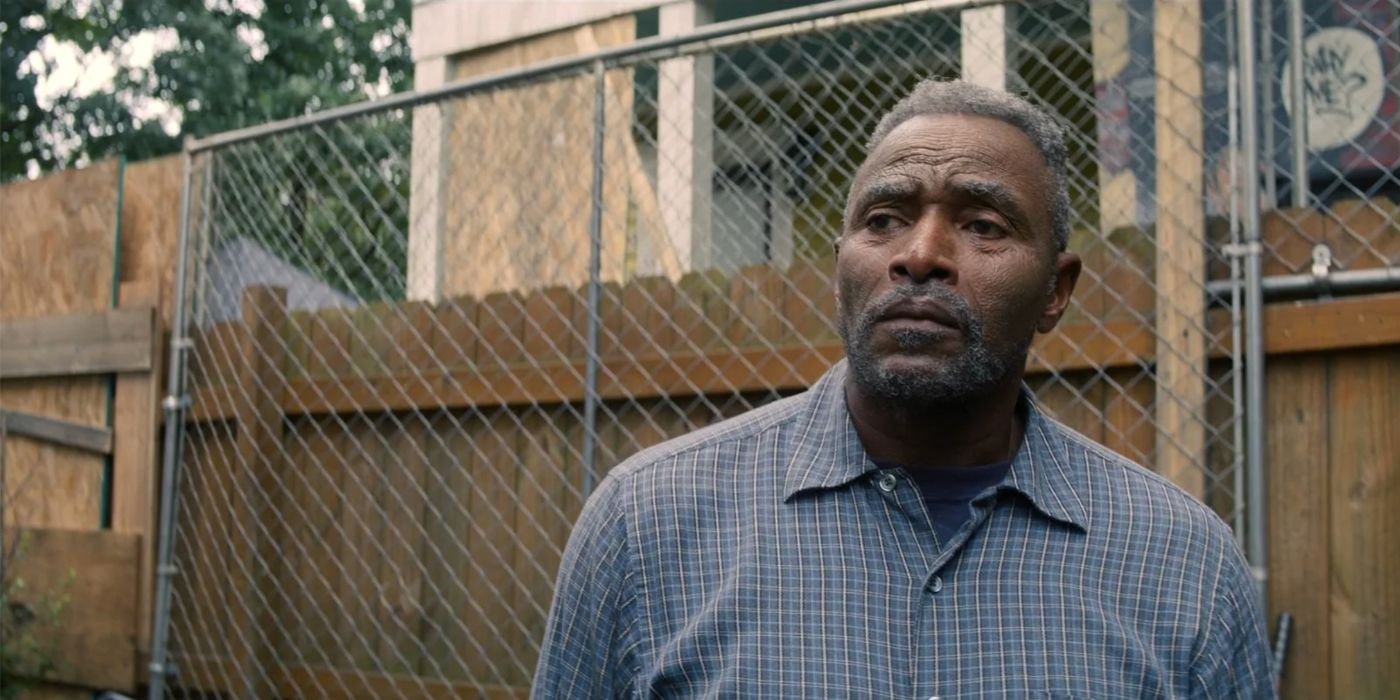 Debuting in The Falcon and the Winter Soldier, Isaiah Bradley's story is as intriguing as it is socially relevant. A super-soldier who was imprisoned and experimented on for decades, Isaiah is understandably wary of his government.
Isaiah's story fits perfectly with the state of the world, both in real life and within the MCU, and Carl Lumbly's vulnerable and raw performance is one of the most powerful in any of the MCU shows. Lumbly expertly conveys the pain and regret Isaiah feels at having his life taken away from him by an uncaring government. It's puzzling why the show didn't feature him more prominently, but fans hope to see him and his grandson again. In fact, a prequel focusing on him would be an excellent idea.
4

Sylvie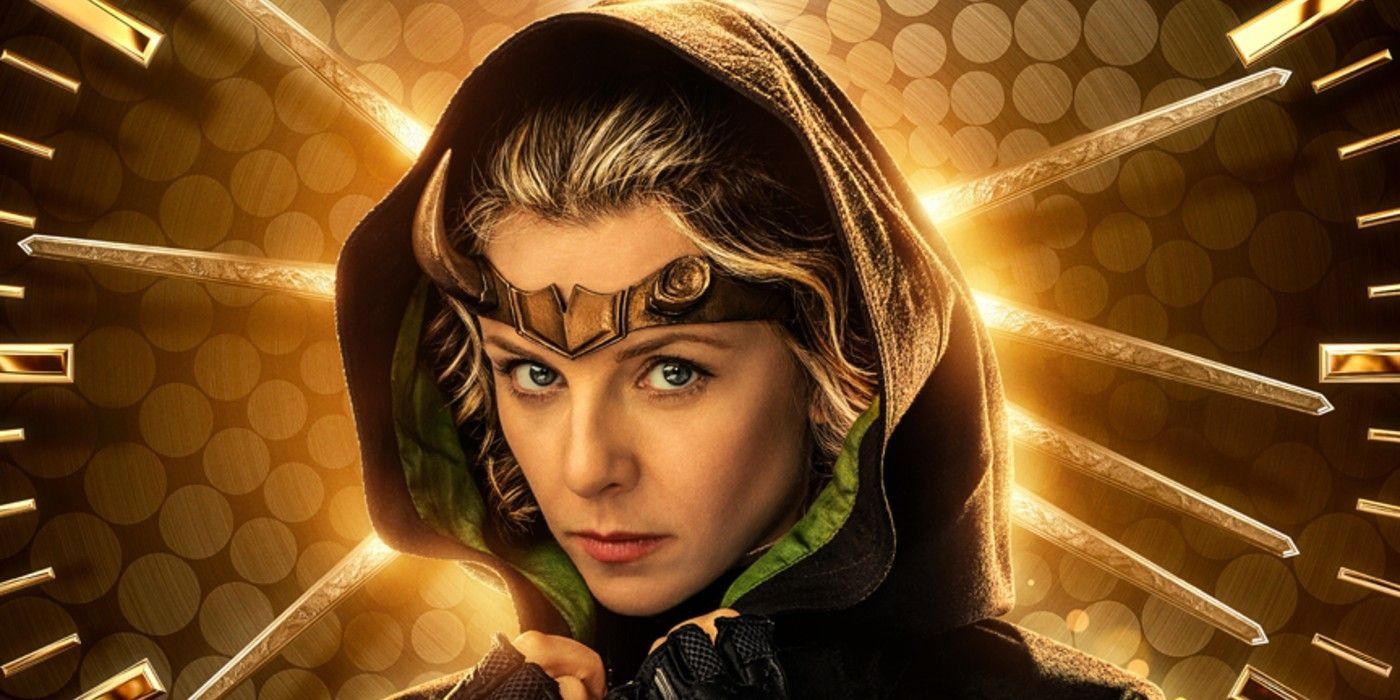 To the surprise of everyone, Loki turned out to be a show about romance. Love stories were never the MCU's strength, but Loki and Sylvie made for an unexpectedly compelling couple. Sophia di Martino and Tom Hiddleston shared electric chemistry, and the writing successfully made fans care about their budding relationship.
Beyond the romantic aspect of her story, Sylvie is a fascinating character and the show's best Loki variant. Di Martino expertly conveyed Sylvie's traumatic past that made her tired of being a Loki, introducing a crisis of identity that was both engaging and thought-provoking. Sylvie's considerable abilities also took her to the top of the MCU's power chain, and now that she officially broke the multiverse, fans can't wait to see how she'll fit in with the rest of the Avengers.
3

He Who Remains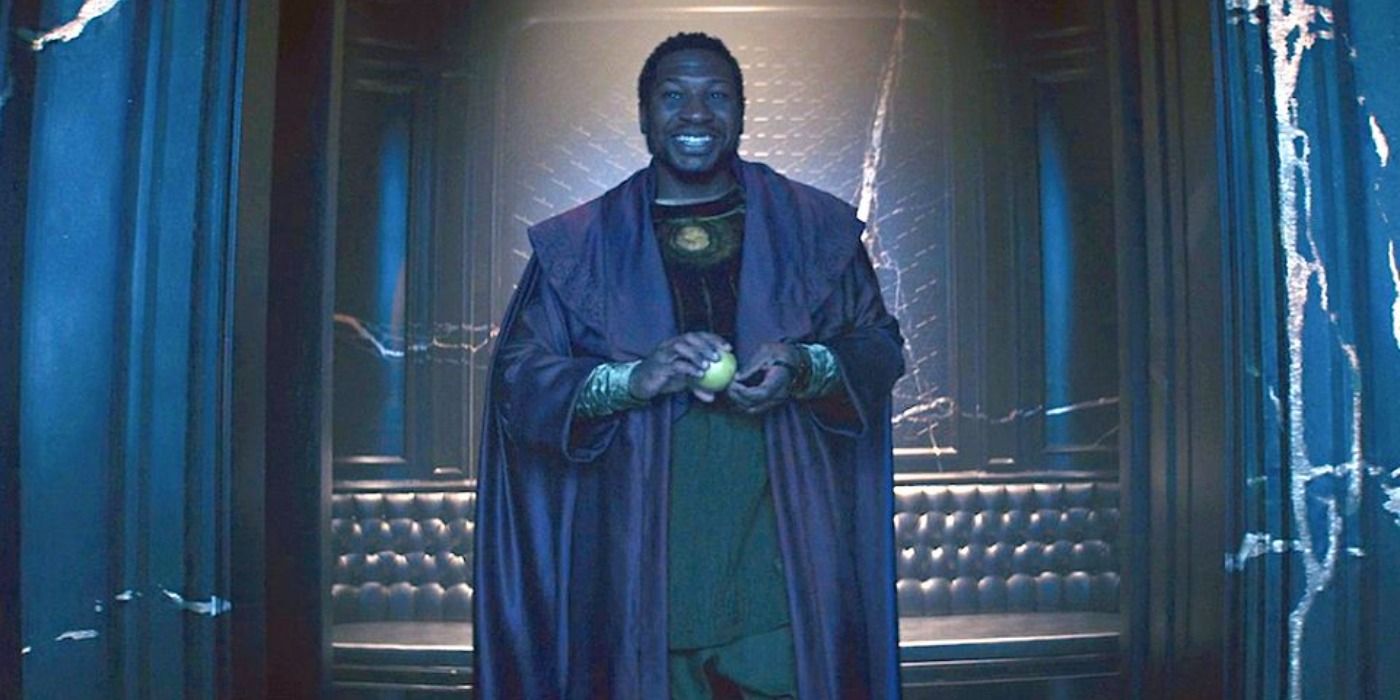 After the failed wish for Mephisto to appear in WandaVision's finale, fans didn't want to get their hopes up about Loki introducing Kang the Conqueror. Indeed, Loki wasn't overt in telegraphing Kang's appearance but they did foreshadow some kind of reveal, and eventually introduced one of his variants, He Who Remains, the creator of the TVA.
RELATED: 10 Comic Storylines That That Loki Season 1 Set Up
As played by Jonathan Majors, the character lives up to his intimidating reputation. Majors acts the part with bombastic determination, creating a playful portrayal of a weary time traveler that commands the viewer's attention. Sylvie apparently kills him, but fans have not seen the last of Majors, who will return in future MCU projects like Ant-Man and the Wasp: Quantumania to play variants of the character.
2

Yelena Belova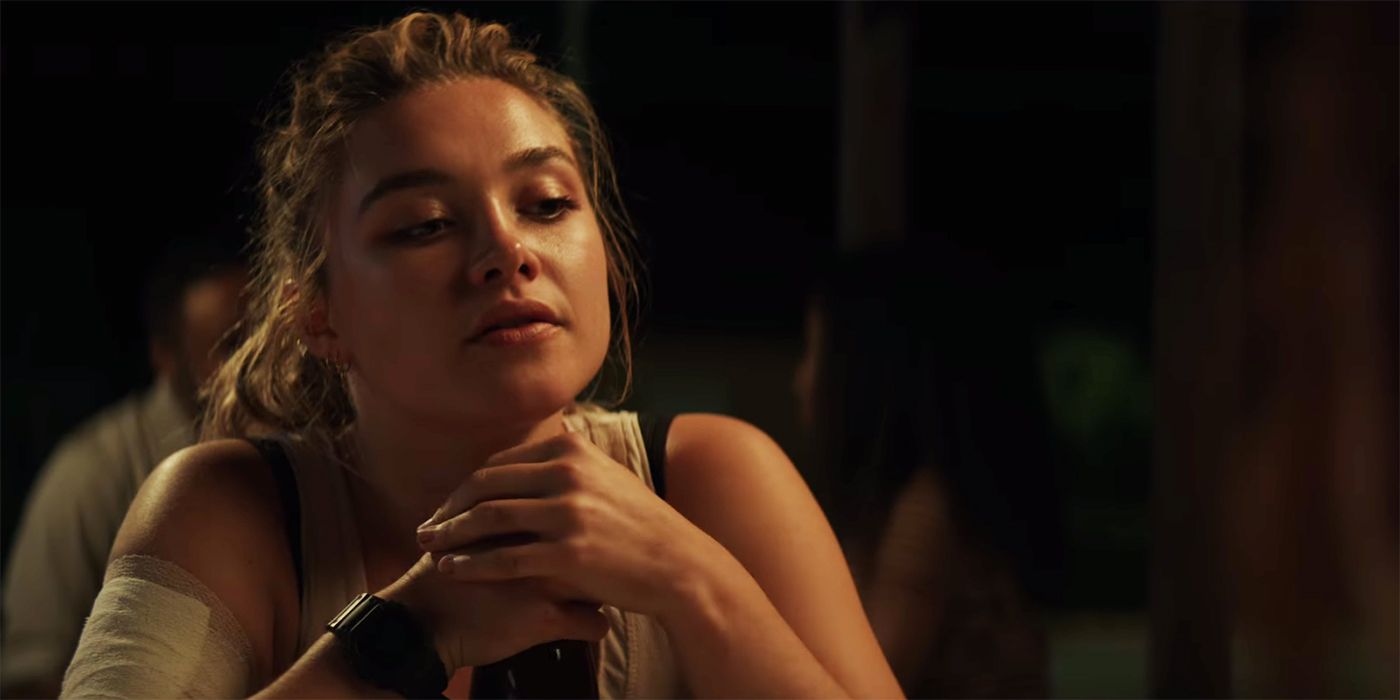 Plenty of Black Widow's choices make no sense, but practically every fan loved the portrayal of Yelena Belova. Brilliantly played by Academy Award nominee Florence Pugh, Yelena is a worthy successor to the Black Widow mantle.
Thanks to her sharp and biting sense of humor, Pugh's Russian spy is funny without overdoing it. Yelena is another character who's not quite good but is far from being evil. She walks an even more delicate line between light and dark than any of the MCU's previous antiheroes, even Natasha. Furthermore, Yelena's quest to avenge Nat's death will surely make the upcoming Hawkeye show all the more intriguing.
1

Agatha Harkness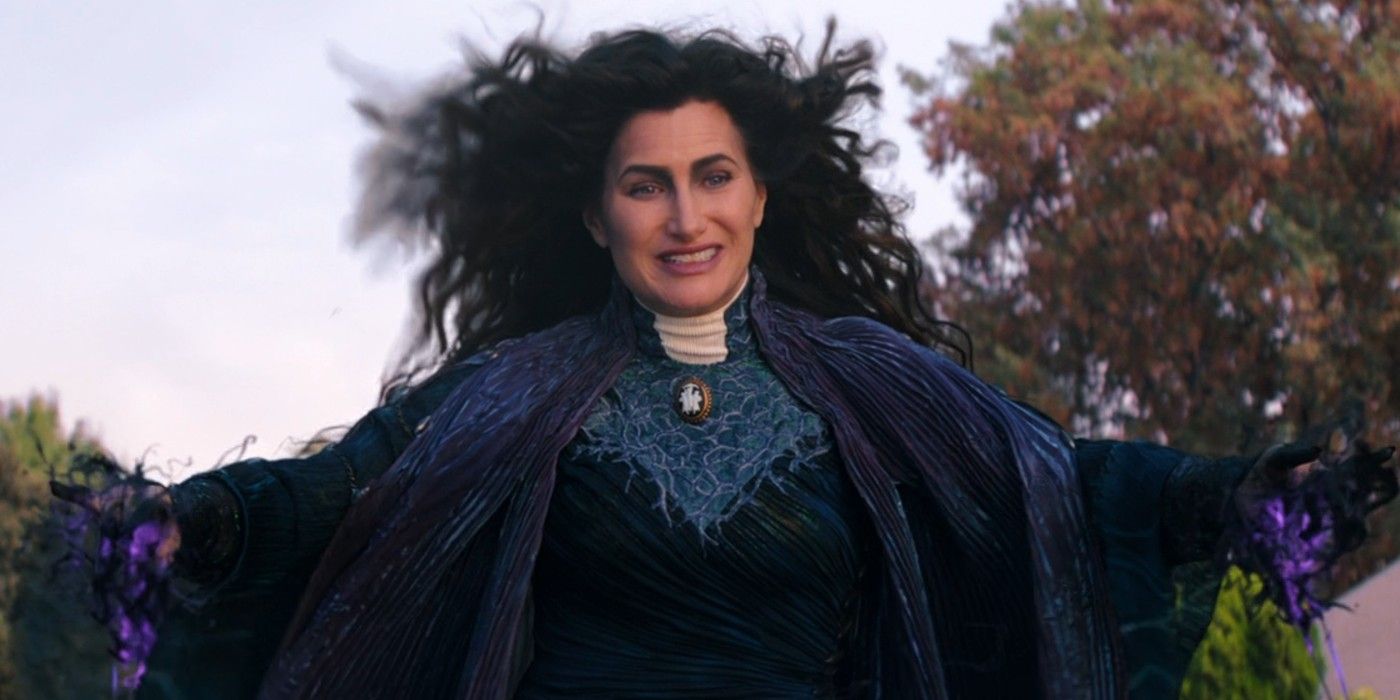 Of course, it was Agatha all along. The venerable witch, who plays a crucial role in several storylines from the comics, finally made her MCU debut during WandaVision. Her arrival means that Wanda now has her very own villain and expands the magical side of the MCU.
For years, Kathryn Hahn was one of Hollywood's most underrated actresses. However, WandaVision earned her further recognition, and she's currently the favorite to win the Emmy Award for her performance in the show. Hahn created a fascinating character, both hilarious and menacing, vulnerable and powerful, friend and foe. It's a brilliant turn, and fans can't wait to see her again, as either hero, villain, or a bit of both.
NEXT: 10 Other MCU Characters Who Deserve A Prequel Besides Black Widow