The Card Counter Trailer: Oscar Isaac Is A Gambler With A Dark Past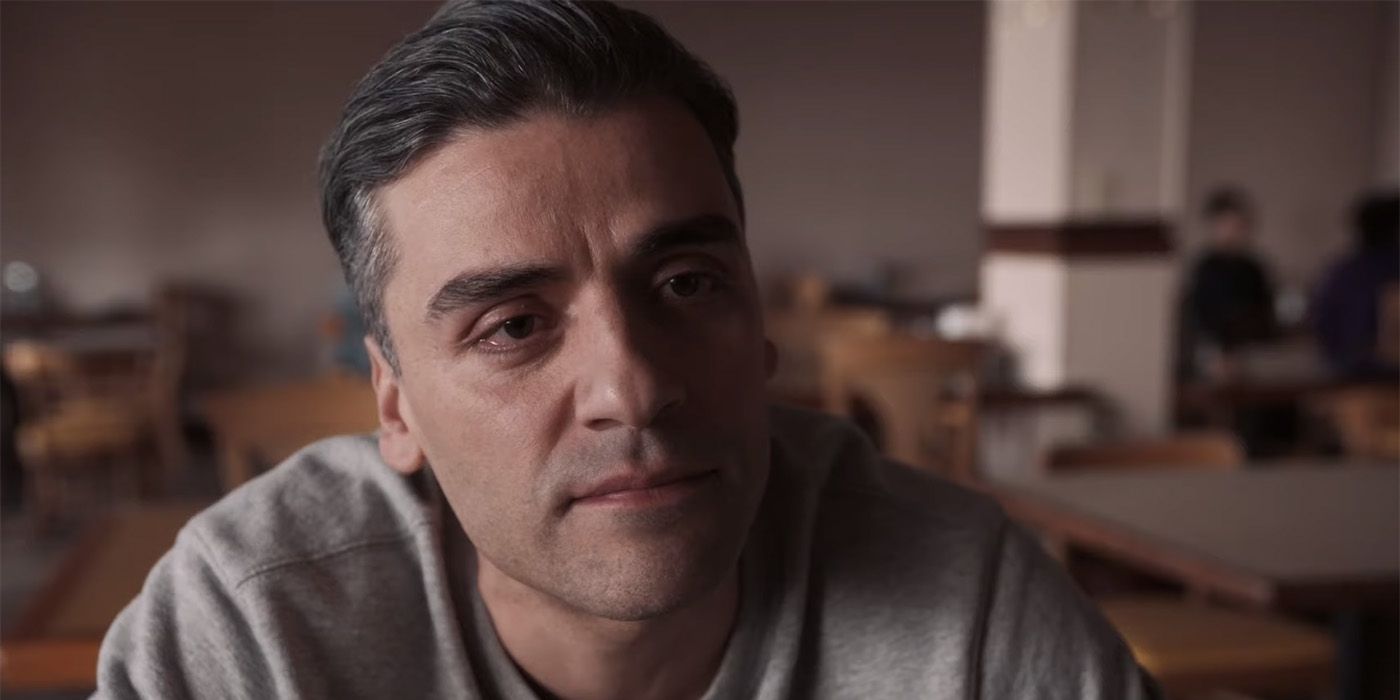 Focus Features unveils the first trailer for Paul Schrader's The Card Counter starring Oscar Isaac as a gambler running from his dark past. Written and directed by the First Reformed filmmaker, the story centers on the titular gambler as he seeks redemption for his time as a military interrogator by giving guidance to a young man out for revenge against a mutual enemy. Alongside Isaac, the cast for the film includes Tiffany Haddish, Tye Sheridan and Willem Dafoe.
Development on The Card Counter was first announced in late 2019 when Isaac signed on for Schrader's latest effort while the rest of the cast signed on a few months after. Production found itself somewhat hampered by the ongoing COVID-19 pandemic as an actor with a small role tested positive after flying in from Los Angeles, causing a four-month delay. Having officially wrapped in mid 2020, Focus Features swept up the rights to the film and set it for a September debut.
Related: How Willem Dafoe's Green Goblin Can Return In Spider-Man 3 (Despite Dying)
Just over a month after setting its September release date, Focus Features has debuted the first trailer for The Card Counter. The video offers a glimpse into the mysterious William Tell and his dark past that put him on the road to being a successful gambler, as well as his drive for revenge and redemption. Check out the trailer below:
Click here to watch the trailer
Since breaking out in the industry having scribed Martin Scorsese's Taxi Driver, Schrader has delivered a number of captivating character studies and neo-noir thrillers and The Card Counter certainly looks to fit right into his wheelhouse. The first trailer goes a long way to offering viewers a better insight into Isaac's titular character and his troubled journey, having clearly made some questionable decisions in his time as a military interrogator and during his stint in prison. Just as intriguing is the his efforts to redeem himself by veering Sheridan's revenge-seeking Cirk towards a better path, even if it means resorting to forceful methods.
After delivering a few poorly-received efforts, the first trailer for The Card Counter comes as a nice indication that Schrader is returning to the character-driven narratives he once was known for and build a new win streak on the heels of First Reformed. With a cast of talented performers, namely recurring collaborator Dafoe, it's sure to be a well-acted and compelling film. Only time will tell when the film arrives in theaters on September 10.
More: Oscar Isaac's New Marvel Superhero Already Looks Like The MCU's Most Brutal
Source: Focus Features