Val Debuting In Falcon & Winter Soldier Worked Out Better Than Black Widow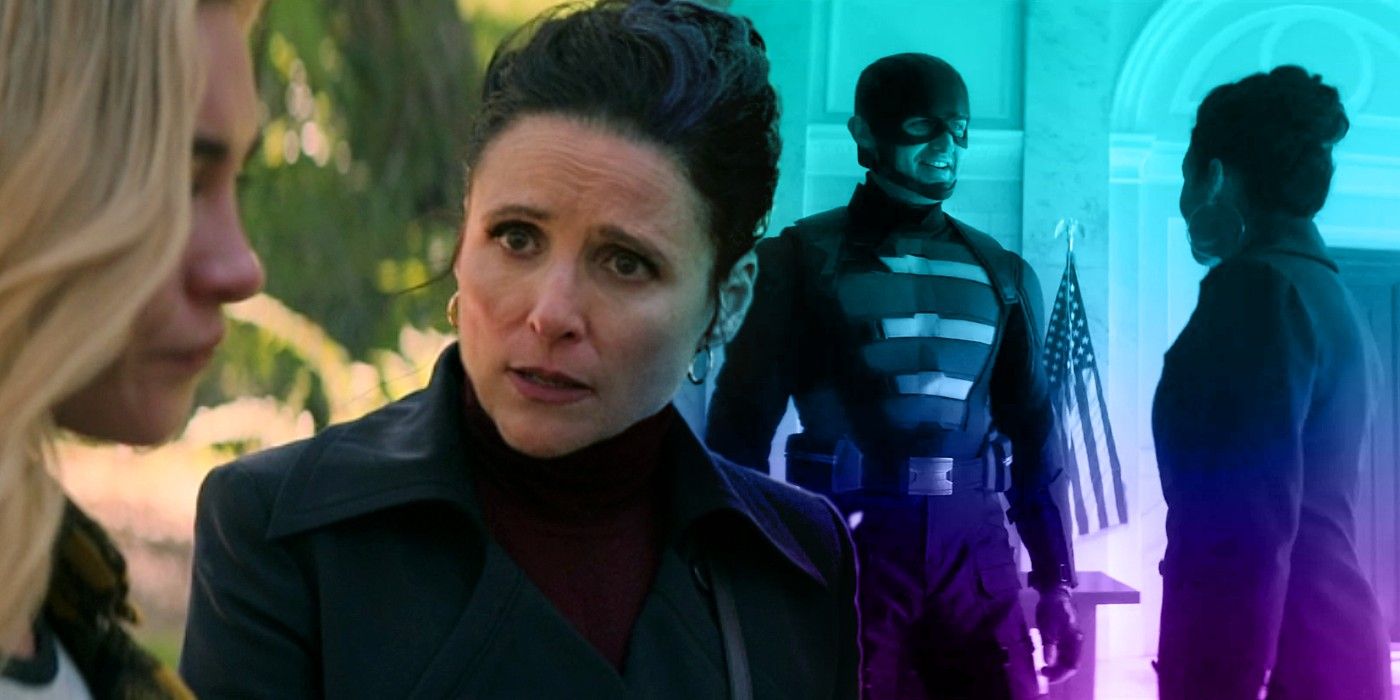 Warning: This feature contains Black Widow spoilers.
Contessa Valentina Allegra de Fontaine (Julia Louis-Dreyfuss) appeared in Black Widow's post-credits scene but it ultimately worked out better than Val made her Marvel Cinematic Universe debut in The Falcon and The Winter Soldier. The COVID-19 pandemic caused Marvel Studios to shuffle their release dates for theatrical film and Disney+ series. In Valentina's case, it meant her planned first appearance in Black Widow was actually seen after she popped up in The Falcon and the Winter Soldier.
The mysterious Valentina made an unexpected appearance in Falcon and the Winter Soldier episode 5, "Truth." Immediately after John Walker (Wyatt Russell) was stripped of his role as Captain America by the U.S. government, de Fontaine emerged to console Walker and offer him a new role as part of a team being assembled by the shadowy organization Valentina represents. Val returned in The Falcon and The Winter Soldier's finale to finalize Walker's new identity as the U.S. Agent. In Black Widow, Val joins Yelena Belova (Florence Pugh) at the grave of Natasha Romanoff (Scarlett Johansson) and she points Yelena towards her next target: Clint Barton (Jeremy Renner).
Related: Every Florence Pugh Movie Ranked From Worst To Best
Black Widow was originally intended to be released in May 2020 before the COVID-19 pandemic upended Hollywood's plans. This meant that Marvel fans would have been suddenly introduced to Valentina de Fontaine in the final moments of the film and they'd have had a lot of questions about the mystery woman's identity, the Contessa's MCU role, and her comic book origins based on just a few seconds of screen time. Instead, Val made a stronger impression in The Falcon and The Winter Soldier. While numerous questions still surround her, fans got to see more shades of Val's snarky personality in her dealings with John Walker and his wife Olivia (Gabrielle Byndloss), which obviously conceals a degree of calculating and no-nonsense ruthlessness.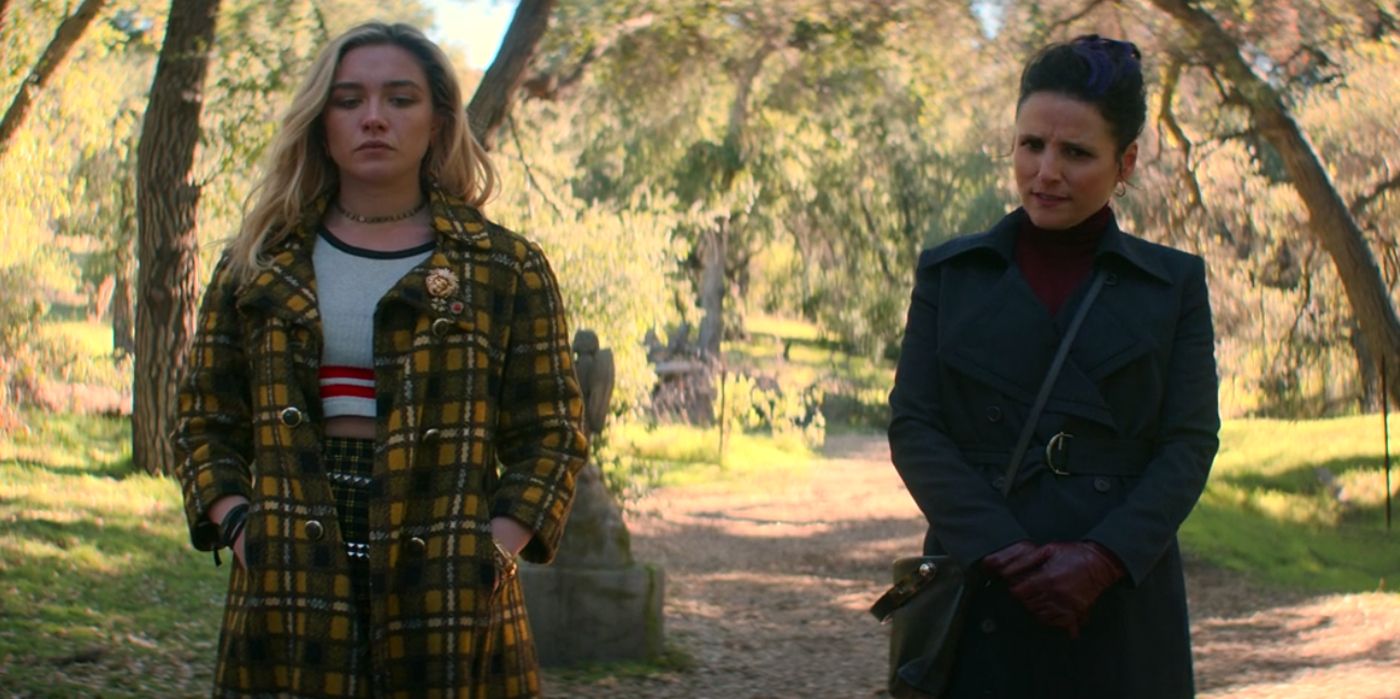 Now that Valentina's appearances have been reversed, it effectively gave her a stronger overall MCU introduction. In The Falcon and The Winter Soldier, Val conveyed that she is a powerful cog in a much bigger machine and it's clear that she's working in a capacity similar to Nick Fury (Samuel L. Jackson) in his Avengers Initiative, recruiting superpowered individuals for some sort of team. If Black Widow had been Val's first appearance, the impression that fans would have been left with was that only Yelena works for Valentina and she's masterminding the targeted assassination of Hawkeye by blaming him for Natasha's death in Avengers: Endgame.
Because Valentina debuted in The Falcon and the Winter Soldier first, fans are already aware that John Walker has joined up with de Fontaine – though likely after Belova in the timeline – and that U.S. Agent and Yelena Belova are two pieces of a much bigger puzzle. Had Val's appearance in Black Widow been her debut instead, it would have been underwhelming and left bigger questions. Because audiences now have a familiarity with Val, it hits harder that Yelena is already under her thrall and it instantly creates interest in seeing Yelena fighting alongside the U.S. Agent in the future. It also begs the question of who else will join this new team many fans are dubbing the Dark Avengers or the Thunderbolts.
While it's possible that Black Widow's end-credits scene is actually set before the events of The Falcon and The Winter Soldier, it was still advantageous for fans to already know who Valentina de Fontaine is because made her appearance at Natasha's memorial more effective. Had Val debuted in Black Widow first, it would have just viewers them confused and wondering what character Julia Louis-Dreyfuss could be playing. Now, Marvel fans know exactly who Val is and that her plan to sic Yelena on Clint Barton carries an extra excitement because the MCU Phase 4 big picture Valentina is part of is clearer.