Valheim Update's Treasure Chests, Coin Piles Let You Hoard Like a Dragon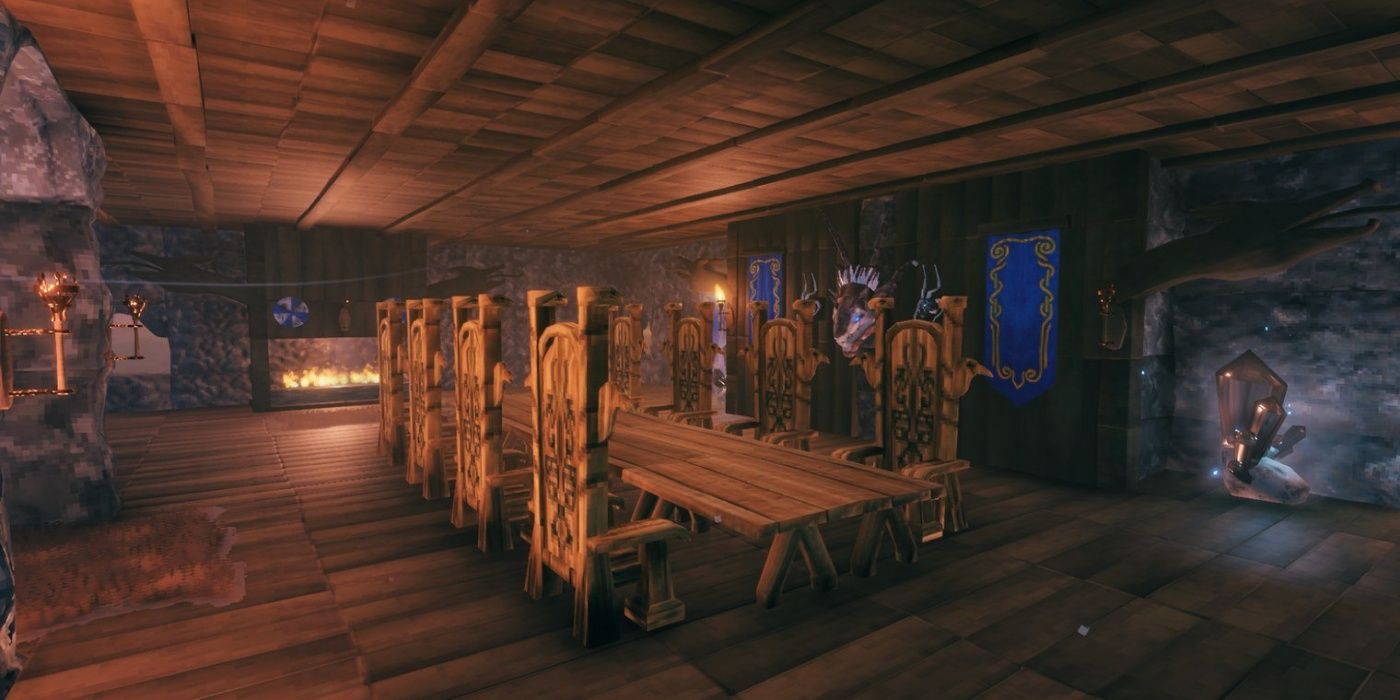 In another tease for Valheim's highly-anticipated Hearth and Home update, developer Iron Gate Studio has shared cursory details about Treasure Chests and Coin Piles, features that will accommodate players who like to hoard. Iron Gate Studio recently delayed Hearth and Home to Q3 2021, meaning the content drop should arrive by September 30.
Chief among the changes coming to the long-awaited Valheim update is an expansion on base-building functionality. Notably, players can look forward to extra building pieces and more "stuff to do in and around the house," according to studio Co-Founder Henrik Törnqvist. A refined food system will also launch with Hearth and Home, further emphasizing the significance of food and stamina. Though Hearth and Home's release details remain nebulous, Iron Gate Studio makes a point to tease new content information here and there. And the latest of such hints should please those who have a penchant for in-game hoarding.
Related: How to Destroy Items in Valheim
Iron Gate unleashed a few fresh details about Hearth and Home content in a brief post on Steam. One piece of information concerns Coin Stack and Coin Pile, a feature designed to let players hoard their wealth in a manner that would even impress the greediest of dragons. The addition of a Treasure Chest will ensure excess wealth and items are secure, too. Hearth and Home will additionally introduce an Iron Gate, perfect for locking away treasures... or holding a couple of captured greydwarves. Iron Gate Studio closed the post by revealing that a Programmer, QA Manager, and Animator are set to join the crew next month, further building out the company's growing team.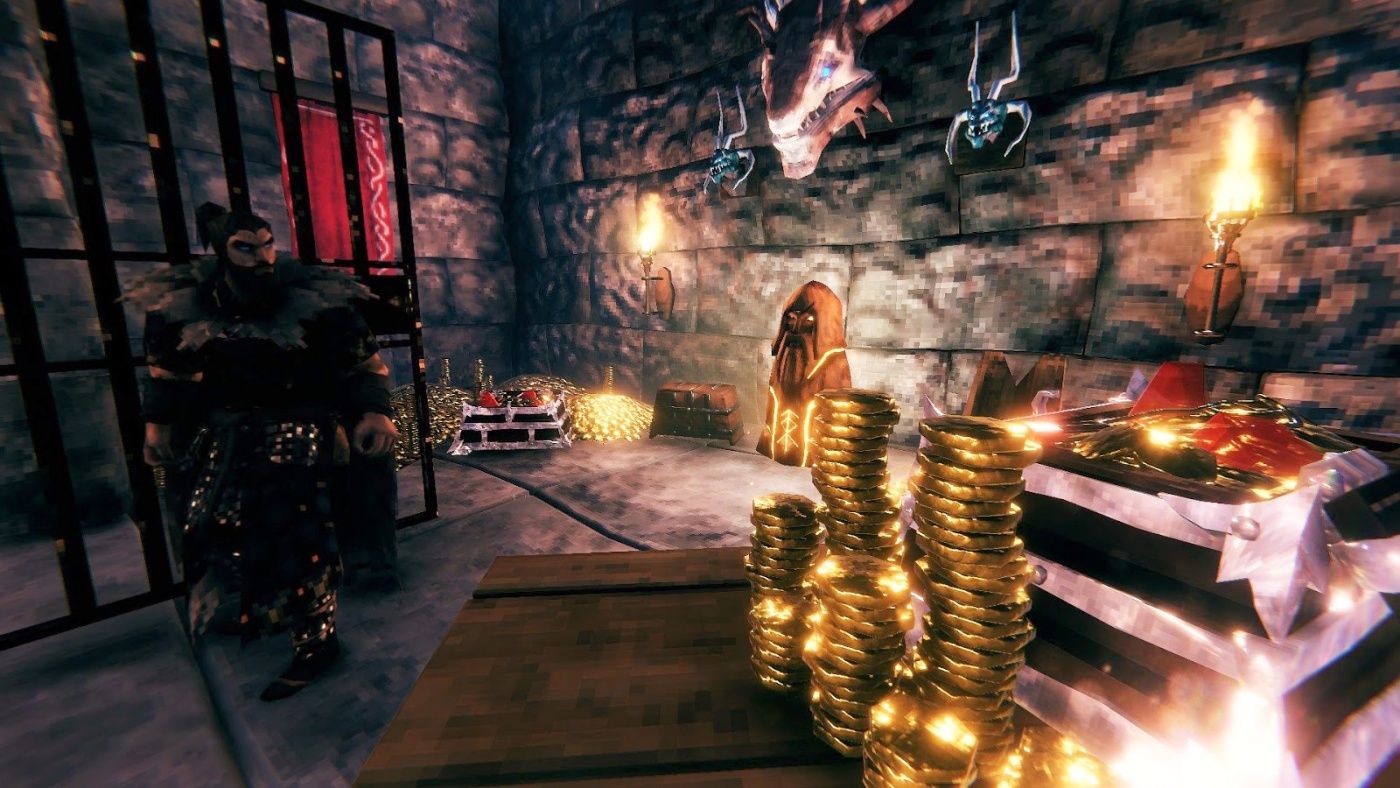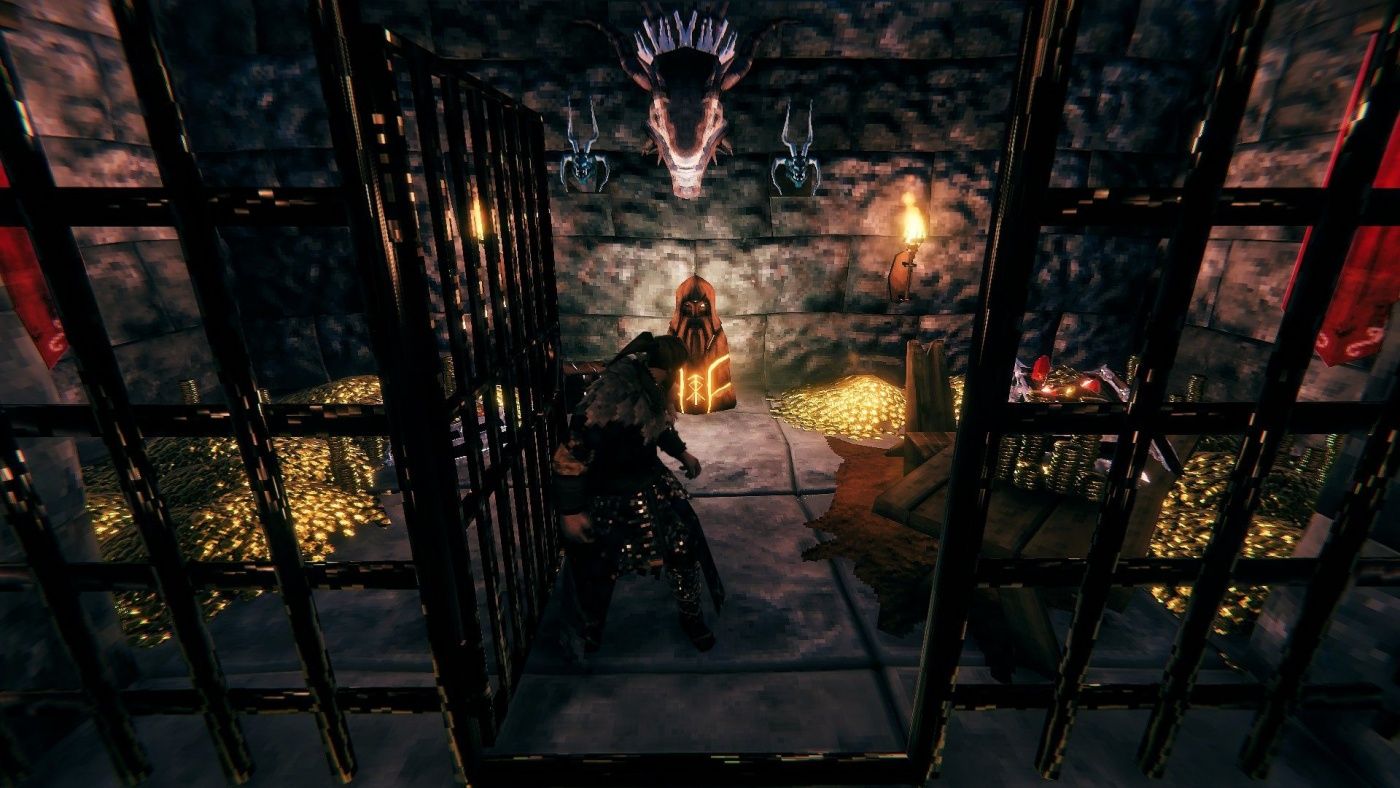 The storage-focused content coming to Valheim will undoubtedly make Hearth and Home all the more appealing to active users. Of course, the Iron Gate feature should prove especially helpful when adding dungeons to castles and other extravagant fan-made settlements.
An open-world survival title set in a mythical Viking realm, Valheim hit Steam earlier this year in February. It didn't take long for the small project to morph into an industry-wide phenomenon. The game moved one million units after only one week in Early Access, a feat Valheim quickly toppled by selling five million copies within four weeks of its debut. Its popularity will likely soar even further once Hearth and Home goes live.
Next: Valheim: How to Build The Best Base (Tips & Tricks)
Valheim is available now on PC via Steam Early Access.
Source: Steam