V/H/S 4 Clip Explores Dark Tunnels In Chloe Okuno's Segment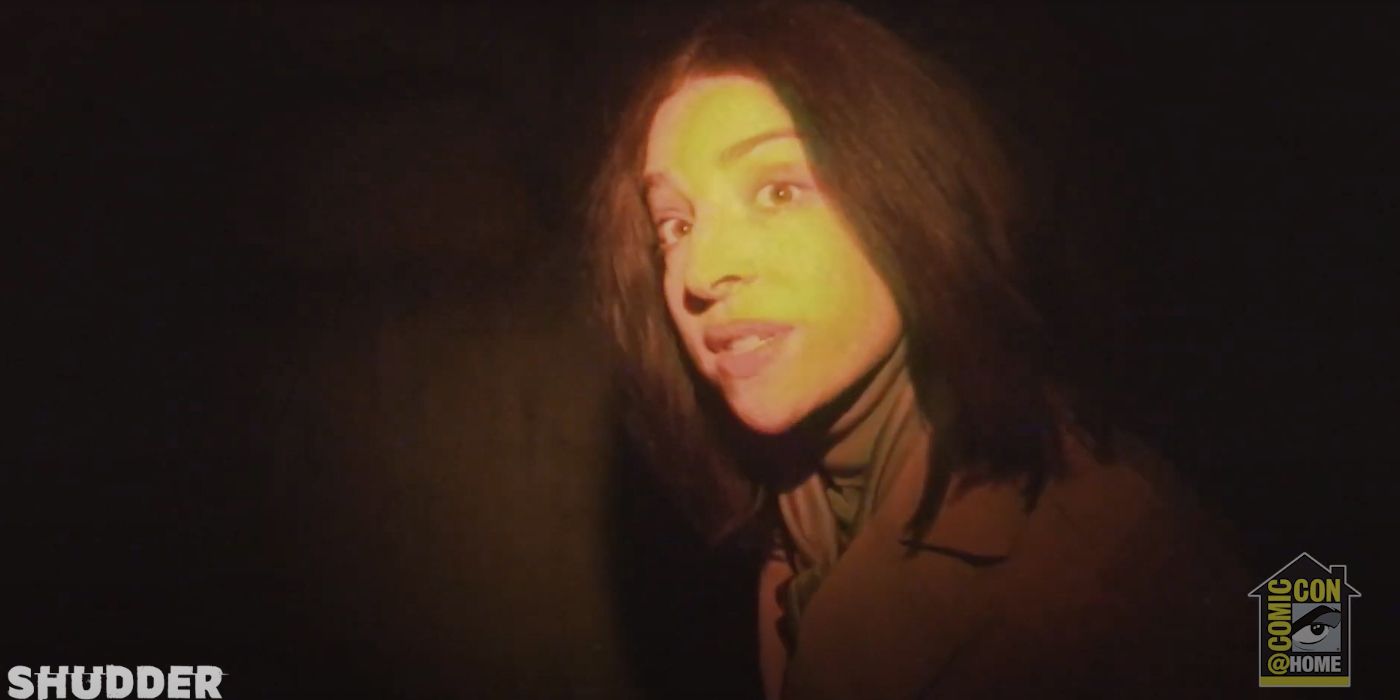 Comic-Con International shared the first clip for V/H/S/94. The horror anthology series started in 2012, simply titled V/H/S. Created by Brad Miska and Bloody Disgusting, the found footage film featured segments from Adam Wingard (You're Next), David Bruckner (The Night House), Ti West (The House of the Devil), Glenn McQuaid (I Sell the Dead), Joe Swanberg (Drinking Buddies), and Radio Silence (Southbound). After making its premiere at the Sundance Film Festival, it caught the attention of the horror community. The film only received an on-demand release followed by a limited theater release.
The film went on to have two sequels, V/H/S/2 and V/H/S: Viral. A spin-off inspired by Bruckner's "Amateur Night" segment titled Siren was released in 2016. As far as future feature films go, news went silent on the franchise after that. In June 2020, it was announced that there would be a reboot, titled V/H/S/94. The plot follows a police swat team as they enter a warehouse. Naturally, they find a VHS tape with unknown content on it and they soon find out that this warehouse is a part of a dangerous cult compound. Shudder acquired exclusive rights to stream V/H/S/94 on their platform with a release date of Fall 2021.
Related: The Wrong Turn Franchise Should Become An Anthology
At this year's Comic-Con@Home, the Shudder Original received some time in the spotlight. The Comic-Con International YouTube channel uploaded a panel for V/H/S/94, including a short clip from the film. The clip is confirmed to be from Chloe Okuno's segment. Two people explore a dark tunnel and discover clear signs that they aren't alone in this creepy location. At the end of the clip, there's a loud bang. The begins at 27:15 in the video below:
Okuno previously directed the horror short film Slut, which has instilled her as a new voice in horror that put her on the radar of companies such as A24 and Orion. The other directors making segments in V/H/S/94 include Bruckner, Simon Barrett (You're Next, Blair Witch), Timo Tjahjanto (V/H/S/2 - "Safe Haven"), Jennifer Reeder (Knives and Skin), and Ryan Prows (Lowlife). It's exciting to see an array of filmmakers who have previously made V/H/S segments and newcomers to the franchise. With the film currently in post-production, it shouldn't be too much longer before audiences get a chance to see more.
The clip is rather short and doesn't show much, but it gives a sneak peek of what horror fans are in for. This short scene from Okuno's segment utilizes a less-is-more approach. It establishes tension with the noises off in the distance in the dark tunnels and with the other signs that they aren't alone. The clip certainly does its job of making viewers interested in seeing more. It still has the visual aesthetic that viewers have come to expect from a V/H/S film, so it remains very on-brand. As its release approaches, more clips and even a trailer for V/H/S/94 could be coming.
Next: Ice Cream Man Is A Terrifying Horror Anthology Comic Series
Source: Comic-Con International